Frohe Weihnachten liebe Community // Merry Christmas dear Community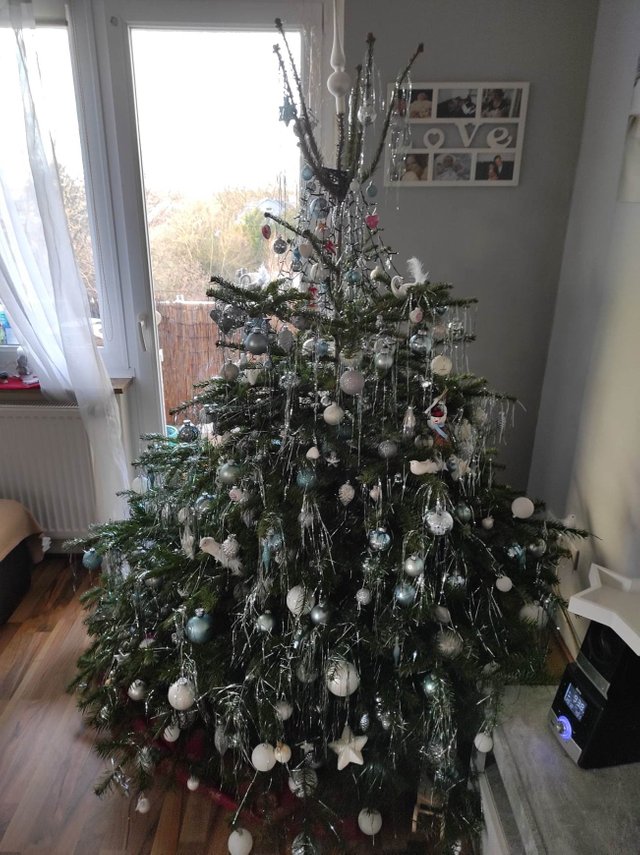 Bild by @bechibenner
Hallo liebe Community,
Heute ist Heiliger Abend und wir sind schon ordentlich am herum rödeln. Der Baum ist geschmückt und das Essen auf dem Herd.
Hello dear community,
Today is Christmas Eve and we are already properly rum rödeln. The tree is decorated and the food on the stove.
---
Mein Bruder und ich hatten uns überlegt, mit unserem 16-jährigen eine Runde Kart fahren zu gehen.Damit das Warten bis wir essen können, nicht so langweilig für ihn wird.Zuerst hatten wir vor, nach Hilden zu fahren. Doch wie ich im Internet lesen musste, hat die Kartbahn seit gut 2 Jahren zu.
Echt schade, dort hat er vor 3 Jahren seinen Kartführerschein gemacht, wovon ich auch noch berichten werde.
My brother and I thought about going karting with our 16-year-old.
So that the wait until we can eat,
is not so boring for him.
At first we planned to go to Hilden. But as I had to read on the Internet, the kart track has been closed for a good 2 years.
It's a real shame, he made his karting license there 3 years ago, which I will also tell you about.

Doch wir haben uns dann umentschieden und sind nach Wuppertal Varresbeck gefahren, um dort ein paar Runden zu drehen.
But we have then changed our mind and went to Wuppertal Varresbeck to turn a few laps.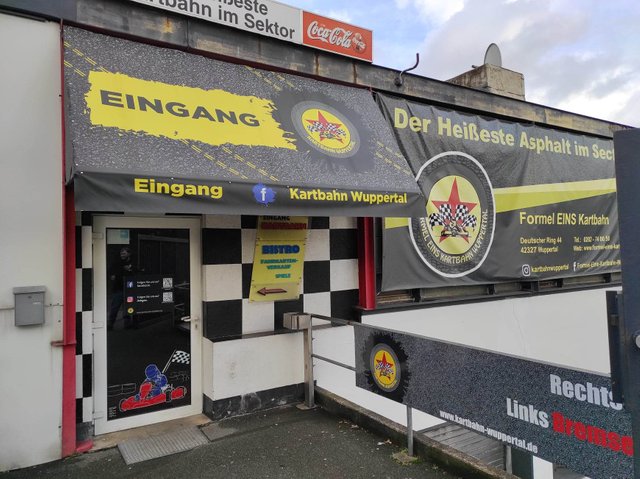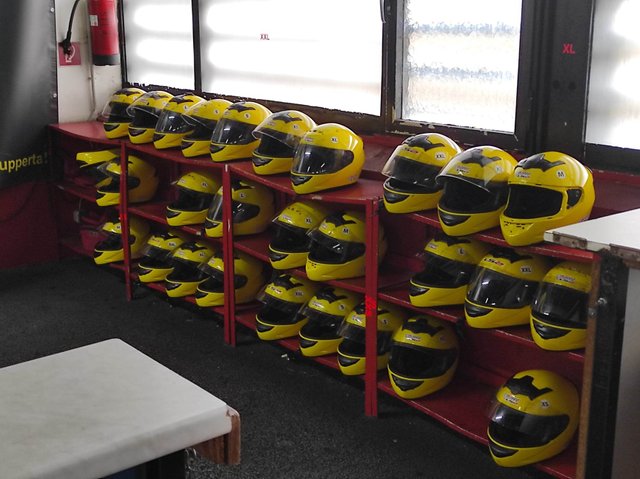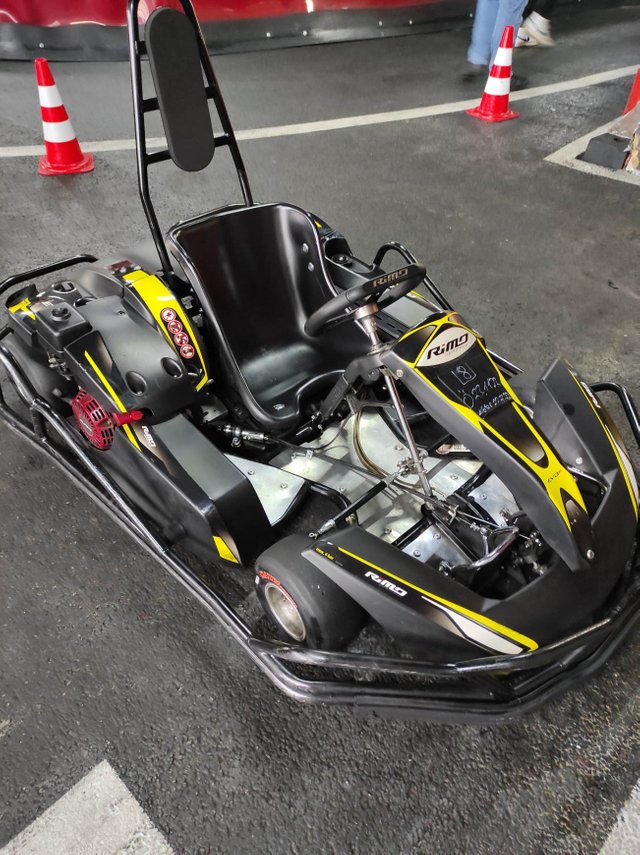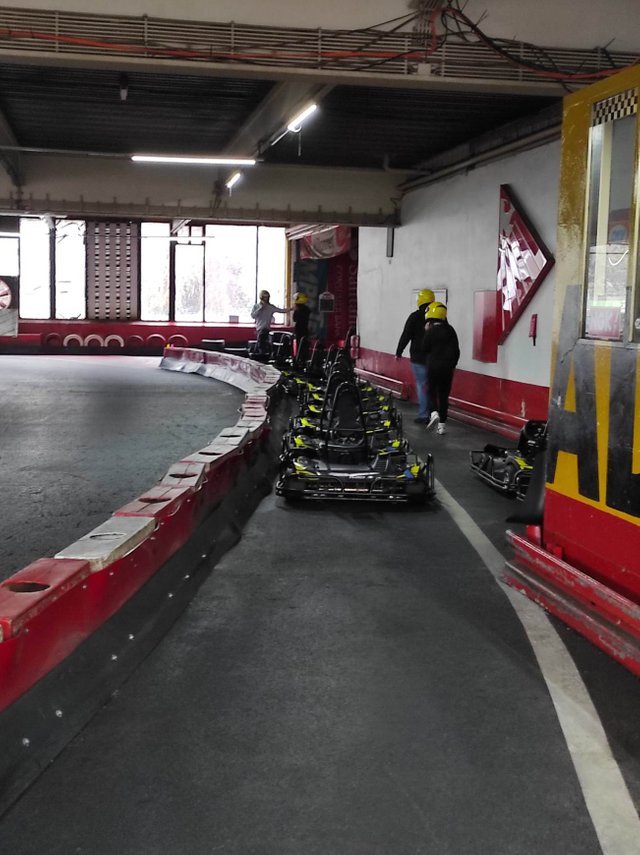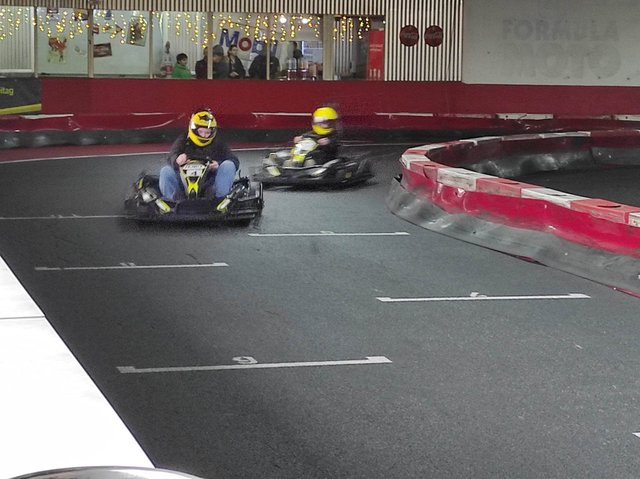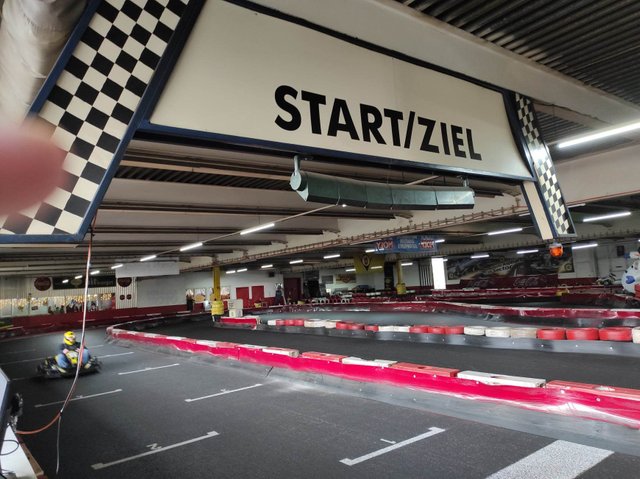 Hat echt Spaß gemacht, ich selbst bin den ersten Lauf mit gefahren, dann habe ich den beiden anderen nochmal die Möglichkeit geben, ein 2 Run zu starten.
Leon hatte sehr viel Spaß und meinem Bruder geht es nicht so gut. Ihm ist es auf den Magen geschlagen. (ist jetzt nicht der fitteste).😉
Jetzt gleich werden wir alle gemütlich beisammen sitzen und unser Weihnachtsessen genießen, bevor es an die Bescherung geht.
Von der Bescherung berichte ich euch dann im nächsten Post.
It was really fun, I drove the first run myself, then I gave the other two another chance to start a 2 run.
Leon had a lot of fun and my brother is not doing so well. It hit him on the stomach. (Is now not the fittest).😉
Now we will all sit together and enjoy our Christmas dinner, before it goes to the Bescherung.
From the Bescherung I report to you in the next post.

Bleib nur noch zusagen, dass ich allen auf Hive ein wundervolles Weihnachtsfest wünsche und genießt die Zeit mit euren liebsten.
Lg
All that's left to say is that I wish everyone on Hive a wonderful Christmas and enjoy the time with your loved ones.
Lg