¡Llamando a todos los educadores! ¡Ven y apoya a nuestra comunidad para que podamos apoyarte! by edu-venezuela / Calling all educators! Come and support our community so that we can support YOU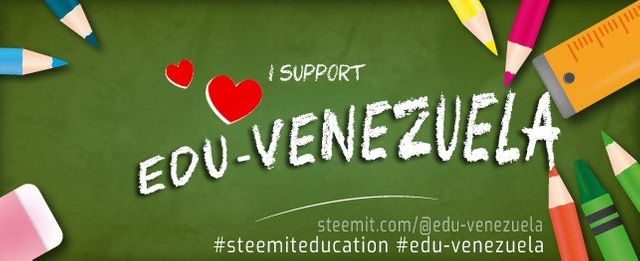 @Steemiteducation INVITE, cordially, the entire Venezuelan community, to participate actively in our educational community.
@Steemiteducation INVITA cordialmente a toda la comunidad Venezolana, a participar activamente en nuestra comunidad educativa.
Anuncio oficial https://steemit.com/education/@steemiteducation/steemiteducation-announces-steemiteducation-venezuela
https://steemit.com/steemiteducation/@edu-venezuela/steemiteducation-sprouts-a-new-branch-please-welcome-venezuela-to-our-tree-of-knowledge
Where you will find the guidelines to create a publication correctly.
It is important to follow the educational and motivating rules of education.
Donde encontraran las directrices para crear una publicación de manera correcta.
Es importante seguir las reglas educadores y motivadores de la educación.
We thank the SteemitEducation community for the opportunity and confidence it gives all Venezuelans who belong to the platform to promote quality educational content.
Agradecemos a la comunidad SteemitEducation por la oportunidad y confianza que le brinda a todos los venezolanos que pertenecen a la plataforma, de promover contenido educativo de calidad.
---
Actualmente la comunidad necesita de nuestro apoyo para seguir creciendo, y así poder apoyar a más publicaciones de #steemiteducation #education-venezuela en el día.
In what way can you support?
¿De qué forma puedes apoyar?
* First step:
Primer paso:
Follow the Edu-venezuela Trail from Steemauto.com. It is very simple and easy.
Start session and add SteemitEducation to your Curation Trail.
Sigue el Trail de edu-venezuela desde Steemauto.com. Es muy sencillo y fácil.
Inicia sesión y agrega SteemitEducation a tu Curation Trail.
* Second step:
Segundo paso:
Delegate any amount of SteemPower to edu-venezuela.
Delega cualquier cantidad de SteemPower a edu-venezuela.
Enter the great website created by @roelandp to delegate in a few simple steps.
Ingresa en el genial sitio web creado por @roelandp para delegar en unos sencillos pasos.
You can also delegate with just one click.
también puedes delegar con sólo un clic
10SP - 20SP - 50SP - 100SP - 200SP - 300SP - 400SP - 500SP
Any delegation will be accepted. In this 1st Stage we aim to raise 300SP help us to complete our goal.
Cualquier delegación será aceptada. En esta 1era Etapa tenemos como meta recaudar 300SP ayúdanos a completar nuestro objetivo.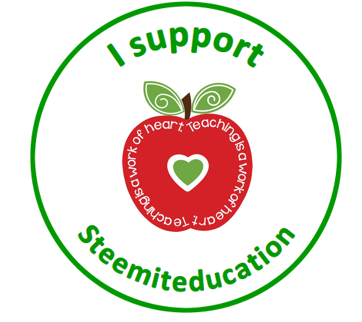 Source
Please dear friend, if you wish to contribute voluntarily, leave in a comment of this publication the amount you will delegate !DO NOT FORGET!
Note: pay attention to our next publication with the list of all the contributors of edu-venezuela.
Por favor querido amigo, si deseas contribuir de manera voluntaria, deja en un comentario de esta publicación el monto que delegaras !NO LO OLVIDES!
Nota: esté atento a nuestra próxima publicación con la lista de todos los contribuyentes de edu-venezuela.

Please make sure to follow this link to join our server and read the pinned rules channel first.
Asegúrese de seguir este enlace para unirse a nuestro servidor y leer primero el canal de reglas fijadas. Aquí