Today is the beginning for a new stage in our educational community. The directive of @steemiteducation has decided to open a space to Venezuela within their great community. For all those Venezuelans who wish to write articles of purely educational quality they can use the label education-venezuela.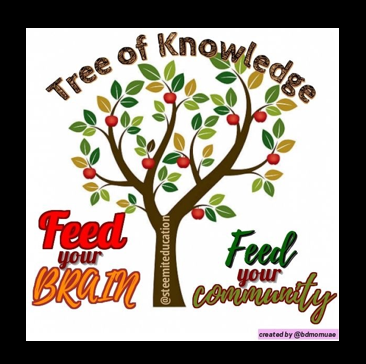 ¡Ven a conocer a algunos de nuestros increíbles miembros de la comunidad! El miembro asombroso de hoy es ..... espere ... ...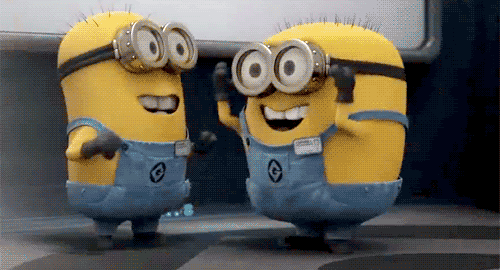 @ojap02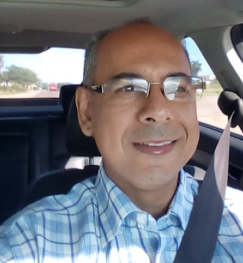 Hola queridos amigos. Mi nombre es Oscar Tengo 48 años y vivo en Venezuela en un pueblo llamado Cantaura. Me gradué como técnico universitario en ciencias de la computación, pero también obtuve el título de Ingeniero de Sistemas egresado de la Universidad Nacional Abierta (UNA). Actualmente estoy completando el Máster en Gestión de Mantenimiento, menciono Confiabilidad y Seguridad Industrial (UGMA). He trabajado desde que tenía 14 años ayudando a mis padres en su negocio como relojero y luego como profesional que trabaja en la industria petrolera en el área de informática y sistemas. Actualmente estoy dedicado a enseñar y desarrollar sistemas. Soy catedrático de la Universidad Politécnica Territorial "José Antonio Anzoátegui" (UPTJAA) de la ciudad de Anaco. 
Comenzamos la cuenta de @steemiteducation para ayudar a reunir a todos los maestros en esta plataforma. Creemos que la educación nos da un mejor conocimiento del mundo que nos rodea y cambia el mundo en un lugar mejor. Entregamos la tarea una vez a la semana para darles a los usuarios más ideas sobre qué escribir, y para ganar un poco de dinero extra si completaron la tarea con éxito, de acuerdo con los criterios del puesto. Queremos recuperar la diversión en el aprendizaje, con nuevas ideas divertidas, porque el aprendizaje no debe ser aburrido.
Todos los días buscamos lo mejor y lo peor para obtener los mejores artículos educativos para recitar y reeditar, pero debido a la gran cantidad de escritores se ha vuelto cada vez más difícil encontrar artículos educativos de buena calidad. Con la cantidad limitada de SP que tenemos en nuestra cuenta, es desafortunado que solo podamos votar una cantidad limitada de publicaciones por día. Por lo tanto, es muy importante asegurarse de seguir las reglas para asegurarse de que sea una de las veinte publicaciones a las que votamos diariamente.   
La comunidad nos ha abrumado al enviarnos donaciones para ayudar a apoyar a la comunidad educativa. Ahora tenemos que depender de nuestros ingresos nuevamente para alquilar la delegación. Por favor, siéntase libre de enviarnos cualquier donación por su propia voluntad. Asegúrese de agregar en la nota "donaciones"  
 ¡Realmente apreciamos tus esfuerzos! ¡Gracias!
¡Instamos a todos a leer este criterio a continuación y estar al tanto del tipo de publicaciones que apoyamos! QUEREMOS que tengas éxito en Steemit y QUEREMOS que ganes dinero, y es por eso que recompensamos las publicaciones de BUENA CALIDAD que cumplen con los criterios a continuación. below. 
¡NI TENGAS QUE SER PROFESOR! Pero hay reglas ....

Contenido original Esto significa que debes escribir un artículo en tus PROPIAS PALABRAS. 
Las publicaciones deben tener una longitud mínima de 300 palabras.  (A menos que incluya un video ORIGINAL que pueda verificar que haya creado).
Todas las fuentes deben ser citadas.Si usa información de Internet, debe citar la fuente, o no será recompensado. 
Todas las imágenes utilizadas deben tener una fuente de imagen y cualquier publicación sin un enlace adecuado a la fuente de la imagen no será compatible.
¡No apoyaremos tu publicación si tienes errores de gramática y de ortografía!
Use un formato adecuado al escribir un artículo.  
Todas las publicaciones serán revisadas por plagio y si cualquier parte de cualquier publicación es plagiada de alguna manera, ¡se informará a @steemcleaners inmediatamente! Estamos aquí para ayudar a construir la plataforma, y cuanto antes nos deshagamos de los estafadores, mejor mejorará esta plataforma.
Si no sabe qué escribir, no pida ideas a los moderadores, haga los deberes de la semana.
¿Qué tipo de publicaciones apoyamos?
¡Apoyamos TODOS los mensajes educativos divertidos que podrían ser beneficiosos para JÓVENES y VIEJOS!
Apoyamos historias divertidas en el aula. (Todos sabemos que los niños pueden hacer y decir las cosas más importantes. ¡Queremos saber de eso!) (NO proporcione los nombres del alumno)
Experimentos divertidos o proyectos que los niños podrían hacer solos. (¡SEGUROS por supuesto!)
Publicaciones prácticas, p. Ej. ¿Cómo construir algo / cómo hacer proyectos / estudiar? (Para niños y adultos!)
Pruebas de comprensión de buena calidad con respuestas.
Historias de ficción y diversión que pueden usarse como material de lectura en el aula.
Publicaciones sobre sus experiencias como docente en general / Sus experiencias en una escuela como estudiante.
Use la etiqueta steemiteducation, steemiteducation-venezuela para su publicación para que sea visible para nosotros.  
¡NUEVAS REGLAS!
Para ser una comunidad increíble, necesitamos apoyarnos mutuamente a diario. Todos en esta comunidad deben votar a favor de nuestra publicación diaria y resteem una vez a la semana.  
Apoyarse unos a otros leyendo las publicaciones de los demás, ofrecer estímulo y críticas constructivas y votar por contenido de calidad. Estamos tratando de construir una comunidad que se apoye mutuamente. No construyes una comunidad publicando una vez al día y cobrando. Si no sabe por dónde empezar, eche un vistazo a nuestro feed. Busque publicaciones excelentes para leer, votar y participar ... Todos necesitamos apoyo mutuo, ¡por favor, hagan correr la voz! ¡Dentro de unos meses tendremos una comunidad sólida que puede confiar el uno en el otro!    
 El servidor de la discordia
Asegúrese de seguir this enlace para unirse a nuestro servidor y lea primero el canal de reglas fijadas.
1. Publique su enlace UNA VEZ en el canal de enlaces educativos. Los enlaces dobles serán eliminados.   
2. OnlySolo publica enlaces en el canal de enlaces educativos del servidor. Los enlaces eliminados en el chat general serán eliminados.
3. ¡No envíe enlaces a las bandejas de entrada de los conservadores! Esto desperdicia un tiempo valioso que preferiríamos gastar en curar publicaciones de calidad. 
4.  No se comunique con los curadores y pregúnteles por qué su publicación no fue seleccionada. Tenemos una cantidad limitada de publicaciones que podemos votar diariamente. Si su publicación NO ha sido votada, significa que ya hemos encontrado la cuota de publicaciones del día o que su publicación no cumplió los criterios específicos.   
5.   Tenga en cuenta lo siguiente: no hay restricciones en la cantidad de publicaciones que un usuario puede hacer por día, pero tenga en cuenta que solo UNA publicación por usuario será resteemed y se votará por día.  
¡Haga que fluyan los jugos creativos y bríndenos publicaciones divertidas y creativas! ¡Con su ayuda podríamos convertir esta plataforma en una clase virtual! 
¡USE LA ETIQUETA #steemiteducation PARA TODO EL CONTENIDO EDUCATIVO!! 
NOTA: Steemiteducation no admite contenido plagiado. Nos reservamos el derecho de eliminar cualquier voto si descubrimos que alguna parte de su publicación está plagiada. Si detecta algún plagio que accidentalmente extrañamos, infórmenos en el chat discord. 
¡Mira nuestro nuevo video y consigue que tus amigos se unan a @steemiteducation!!! 
Steemhomework para la semana!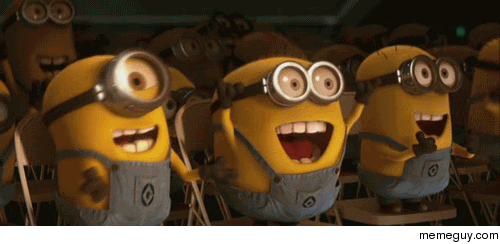 Si pudieras diseñar tu propia clase, ¿cómo se vería? ¿Qué incluiría la clase de tus sueños si pudieras tener algo en ella? Puedes hablar sobre los colores que pintarías en las paredes, los muebles que tendrías para los estudiantes, las herramientas de enseñanza o cualquier otra cosa que se te ocurra.

 
Vamos ... sé un poco creativo!  
¡Ahora tenemos un sendero educativo! Por favor ingresa a Steemauto a través de SteemConnect y sigue el camino de Steemiteducation. Las instrucciones están ancladas a los anuncios de administrador en el canal de discordia.
Hemos abierto una cuenta en Facebook para promover Steemiteducation. Retenemos todas las publicaciones en Edu Cation en Facebook para que podamos ser más visibles. ¡Le invitamos a publicar sus enlaces there! 
Puedes invitar a tus amigos profesores a nuestra página de Facebook. Ahora también puedes seguirnos en Twitter. Por favor, únase a nosotroshere!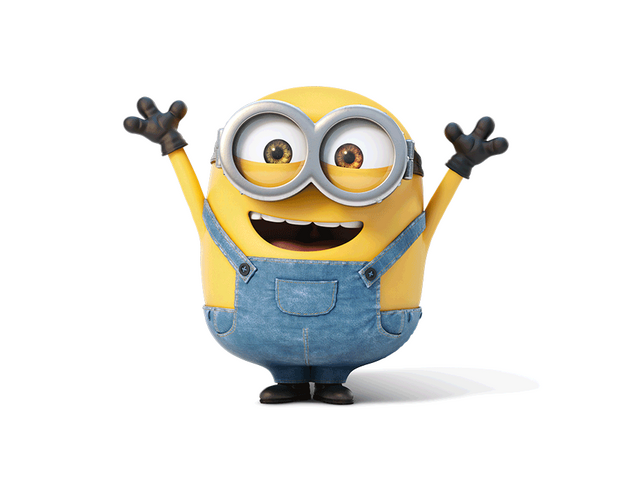 ¡Esté atento a nuestros cursos de competencia! ¡Estos cursos son GRATUITOS y puedes leer más sobre estohere! 
¡Esperamos leer tus publicaciones divertidas y emocionantes!  
Si escribes publicaciones educativas, puedes utilizar esta insignia en la parte inferior de tus publicaciones para ayudarnos a promocionar Steemiteducation).
¡Esta es nuestra forma de retribuir a la comunidad Steemit que nos ha dado mucho más!
Si desea apoyar a la comunidad educativa delegando en @steemiteducation, haga clic en cualquiera de los siguientes enlaces.
100SP 200SP 300SP 400SP 500SP 750SP 1000SP 2000SP 3000SP 4000SP 5000SP 10,000SP 25,000SP