Easy Peasy Winter Garden - how regenerative garden makes things simple!
Here at Kindred Acres we practice regenerative gardening. We use no-till gardening methods along with hugelkultur beds and a variety of other regenerative practices to where we are giving back to the land. We are building the soil up and creating an ecosystem below our feet. This has proven year after year to be mega-successful. Not only do we grow tons of produce but we do NOT use any synthetic fertilizers, fungicides, pesticides, etc. Once you practice this method of gardening, you are then focusing strictly on soil building vs growing plants. Here is what I say to the folks that come to our classes.....it is our job to grow the soil and it is the soil's job to grow the plants. If you keep this school of thought you will be paid tenfold in return. Gardening SHOULD be easy AND enjoyable! It IS if you do it this way. I promise!
Winter gardening, using this method, could not be simpler. It is literally a hands-off thing. I planted the seeds late fall and I just go out and pick what I want to eat. No worrying about watering, weeding, pest control, etc. During the winter months, this is the time to rest and restore so having a hands-off garden is super important to me. It allows me to focus my time on my daughter and myself.
Here are a few pictures from our winter garden and our harvest for the day. If you are interested in learning more about restorative gardening, follow along on our page and find us on Facebook!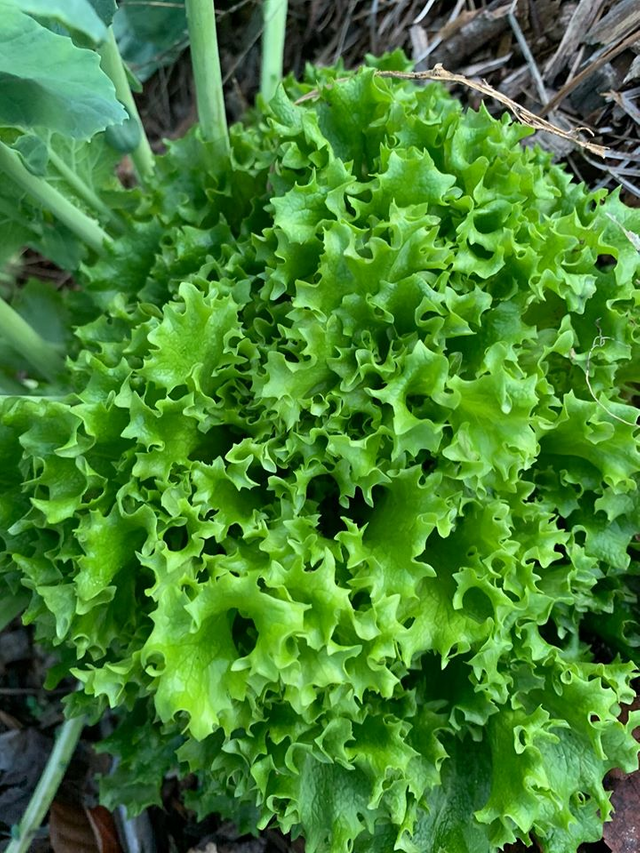 Tango lettuce- one of my favorites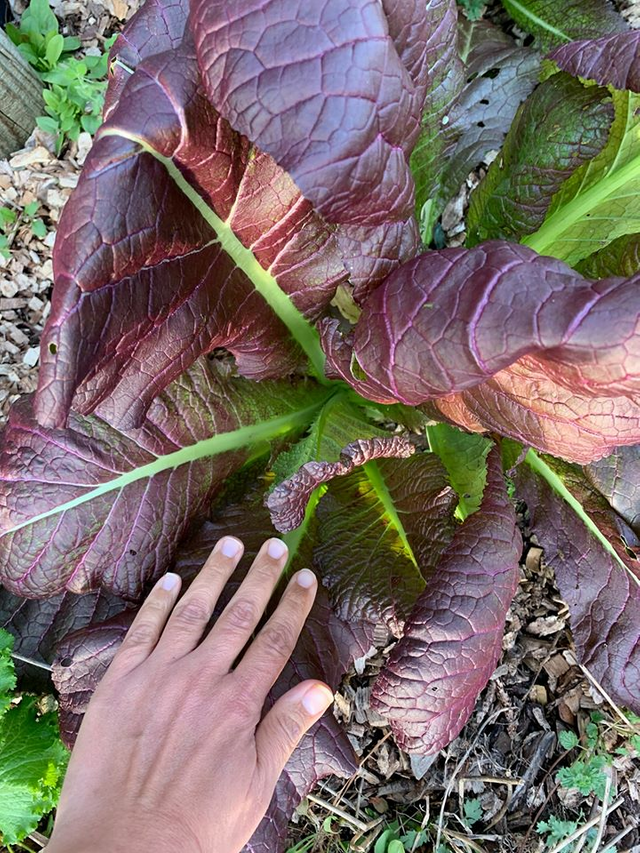 Giant Red Mustards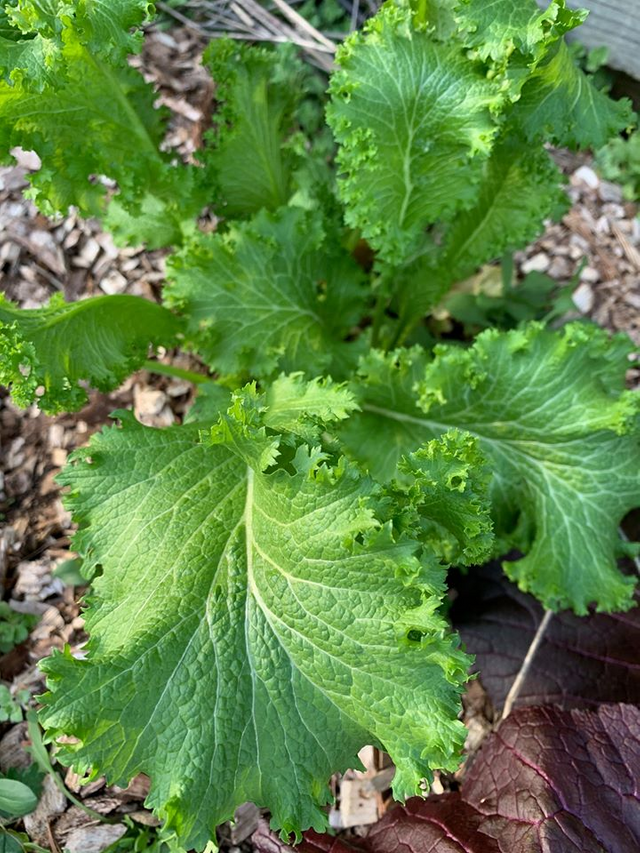 Southern Curled Mustard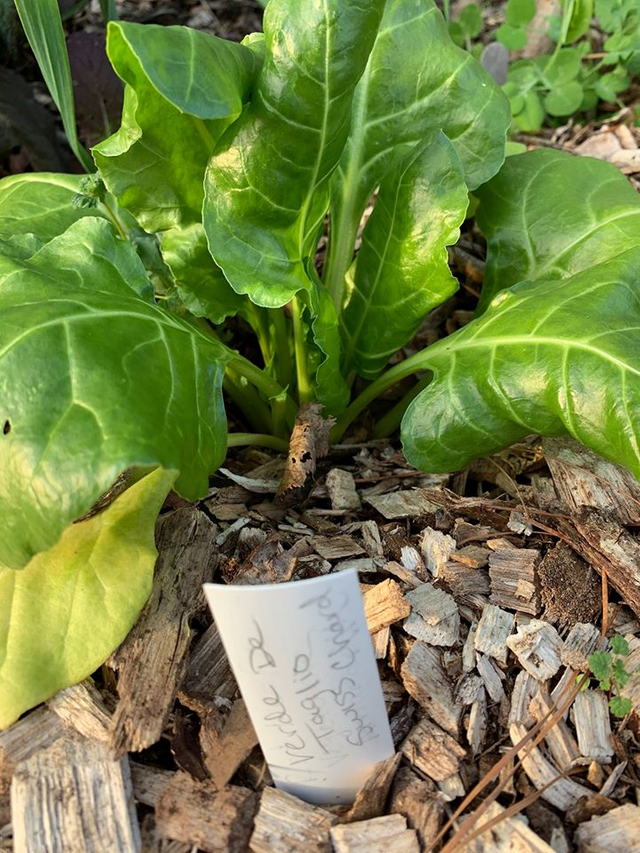 Swiss Chard - Verde De Taglio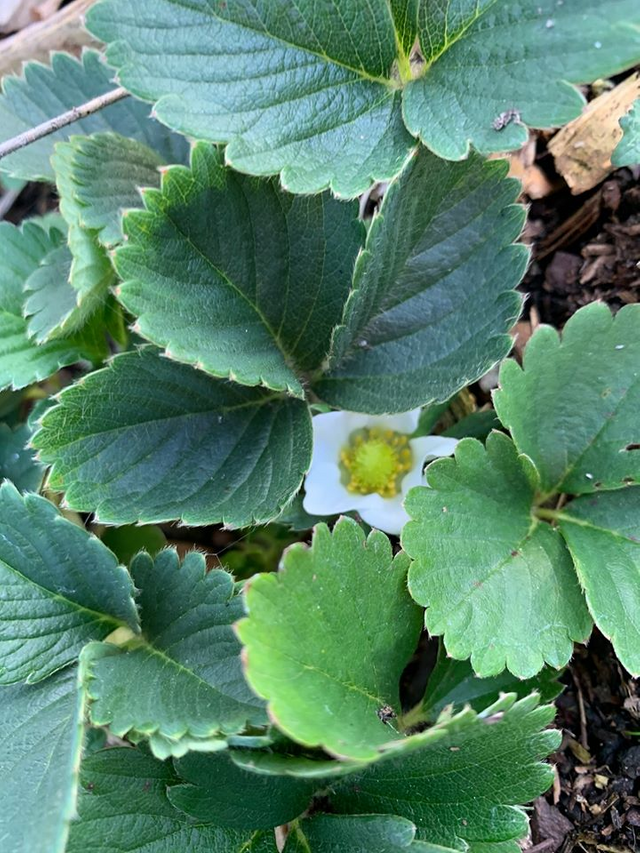 Everbearing strawberry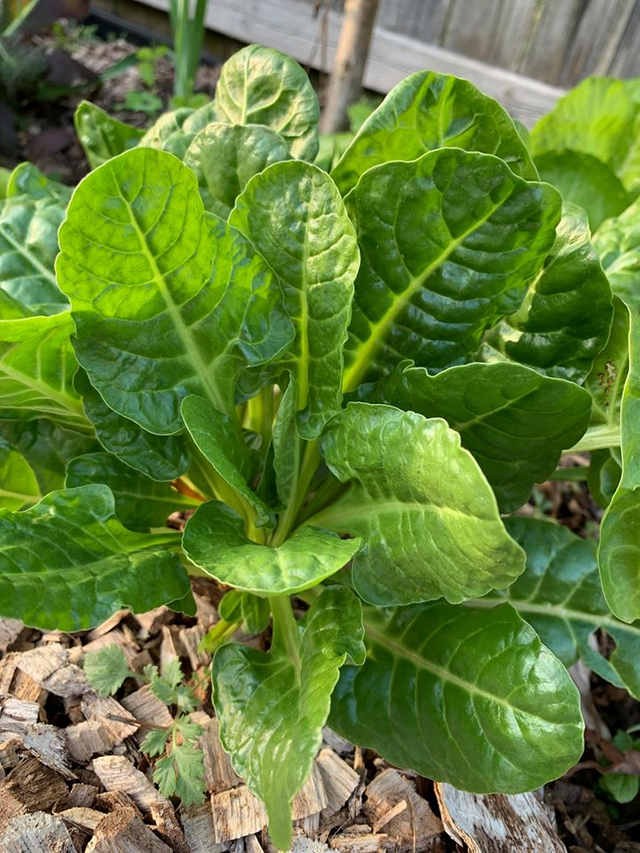 Perpetual Spinach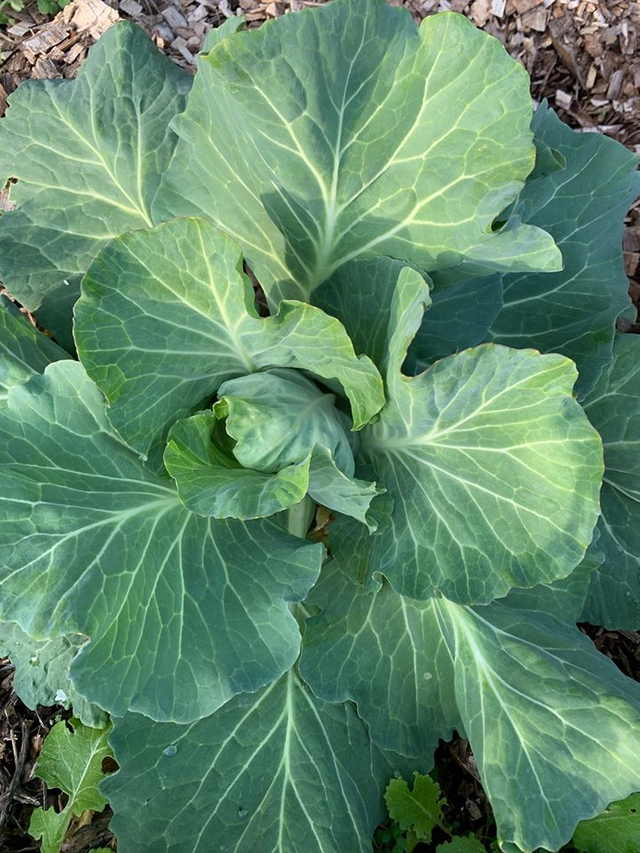 Cabbage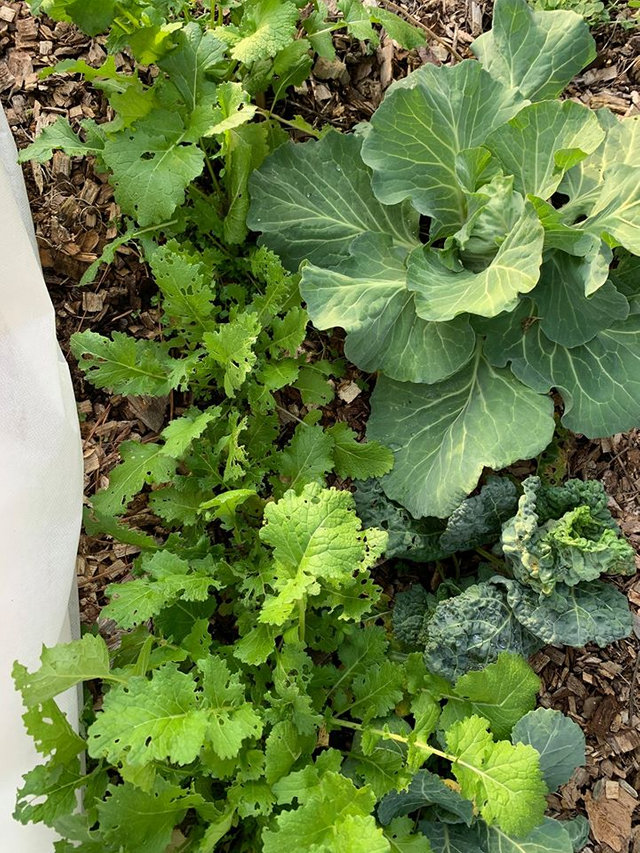 A mix of radish and cabbages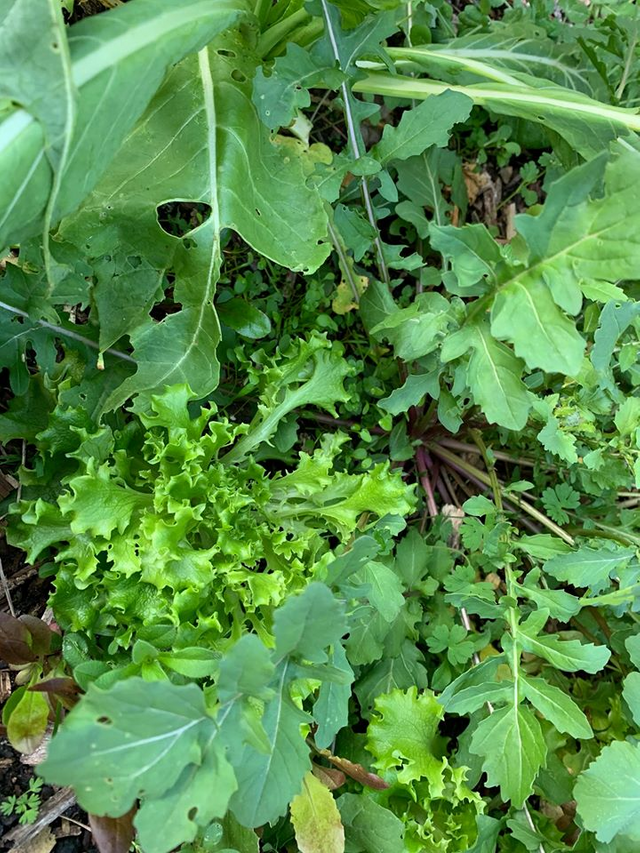 Tango lettuce and arugula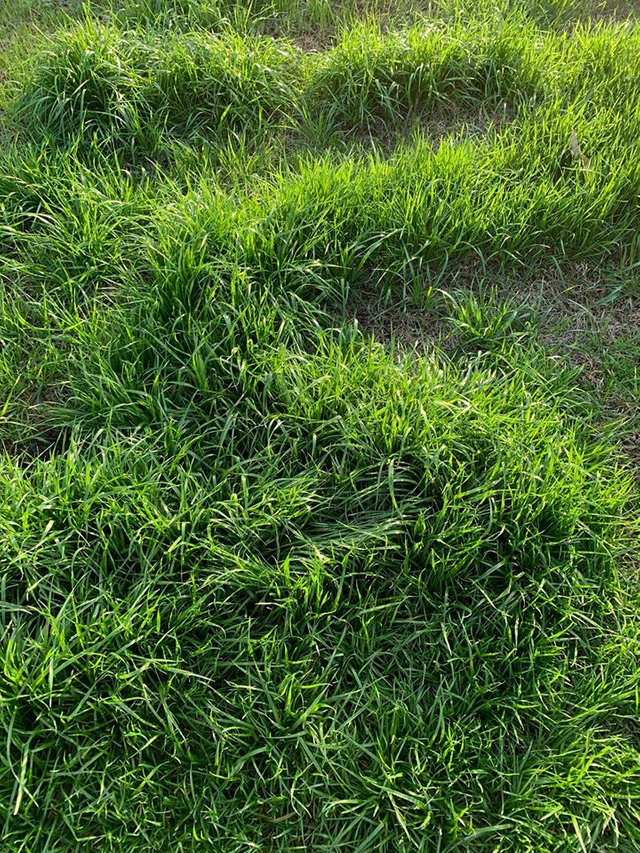 Winter Rye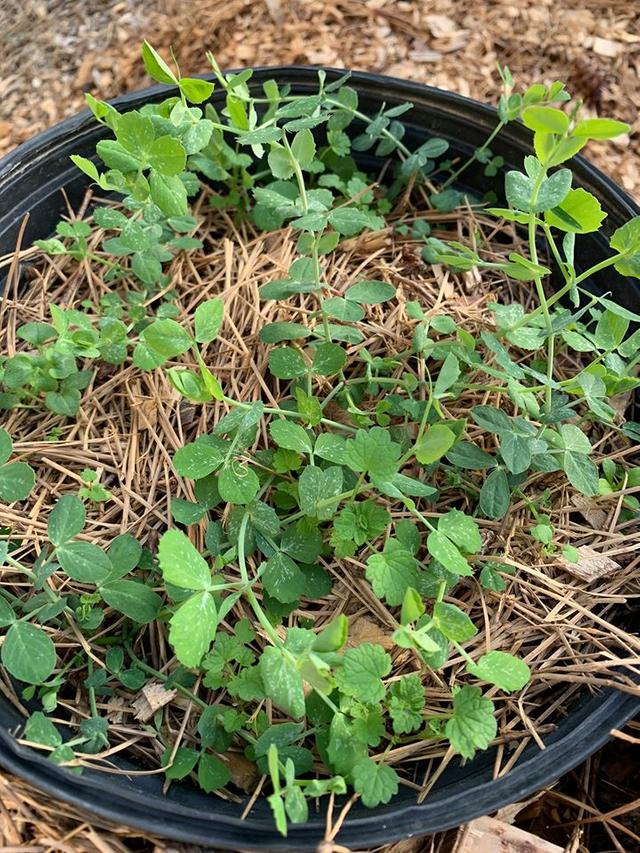 Austrian Winter Pea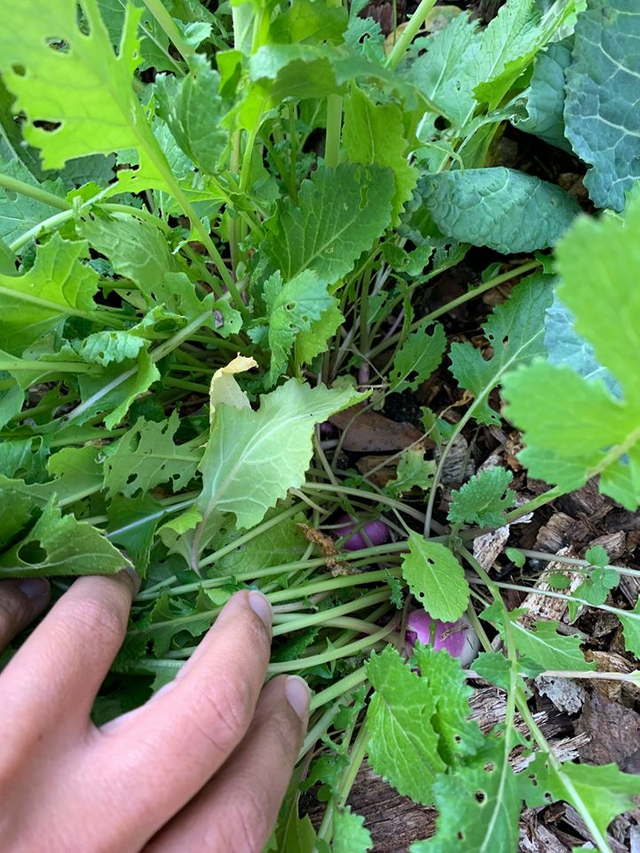 Radish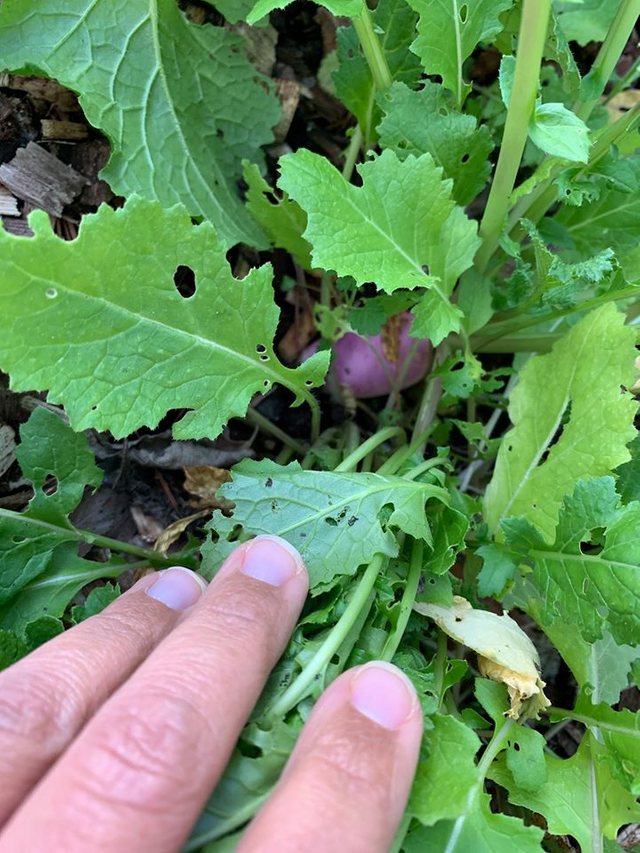 More radish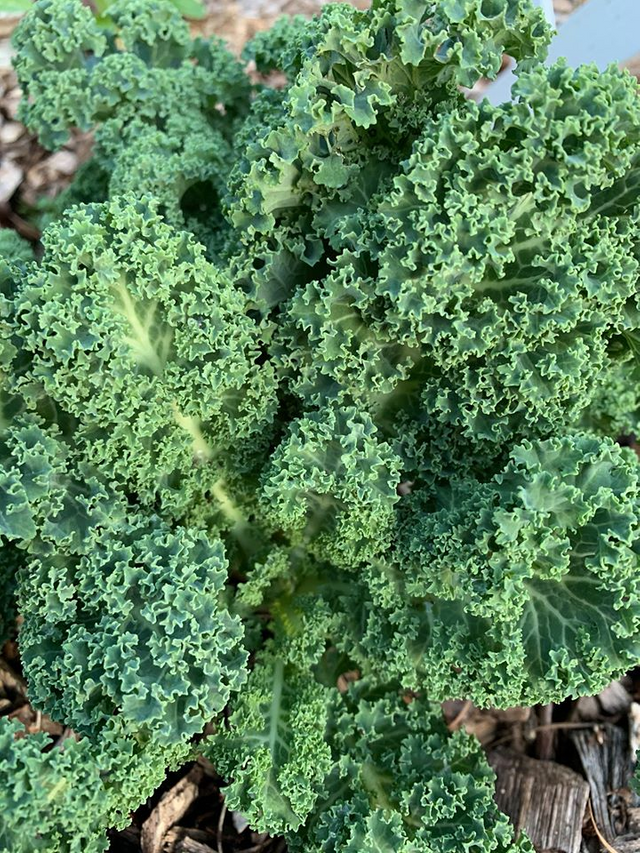 Curly kale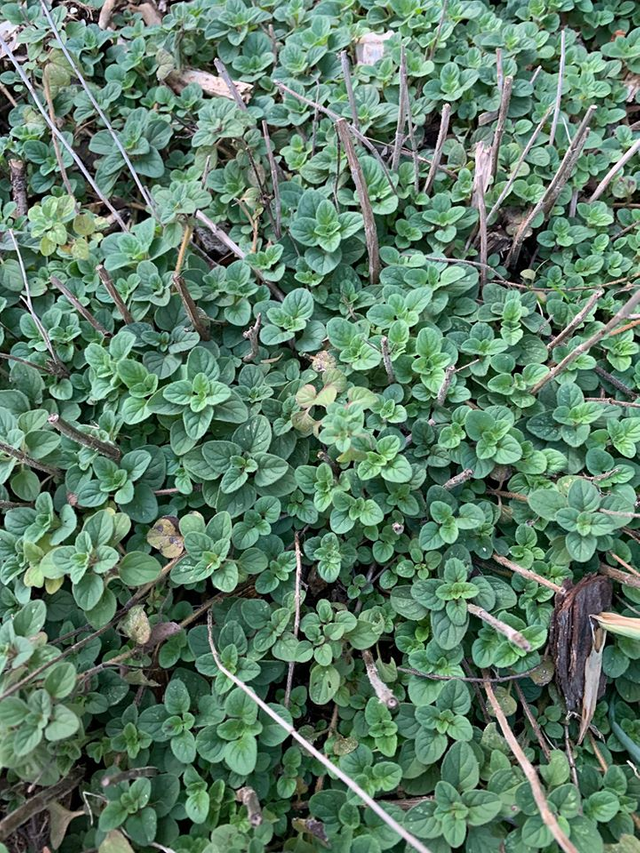 Oregano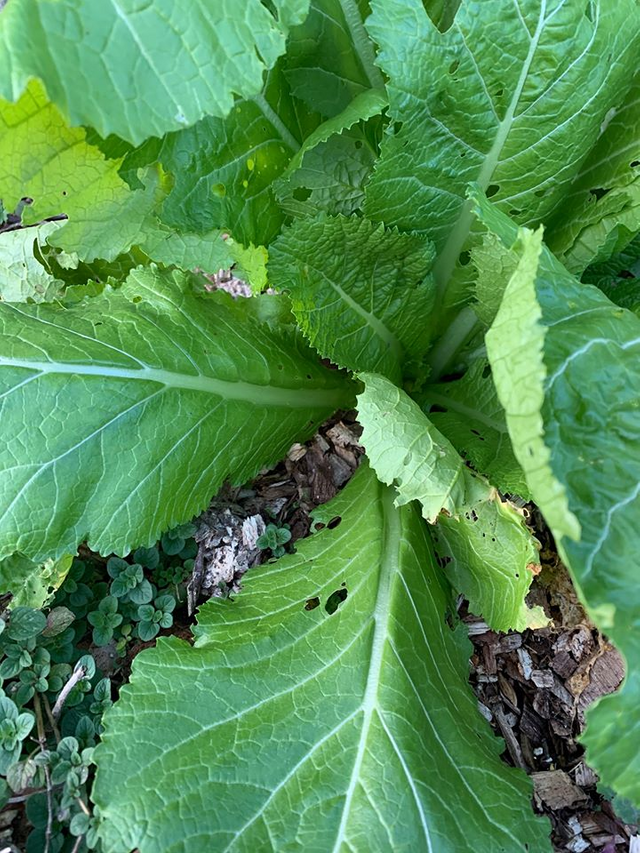 Kindred Acres Mustard. This is our very own variety that we have hybridized to a stable level. They are so yummy and super tough/hardy.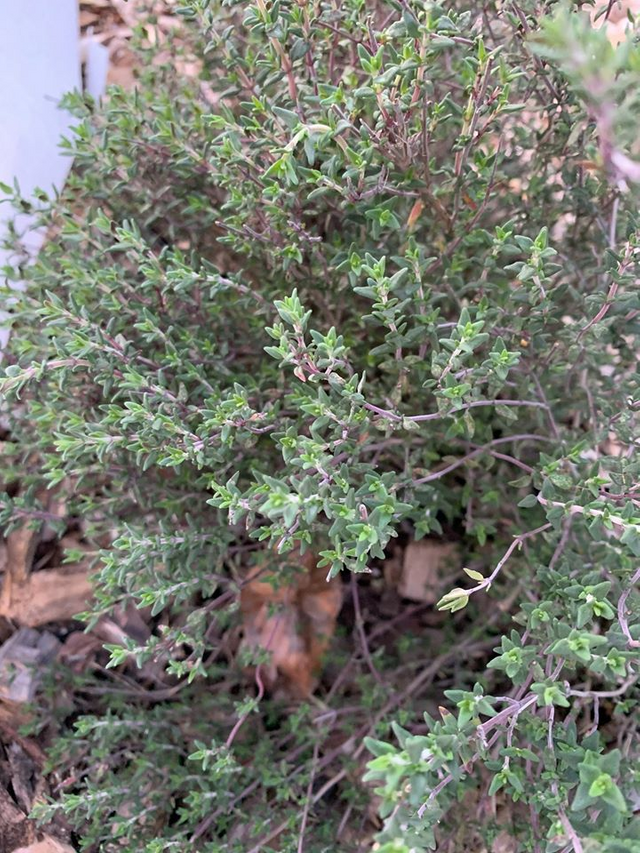 Thyme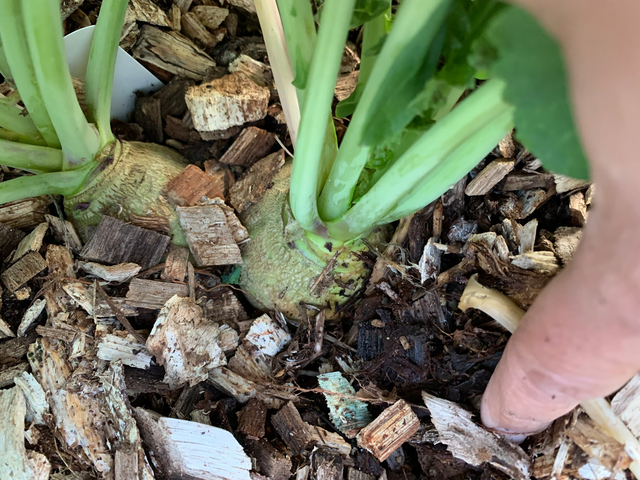 Rutabaga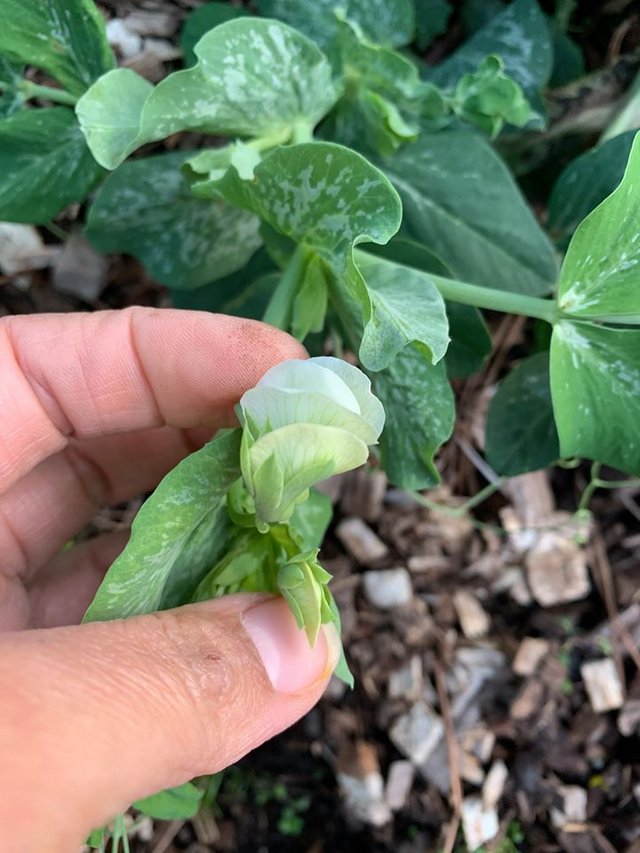 Winter hardy sugar peas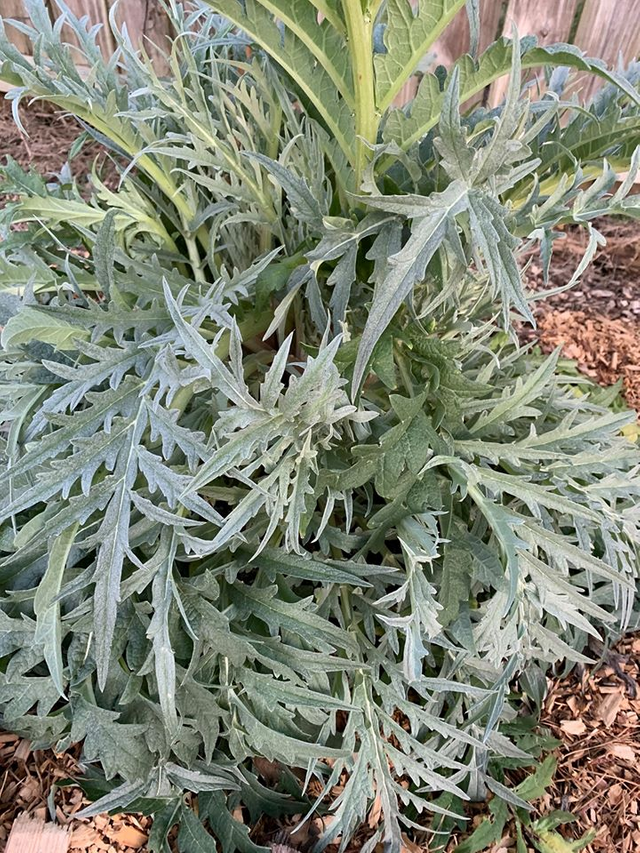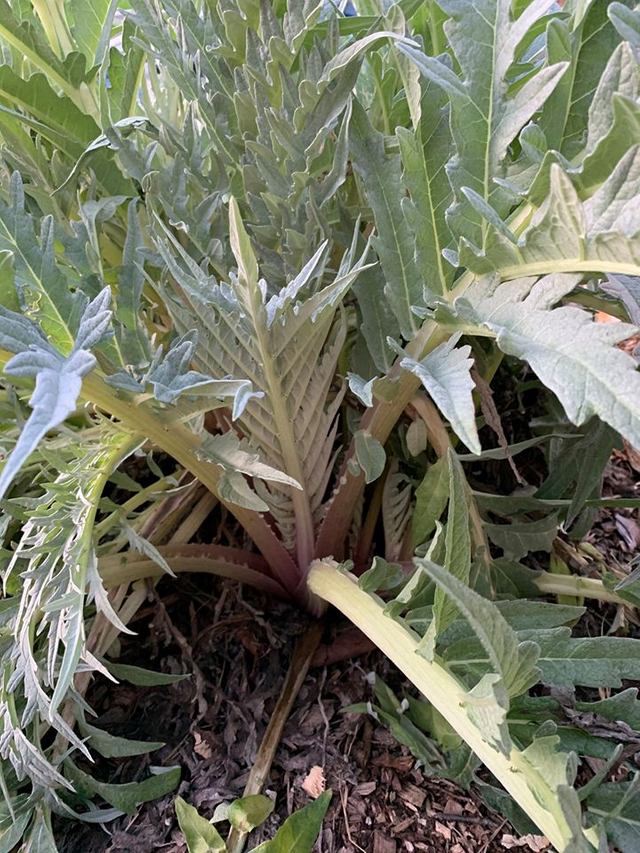 Cardoons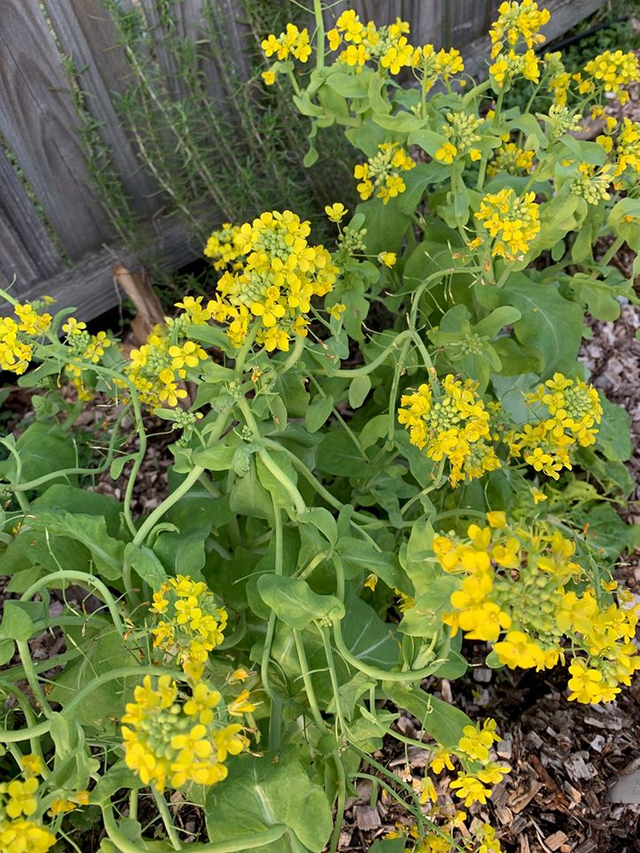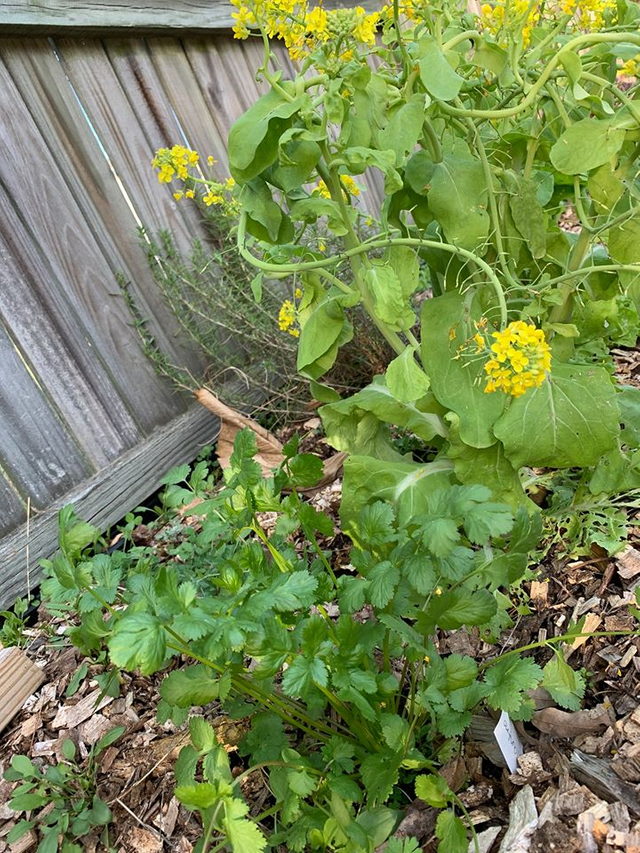 Cilantro and bolted mustards. This variety is a super quick growing type and bolts fast but it is actually grown FOR its flowers and leaves. The flowers are so flavorful (almost like a mild broccoli with a bit of sweetness to it) and the more you pick the more it produces.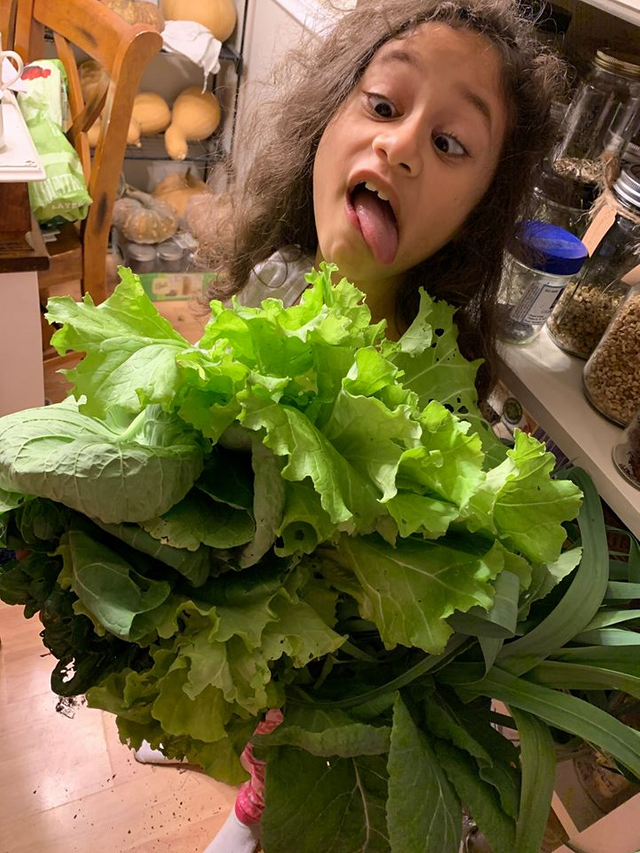 Ummm....this one needs no caption. LOL!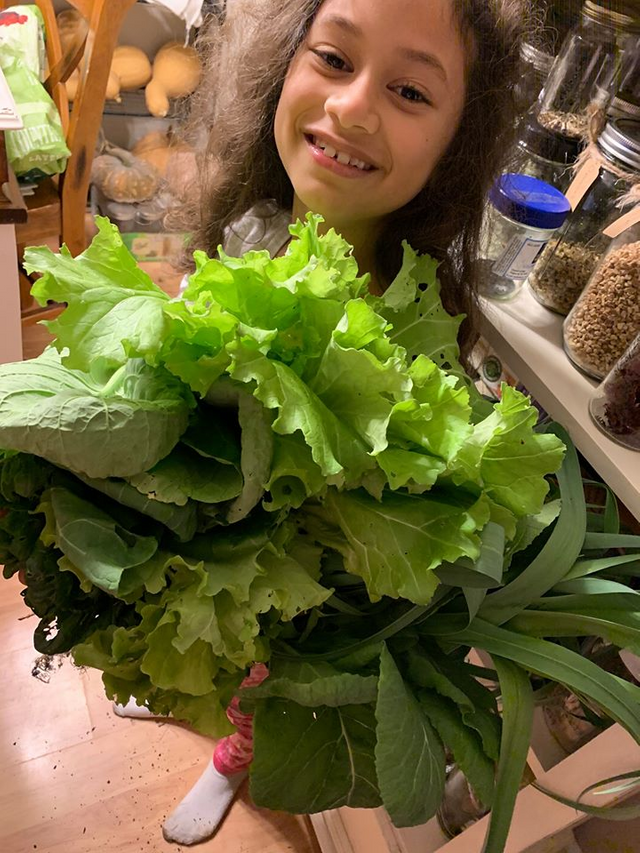 As you can see, we harvested some goodies. I typically harvest only what we need at the moment but the plants were in need of some harvesting so we brought a bag full inside and we also harvested a bit extra for our neighbor. We harvested some leeks to use in our dinner.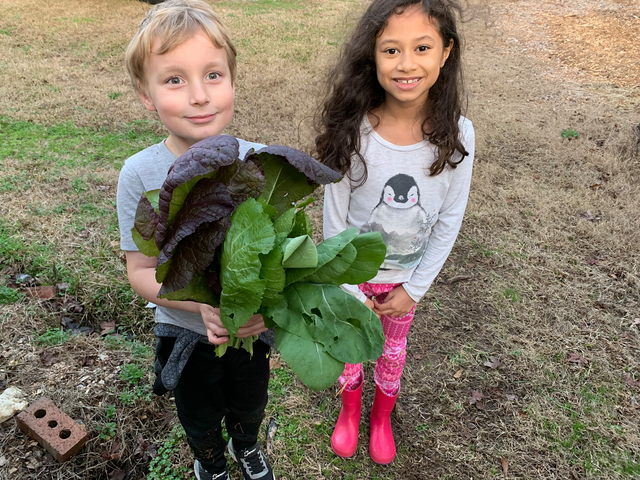 Sharing is caring!! ;)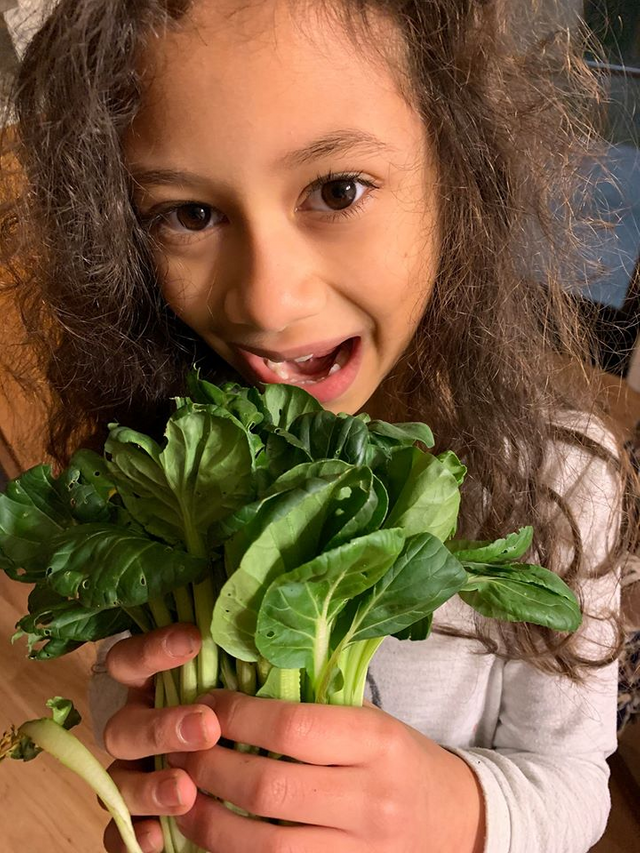 And finally, we harvested some Tatsoi to add to our dinner tonight.
Which was.... Homegrown Leek And Potato Soup!!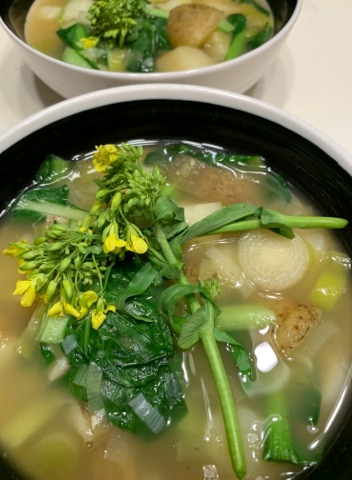 Our Leek And Potato Soup came out so fabulously delicious that Kaliah asked for THIRDS! It sure does make me feel so good to provide her with the most nutritious foods and and the peak of ripeness, harvested minutes before prepared. The Tatsoi wasn't even cooked....we just tossed it in at the very end as we took the pot off the stove. Just enough to wilt them but also to keep their nutritional contents in tact. It was so so fresh and delicious.
So you see, when you work WITH the land, focus on regenerative gardening, and grow soil....you will be paid back tenfold.....with nutritious and delicious food and with time. Time that can be spent with your family.
With lots of love
~Bren
-Kindred Acres
If you find our blog posts and videos helpful or inspiring and would like to provide a love offering to Kindred Acres for all we do here, you can give us an upvote/comment here on steemit, give us a thumbs up on Youtube, or you can gift us an item from our Amazon wishlist! :) http://a.co/7U2Ibw5
Another option is to send any financial contribution ($1, $5, or whatever you are compelled to leave) via https://www.paypal.me/KindredAcres
We greatly appreciate your help and contributions!
Check out our Etsy shop for live plants, seeds, homestead goodies, crafts, and other options!
https://www.etsy.com/shop/KindredAcres?ref=seller-platform-mcnav
Follow us on Facebook to get notified of any upcoming events https://www.facebook.com/KindredAcresHomesteadAndWellness/
Upvote us on Steemit to show us some love and support!! https://steemit.com/@kindredacres
Give us a thumbs up, subscribe, and hit that bell on our YouTube channel!! https://www.youtube.com/channel/UCiZ8ynfylR5kIR9DnfcGP1g?view_as=subscriber
And finally,
Follow us on Instagram!
https://www.instagram.com/kindredacreshomesteadwellness/

Being in Charge of Our Own Health: A Little Disclaimer | SteemPeak
@HCSO Website | @homesteaderscoop | Discord Community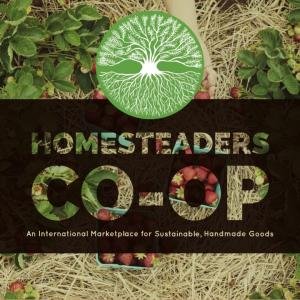 @payitforward
@build-it