POWER HOUSE CREATIVES - DAILY COMMUNITY SPOTLIGHT (13th Feb 2020)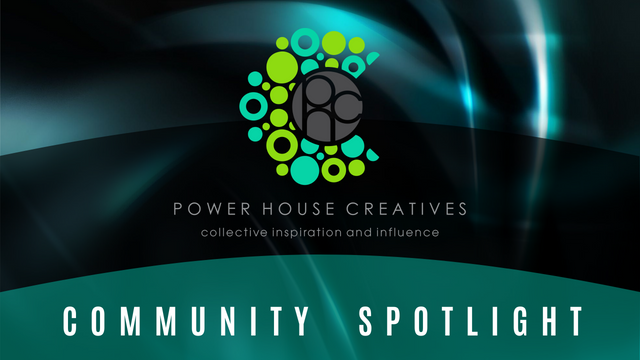 Welcome to our daily PHC Rally Support and Community Curation.
The Power House Creatives Community is a close knit collective of individuals on discord who are actively dedicated to uplifting and supporting the bloggers, vloggers and content creators of Steem as well via traditional blogging and social media sites. Our focus is on building one another wherever we may roam online. These daily rally upvote posts is one of many regular support systems which we have in place. We believe firmly in seeking out great content and highlighting it so that it gains the levels of exposure and support which it deserves. These daily posts serve a few purposes as you will discover below... ENJOY!

THE RALLY UPVOTE
Every day, we have what we call the "Rally Upvote" which is where we select one members post and every member in our community shows it the love it deserves with an upvote and comment. We showcase it here too so that the rest of the Steem community also has the opportunity to give it some appreciation.
......
The moon escaped her hiding place and rose steadily, stretching her brightness to define the city. She was happy tonight; her cool light caressing the shadows to make dark as if day. If you were wandering in the twilight you'd likely pass him right by, with only a tingly dance up your spine to belie your belief that you were alone on the street. And he would watch you, enjoying that moment when your instincts would signal his presence, that instant which wiped the song from your head and changed your chipper mood into an acute outward awareness which made your feet step a little quicker.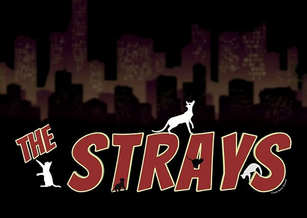 THE DAILY MEMBER SUGGESTION
Every day, one of our PHC members selects another members post which they really enjoyed and they submit it to be featured within our server as well as here. This encourages diversity in our community post promotion and support and is just another one of the many support initiatives which we have in place.
Today's member suggestion comes from @owasco and goes out to @justclickindiva
......
In late October, the wind felt chilly as Charles sat testing his new gadget he'd recently found sifting through the nearby rubble. He uttered in a low voice that sounded as if he'd contracted bronchitis, "one person's trash is another person's treasure." Some of the makeshift tools I've collected over the years and other tools I've secured from people who threw perfectly good items away came in handy today.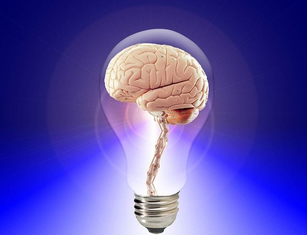 GOLD MEMBER POST HIGHLIGHT
Our gold members are comprised not only of our longest standing members, but also those that simply go above and beyond within our server. Every day we select one of their posts to showcase here for all of you to enjoy as well!

......
TODAY'S GOLD MEMBER POST HIGHLIGHT GOES TO @ZEKEPICKLEMAN
Time to get up, get out, get some steps in and share it with my legions of followers on STEEM! Is it winter where you are? Frost here but a different kinda beauty so check out my little town as I Wednesday Walk.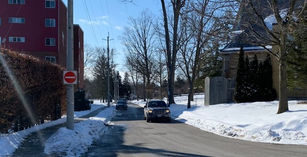 NEWCOMER POST HIGHLIGHT
Every day, we select and share one of our newer members posts here to show them that we appreciate the efforts they put into our community, to show it the support it deserves and obviously so that all of you can enjoy it to!

......
TODAY'S NEWCOMER POST HIGHLIGHT GOES TO @DEXPARTACUS
During the past year I haven't been able to travel much, or at least not as much as I'd like, but I've still managed to take some satisfaction. I've visited some castles, I spent a week in the heart of Piedmont, Italy, relaxing among thermal baths and hilly landscapes. Let's say that even though I didn't make long trips, together with my partner, we managed to carve out some space for ourselves to get away from work and daily routine.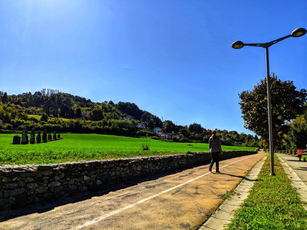 Hope you enjoy today's showcased content!
......

The Power House Creatives (formerly known as the Steemit Bloggers) is a community of individuals who are committed to producing content which adds value to the Steem network. We are STRONGLY focused on supporting our fellow members individual growth as well as offering support to those that are new to Steem and still trying to get ahead. We are a CLOSE KNIT community of individuals, each with our own strengths, passions and input, yet ALL willing to go the extra mile for our family members... WHY? - because, simply put - we CARE about one another and MANY HANDS make light work! - THAT is what FAMILY is about! - To infinity and beyond...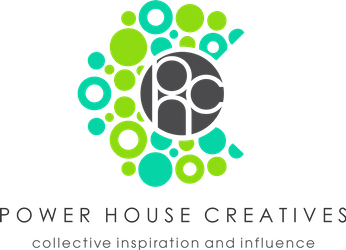 JOIN US HERE
FOLLOW US ON TWITTER

WOULD YOU LIKE TO SUPPORT US WITH A DELEGATION?
If you would like to make a delegation to our Steemit Bloggers community, you can follow any of the below links
25SP
50SP
100SP
250SP
500SP
1000SP
2500SP
5000SP