Twins: Friends or Foes
I believe all of us like our own space, our own bedrooms, beds and even a favorite chair you sit in to watch TV or eat your meals. It is our space, a place where we are most comfortable and intuitively protect it.
A primal instinct to protect one's territory from outside intruders is very much in force in the animal kingdom. I watch this in the reactions of the squirrels and birds.
Tiny leaves her home in the forest and visits early in the morning, She is peacefully enjoying munching a nut on the deck railing.
Has something or someone has already pulled some fur out of the end of her usual fluffy tail?
Who could be stalking her?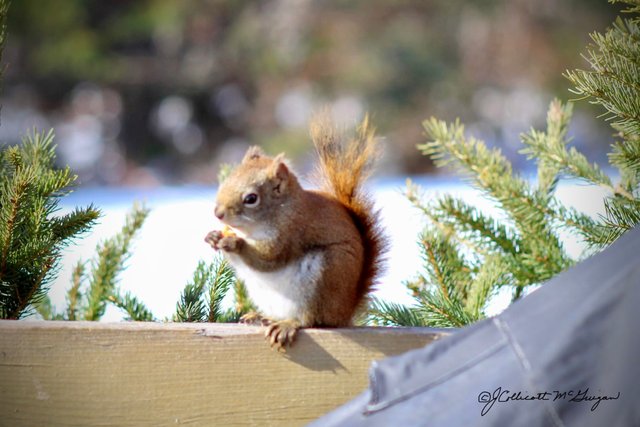 Tiny is the little red squirrel that I have mentioned in other posts but she has a twin brother. A twin brother who I will call Neme. It is short for Nemesis.
Neme is to Tiny like Voldemort to Harry Potter. An opponent of equal skill that one cannot overcome.
Neme and Tiny chattering back and forth at each other.
"Get lost! This is my deck and my substitute mother. Brother, go find another mother!"
Neme and Tiny on the railing. Can you tell them apart?



Tiny has always been the gentle one and will wait by the back door for the morning treat.Those characteristics of a gentle nature makes me think Tiny is female. Neme has visited but I noticed he didn't come close so I knew it was not Tiny. Since I started giving Tiny cashews and peanuts, Neme has been following Tiny to the back deck but still standoffish when he sees me.
Tiny is in flight or fight mode when she knows Neme is also on the deck.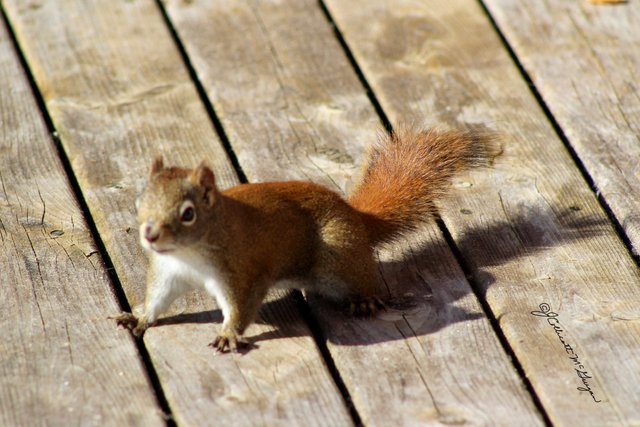 There's a lot of angry chattering going on as they face off. So far there is only chasing and chattering.
Tiny and Neme are equal in size and I hope they will not get into serious squirrel wars where they tear each other's tails off. I have seen this happen and without a nice fluffy tail the squirrel will not have the correct balance in climbing and jumping from branch to branch.


"Catch me if you can, Neme!"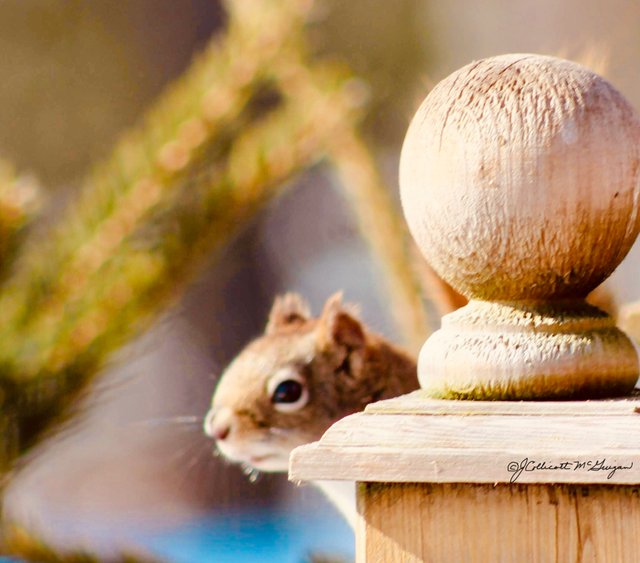 #amazingnature hosted by @adalger and #dpet hosted by @kona.
---
Happy Friday Folks. Have a good one!
---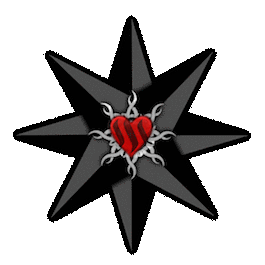 #thealliance

(

)
hive-114105
Animated Banner Created By @zord189