Jardín de Juventas | Juventas' garden [English version inside]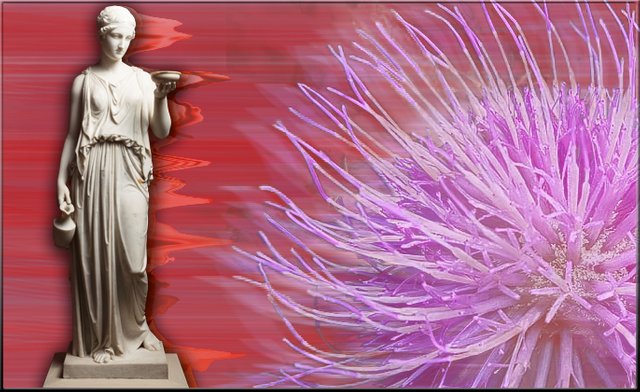 ---
Eramos jóvenes, lo primero que vi de ti fueron las fotos de alguna obra teatral en la que trabajaste. Entre el conjunto de personajes tú destacabas, vestida como aquel famoso Arlequín que ha recorrido los siglos hasta nuestros días, los detalles rojos y negros en tu traje, tus largos cabellos dorados, al instante quedé hipnotizado comprendiendo lo que significa la fantasía. Vivía mis primeros encuentros con el que sería mi oficio y aquella era mi primera compañía de teatro, la misma donde tú también actuabas. Alguien quiso compartir las fotos de los proyectos pasados, cuando acabó la ronda, me di cuenta que me había quedado mirando solamente una foto.
We were young, the first thing I saw about you were those photos from a play in which you worked. Among the set of characters you stood out, dressed as that famous Harlequin who has traveled the centuries to the present day, the red and black details on your suit, your long golden hair, I was instantly hipnotized finally understanding what the fantasy means. I was living my first encounters with what would be my own proffesion and that was my first theater company ever, the same one which you also were involved. Someone wanted to share the photos of past projects, when the round ended, I realized that your photo was the only that I've looked to.
Claro que deseaba enterarme quién eras, averiguar tu nombre y referencias, qué estabas haciendo, cual sería tu participación en el reciente proyecto. Claro que mis deseos no llegaron a expresarse con palabras, nunca ha sido mi estilo o tal vez es que siempre se me ha hecho aquel nudo en la garganta. No fue necesario preguntar de cualquier modo, cuando llegó el momento de volver a guardar las fotos vino una de la actrices hacia donde yo aún estaba perdido en el ensueño y señalándote me dijo, "esa muchacha que hace al Arlequín rojo y negro es mi hija, ¿a poco no te parece muy bonita?".
Of course I wanted to find out who you were, your name or some reference, what you were doing, what your participation in the recent project would be. Of course my wishes did not come to express themselves with words, it has never been my style or maybe it has always been that lump in my throat. It was not necessary to ask anyway, when it was time to store the photos, one of the actresses came to where I was still lost in the dream. Pointing to you, she said, "That girl who makes the black and red Harlequin is my daughter, Doesn't you think she's much pretty?".
Lo siguiente que recuerdo es haberte visto en el escenario en aquel show cómico en el que trabajabas, ese al que me asomaba cada que podía. Hoy te puedo decir que no recuerdo nada de aquel espectáculo más que el número en el que cantabas aquella canción con espíritu brasileño, esa música que tanto me impactó y me llevó a construir símbolos que iban a determinar mis búsquedas, mis gustos, mi transformación, mis futuros caminos. En medio de la risas y la algarabía de aquel show que casi siempre presentaban ante un publico de borrachos, lograbas siempre la atención silenciosa de todos cuando cantabas la canción "María, María" en su versión en español.
The next thing I remember is seeing you on stage at that comic show where you performed, the one I looked out every time I could. Today I can tell you that I do not remember anything about that show more than the number in which you sang that song with a Brazilian spirit, that music that impacted me so much and led me to build symbols that were going to determine my search, taste, my transformation and my future path. Amid the laughter and excitement of the show that you almost always presented to a drunken audience, you always achieved everyone's silent attention when you sang "María, María" in its Spanish version.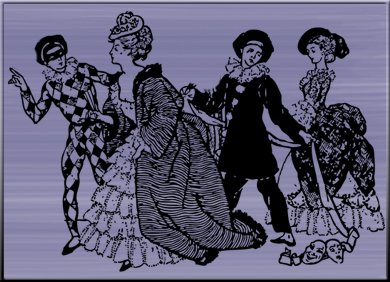 Eras la muchacha más alegre y energética que había conocido en mi vida, aún lo eres pues conservas el espíritu, la alegría y una juventud envidiable. En tus videos te veo bailar, cantar y seguir tan guapa como lo estabas antes. Y eso que la vida también te ha hecho pasar por pruebas extenuantes. Haces lo que te gusta con un gran talento, conservas el impulso hacia adelante, no hay obstáculos que te detengan y sé que con mucha dedicación también has sabido ser una gran madre. No tuve ninguna oportunidad contigo, tal vez para todos era bastante obvio, pues siempre y en todo momento te sobraban pretendientes y hasta donde pudimos convivir, tú siempre anduviste con algún novio.
You were the most cheerful and energetic girl I had ever met in my life, you still are because you retain the spirit, joy and an enviable youth. I often see your videos dancing, singing and staying as beautiful as you were before. And life has also made you go through strenuous tests. You do what you like with a great talent, you keep the impulse forward, there are no obstacles to stop you and I know that with great dedication you have also known how to be a great mother. I had no chance with you when we were young, maybe for everyone it was quite obvious, because always and at all times you had plenty of pretenders and for the time I met you, there was always a boyfriend by your side.
Una noche pasamos juntos velando en el teatro por una producción que no se terminaba y el estreno era inminente. Estábamos agotados al final de la jornada y nos habíamos propuesto un descanso para seguir trabajando en unas cuantas horas. Recuerdo que me quedé sentado en uno de los sofás que había en el lobby y tú viniste a descansar colocando tu cabeza en una de mis piernas. Comencé a jugar con tus cabellos mientras te ibas quedando dormida, supuse que al dormirte lo mejor sería dejarte el sofá para descansar mejor, cuando quise levantarme me detuvo tu voz suave diciéndome, "no te vayas, sigue haciendo lo que hacías".
One night we spent together working in the theater for production details that did not end and the premiere was imminent. We were exhausted and we were proposed a break to continue working in a few hours. I remember sitting on one of the sofas in the lobby and you came to my side laying you head on my leg. I started playing with your hair while you were falling asleep, I assumed that when you were sleeping it would be best to leave the sofa to rest better, when I wanted to get up your soft voice stopped me while saying, "Do not go, keep doing that."
Creo que nunca he disfrutado tanto de sólo vivir ilusionado, sabiendo que algunos sueños son demasiado lejanos, me gustaba andar cerca de ti y me llenaba de vida perderme en tus ojos verdes y tus largos cabellos dorados. Pronto supimos que ambos nos iríamos a vivir nuestras vidas a lugares distintos, tú a punto de casarte en medio de mucho revuelo y no pocos conflictos, yo separándome un poco de casa y familia para irme a la capital a estudiar sobre el oficio del teatro.
I think I have never enjoyed so much just living excitedly, knowing that some dreams are too far away, I liked to walk in your surrounds and it filled me with life getting lost in your long golden hair and your green eyes. We soon learned that we would both go to live our lives in different places, you were about to get married in the middle of a lot of turmoil and not few conflicts, I separated a little from home and family to go to the capital to study about the art of theater.
Estoy juntando estos momentos para recordarlos por si en los giros de universos paralelos, nuestras rutas coinciden para ofrecernos nuevos encuentros, no porque entonces sí pudieras ser mi novia sino por la maravilla de admirar tu juventud eterna.
I am gathering these moments to remember them in case of one of the turns on parallel universes, our routes concur to offer us new encounters, not because then you could be my girlfriend but because of the wonder of admiring your eternal youth.

Fuente de las imágenes / Image sources

María, María
Letra: Milton Nascimento Intérprete: Soledad Bravo


@LeVeuf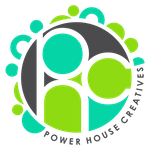 Este trabajo por Miguel Ángel Canto está bajo una licencia Creative Commons Attribution-NonCommercial 4.0 International License
.