My Steem Story ~ By: @freedomtowrite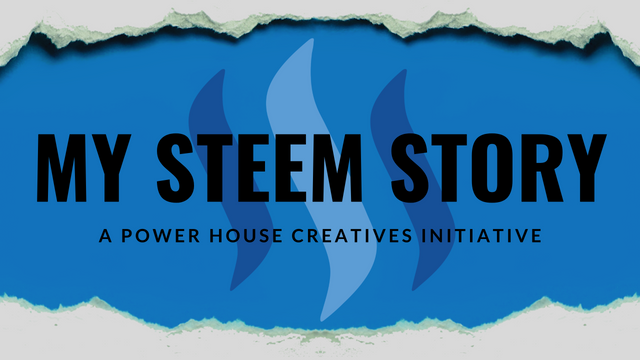 MY STEEM STORY
A Power House Creatives Initiative

Everyone has a story – and all our stories have something in common… we all started from nothing and knew nothing. People want to hear stories. They want to hear OUR stories — they want to know who we are, where we are from, what we are doing, who and what we love, what we have learnt and where we are going. People also want us to hear their story! Being a part of the Steem network is an individual journey for every single one of us and through this initiative we will share our stories not only with all who are already here – hopefully inspiring, guiding and informing them… but doing the same for everyone else in the world too. Through our stories we will prick the curiosity of those who have not yet arrived and illuminate and widen the already open doors to our one in a million blockchain.
We invite and encourage each and every one of you to participate and share your stories too! You can find the "how to" details at the end of this post.
---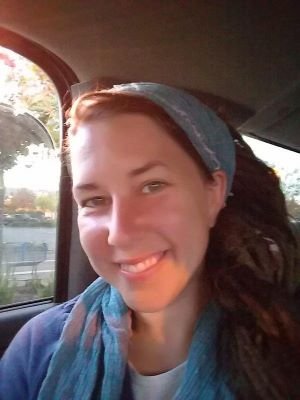 Where My Steem Journey Began
It all began about three years ago on our homestead in Missouri. We had just decided to start sharing our life on social media. We had been pretty inspired by the other homesteaders around us and the success they had found on YouTube. The idea of creating another income by recording what we were already doing was exciting!
We quickly realized that it was going to take a lot of persistent effort to get any attention and even more perseverance to become monetized.So, we laughed and decided to keep going, but it would definitely have to be a hobby and not something we could count on.
Then one day, a fellow homesteader asked if we had ever heard of Steem. Of course, at this point we hadn't. They went on to tell us that someone we knew had made $75 off of one video. What?! They didn't have to wait to be monetized. They were making that jack now!
We decided it was definitely worth looking into. So my hubs made the account @freedompoint in October of 2017, and started to blogging and vlogging. He was really loving his experience, and saw a great opportunity for me to start writing on this platform. So, although the idea was to have a joint account, we decided to make another for me, and that was when @freedomtowrite was born!
My initial challenges & how I overcame them
Well, the beauty of doing this with my husband, is that we conquered out challenges together.
The biggest set back in all of this was learning how to cope with crazy long passwords and cryptocurrencies. Fortunately, I let him guide us through those, and he has done a bang up job!
With those aside, learning markdown was a whole new ballgame! I remember writing a poem and not understanding why it wouldn't center on the page! Haha Then I came acrossed @carrieallen's Pimp Your Post Beginner's Guide and it was a huge game changer! We then stumbled on page dividers, and cool sites like Pixabay and Canva where I could make my blog banners look more professional. Then, making a blog turned from a headache to a huge creative outlet.
My Steem blockchain knowledge
Well, it would be safe to say that I knew absolutely nothing about Blockchains before Steemit. I didn't even there was something called a Blockchain. So, starting at zero, I would say now I'm definitely much further along, haha.
I do have a lot to learn still, which will probably stay like that as tech continually changes and morphs. It's exciting though to stay in a place of constantly learning!
My Steem Favorites
I've found myself the most comfortable with blogging. I have vlogged and made a few how-to and cooking videos, and while those are a fun way to mix it up, I always come back to writing. Which, given my steem name makes sense, lol.
Typically, most of my blogs are focused on cooking, diy's for around the house and homeschooling. For a long time we kept our kids private, no one even knew we were parents! Then we decided to open that gate up. We still don't post their pictures or names, but it's been a lot of fun to write about our adventures as a family.
I use Steemit.com as my go to front-end. It's that classic doing it because that's what I've always done. I am however using Steempeak.com to make this post!
I am anxiously awaiting the release of Inner Blocks' front-end when it launches at the end of March! Woot! Woot!
My Golden Nugget of Advice
Whenever I have an opportunity to pass on advice to new users, I tell them to find their people first. This is a great place to find like-minded individuals who share your passions. Then second, I would say find those people that are different from you. People that live in different parts of the world that you can learn from. We have to have that balance in all parts of our life so we can grow!
Then practical advice is that classic, you can't be successful if you don't put time in with others. No one will pay attention to your content, if you don't pay attention to theirs.
Thirdly, take the crypto game slowly and learn as much as you can. Don't let it intimidate you, it's just a new a skill.
My Steem hood and its peeps
This is the best part of Steem, all the communities!
Although I'm not active right now with the freewrite community, my very first writing home was found with @freewritehouse with @mariannewest! My heart is warm just thinking about it.
Next up is @thealliance with @enginewitty! He's a great guy with a big heart,and he runs a terrific community!
Most recently, I became a member of the Power House Creatives with it's fearless leader @jaynie! This amazing lady has been a joy to get to know, and I'm so glad I do! She reminds me of all my closest friends, with that strong, unapologetic personality, and you can count on her to show up.
And last, but certainly not least is my own community I run with my husband, @innerblocks! This is full of people writing, blogging, photographing, videoing all of their real life experiences! People building themselves one block at a time!
I've tried to think of a way to make a list of people to put here as my peeps...but this is a hard question! So for now, I'll just say that I love you all!
I would like to tag @freedompoint, @enginewity, @snook, @yogajill, and, @bowentroyer to do this!
---
GENERAL INSTRUCTION:
Create a post titled: "My Steem Story – By @your.user.name"

The first three tags in order are to be as follows:
#hive-114105
#powerhousecreatives
#mysteemstory

ONLY make use of the cover image provided in this post.

Keep the same formatting and placement (intro, footer
instructions etc.)

Replace the personal photo with one of your own.

Tag 5 people to join in on the initiative.

Share your post to twitter.

Share your twitter link and Steem post link in the comments of @jaynie's "Steem Story" post.
POST INSTRUCTION:
Write a post which shares and gives adequate response to the following headings:
• Where my Steem Journey began
(How you first discovered Steem and your very first thoughts and impressions "as you landed".)
• My initial challenges & how I overcame them
(Share a bit about the difficulties you faced at the beginning, whether it was navigation, post creation, engagement – whatever – how you resolved them and how differently you feel about it now)
• My Steem blockchain knowledge
(Give a little bit of background on your blockchain knowledge when you began your Steem journey versus now.)
• My Steem favourites
(What are the things you do mostly on the blockchain – is it blogging, vlogging? What front ends do you like to make use of and what content genre's do you generally focus on?)
• My golden nugget advice
(What advice would you offer to those that are unfamiliar or new to this space)
• My Steem hood & its peeps
(Share a little about the communities you belong to, discord servers you frequent and perhaps a handful of the awesome people you follow)
---
Thanks so much for sharing this with me!
Take care!
Much love,
Stacie D

---

---

---