Announcement: STEEM Chess Tournament Saturday 22 February 20 GMT (steemchess community)
Reminder for Season 9 Round 7: 22 February - 20 GMT (Duration 1 hour)
Free to join in at anytime, for all levels!

Mode: Chess with 3 minutes plus 2 seconds per move
Some rules have changed, read them please! No berserk and resteem, upvote OR own promotion post required
Any thoughts on the biggest chess event ever on the blockchain are welcome, the new date is still open:
STEEM WORLD CHESS CHAMPIONSHIP 2020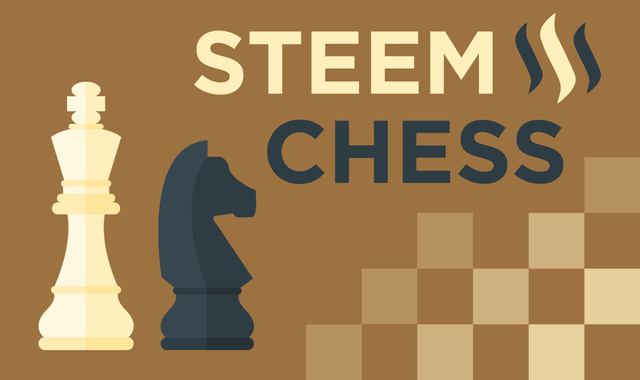 Please check if you are registered and on the list in the winning post! Please check the local time and GMT time due to summertime in many countries!
Here I will add the link to the tournament 1 hour before the start:
I am live streaming this event:
Time difference from Greenwich Mean Time GMT 20.00
| | | |
| --- | --- | --- |
| Hawaii | -9 hours | 11am |
| Los Angeles | −7 hours | 13pm |
| New York, Venezuela | −4 hours | 16pm |
| UTC, GMT, Reykjavik, Bamako, Freetown | 0 | 20.00 |
| London | 0 | 20.00 |
| Paris, Berlin, Madrid, Nigeria | +1 hours | 21.00 |
| Istanbul, Moscow | +3 hours | 23.00 |
| Dubai | +4 hours | 00am |
| India | +5.5 hours | 01.30am |
| Novosibirsk | +7 hours | 03am |
| Beijing, Singapore | +8 hours | 04am |
| Tokyo | +9 hours | 05am |
| Sydney | +11 hours | 07am |
Registration with a comment and your lichess.org name on this post

We play every Saturday 20 GMT!
We play on the free chess server lichess.org
An access there is set up in a minute with your email verification
All games are scored, so your initial score of 1500 will change according to your performance
Game mode is 5 minutes plus 2 seconds for each turn, or something like this
Total play time is 60 minutes
Pairings are determined automatically
Try to keep the games short so you can play more games
NO berserk
Games must be started after 20 seconds, otherwise they are considered lost
Upvote and resteem OR make your own Promotion post, all payout is for you!
Tournament link will be inserted in this post 1 hour before the start
GMT time converter: https://time.is/en/GMT
The SBD or STEEM of this reminder posts will be distributed to the top 10 placed players in equal shares.
Feel free to post your links in the comments
Discord: https://discord.gg/tCAZ2f7

Please do not hesitate to post your chess-related link in the comments! In order to enlarge the pool of the players you are welcome to create your own analysis or promotion post!
Final result season 1 link Chess King: @stayoutoftherz
Final result season 2 link Chess King: @ape-5th
Final result season 3 link Chess King: @samostically
Final result season 4 link Chess King: @anadello
Final result season 5 link Chess King: @anadello
Final result season 6 link Chess King: @anadello
Final result season 7 link Chess King: @foxconnmars
Final result season 8 link Chess King: @renerondon
Payout for last week (February 15):
I got 2.214 STEEM from last week for the reminder post, 4 registered players (payout to the Top 10 payers): 0.554 STEEM each, rounded to 0.600 STEEM!

See you next time!
Thank you for your attention!
Original content by