ShowYourTalent with Steem [Advertising strategy on facebook] - Contest #2: Promote Steem with a Video Spot | Power Up requirement - 100 STEEM in prizes!!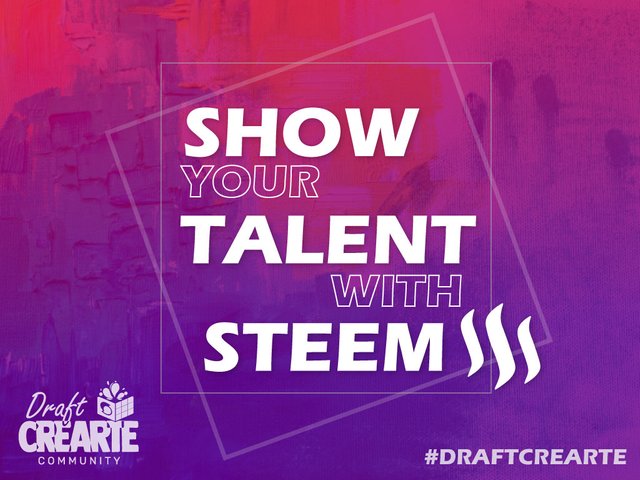 This will be a series of contests where you can show your talent and promote Steem at the same time. We want your voting power to grow for this reason, the main requirement to participate in this contest will be to establish a 100% PowerUp in your participation.
This time we will use the short video format to promote Steem on Facebook. We chose only Facebook to do an advertising blitz, and in this way have a greater reach on this social network.
Join and be part of this advertising strategy on Facebook.
What is this new contest about?
Make a creative video Spot of minimum 1 minute.
Spot video examples
What is video Spot?
It is an online marketing tool that is based on the use of the audiovisual image, which allows you to connect with the target audience in a fast, direct and emotional way.
Make a creative video of minimum 1 minute , where you show the benefits that Steemit offers, you don't need much editing, the idea is that you are yourself and have fun. You can use any type of video (explanatory, demonstrative, testimonial, transition, emotional o comic video)

With the intention of reaching a target audience, you should post your video on the Facebook platform, specifically in groups such as: Marketplace, earn money on the internet, art, cooking among others groups. (minimum two groups)

According to your target audience create a title for the heading of your advertising for example (join our community and earn steem) use the appropriate tags #steem # steemit # ganadinero # talentos # draftcrearte.

Create an entry in the Draftcrearte community with your video, screenshots of your promotions and the reach you are getting. (minimum 150 words)
GENERAL RULES📌
Please read the following rules carefully:
Original, creative and ingenious video Spots must be presented.
The maximum length of the video can minimum 1 minute .
Video format can be freely selected, as long as compatible for insertion in social networks.
Recordings must be made through a mobile phone or tablet in horizontal position.
At some point in the video the Steem and Draftcrearte logo should appear.
After the publication of your video on Facebook, you must follow up on your promotion, in order to make your entry with the summary of the scope of views and interactions.
Aspects to evaluate:
| Number of "likes" | Originality points | Message | Image quality | promotion summary |
| --- | --- | --- | --- | --- |
| up to 2 points | up to 2.5 | up to 2 points | up to 1.5 points | up to 2 points |
Additional rules:
The post title should read: ShowYourTalent with Steem - Contest n. 1: Promote Steem with a Video Ad | Advertising strategy on facebook by @youruser
Include the tags: # contest5-draftcrearte #contest # promo-steem # steem-exclusive
Be sure to post your entry in the DraftCrearte community.
Copy the link of your entry in the comments of this contest.
Only one entry per user.
If any type of plagiarism is discovered, the user will be disqualified, and all future DraftCrearte contests.
Give Reestemd to this publication and invite 3 friends to participate.
If you do not comply with any of the rules, you will not enter the list of participants.
Articles in Spanish and English.
Premios
| 1st place🏆 | 2nd place 🏅 | 3rd place🏅 | 4th place🏅 | 5th place🏅 |
| --- | --- | --- | --- | --- |
| 40 STEEM | 20 STEEM | 15 STEEM | 10 STEEM | 5 STEEM |
The rest of the STEEM will be distributed among the other participants.
@steemcurator01 @booming02 We appreciate your support
@stephenkendal , @siz-official, @around-theworld
This contest ends on Wednesday 19 at 11:59 pm (Venezuelan time) and the winners will be announced the next day at 1:00 pm.
---
Are you new and would like to join the community? Visit the following post for more details.
https://steemit.com/hive-109427/@crearte/updated-getting-started-in-the-draftcrearte-community-or-general-rules
Links to support our DraftCrearte community via SP.
Social Media: