Steemit Crypto Academy Contest / S3W2 – My Experience Investing in the Crypto Market by @mohammadfaisal
Greetings steemians! I hope you all are doing great and will be enjoying your journey at the steemit platform while engaging with others.
As this is the week 2 of the season 3 of the steemit engagement challenge by the steemit team. Steemit Crypto Academy is also running this challenge so I am participating in it. If you want to participate then come and show your engagement.
---
---
Join Here:

Steemit Crypto Academy Contest Season 3 Week 2 - My Experience Investing in the Crypto Market.
---
---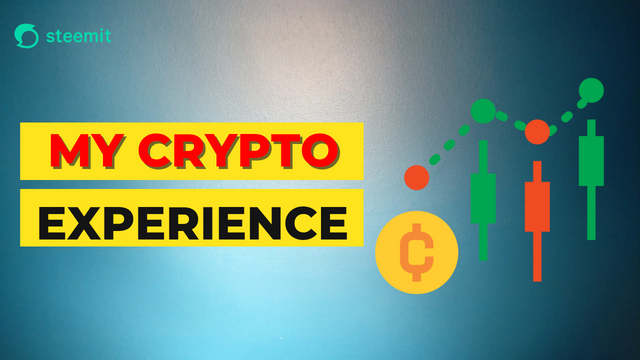 Discuss your first experience investing in the crypto market.
---
---
So we know that the whole world is advancing day by day and most of the world is adopting crypto world. Nowadays there is noise of crypto in every street and cottage, and people are investing in the crypto. Similarly, I am also a little investor and trader of the crypto.
My entry in the crypto world was through the steemit. And I didn't know anything about the trading of the cryptocurrencies. But when I joined steemit then I came to know about steem coin and it was the only cryptocurrency which I knew. Then I learned about bitcoin, the first cryptocurrency.
---
---
My First Trade
---
---
So my first experience of the crypto also started from the best decentralized social media platform steemit, so after earning some steems I wanted to test steemit if it gives withdrawal of not. So I tried to convert my steems through the blocktrades which was affiliated with the steemit and at that time it was my first trade and first experience of crypto. And I converted my steems in to the bitcoin using the blocktrades.com. but as it was my first experience so I was in stress that if I filled the wrong address then my steems will go to somewhere else and I will not be able to get them. So I logged in the blocktrades and then I signed a transaction there and it was in the process meanwhile I was praying that it should be right.
So after waiting a few moments my steems were successfully converted to the bitcoin and I was happy. But there was another challenge for me to withdraw bitcoin in my native money because it was my first experience and ultimately first trade as well. So I searched the way to convert my bitcoin into my native currency. And after searching I came to know about an application which was converting the BTC into my native currency directly. So I signup and I copied the deposit address of the bitcoin and then I went to blocktrades and there I put that address in the withdrawal section. But I was confirming it again and again and seeing it again and again if the withdrawal address is correct. So finally I clicked withdrawal it processed and now my bitcoins were not in the blocktrades nor in that application. So I became worried and as it was my first experience I didn't know that Bitcoin transactions take some time and it will be received after the confirmation of the transaction by the networks.
And my first crypto experience was going to be bad as I was not receiving my bitcoins in that application but after waiting for a few minutes I received my bitcoins in that application in the form of my native currency. So now my first experience of crypto was successful and now I was really happy and my trust at the steemit platform became solid.
---
---
My First Investment in Crypto
---
---
Now I was ready to make some crypto investments because after those experiences I was almost mature to invest but I didn't know that how the market behaves. I was unaware of the volatility of the crypto market. So I started my investment and trading of the cryptocurrencies from the binance. I invested some money and at that time I listened about the BnB the binance coin, and it was also cane to my knowledge through the Steemit Crypto Academy in which I did a research on BnB. So I thought to but it. So I made my trading account at binance and got some usdts when I searched in the search about BnB there were BnB, bnbup and bnbdown, so at that BnB was at its low price and I searched about the bnbup coin as well and came to know that if BnB goes up 1% then bnbup will go up almost 2% so I decided to invest in that ETF coin. And finally I invested in that coin. But I don't remember the price of bnbup, I invested but it was going down a little bit and my blood was drying 😂 seeing that my investment is going down expect to rise and come up.
I was thinking to sell and to save my money and I will invest next time. And I made an order to sell it. I thought that it would not go up at that level but still I made the order at a high price. Then I put the mobile in my pocket and I started doing some work hoping that it will go high and I will make profit. So when I saw after a some hours the BnB was up and ultimately bnbup was also up and as I was seeing it hit my target and my bnbup was sold and it gave me profit.
---
So it was my first investment in the crypto and I was lucky that my first investment gave me profit.
---
---
What is your first investment in the crypto market and what drives you to invest in the crypto market.
---
---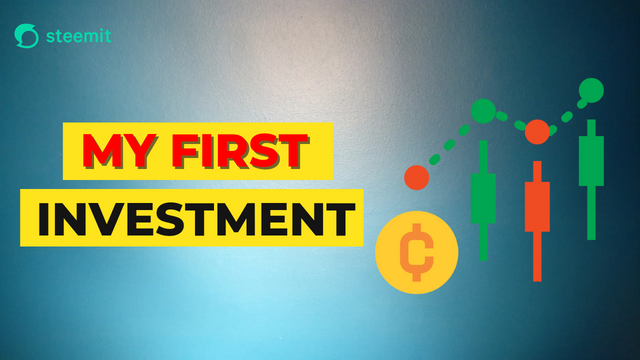 As I have mentioned it earlier that I invested in the bnbup as my first investment in the crypto and after that I invested in the ethup and some further coins.
Steemit platform was the biggest dynamic for me to invest in the crypto. I was learning different things from steemit one by one and I was reading the crypto articles and they were producing interest in me about the cryptocurrencies. Then I was listening in a daily basis that BTC is pumping hard and people are making a lot of profit. I was listening from most of the people that crypto is driving the whole world right now as the investors of the crypto had made wonderful profits.
This thing was also pumping and developing interest in me about the investment in the Cryptocurrencies. And then at that time steem coin was also pumped hard but not more than before. But it was enough to make the steem investors billionaires. So then at that time I also thought about investing in cryptocurrencies in order to gain and earn huge profits.
---
So the crypto articles of steemit and the hard BTC pump was the biggest reason for me which drove me to invest in the crypto market.
---
---
Have you ever encountered any loss as a result of the instabilities in the crypto market? Discuss
---
---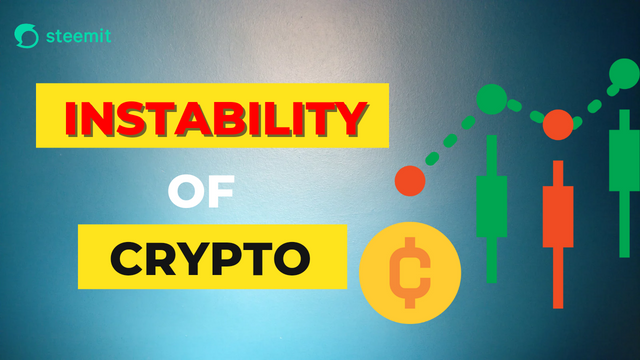 As the crypto market is volatile and we cannot determine its direction all the time. So these losses and profits go side by side in this crypto market. We know that crypto market is too much instable and volatile that we cannot be free without having any loss. But I always do spot trading and I am far away from the future trading. So if we see that in the spot market we can't loose because the market will come up one day, as the quantity of the coins remains the same but the price of the coins changed but quantity remains the same. So I haven't loosed too much.
When I started I was a beginner I was doing different trades without knowing the market trend and the volatility of the market and without following the news. So I invested my while money once at a coin and it fell down and at that time I encountered a loss. And it was due to my mistakes and without my experience in the crypto market. Being newcomer I lost my money. And it was little but a great loss for me but it taught me lesson that we should do research on the coin and then we should also look out the market trend and the news regarding the crypto. And we should observe the project behind the coin.
I didn't know that the crypto market could be so volatile and I was just thinking and hoping that now the market is down enough so after this it will go up but it went down and crush my dreams and money. And as I was seeing that it will go up but the instability of crypto led the BTC to the death cross, and you know after the death cross the investors came out and sold so the selling pressure increased more and the whole market went down to the bottom.
---
So I also encountered loss in the crypto market being a newcomer in the crypto trading and investments because I didn't know the trend of the market and I also didn't know that sometimes crypto also follows the news and some earth disputes as well as diseases and the inflations rates.
---
---
What crypto assets are you currently holding? Why did you invest in them? Please take a screenshot of your portfolio.
---
---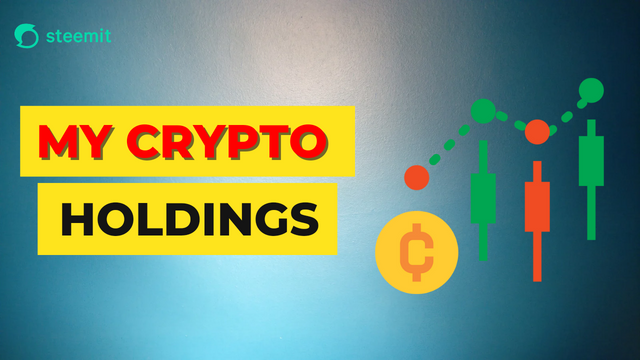 As you know that if you jump in any work then you can't restrain yourself from that work. So the same case is with me after the loss I am still in the crypto and doing some trades. I invested in a lot of coins. And currently I am also holding different coins including steem, waves, sand, slp, ctxc, stpt and link.
But mostly my investment is in the waves as it is the most strong and biggest project which has hit it's ATH $60 a few months back in the bearish market. And now it is trading at the average price of $5 so it seeing it's background and it's potential it is really a wonderful investment this time and I a have seen this coin pumps in a few days. So we can do short trades on this and for the long term as well, it is the best investment.
Waves is a community-based stack of decentralized open-source technologies to build scalable, user-friendly apps waves
Waves is supporting different use cases in the blockchain technology as well as it is supporting the decentralized applications. It also supports smart contracts. Waves has its own decentralized exchange waves.exchange, so basically waves was introduced to build the decentralized applications and smart contracts. It is an open source project.
So when I saw these huge projects and the scope of this project then I invested my most of the investment in the waves. And I am sure that it will give me profit. You can analyze it from its recent little pumps when the other crypto market was down but it was up.
Now I am going to show my portfolio but sorry to say that I cannot reveal my balance and quantity of the assets I am holding as it is private. But I'll just show the screenshots of the assets I am holding and waiting to go to the moon.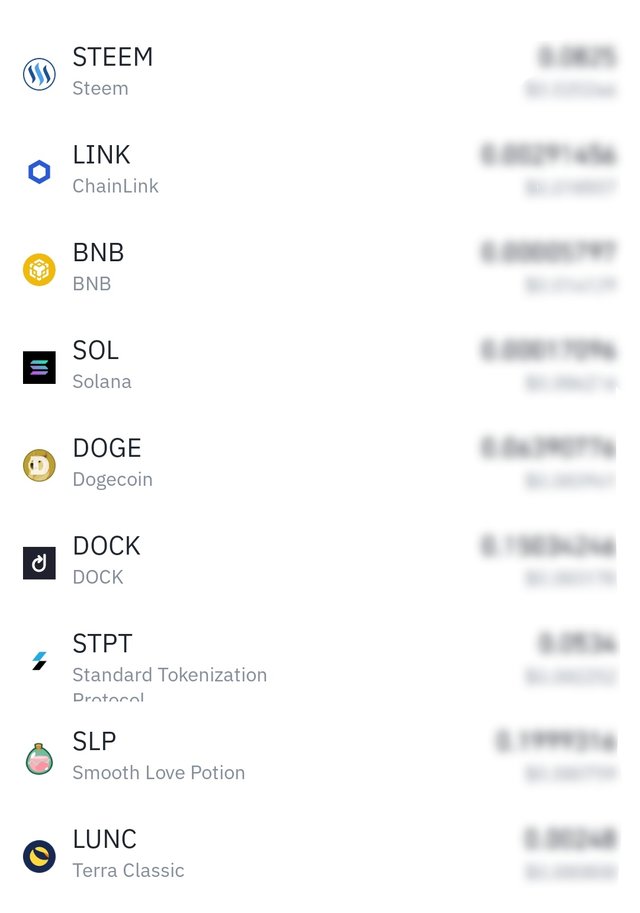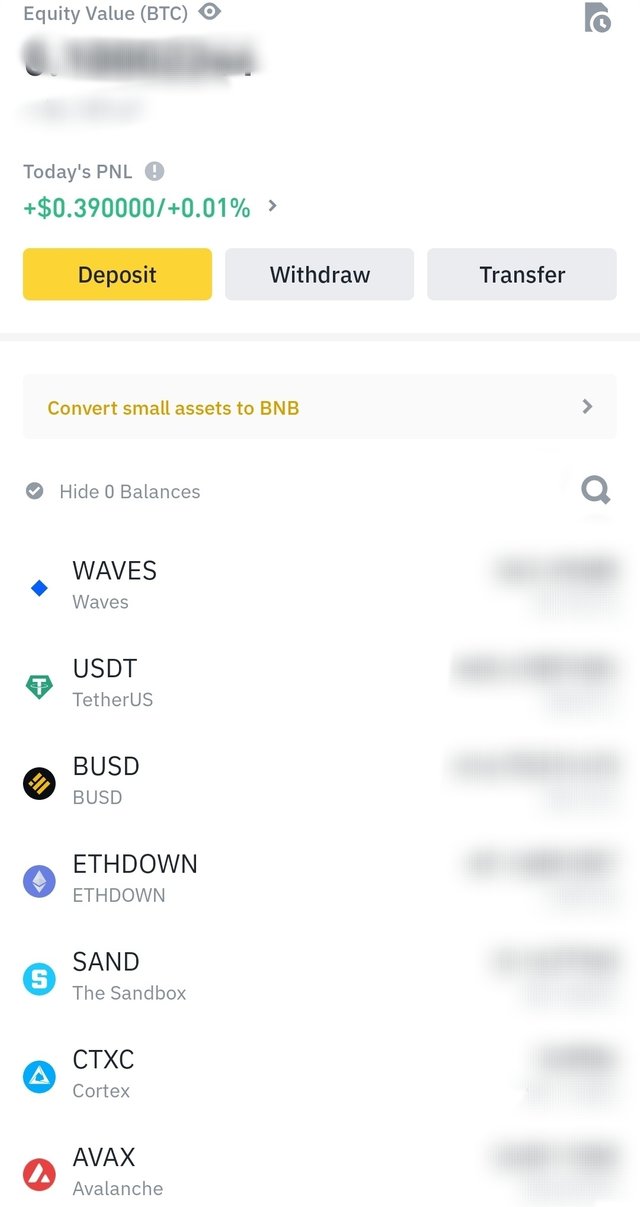 Screenshot by binance application
As I have mentioned that I can't reveal my worth of holdings so I have hide them. And you can see in the above screenshots all the assets which I am holding.
---
Yes I am holding different crypto coins including steem but mostly I am having waves coins because of its reliability which I have seen and due to its big projects.
---
---
As an experienced cryptocurrency investor, Do you believe in Holding or Trading cryptocurrencies?
---
---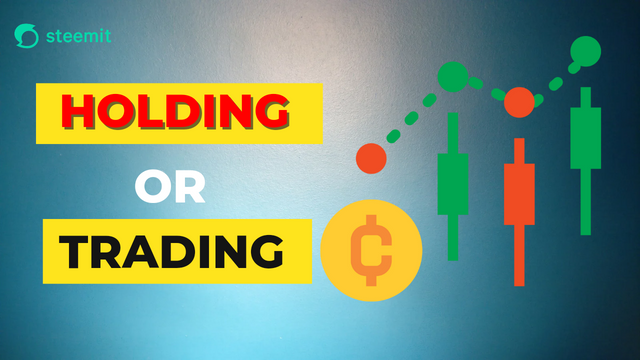 I am not much experienced cryptocurrency investor and not a big investor, but I want to be one a whale of crypto investors. So in the start I was believing in holding the assets and to make huge profits and to get huge gains back. But I didn't know that sometimes it can take too long to get huge profits by holding the assets.
But if you are an investor and you want my opinion regarding the holding and trading then I will say you that if you want to make profits on a daily basis then don't hold just trade all the time. Because if you trade all the time then you make profit. But if you hold it you cannot make such profit as far as I have experienced.
Most of the time it happens that you are holding a coin and it get a little pump then you guys still do not sell it and hold it to get more profit. But I have seen that when I coin is pumped then it has to come back. It is not s hard and fast rule but in most of the cases it is obvious that a coin is pumped today and the next day it is dumped.
So now see if at the time of pump you sold your coins and saved your money by taking little sparks of profit. Then when it will be dumped then you can again buy back it from its lower level and can make more profit. But if you hold at that time and don't sell to take little profits then you will lose your profit and your quantity of coins will also remain the same but by selling and then buying back you will be able to increase the quantity.
---
So I will suggest to you that you should trade whenever you are getting profit even little profits, and don't hold because holding can't earn you more profit as you can earn by trading regularly. I am saying with my experience that if we do trading then we can learn more about the crypto market and then can get more profits.
---
---
What's your advice to a newbie investing in the cryptocurrency market.
---
---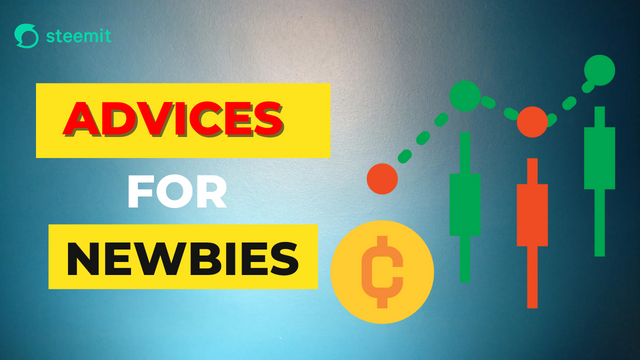 I will talk straight forward that if you are a newbie then you should follow my these advices while entering the crypto trading.
If you are going to invest in crypto then the money should be your own not a loan.

The money which you are going to invest should be free for the unlimited time.

The market is very volatile and any time anything can happen, so always invest that money which you can bear a loss.

If you can't bear a loss then please stay away from crypto.

I will suggest you to do a complete research before investing in any coin such as know about the projects behind the coin, it's owner and while team and their past. Then invest in that coin.

The most important thing is that don't invest all the amount of your investment in the crypto.

Divide your investment in parts and accumulate cryptocurrency from these parts.

I will suggest you that you should invest almost 25% at first and then wait and if the market comes down then invest the remaining investment in parts.

You should have remaining money for the DCA when market crashes more to maintain your average.

I will suggest you that do trade on only one coin because being newbie overlooking more than one coins may be difficult.

And by investing in one coin you can earn more by doing DCA other than investing your money in different coins at the same level of price.

Always try to do technical analysis.

Use the crypto indicators to confirm the moves of the market.

If you are getting profit then sell your assets and accumulate the profit.

Don't be greedy in the crypto market otherwise you may face greed is curse.

Always follow the different big news and incidents happening in the world.

Mostly the big announcements also pump crypto and at that time you should be ready to accumulate your profit.

Don't share your OTP of the exchanges to anyone.

Don't follow any link from any third party which is giving free airdrops because you may lose your all the assets.

Stay away from the ICOs (Initial Coin Offerings) as most of them are scam and always prefer IEOs (Initial Exchange Offerings)
---
So these are my suggestions and advice to the newbies. I have quoted all those things from which I was unaware and faced difficulties, so if you follow my above advice then you can be successful in the crypto market.
---
---
Conclusion
---
---
The crypto market is volatile from the day first, due to this our first experiences and trades may be more stressful and with the fear of loosing money. And if you encounter any loss then then don't be worried it is casual thing and you will recover your kids and gain profit now from this crypto. And as mentioned above that always choose the strong coins with the strong projects. Do your own research (DYOR) as it is the most important thing. And in the crypto market always try to accumulate profit and don't hold otherwise if may take a long time to earn profit. Prefer scalping which can earn you money in each market but with careful management and analysis.
---
Yours: @mohammadfaisal
---
Thumbnails designed by Canva
---