The Steemit Crypto Academy Week 7: Introduction to Defi and Yield Farming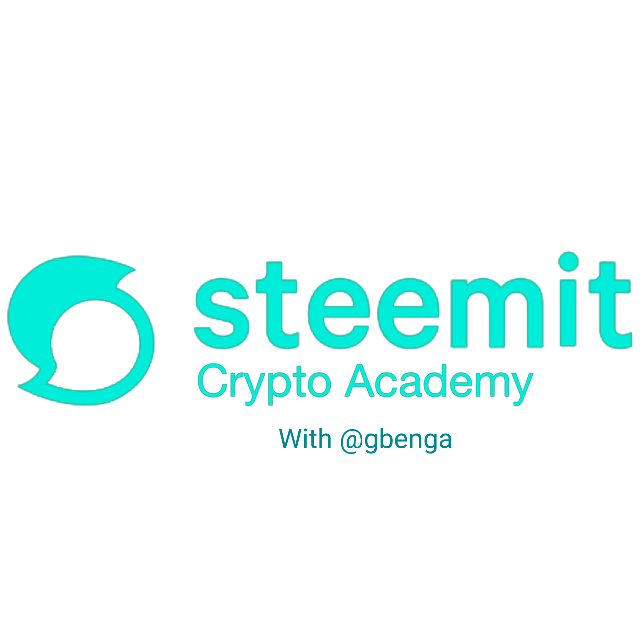 Course Outline
Introduction

Introduction to Defi

History of Defi.
Decentralized Finance (Defi) vs Centralised Finance (Cefi)
DeFi Ecosystem

Yeild farming and Defi

Yeild Farming Protocols/Platform

Identifying A Legit Defi Protocol/Project

Conclusion

Introduction
Learning is a continuous process and with Steemit crypto academy, learning about the blockchain and cryptocurrency is never-ending. Welcome to the seventh (7th) class of the Steemit Crypto Academy and I remain your distinguished crypto academy professor for the class, @gbenga.
Decentralize Finance (Defi) is relatively new in the world of finance, but its acceptance over the period of time from when it was introduced has been very impressive. In this course, I will explain be explaining what you need to know about the world of Defi.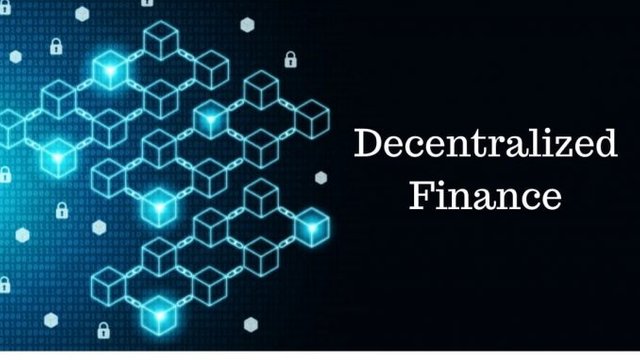 Introduction to Defi
You must have heard of Defi, from a friend, colleague, family member, online search, or from Youtube videos and you might have been interested in knowing what Defi means. Decentralized Finance (Defi) refers to the use of decentralized networks such as open-source applications, and protocols built on Smart Contracts of blockchains to create a decentralized financial service or product which is often transparent and built on a permissionless blockchain.
A lot of people including myself believe that Defi will be replacing the traditional financial system which requires intermediaries. Talking about the traditional financial system, I was at a commercial bank on Friday (19th of March 2021). The aim of going to the bank was to withdraw funds and I got to the bank at 11:17 AM. When I got to the bank, I had to do KYC again, and while trying to do all this KYC and BVN verification requirement, I realized I had spent 4 hours in the bank. I finally left the bank at 4:00 PM and I was exhausted after walking around at the bank. I thought about the entire stress and I knew our banking system needs to adopt decentralization. Imagine a world where our finance can be completely transparent, fair, efficient, and controlled by no central entity. A world where all you need to do is use a blockchain financial product to attend to your financial activities.
History of Defi
It is no lie that Bitcoin is synonymous with Defi following that it was the first decentralized financial method of decentralized payment that didn't require a middle man to perform transactions but before Bitcoin, the idea of Defi existed even though it wasn't a reality at that time. The idea of Defi is dated as far back as 1995 by Nick Szabo 1.
The basic idea of smart contracts is that many types of contractual clauses (such as liens, sureties, delimitation of property rights, etc.) can be incorporated into the hardware and software with which we deal. In such a way that the breach of contract is expensive (if desired, sometimes prohibitive) for the offender. - Nick Szabo

[Smart Contracts: Building Blocks for Digital Markets - 1996]
Although Bitcoin would be regarded as the first Defi coin, it wasn't until Ethereum came in 2014 with Smart Contract, that it became a reality. In 2018, several projects started to get involved in Defi making it popular.
Decentralized Finance (Defi) vs Centralised Finance (Cefi)
When we talk about Cefi, we talk about our regular financial system. The traditional bank, insurance firm, and stock exchange market are examples of Centralised finance, in fact, a lot of exchanges in the cryptocurrency space such as Binance Poloniex, Huobi and so on are an example of centralized finance. With Cefi, every transaction done is handled by a middleman.
Currently, in cryptocurrency, Cefi still has a lot of prominences compared to Defi as most of the exchange companies are centralized, so many projects are centralized, and so on. Centralized finance follow government regulations so as to stay functional and be able to perform their activities 2
| Centralized Finance | Decentralized Finance |
| --- | --- |
| Personal Information (KYC) required | No KYC required |
| Centralized mode of Governance | Decentralized mode of Governance |
| Existing for long but lack full trust | Trustless |
DeFi Ecosystem
Just like the centralized Finance system has an ecosystem of different projects from different sectors, so does Decentralized Finance (Defi) has its ecosystem making it easy for anyone to access Decentralized form of financial services. The Defi Ecosystem and platforms in the ecosystem include;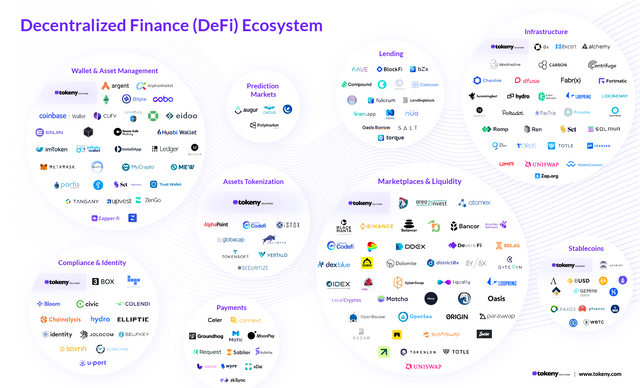 Wallet and Asset Management: Tokeny Solutions, Bitpie Wallet, Cobo Wallet, Enjin, Coinbase Wallet, etc.

Lending: AAVE, BlockFi, Compound, Celsius, NEXO, SALT, e.t.c

Decentralized Exchange and Marketplace: Binance Dex, Poloni Dex, Uniswap, Curve, etc.

Payment: Moon pay, Matic Network, Request, Connext

Tokenization: Securitize, Tokensoft, Vertalo, CodeFi, etc.

Identity: Civic, Blockpass, Bloom, etc.

Stable coin: USD Coin, DAI, Gemini Dollar, Binance USD, etc.
Yeild farming and Defi
Defi brought about so much innovative creativity in the cryptocurrency world and one of them is Yield farming/Yield Agriculture. With this, investors can earn more crypto with their crypto invested or used to farm. With yield farming, the major goal is to lock up a token so as to provide liquidity in the liquidity pool. We could trace yield farming to 2017 by Maker DAO and it has since been making waves 3.
Yield farming is similar to staking on the automated market maker (AMM) but with yield farming, the liquidity providers deposit funds into a liquidity pool which is used to supply funds to borrowers, and for exchanges.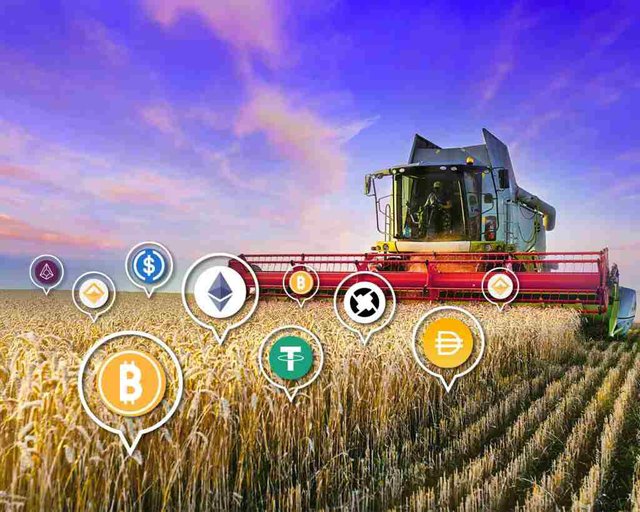 Yield Farming Protocols/Platform
Since Defi became a prominent sector in the world of cryptocurrency, investors have started to invest in Yield farming using several protocols or platforms in the different ecosystems of Defi. These projects include;
Maker DAO, Compound, AAVE, Balancer, Uniswap, Curve, Synthetix (SNX), and many more 4.
Identifying A Legit Defi Protocol/Project
A lot of people have fallen prey to scams in the disguise of being legit and since Defi has gain prominence, you should be certain that there will be people who would want to do away with investors' money. So, how do you identify a legit Defi project from a Scam Defi project?
Goal of the Project
You do not invest in anything that promises a return on investment because you want to invest, you take your time to look at what the project is bringing to the table and although, most crypto projects follow the same trend for a while before changing, so if you cannot identify a legit Defi from a Scam Defi this way, then you can check out the other options.
Smart contract Audits
Auditing is a way of making sure that contracts are safe and can be trusted at any time. Personally, before investing in any Defi, I do my best to check if it has been audited because it gives me more confidence in the project compared to when it is not audited. Most scam projects will not care to audit their contract as they do not care about it.
Anonymous Founders
The only widely known anonymous founder in the world of cryptocurrency is Satoshi Nakamoto. If a project doesn't have a founder, then there is a possibility that it is a scam project and one should be very careful about it.
Project Access to Funds
SInce Yield farming works with Defi, and investors are to lock funds, then it needs to be checked properly if the founders do not have a way of manipulating the liquidity and taking away funds from the pool. If you notice any of such, then you should not invest in such a project.

Conclusion
Decentralized finance is shaping the way we handle finance preventing censorship, discrimination, and political influence. Being able to utilize yield farming to earn a return on investment is another interesting part of Defi but since Defi is new, a lot of people would fall, victims to scams, so it is important to Do Your Own Research (DYOR) before investing your money.
Task
Write on a Decentralized Finance Ecosystem as well as a Project/Protocol in the Ecosystem.

The Rules
Everyone is eligible to participate in this task.
The Post should be a minimum of 300 words and should be submitted in the crypto-academy community for visibility.
You should include the exclusive tag #gbenga-week7, #cryptoacademy, and a tag of your country (for example #nigeria).
Post should be your original content. Show references for images used when writing your post.
Task runs until Sunday, March 28th, 2021

Image Credit