Application For Season 3 Steemit Engagement Challenge || Urdu Community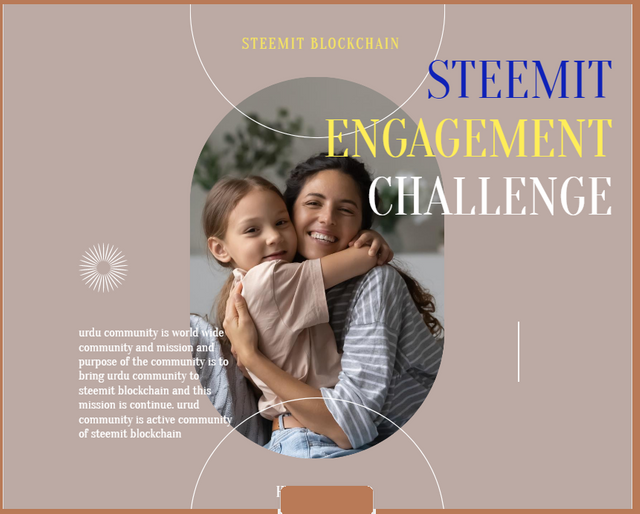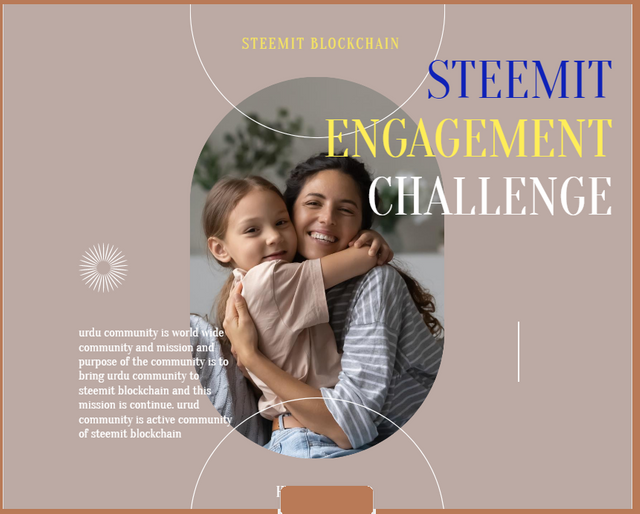 ---
---
---
Respected steemit team !!@steemitblog,
Aslam-mu-Alakum!
First of all, a lot of love and affection to all the steemit community and steemit team. The Urdu community team got tremendous support in Season 2, we are proud to be part of the Steamt social media blockchain, the Urdu community is going to re-apply for Season 3, in Season 2, we did a great job, Our whole team was great. Very active and we graded all posts according to merit and time. The Urdu community received tremendous support from the entire steemit community and the number of participants in each competition was very high, so we are very hopeful that if the Urdu community gets another chance season 3 , we will do our best in season 3 again .
I will share the details about the Urdu Community
in this Steemit Engagement Challenge application today and we very much hope that this program will create a new spirit in the communities.
And I wish all the Communities success on the steemit blockchain and the Urdu Community
also plays and is playing an important role in this matter.
The Steemit Engagement Challenge program is an excellent program and should not be underestimated as it will go a long way in developing and promoting connection with communities members. I will now provide information about the Urdu Community
in this application which will provide information about the future plans and current programs of this community.
---
A brief history and Community Purpose
---
Urdu community is participating very vital role in creating quality content and encouraging Urdu speakers all over the world, Urdu community is taking participating to make the steemit one of the quality content creator places. Urdu is a language spoken and understood all over the world. And Urdu-speaking communities live in Europe, the US, in all over the world, including India and Pakistan. Urdu community culture is very rich and has a distinct identity.
The culture, traditions, and lifestyle of the Urdu community people are very beautiful. The purpose of this community is to bring together the Urdu community and those who understand and encourage Urdu speakers on the steemit.
Urdu-speaking people can beautify the Urdu community with poetry, novels, dramas, stores and many other great writings. About 30 different posts are being written on a daily basis in this community. These posts include cooking techniques, diary, tourism and various topics, about which users are writing posts in Urdu community.
Because the Urdu speakers were very worried that they could not understand or read English or any other language and no one was giving importance to Urdu and now Urdu community provide support to all languages but also Urdu community.
we are happy now that the Urdu community got a separate identity on steemit blockchain, and the steemit team has given booming tire2 support to the member of this community, all community team is great thanks to all steemit team for this great support and this community working very much hard to promote steemit to every corner of Punjab and getting success.
And now we have great hope that urdu community will get support Steemit Engagement Challenge to the Urdu community to encourage the members It came out of the trouble that they are not getting despite writing the best post. There is a beautiful addition to the Urdu community steemit.
The purpose of this community is to support positive and healthy and quality content in Urdu community on the steemit blockchain in every way.
The purpose of this community is to organize different types of challenges through different contests for every language speaker, and writer,. It can also be a challenge to the quality of content in Urdu and other languages. And it can be a great diary challenge, landscape, photography, weekly contest, poetry, drama, novel, news, the culture of the Urdu community.
The quality of content of every steemians is a challenge. The goal of the Urdu Community
is to create a quality community. And the formation of a quality and standard community. The goal of this community is to support all kinds of quality of content.
Because every person has different skills and turning these skills into quality of content is also a challenge of this community. Since the formation of this community, his team has given importance to the quality of content and has supported it.
It is also the mission of this community to make people involved in education part of the Urdu Community, no matter what sector they are associated with. And it is also the slogan of this community that steemit for all.
---
---
list of all Founders, Administrators and Moderators including their #club status
---
---
The team of Urdu Community is very efficient and also active. And this team has different tasks. this team has great vision to promote steemit urdu community and we are working together
Keeping the most important task user active and verifying the new member of the community is also the goal of the steem Urdu community.
Team contact detail
---
---
In addition, Below city representatives are teaching users in their area how to write a post and can tell basic guides face to face. The following users are working hard as a group leader in the Urdu Community. they are also being given the responsibility of city representative of their village.
---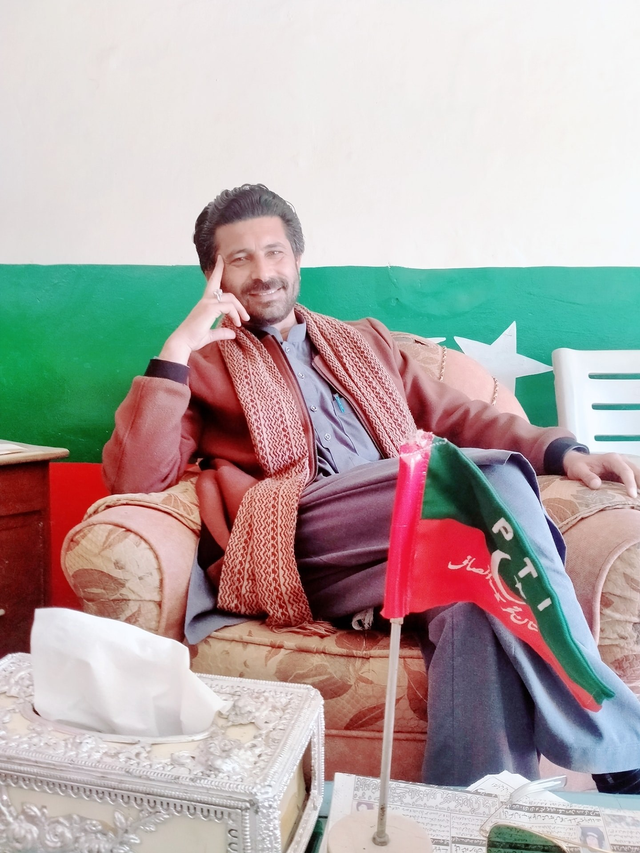 @tariqkhanpti: Representative Sargodha Division Punjab
Tariq Majeed Khan is a famous political and social figure. And the representative representation of such personalities will make the public aware of this media. After consultation with Tariq Majeed Khan, he has been given representation in Sargodha Division.
---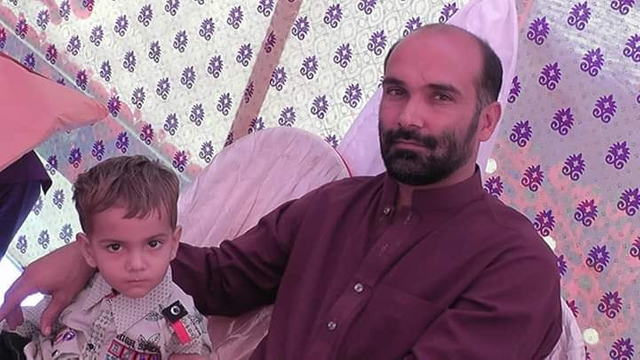 @jessica566 : City Representative District Mianwali. He is a businessman and working also as a moderator of the team, Jessica is doing very great work and increasing his sp, but now he is an active member moderator. we all team thank Jessica for being part of our Urdu community.
---
@janemorane: A genuine Moderator of the Urdu Community she keeps on arranging contests to keep the members of the community active and engaged in all possible ways. Moreover, these contests are open to the entire steemit family making it a global community, not a specific one.
---
who holds the keys ?
At this time, all the keys of the Urdu Community curation account are safe with founder @yousafharoonkhan. And all keys are safe offline, printed, and handwritten. The two moderators of the community @jessica566 and @janmeorane for posting and maintenance of the official account and for labeling the users in the community.
---
community curation account, how it is being built up
Urdu community curator account is growing very much fast, we added 2k steem sp in previous season 2 with great support of member delegations .
@urdu-community is the community curation account and community link is urdu community
---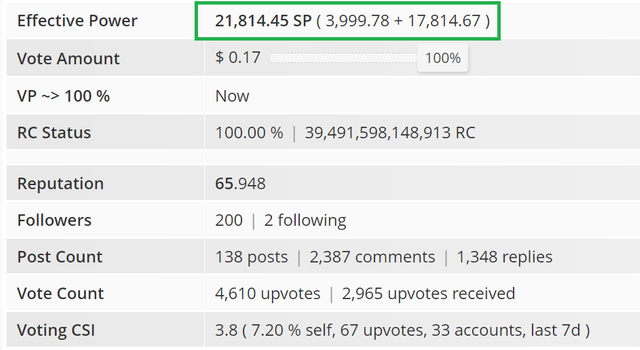 ---
urdu community previous the total steem power of @urdu-community was +18,217.22 SP ( 2,567.84 + 15,649.38 )
at present is 21,814.44 SP ( 3,999.78 + 17,814.66 ) and 115.446 STEEM steem in liquid . And all members of the community and admins , group leaders have the same goal of increasing the Steem power of the community every month so that the community is able to increase the appreciation reward.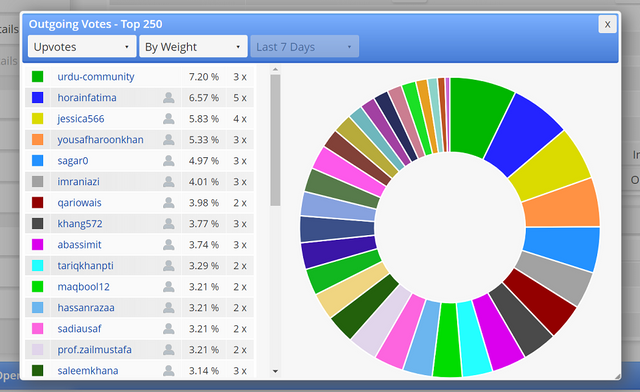 ---
how it is being SP built up ?
I am proud to say that we had whats apps and connections with users in their respective areas and all the verified members pledged that we would increase the community's steem power through the community fund but this time every user is taking participate in #club5050 so community is postponed But delegation to urdu community account is continue. so members is taking participate in #club5050 and also in #club100 regularly to increase its power.
this all sp is collected through community delegation, and if we get support we will be add more more sp .The community fund is the most unique program that will just start again in next month in the URDU community. In addition, the steem power of the community account will be increased through the Delegations program.
Delegation detail
---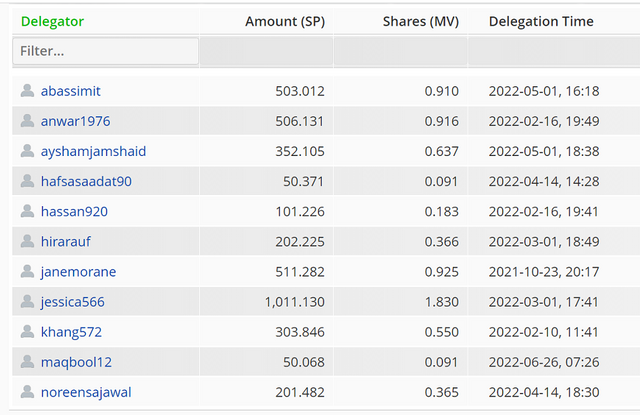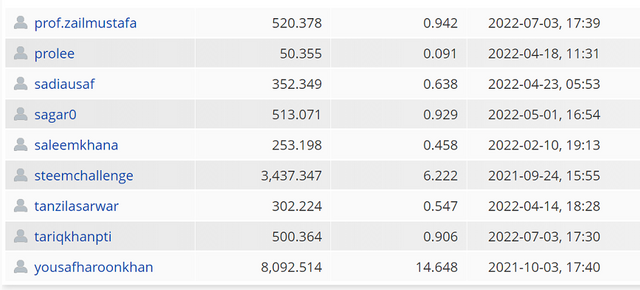 ---
We promise that through the community monthly support program, our only and only goal is to increase the community's sp.
And the team will announce the best pick, contest from the community account and the reward for these posts will also be increased in Sp.
---
The strength of any community is its community and then there are the best and active members. We all try to read the post on a daily basis as much as possible as a team and community member and all the members write each other's post and words of appreciation.
As an admin, I try to use my voting power as much as possible. It will be mandatory for each member to read the post of the other member and at least three to five posts per day will be required for each member to comment. we made plan if any admin or mod not play good role , his name will skip from team.
---
Last three days commenting activity
---
urdu community member are active in this regards and team is very much active to check , and also guiding member if they made any error, so our this mission is continue and our mission is to bring reward for only active good author who are taking participate at least club5050 and above , but our mission is to check every member activity if they are playing or vote farming then should be take action . hope our this activity will be increase in future ,
Now The Urdu Community Team has decided that there must be at least ten comments on each author's post and the Urdu Community Team is very happy to see that we are succeeding in this goal. If a member does not read or comment on a member's post, his / her post will not be selected for reward. Urdu Community is focusing on the fact that if a user writes a post in a day, he should read the post of another member and then comment. Have been And hopefully the Urdu community will definitely achieve all the goals in the days to come.
---
How Urdu Community Is Helping It's Members To Make Quality Posts
Urdu Community has created WhatsApp group for this purpose and at present Urdu Community has a large number of new members. Each team member has been given the responsibility to do his best to write the best post and make the member aware of its importance and as an admin I see that day by day new members are realizing the importance of quality of post. ۔ My team and I are focusing on informing the member about the use of the correct tag and on all the topics that the curators team is curate. The team tries to use the correct tittle, at the moment Urdu speaking people of all languages ​​are posting in the community and thus every effort is made by the team to get all the members to write the post by choosing the correct tag, title and topic so that quality of post could be increase.
we did following steps for this purpose
whatapp group
connection through call
what are basic point to increase post quality that we are guiding as team
correct topic selection for curation
correct using of tag
length of text or words
original content
original photography
and What will not be tolerated/ Supported in posting
Plagiarized content.
Vote buying. (Bid-Bots or any vote-buying services are not allowed.)
Duplicate content.
Text & Images without any source.
Guiding posts by moderators:
Speed up your Creativity and Use Correct tags to Get Support from '' THE PERFECT SEVEN'' Arts Curators
Important Instruction According to ''THE DIARY GAME "
Plagiarized Posts will not be tolerated | Cleaning the Community from plagiarists |Urdu-Community
How to check Eligibility criteria | The new eligibility criteria for #club5050 - @janemorane
Team is active against bad character always
Report cc to all As country representative Big achievements against hacker/multi transactions group..urdu community is in action against hacker to protect members

---
---
Why URDU Community Should Be Selected For May Engagement Challenge
Urdu community is a community that has currently above 21k Steem powerincluding delegation. Urdu community increase above 2k steem power during the season 2,This is proof that all the members of the Urdu community are adding their sp in every possible way. Currently, the Urdu community is trying to buy more steem from exchange to increase sp . But every member is participating in # Club5050 and some #club100 from what they earn from this support.
Apart from this, the team of Urdu community and founder admin @yousafharoonkhan also started steemit charity program through which financial assistance is given to poor people.
The team of Urdu Community has traveled to different areas to promote steemit in every possible way. The Urdu community team is spending money on printing and making various pamphlets and banners to promote steemit.
If Urdu Community is selected in this program, then Urdu Community will be able to add more steem power to its account and also to its member's SP. Urdu Community will be able to add more SP.
The Urdu community will expand the steemit charity program. At the moment, Urdu Community is only supporting members with a booming program who are at least a member of # club5050.
urdu community want support from steemit team for its user , because of this support and selection,
urdu community can increase confidence of user
we want support becasue we want to start more contest challenge for steemit blcokchain.
our mission is following after gaining support from steemit team
to extend the charity programe widely throught funding for chariting
to extend steemit promotion plan to other areas
increase the confidence of user to increase the traffice to community
to start seo program
it is true with out support from steemit , it is little hard to gain confidence from society but we are happy , urdu community always get great support steemit team, and hope again we will get support from steemit team.
why we should be given a chance
there is no any complaint about community becasue we are giving support to every acitve and delegated member that we think is best for steemit blockchain
urdu community represent all over the world urdu speaker and writer that give more confidence to urdu community people all over the world .
urdu community increased 2k over its steem power in season 2,just with support of booming that is proof , that urdu community has great mission
urdu community is taking strong action against bad character or vote former or cheater
we have no big team, but we have big vission that always give uniquest of activity
steemit charity programe is proof that admin and founder of community has great feeling with steemit and spending 15% earing for poor and needy people with the name steemit
urdu community always gave importance to steemit promotion campaign that are still continue
lattest great work from community team with out support
#Club100 RS.14,000 distributed || steemit charity March April,2022 || it is time to help needy people || Urdu Community charity fund going to start

My Steemit promotion campaign and One day with secondary wing students || Urdu community effort to promote steemit every conrer of the pakistan

Finally, I'm happy to point out that the Urdu community is a community of active members,Growing community, has great vision for future for its members and object to power up and each member checks and comments on each other's posts in this community on a daily basis.
Each member of the community reads another member's post and comments. The Urdu community on the steemit blockchain is also an active community and the team is in touch with each member on a daily basis and the new member is also being guided.
We have great hope that our community will gain support for this community in list of 6 communties so that the members of this community can be encouraged.
we are zero without steemit team. our power, support, and motivation all is connected with steemit team, our love , great wishes and love to steemit team.
---
---
Join Discord Group Urdu-Community
Join Whatapps Group :Urdu Community
Join our Facebook Group Facebook Urdu community

---

Subscribe URDU COMMUNITY
---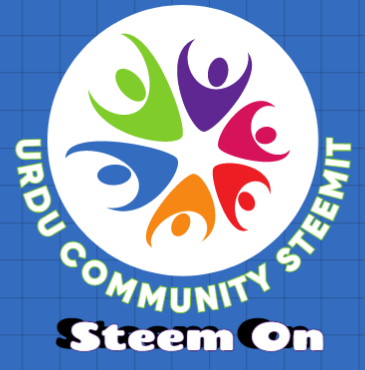 Subscribe URDU COMMUNITY
Our mission to promote Steemit in Urdu Community to all over the world
Stay together
Join the Urdu Community with more confidence.
Steem On
---
Thank you very much
Regards
Urdu Community & all team
---
We LOVE STEEM POWERUP #CLUB5050 TO CLUB100