Announcing Contest Week-01 || Present your City through 3 Photographs || 15 Steem Prize Pool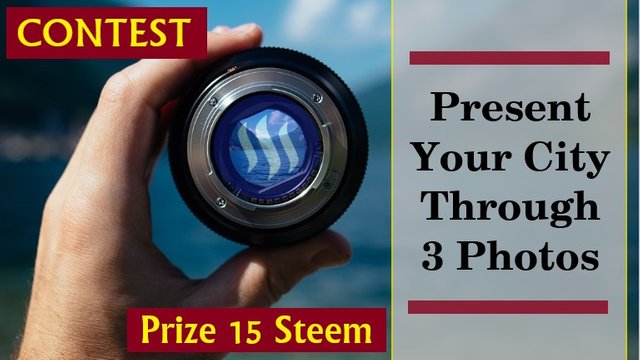 I am Md. Hafiz Ullah from Bangladesh, for the first time I had the opportunity to organize a contest, so first of all I would like to thank Brother @yousafharoonkhan. I hope @jlufer and @janemorane will help me to continue this competition.
With the advent of smartphones we are all now proficient in photography, the beautiful scenery around us we try to capture through mobile phones. So my first contest is with photography, present your city beautifully through three photos.
In this case, the more beautifully and interestingly you are able to present your photographs, the greater your chances of winning the competition. So I invite everyone, present your city through photography and win Steem.
Follow the Easy Rules:
• Your post must be original, Avoid Plagiarism.
• Write minimum of 100 words about photography.
• Resteem this post for more visibility.
• Invite 3 of your friends to the contest.
• Leave the link to your entry in the comments of this post.
• Use the tags #steemchallenge #mycity and #steemexclusive.
• Use the Title: Present your City through 3 Photographs || Week-01 ||
• Contest Closing Date May 13, 2021 Bangladesh/Pakistan Time Zone.
Prize Pool
1st Place - 5 Steem
2nd place - 4 Steem
3rd Place - 3 Steem
4th Place - 2 Steem
5th Place - 1 Steem
So make proper use of your smartphone, capture beautiful views of your city and share with us.
Image by Free-Photos from Pixabay
Thanks all.
@hafizullah