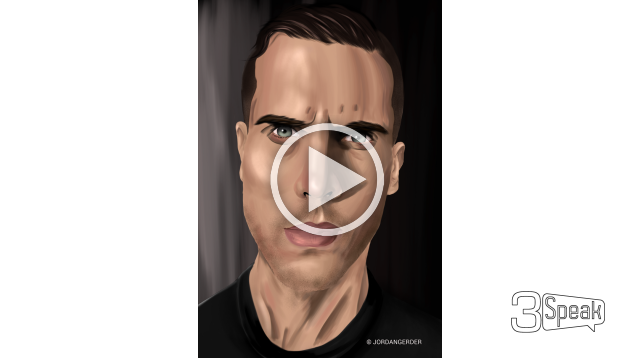 ---
THIS IS NOT FINANCIAL ADVICE; THIS IS MY JOURNEY. YOU ARE RESPONSIBLE FOR YOUR MONEY.
Watch at 1.5x speed for better viewing pleasure!
I also talk about some ideas that may help Steem, and how Steem can benefit from a lot of non-Steem viewers.
THESE ARE JUST CLIFF NOTES TO THE VIDEO:
Scrappy entrepreneurs can make the fruit of Steems inflation.
I don't usually explain my moves, but this is like a family and if someone can benefit, cool.
A symptom of being hungry, you don't complain about being hungry you go get food. no luxury to wait and worry action, always. working since elementary catching turtles ETC., using that to buy chocolate milk, selling either before class or stick them in snow. got robbed of chocolate milk once, got more turtles, came back.
rock bottom u either break or momentum from the bounce carries you
rock bottom comes in stairs if you're doing it right
the people I disagree with I have the utmost respect for, that's a good thing
love being wrong, means you get to learn/grow, plus it makes it stronger
inflation is to bootstrap a community, bring in eyeballs that u then can make a business off, without users, you don't have a business. Author rewards bring attention, attention brings advertising.
"I don't buy houses because I lose money to taxes I don't rent it." – " I don't hold Steem Power because I don't want to lose money by not curating." – Both can be solved with second party solutions, IE I own real estate, a company takes care of everything for me, I get a deposit every month without lifting a finger. Steem Power can be delegated to a third party, you get Steem Power deposited into your account every month without lifting a finger. The same mindset, investors LOVE investments with utility, even if they don't want to do the utility themselves.
Tommy gets a ton of views, we throw an ad on it, ads pay in Steem. Tommy gets remonetized now (not relying on steem upvotes) the users get paid, which means more users watch ads and more users tell a friend how they got paid watching Tommy. Users comment on tummy's site, proxy those to steem, show little $ next to comments, users get curious, research steem, new exposure.
So the 5k view video example, we have ads on it, the people who bought that adspace paid in Steem. The ad buyer sure loves those 5k views, and may buy more in the future. They will buy more Steem, Tommy gets paid, viewers of the ads get paid (if they are on steem ONLY) – thus creates more bullishness to get a Steem account to earn from views. Just another small example of how to use views to promote the Steem price.
Communities + SMTs + Users with large followings = Massive bullishness for Steem.
Example: Tommy gets millions of views, advertisers want to put ads in Tommy's community, they need to buy Tommy token and burn it to boost inside Tommys community. All of this requires RC's. Tommy wants to make a ton of money (who doesn't) so he will educate users on getting either light accounts that are proxied to Steem or full-blown Steem accounts, so they can earn from watching ads, which makes everyone money. Everyone becomes a mini DAO'ISH in a way, where they have a positive feedback loop for a sustainable business model.
I am scrappy dude, grew up in the ghetto, went without much, made a lot though from being scrappy. Steem gives someone like me the ability to be very scrappy. I can onboard in a plethora of ways. I've onboarding a lot of people thus far utilizing steems inflation. The price doesn't reflect it, yet, but the more we push, the more support we can get to help in similar efforts, the quicker we can turn things around.
Thumbnail: https://steemit.com/spanish/@jordangerder/retrato-portraittheycallmedanibispaintx-dmbhcjrgkb
---
▶️ 3Speak