---
With all the chaos going on around us right now it is easy to think how the world has lost control but when we ask for the good old days back what exactly are we really asking?
---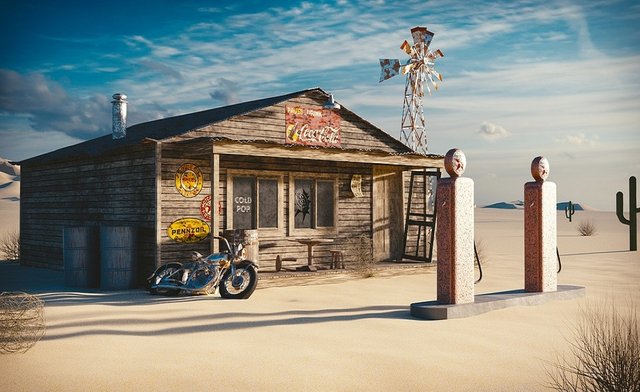 I decided to dig a bit and take a look back to try to find these elusive good old days and see what all the fuss is about. So, take a trip with me down world history memory lane!
---
The 90's were pretty great, right? The best cartoons, Radical toys, flannel shirts. Surely, these are the good old days.
---
The Los Angeles riots in 1992 left 53 dead and caused 5,500 property fires.

The Oklahoma City bombing took place in 1995 and left 168 people dead.

Ahmed Ressam was detained trying to cross over the border from Canada into the United States and it was confirmed he was planning to bomb the Los Angeles Airport.
Well, there is actually a ton of terrorist events that took place in the 90's so let's just narrow this down to which wars were active....Surely, that will expedite this....wait....
First Congo War (1996-1997), Second Congo War (1998 - 2003), The Gulf War (1990-2003), The First Chechen War (1994–1996), The Kargil War (1999), The Kosovo War (1998–1999), The Yugoslav Wars (1991–1995), The Rwandan Genocide (1994),
---
Were we talking about the 1980s then? Great music, huge hair, and outrageous outfits what is not to love?
---
In 1983 during the Lebanese Civil War two truck bombs struck buildings housing United States and French forces. The organization Islamic Jihad took responsibility for this bombing which killed 299 servicemen and is known as Beirut barracks bombing.

In 1988 Pan Am flight was blown up while flying over Lockerbie, Scotland. The bombing killed 243 passengers and 16 crew members as well as 11 people on the ground. It is the largest terrorist attack to take place on UK soil to date.
Oh and...the 1980's is when AIDS outbreaks officially became an epidemic starting in 1981.
Well, there is actually a ton of terrorist events that took place in the 80's so let's just narrow this down to which wars were active....Surely, that will expedite this....wait....
The Cold War (1945–1991), Soviet–Afghan War (1979–1989), Invasion of Grenada (1983) – a 1983, Salvadoran Civil War (1980–1992), Arab–Israeli conflict (early 20th century – present), 1982 Lebanon War, Iran–Iraq War (1980 - 1988), Nagorno-Karabakh War(1988- 1994)
---
Hm..maybe the good old days are hiding in the 1970's with the sexual revolution and musical explosion.
---
Let's not forget about the The Watergate Scandal though which remains one of the biggest presidential scandals in U.S. history.
Crime in the U.S. also skyrocketed in the 70's and more homicides took place than currently.
The economic performance of the U.S. in the 1970's was also the worst it had been since the great depression.
Oh and the Vietnam war continued until 1975....
and, you'll just trust me that there were a buncha other wars happening too, right?
---
Okay, breaking down each decade is proving difficult to do in a single blog so let's just talk about some "highlights" from the last century.
---
I think by now you get my point that there were really no "good old times". If we go back further things just get worse. We get to a time when in the U.S. husbands could send their wives to a mental institution just because they wanted a new wife. We get to a time when we owned black people as slaves. We get to the holocaust. We see the great depression. The Salem witch trials.
If we keep traveling back we get to a time where the average life expectancy was under 30 and where many women died during childbirth. A time where there were none of the vaccines people now complain about and thus polio was an epidemic. Yeah, if we go back far enough we get to a time where religion ruled and science was ignored and people were violently persecuted for having ideas. We get to a time where public torture and death was a sport.
---
I actually really wanted to get to earlier times and go more into depth on each decade so I am considering doing a more in depth look at each decade with the good and the bad.
---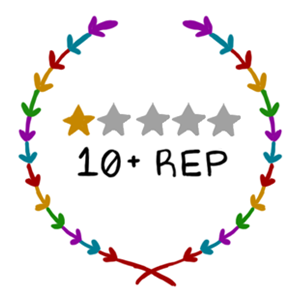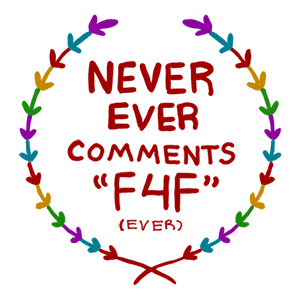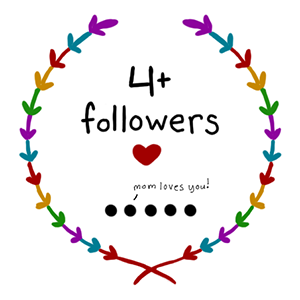 Get these badges I made here.