Check out this Bobcat on someone's roof not far from our place. The owner's got up in the morning and found this guy sitting on their roof. lol. We've seen Bobcats and a Mountain Lion here but they didn't get on the roof. This is a big one!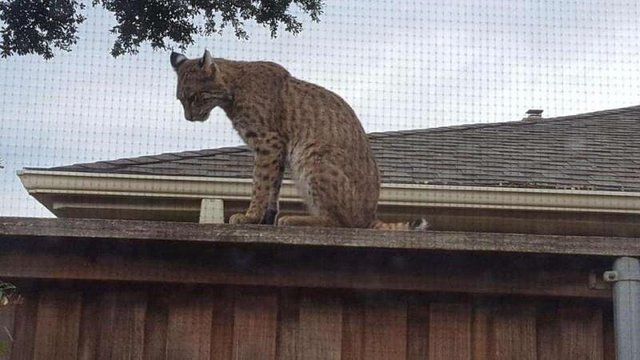 source
Howdy folks and greetings from the Great Plains of North Texas!
We're in a series about one of the best Texas Rangers to ever wear the badge, the great Frank Hamer, who was brought out of retirement to take down Bonnie and Clyde.
(And who temporarily went out of his mind in his choice of a wife)
Recap
In the last post Frank's girlfriend, Gladys, turned into a cold blooded killer and tried to kill her ex by shooting him. Well, she DID shoot him but didn't shoot him well enough to kill him, her brother Sid did that.
So they were arrested and charged with murder.
Today's story
You can imagine how furious the father(Dave Sims) of the shooting victim, Ed Sims, was. He wanted Glady's father dead. But he was guarded by Harrison, Frank's brother, so then he wanted both Harrison and the father, Billy, dead.
He first hired a couple of hired guns to do the job for $4,000(which would be the equivalent of $80,000 today)but they got arrested and sentenced to prison for another murder. Then he turned to Gee McMeans, his son-in-law.
Gee was the real danger
I talked about Gee in another post. He was a tough, ex Texas Ranger with a hot temper and bad reputation for killing people. He's one of those that never should have been a Ranger. He was a nasty piece of work.
Frank was out on the range huntin cattle rustlers when someone found him and told him that his brother Harrison was in real danger. Well, Frank knew about ol McUgly and what he was capable of so he made his way back to the Johnson ranch straight away.
Frank flat out had no fear
He brought another cattle inspector with him to the ranch. Then Frank boldly went to the Sims ranch and confronted them, Ed Sim's father and McUgly.
In Frank's own words, "I informed the bunch, that if anyone murdered my brother that they would pay dearly for it and immediately thereafter the hatred of the entire bunch was directed toward me. McMeans boasted the fact that he would kill me on sight."
Frank also took a leave of absence from his dream job with the cattle association and became Billy Johnson's full time body guard. Of course he was mighty attracted to Gladys and she saw him as their hero and savior.
Gladys's trial
Texas justice at the time. The judge dismissed the case against her because she hadn't fired the fatal shots(even though she tried to kill an unarmed man) and because she was a mother of two small girls.
A Texas jury at the time never would have convicted her anyway, they were very lenient with wives who shot their husbands. It's true!
Sid's trial
Sid was Gladys's brother and the one who fired the fatal shot that killed Ed Sims.
Texas justice at the time. The jury found him not guilty.(even though he gunned down an unarmed, wounded man) They felt he was justified to "protect" his sister and defend her honor after Ed had insulted and cursed her when he screamed "God damn you!"
The Scurry County Courthouse where the trials were held. Naturally the Sim's bunch was furious at each outcome and swore vengence.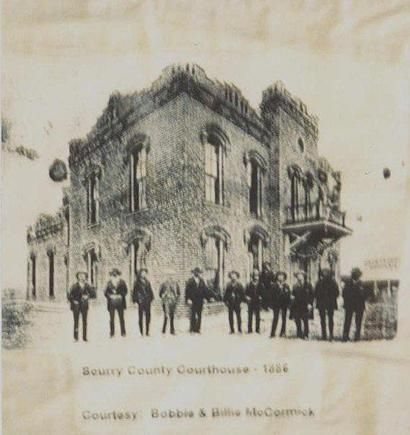 source
At both trials the feuding clans showed up of course. Law enforcement had scores of extra men and called in the Texas Rangers to prevent a war from breaking out.
But since the Sims family couldn't get justice in court, that's why they decided to do it themselves with McUgly as their hired gun.

McUgly goes after Frank in the next post.
Thanks for reading folks, God bless you all!
-jonboy
Texas
PS- I found a couple more interesting vending machines. The first one has me baffled though. It has designer handbags: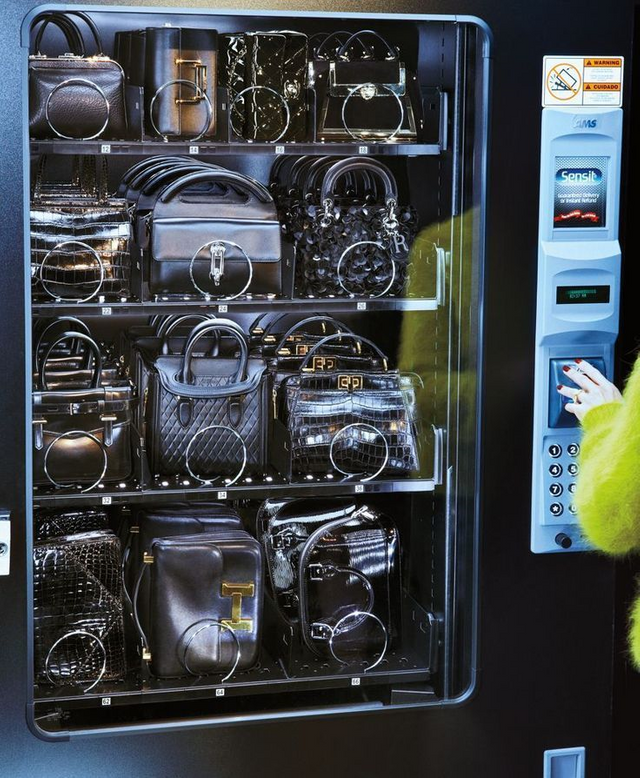 source
Now ladies, wouldn't you want to handle a bag and check it out closely to feel the quality, size and fit before you bought it? And being from a vending machine, aren't the odds of it being a fake knock off from China fairly high?
But look at this one, finally a wine vending machine! I have no idea where this one is located but I thought it was just wishful thinking that they even existed! I wonder if you have to provide an ID for age qualification?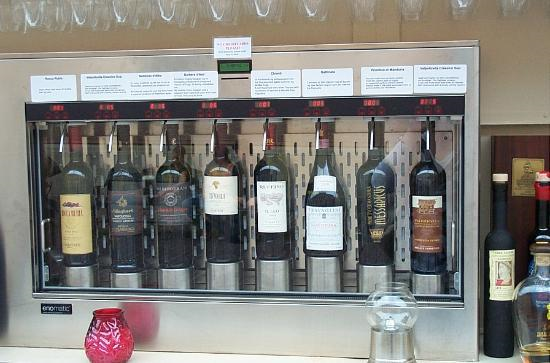 source