HF20 - Celebrate The Upgrade What's to Come....
Some of the conversations I have had with fellow steemians on my blog have left me thinking a lot about how much this experience is similar to life in general. There are people with who you resonate with, that you agree so much that it's easy for you to become friendly. But, of course opposing opinions are never far, and learning to deal with them is part of the game.
The more I think about this however, I come to the conclusion that this community is going to alright after all. Regardless of difficulties, disagreements or technological challenges, there is almost no indications that there is a loss of momentum and interest from the key people on the platform.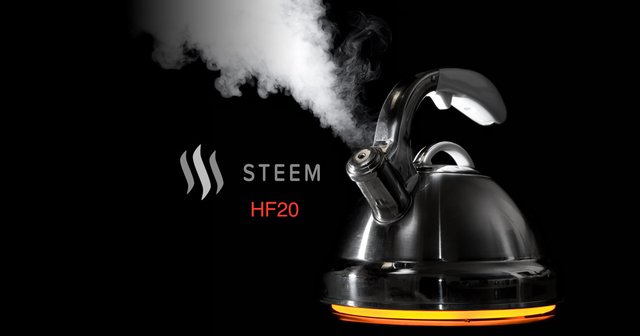 img src
I also think about the fact that even with some basic disagreements in the way, but more importantly with some common ground, the sky can be the limit for what this blockchain one day might become.
I was talking to a friend today and he explained to me in detail what the current upgrade is all about. You might know the website was practically inaccessible for a long time and the upgrade, called Hard Fork 20, is a necessary step towards the final goal for the STEEM blockchain; Smart Media Tokens.
Difficulties aside, software issues and all, I'm happy to see things moving along and witnesses cooperating on this launch. It lets me know as I said before, that things will come to pass, and that once again being patient is the one thing that is going to pay off in the end.
I clearly remember having to wait weeks for my account to be approved and thinking to myself that made absolutely no sense. So to me, this change, velocity, is not just a good thing, convenient, it's absolutely necessary for anything to scale on STEEM, and that is what we all want after all.
At any rate, I just wanted to write a short post on HF20, the first of many I'm sure, to celebrate the upgrade, and celebrate what's to come.
Very important:
I would really like it if those who read these posts would take their time to support, to upvote those who have taken their time to read, understand and leave meaninunful comments, in the same way that I do. From now on I will stop upvoting those who self vote on their comments, and I would suggest everyone to do the same.
Why? Because believe me: This is how you build a good network, with good people. Like this everyone can win recognition.
If you are new here reading my blog be sure to read the previous post because as I said earlier I am writing a number of them and to understand every context that I wish to teach for everyone it is important that you understand that they are interconnected step by step to build this journey of change of mentality and positivism.
If you read my last three posts you will see that I asked personally for people to learn to support each other, to vote on each others comments with the condition that the comments show effort, and it work incredibly. There are comments with 7,8,9,10 upvotes. That is the spirit of a positive network and I also participate of it when I see people put effort.
I didn't see this happen in my last post so I ask everyone to pay more attention to it and support each other and if you were one of the first to post a comment on the post go back the next day and vote on the good comments that other friends made and have spent their time with you. I would appreciate it if you had this attitude between you.
Don't forget to follow @chbartist and resteem these posts if you like them. The content and conversations could be valuable to someone else, even if you don't know that person.
Wishing you all the best