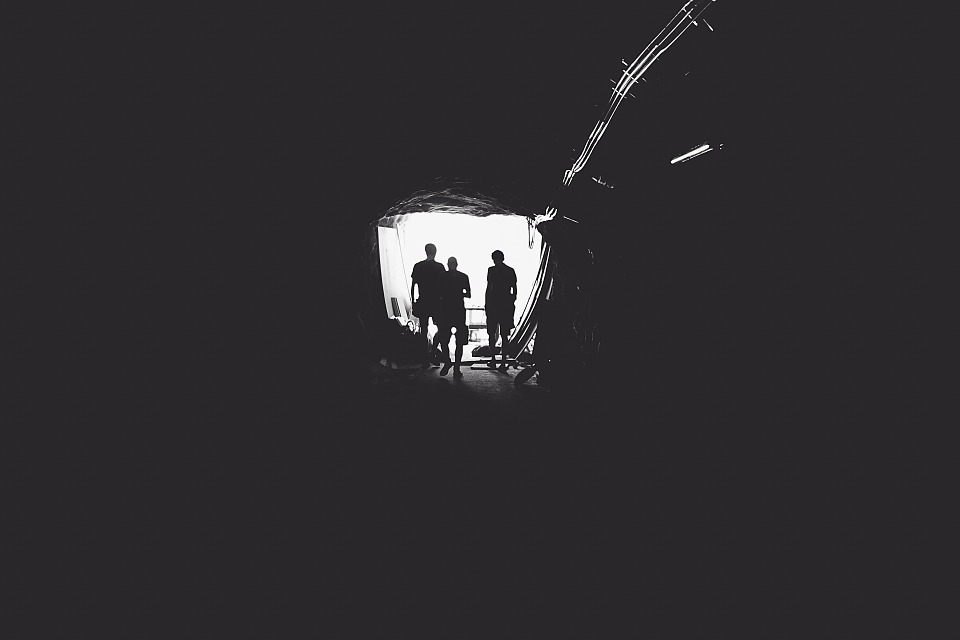 HF20 will come eventually and with it the need for a new way to onboard people into steemit. The standard faucet hasn't been a great solution as several have taken advantage of it. There may be some 40,000 accounts that existed simply to drain 6 steem each from the opening. In order to combat that in the short run wait times have been increased and onboarding people may take as long as two weeks and still costs steem. It's less than ideal.
A great solution
The Steemit team has come up with a plan to create tokens that can be used to create new accounts. They note in the blog in order to reach the heights of Reddit they will have to climb the mountain of new users that would come on board. To bring 100 million people they would currently need hundreds of millions of steem. Considering only two hundred and fifty million steem even exist the challenge is formidable. And so they thought up a token system and would use those tokens specifically as a way to add people to the platform.
We want to add a daily quota of discounted accounts. These accounts can be paid for with a combination of STEEM, bandwidth, and mining. Yes, mining. We believe that the ability to mine an account into creation was a fantastic feature of our hybrid proof of work system that was lost when we removed proof of work. Mining will use Litecoin's scrypt algorithm as it is battle tested. This will only be used for creating accounts through the discount system and not for block production.
The level of discount will be dynamic based on current demand to prevent all of the accounts from being created instantly. Witnesses will vote on the daily quota so that we can scale this system alongside our growth. This system will run in parallel to existing account creation.
That's great, but I have a concern
The approach they envision now to generate and distribute those tokens is through mining. That to me is a great travesty. While I myself mine and enjoy it quite a bit I'm not inclined to believe it is an approach that leads to equality and a healthy distribution of steem on the system. This is especially important on a platform already plagued by a terrible distribution.
My article on @freedom helped me reach this conclusion. If those that mine have the ability to make 6M steem and those that don't know can't mine then it creates an inherently dangerous situation for equality. Maybe some folks aren't concerned, or would share that it's a problem that Cryto has always had, but those people aren't working to grow 3,000 minnow accounts. My concern is for the everyday people of this platform. We need to appeal to Joe the Plumber and not just Linda the Linux admin. If you want to grow and you want to grow fairly then I don't like this aspect of the plan.
When I asked about it one answer was that's it's easy to just go through cli_wallet and mine. For a dev that might be easy, but for the moms and dads of facebook you're trying to bring over you might as well ask them to rewire their house. I have minnows that can't register with a Discord bot after 5 attempts and who couldn't figure out if they had successfully voted for my witness when I was below 50. While a handful of people may be able to figure mining on the platform the result will be a new avenue for distorted wealth creation will arise. Even worse there's the potential that Steemit may pick which groups will be able to use these tokens or make them non-transferable so that only those who mine may benefit perpetually excluding those that aren't born or trained to the technocracy.
An alternative: Stake weighted voting a la Witness Voting.
Stake weighted voting is one of the greatest ideas that's come along in governance. It's far better to allow the community to decide where the tokens should go than to allow the limited few with mining competence to bear all the benefit. The chain and the witnesses can tweak how many new tokens need to be created to have a healthy supply, and a new group of token generators can be voted on to decide who will receive the tokens. I imagine a system where some 1000 or even more people could be voted in and earning a stake weighted proportion of fungible new account tokens.
Instead of having these in the hands of just a few miners and developers these tokens could be in the accounts of thousands of users who can then grant access and use their network to invite new users. This could be a decentralized system for account creation. Otherwise you're allowing a handful of web developers to have access to account creation which by your own math you value in the hundreds of millions. How is that in the best interest of the Minnows in the Pond?
We expect the majority of accounts to be created by Steemit and our partners cheaply using stake. The account creation process will appear similar to what it is today with a fee and proof of work field. To create an account via stake, all the creator needs to do is not include a fee or a proof of work. If the creating account does not have enough stake they will need to include an adequate proof of work or STEEM fee to cover the difference. We will provide APIs and tools to calculate how much of a fee is necessary. To create an account without a creator, no creator will be specified in the operation and will include a proof of work adequate to cover the entire fee. If the dynamic cost is too high, regular account creation will be an option. To end users, this will appear identical to what it is today and only affects developers wishing to sign up new users.
Can we please explore other methods of token creation than mining?