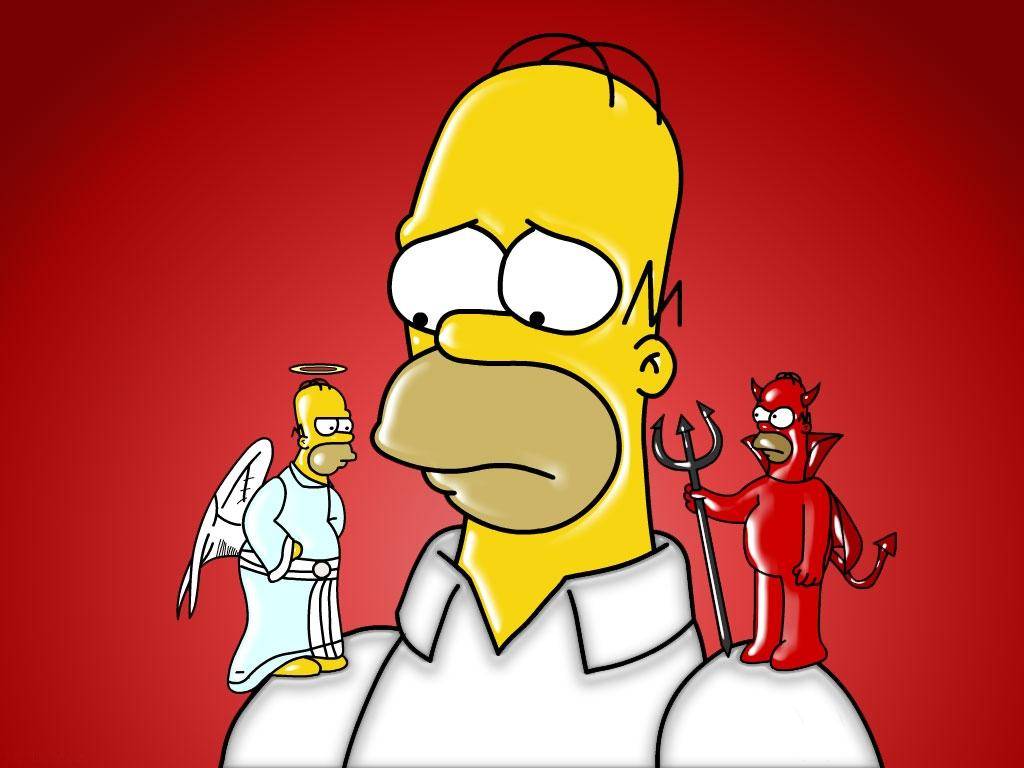 Introduction
I've been on Steemit.com since May 2016. I have been here through the highs and the lows. I've seen what changed in the front-end and the back-end. Lots of things changed since then...mostly for the better.
The latest change is HF19. No other HF has had such a profound impact on my behavior. In this short post, I will outline how it transformed my voting pattern and what I want to do with my new found power.
I've chose the above image because I found myself debating the side of me that wants to game the system and the side of me that want the system to thrive...more on that below.
HF19 - You Would Be Insane To Not Power-Up...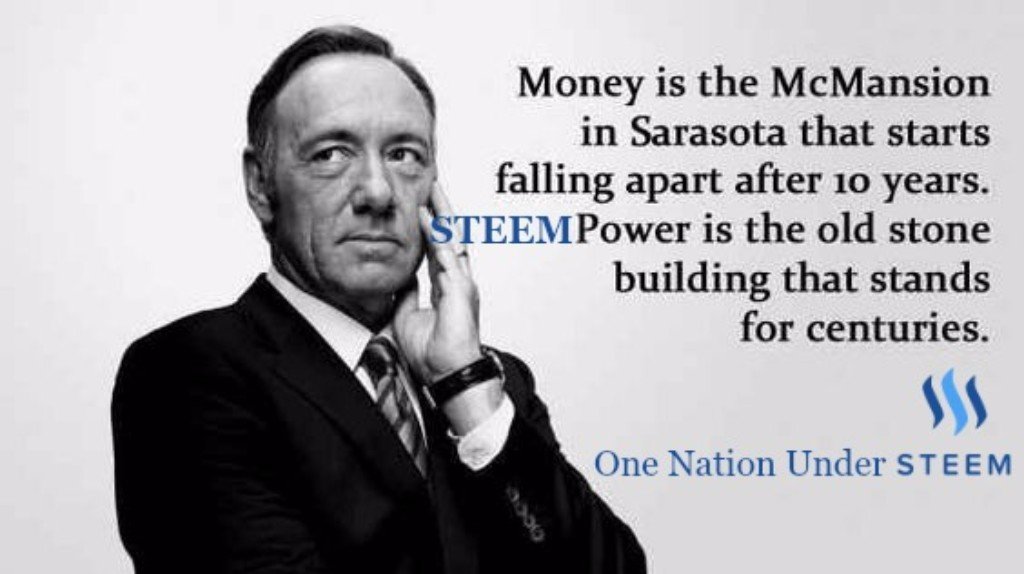 Thanks to my followers and people who vote for me, I've accumulated a significant stake. In the past, even though I wanted to power-up, the increased benefit of adding an extra 1000 STEEM in STEEMPOWER was marginal. Basically, acquiring more power was like climbing a rock wall at 90 degree.
Maybe I would add a $0.01 in rewards on my vote by adding a 1000STEEM if at all. Basically, there were more incentives for me to cash out and put money in the bank than locking my STEEM for 3 months in SP.
Now, there is a linear progression when it comes to power differential between users. Now I'm no longer rock climbing my way to increased influence...I'm taking a walk on a 45 degree slope!
Of course, as it stands today with, I would suggest everyone to keep their post reward to 50% SP / 50% SBD since SBD are at a premium for now.
The value of STEEMPOWER has increased tremendously and it has become a very powerful tool. You would be insane not to get as much SP as humanly possible while the price of STEEM is around the $2 mark.
HF19 - Is Changing My Voting Habits
Now, once my voting power is back up at 100%, if I swing my vote at full throttle, I estimate that I can send $100 to any post that I choose to. That's just hard to process to be honest...
I was in front of my computer for the last 2 days wondering what I should be doing with this kind of information. The less noble part of me said that I should be upvoting myself all the time and suck as much steem that I can towards myself.
HF19 Turned Me Into A Patron
The more noble part of me said that I can actually do some good in the world. For example, I have my nephew who's on Steemit. He is a talented musician and he has been uploading his improv. You can check him out, his handle is @dampfire
With this power, I can help him fund his summer so that he can focus entirely on his music.
There is also a very big youtuber with who I had an email correspondence yesterday. His work was instrumental in me becoming Christian and accepting Jesus Christ as my Lord and Savior. He will now be posting on Steemit and he will have my patronage.
My fiancee has a music teaching ministry for underprivileged kids in partnership with "Youth Unlimited". With my vote, I can empower this organization to reach out to more kids. I see these kids and they need a strong role model that care about them outside of what is often a very difficult situation at home.
All this to say that the STEEM blockchain is agnostic about HOW we use our votes. Some people say we have to reward good content...but I am finding that it can also be used to fund charities that I care about. Who knows, maybe one day there will be an interface entirely dedicated to vote for charities.
Finally - The Moral Hazard
Just like I said above, there was a less noble part of me that considered finding way to vote for my own interest. Setup 5 bogus account that are my own and vote for my own stuff. If I thought about it, you bet someone is working on doing just that.
Those bad actors are here for sure and they don't care about the future of the "blogchain". It's short-term, narcissistic thinking. I don't think there is anything we can do to prevent this, the previous algorithm was set to prevent that yet people complained of the different of power between whales and minnows.
I am curious to see the voting statistics that will come out after 7 days.
Back To You
So how did the change affected the way you go about voting? Please comment below.