Its the BIGGEST BUST in National History...
...yeah if what they seized was in fact "Marijuana"...
(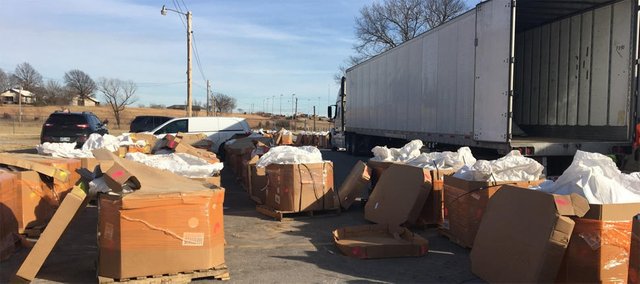 )
It seems that Oklahoma is still not ready to give up the War on Drugs and are going to continue to arrest law abiding citizens in order to collect revenue for the state. Oklahoma police pulled over a semi-truck and discovered upon inspection that they were hauling 18,000 Lbs of Industrial Hemp that the police claim is Marijuana. They are charging these four individuals with Aggravated Drug Trafficking. Of course the individuals are pleading not guilty, and rightfully so. I don't see a Jury convicting these guys. The defendants say they were just transporting a legal shipment for a company out of Kentucky and driving to CO. Hemp is Legal now, I don't think the state has a Chance in Hell for a conviction. We'll see how this plays out.
Check out my video Below where is discuss the issue in further detail and try out a new CBD Facemask!