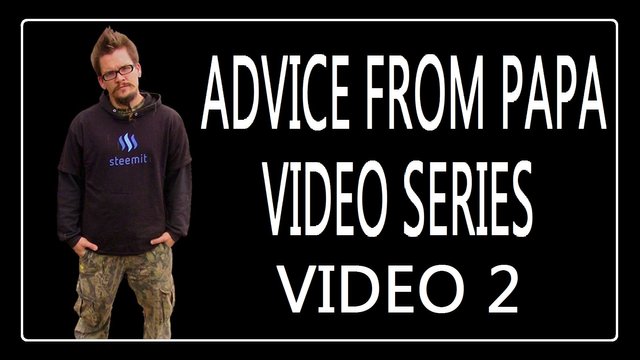 Thanks again to @suziescorner for recommending that I make these videos.
---
While the scope of the first video concentrated more on introduceyourself posts and comments, this one focuses primarily on quantity and quality. For use steemians, you should never compromise one for the other. Hopefully it will give you some good food for thought. Enjoy the video.
VIDEO 2 - QUALITY & QUANTITY
---
REMINDER
---
If there is anything in particular that you have questions about or want to know, please feel free to leave me a comment below and I'll see if I can't accurately answer your question in an upcoming video. I'll do my best! Steem on!
To begin to read some helpful posts about interacting on steemit, CLICK HERE.
---
---
Until next time…
Don't waste your time online, invest it with steemit.com
---