Inn my own words, read below as posted on a support campaign. Hopeful you can extend a hand, of help.
"My name is Isaac and I have a dream, one that at times sends chills down my spine getting me worried on every sunrise if for sure I'll make it. To sum it all, am going to put up a hub aimed at training needy girls how to take control for their lives by way of coding at no fee, and the whole system will be supported by fees charged on clients seeking to some space in the hub and at a further stage, companies that will be interested in hiring one of the tech-studied ladies.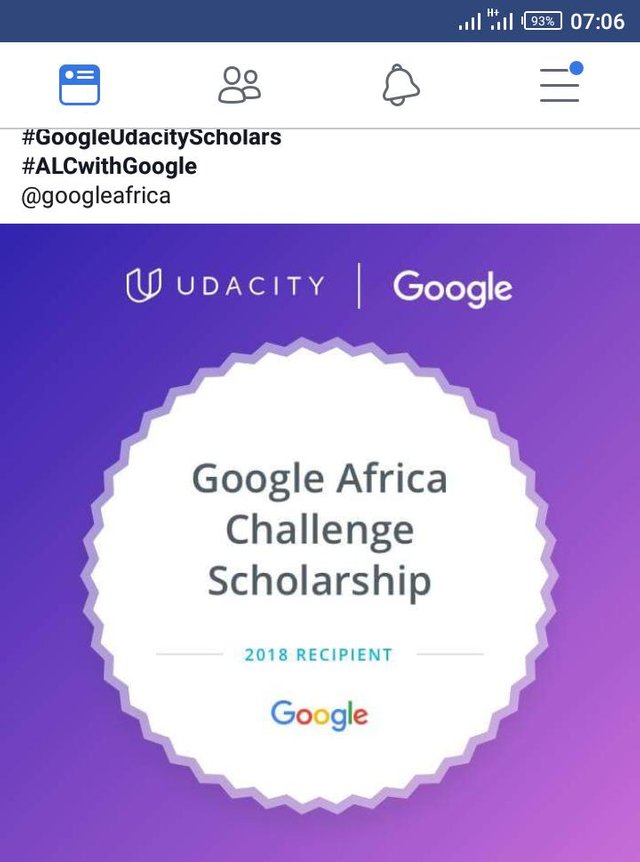 One of the achievements so far, sometimes last year.
To get the dream started, I did decide to make as switch from accounts to software development and this saw me making an application to Moringa School (one of the to[-notch facilities offering quality tech education here in Kenya) and after the interview got a confirmation mail which for sure gave me more courage to walk done this path.
The class was intended start on 11/03/2018 but since I hadn't raised enough, I still got hopes for their next class early April this year. I believe by seeking help you rest assured that am willing to be held accountable and the project will go a long way into seeing the society pave way for the Girls to take over the tech industry.
Am hereby inviting you to be part of this long journey by showing support in all means including and not limited to sharing &/ donating. With many thanks to you all, looking forward."
The above first appeared on a support campaign: https://www.gofundme.com/murathecodingjourney / https://gogetfunding.com/mycodingjourney/
Feel free to drop by for a check/share &&/donation.
Some honorable mentions, in a case where I tag you and you feel it's not okay, please do let me and I will make an edit.
@nathanmars @shadowmask @kawaiicrush @robertandrew @reseller @josediccus @robertandrew @mamun123456 @ordinaryamerican @ezravandi @onefor-all @merlin7 @tonygreene113 @elsiekjay @nonsowrites @madushanka @reseller @hafizullah @modern-trojan @jeanwandimi @jamesndungu @ivansnz @jemidove @toufiqurrahman32
With many thanks.
Discord: murathe#8649
Twitter: @murathe_a