You are viewing a single comment's thread from:
RE: Contribute to a cooperative cryptocurrency for mass adoption
Hi @wagnertamanaha, it's nice to read that more people are hearing about this project! Thank you for reading the post and supporting this movement. I sent you 5.44 FAIRs based on the 2 SBDs I received (attached you the tx hash) Greetings! Do you have a discord or telegram user? I would like to talk with you about the ecosystem and include you to the telegram groups!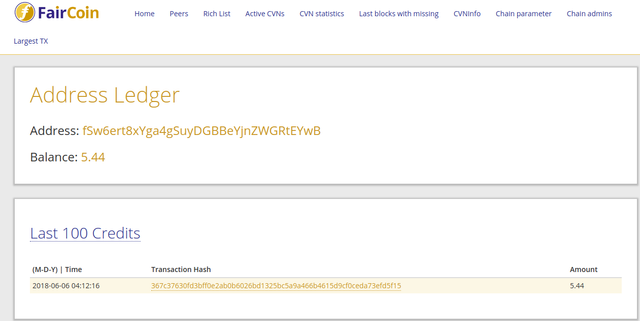 367c37630fd3bff0e2ab0b6026bd1325bc5a9a466b4615d9cf0ceda73efd5f15