HELP! I'm about to get my hands on $30,000! Should I go "ALL IN"? What Steem / BitConnect ratio?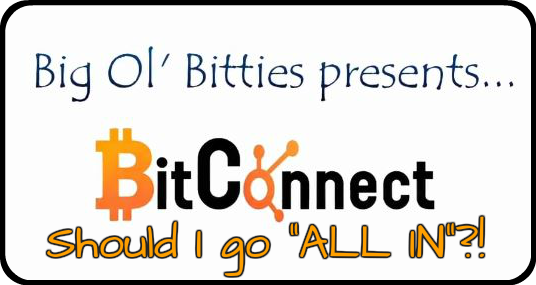 Alright Steemians, I need your help. A lump sum of fiat is about to fall into my hands...
Should I power up Steem to the max?
Should I loan it out on BitConnect and cake daily?!
If you don't know about BitConnect,

watch the video below...