🍽 Stay healthy! 😀😋Daily ice cream challenge 👌 🍌 Green ice cream with beetberry. 🌱 🌿
Dear friends 💕,
This is my eighth daily ice cream post! As announced in one of my recent posts, I will keep you updated with my daily healthy vegan ice cream recipes. And today I cracked the 7 day mark, so I have been providing you with fresh ice cream pictures for a week. :)
This time, I made an experiment that turned out really great. This post is my entry to #fruitsandveggiesmonday hosted by @lenasveganliving. 😍 Thanks!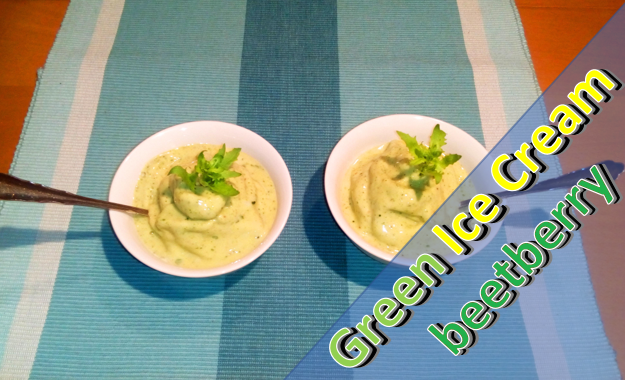 How to make an ice cream that consists of 100% fruits even more healthier?
Right! By including some greens. 🌱🌿
Fortunately, I have some nice beetberry (Latin name: Chenopodium capitatum or Blitum capitatum). It has many names, but a more prominent alternative is strawberry spinach. I love this plant! Will cover it in more detail in the next days: see here
Ingredients
For a very big portion (three people) you need about 500g of ripe bananas 🍌 (about 7 pieces) and about 60g greens such as beetberry (you can also use e.g. spinach)🌱🌿. If you are using a blender, some liquid (e.g. soy milk) is advantageous so that the blender can handle the frozen bananas.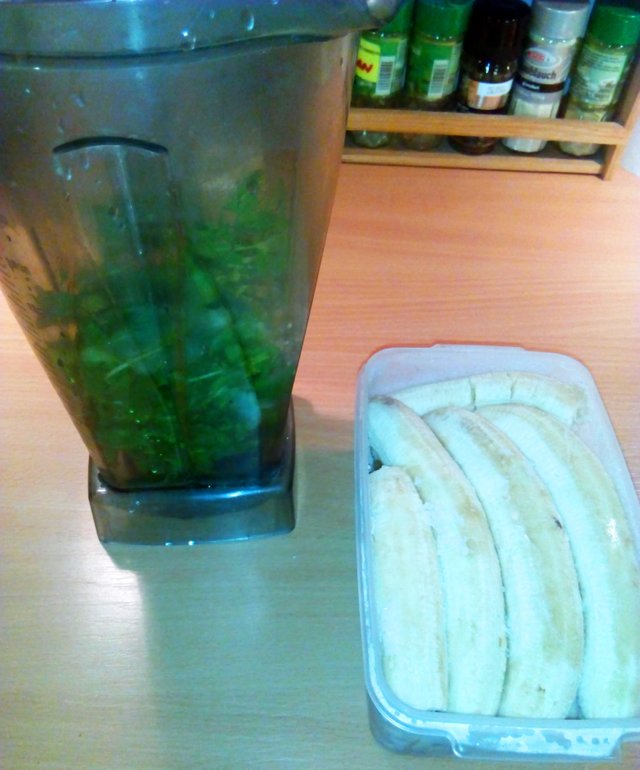 Preparation
First, freeze the bananas 🍌 for at least 8 hours.
Put the greens in a heavy duty blender or a food processor.
Cut the frozen bananas (you can also cut it before freezing)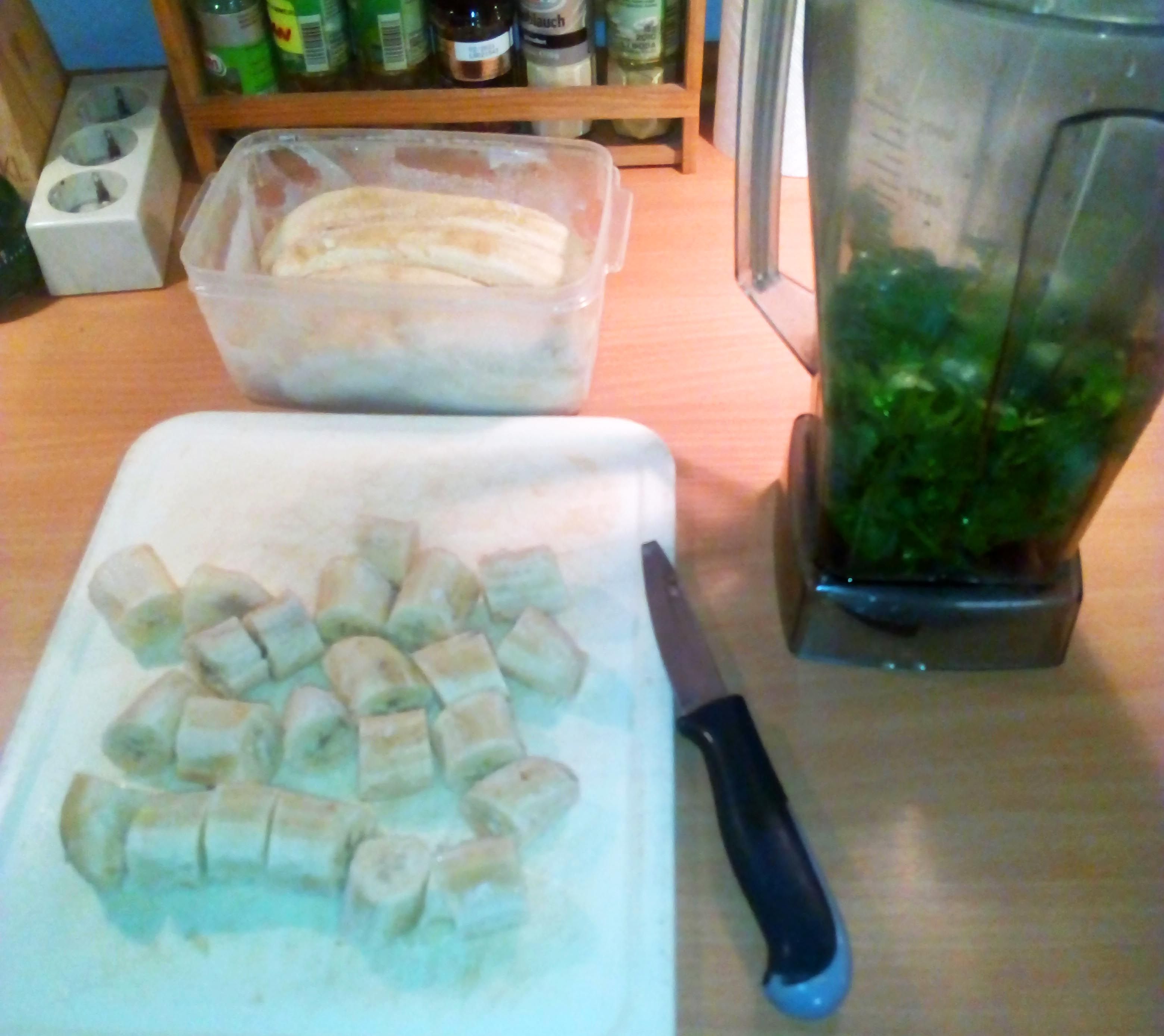 Add the chopped bananas and some soy milk into the blender.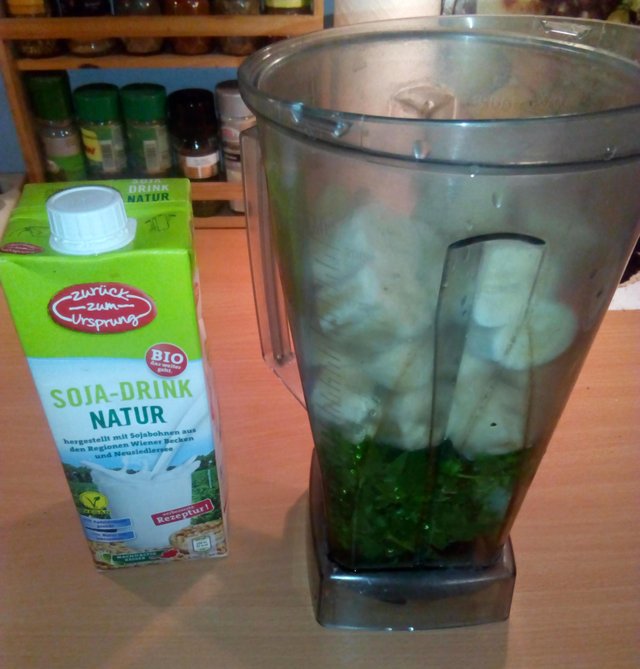 Blend everything until it is smooth and creamy.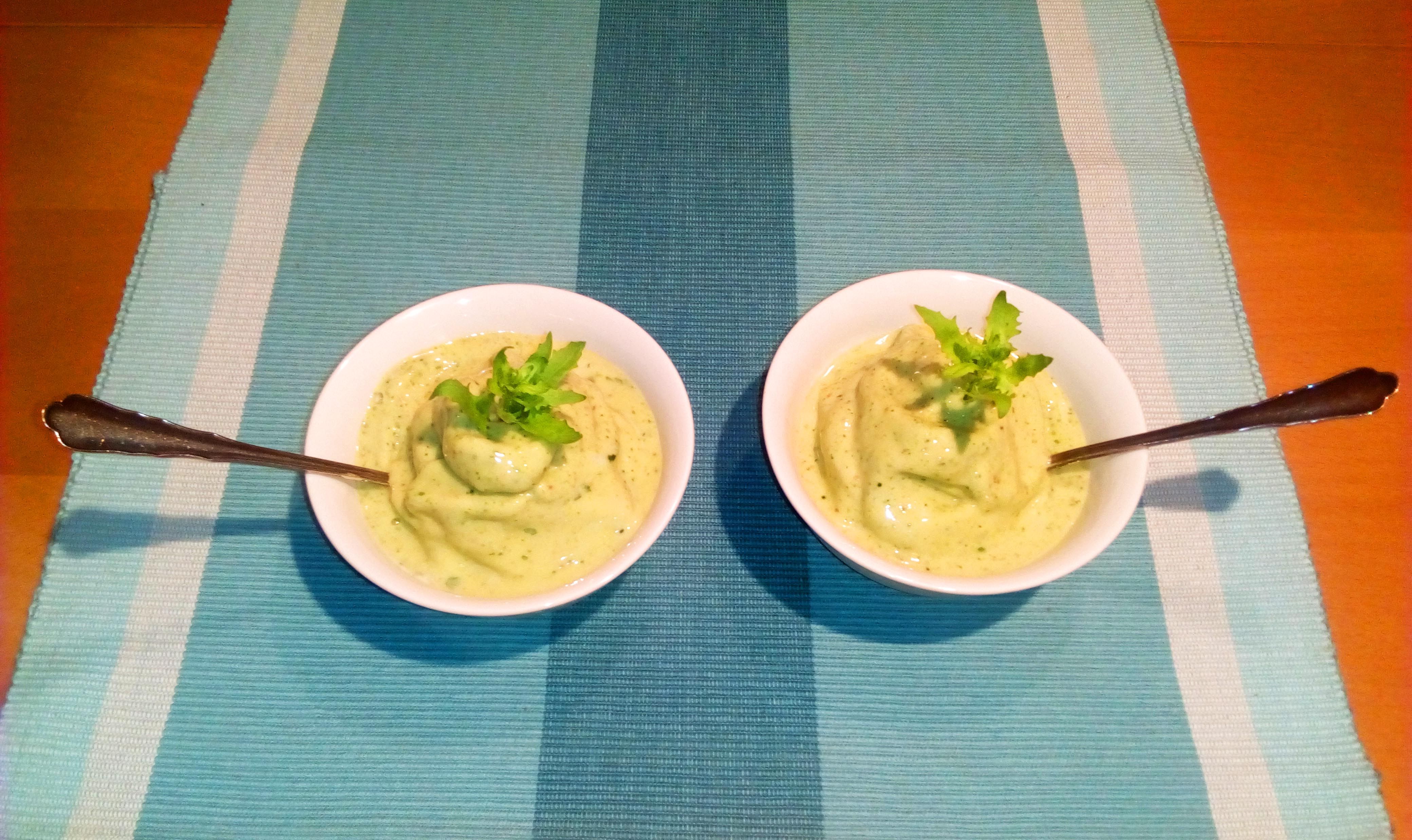 There you have it! 😀
Your delicious banana ice cream with greens! It tastes a little bit like a sweet delicious green smoothie. 😋😋😋
I garnished it with some beetberry leaves.
Hope to inspire you! 💕
---
If you like this fresh ice cream recipe, please consider taking part in the #HealthyVeganIceCream Challenge. There is not much time left (all valid entries before Monday will count)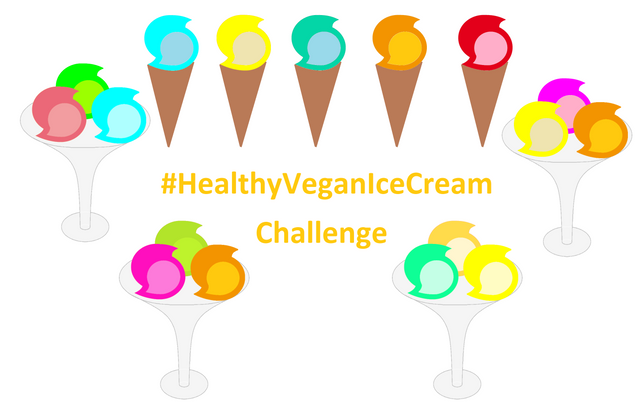 ---
Good luck and best wishes!
CU,
Chris aka smallstepschange 🐾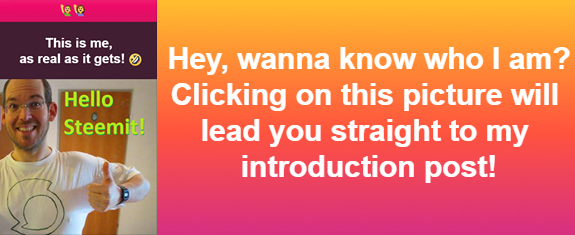 If you like my post, please ...