Health competition Best Exercise in nature: Cycling!!!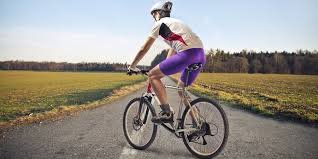 image source
Cycling is one exercise i love engaging in. There are so many benefits that can be derived from this form of exercise.
Burning excess calories: Cycling is a form of exercise that helps in burning excess calories. The rate at which the calories in our bodies burn depends on the weight of our bodies
Cycling, apart from burning excess fat also help to build muscles
It helps to strengthen the bones
It helps in joint mobility
5 it reduces the stress level
It prevents and manages diseases
It increases muscles strength and flexibility.
The most refreshing feeling is having a cool bath after the day's work out.
Original Health Competition by @tatjanastan