Thank You Bicycle
Introducing Cycling Community on SteemIt
Welcome to introducing post of Thank You Bicycle - Cycling community of all bicycle lovers on SteemIt. Our goal is to share cycling movement on SteemIt and to promote cycling way of life.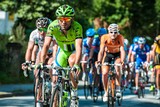 Why bicycle?
We think that bicycle is greatest inventions of all times. Yes, we know that fire and wheel are invented first, but we think that only real reason to invent fire and wheel was because they were needed to invent Bicycle. That's our view of history of mankind, not negotiable!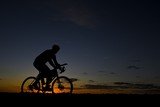 Who we are?
We are couple of bicycle lovers who wants to promote cycling as best, healthiest and coolest possible way to move or simply to be. Some of us were professional riders, some of us are still competing, but most of us are ordinary everyday people who just like to ride bicycle.
We are cyclists!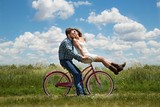 Our mission?
If you rode at least one mile in one week, we achieved our goal. If you post at least one post related to your cycling experience, we achieved our goal. If you receive more attention thanks to us, we achieved our goal. If you are motivated to start cycling or to support cycling thank to us, we achieved our goal. Simply as that!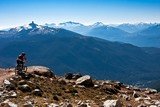 What we are supporting?
We support all posts related with cycling or bicycle in general. We will seek your cycling text, blogs, videos, photos and we will like them and resteem them. We hope that this way we will spread your post and general awareness of cycling and all benefits of bicycle.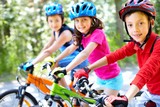 What kind of cycling we are talking about?
Precisely - any! All cyclists are more than welcome to join our community. It's not important if you are casual, amateur or pro or supporter, it is not important if you are Roadie, MTB, BMX, Touring, Commuting, and definitively it is not important how old or from where you are - you are our fellow cyclist and we love you and we support you!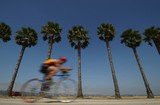 What's there for us?
Good karma and sharing cycling across SteemIt is all we want! We will reinvest all our income into Steem Power and we will try to give all that power back to you by voting on your posts. In beginning it will be pennies, but during time, who knows.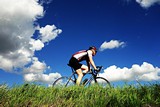 Can you help and how?
Yes - you can. Write about cycling, take photos of your bicycle, post videos of your rides. Spread good vibes of cycling across SteemIt. Enjoy ride!

And, are we going to post anything?
Yes, we will, but not author texts. All our stories, photos and travels are going to be posted in our personal SteemIt blogs. Here, we will post news from cycling world, videos and tips. We will do that only to spread idea and to motivate others to join.
You do not like us?
Even though we believe that we do right thing, we understand that somebody may not like what we do. If we offend you or disturbed you in any way - contact us on this post, or reply to our comment. We will do our best to adopt or to live you alone. But we will still support your cycling and we will always wish you a good wind and happy pedaling!
Keep those weels turning!

"As a kid I had a dream — I wanted to own my own bicycle. When I got the bike I must have been the happiest boy in Liverpool, maybe the world. I lived for that bike. Most kids left their bike in the backyard at night. Not me. I insisted on taking mine indoors and the first night I even kept it in my bed."
— John Lennon
---
All photos including our profile and cover image are taken from pixabay.com under CC0 Creative Commons license. If we made mistake and used any photo without proper credit or without permission, please notify us.