The Weekly STEEMIT Health Challenge, Week 2: Healthy Oreo To Eat Without Remorse . Vegan / Gluten-Free / Fat-Free-/Sugar-Free
Hello, friends of Steemit. I am happy to make this post for you. I have had an exhausting week, but I had this recipe in my mind since last week when they announced the challenge of week 2. This recipe is unique, it is the first time I do it this way and the ingredients you can not imagine. The result a healthy choice of the famous Oreo cookies
This publication is dedicated to the great initiative of @healthsquared and the sponsor @sweetsssj. They have created The Weekly Steemit Health Challenge! Every single week you'll be able to enter the Steemit Health Challenge to a chance to win Steem.
So here we go 🚀
But first my favorite photo of today
Healthy Oreo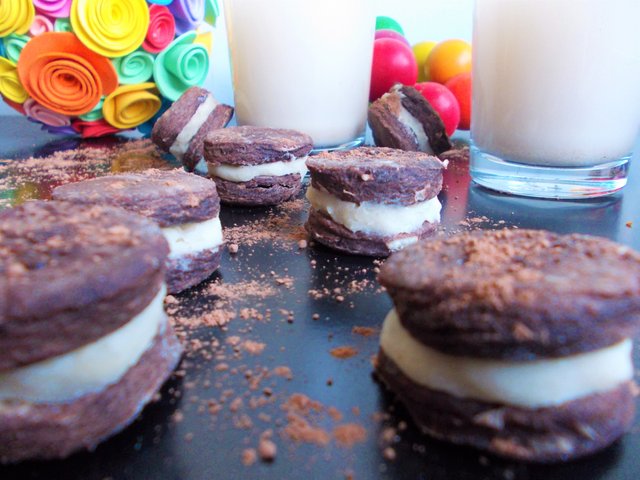 !

| Preparation Time | Difficulty Level | Servings Size | Taste Like The Original |
| --- | --- | --- | --- |
| 1 Hour | 3/5 | 20 cookies | 3/5 |
Ingredients

1 cups of rice flour.
100 grams of cooked white beans (Margarine substitute)
1/2 cup of cocoa powder.
100 ml of stevia infusion
Sweetener of your preference in powder and to taste.
I did not use any sweetener with stevia was enough.
For the cream
100 grams of cooked white grains (Margarine substitute)
Vanilla to taste
Xylitol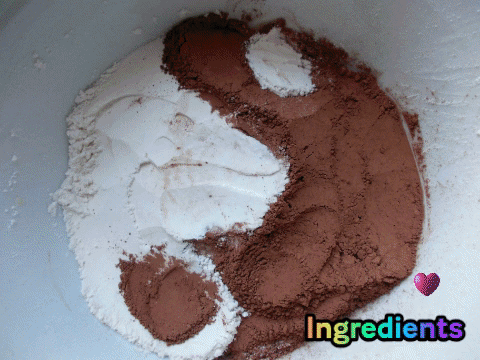 Direction.
Step 1:
In very easy to make, you only have to integrate the flour, with the cocoa powder and the cooked grains made a puree. The white grains should be added to the blender with a little water until they are smooth without lumps.
Step 2:
Knead and gradually add stevia infusion, go kneading little by little until it sticks out of hand.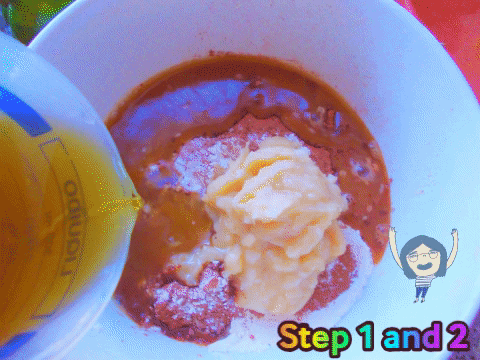 Step 3:
Spread the dough with a rolling pin on a clean table and with flour. Then cut the size you want the cookies. After this, it takes a tray greased with vegetable oil and bakes for 25 min at very low temperature, below 100 C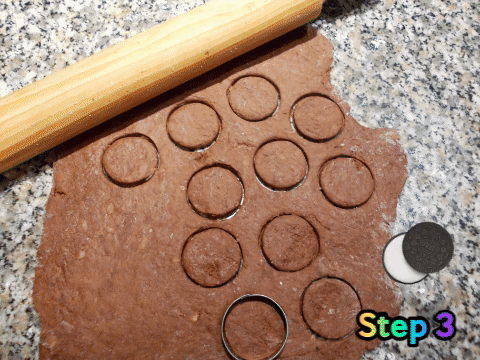 The filling of the healthy Oreo is very easy, you just have to make a cream with the white beans. This time you should add the beans, vanilla, and xylitol until it forms a very smooth mixture.
Enjoy It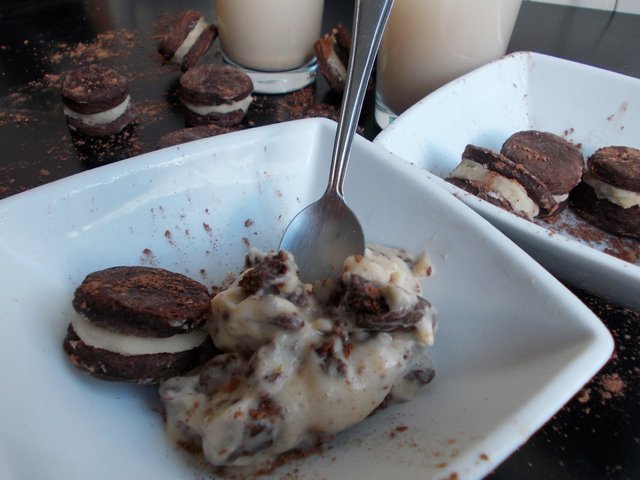 Additionally I place a frozen banana in the blender to eat the cookies. Vegan ice cream!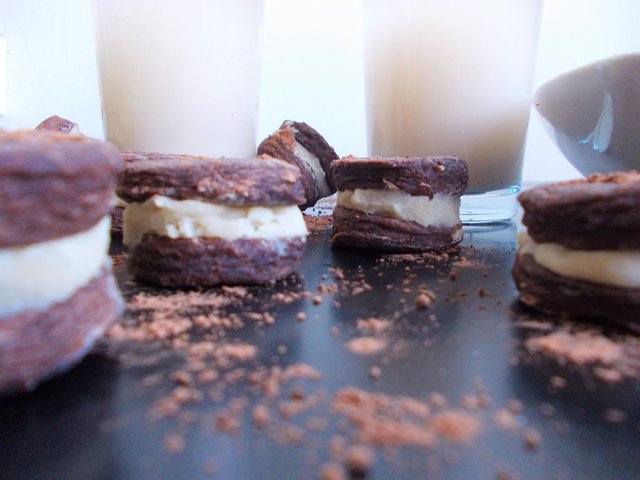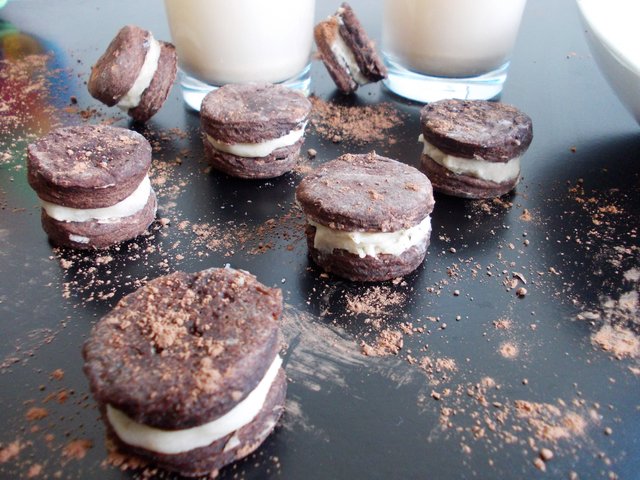 Did you know?
Cocoa tops the list of foods with the highest antioxidant content, almost similar to green tea and red wine.
The power of its antioxidants is associated with a protective action in the prevention and development of different pathologies due to oxidative stress, such as; cardiovascular, cerebrovascular, liver, gastric, colon, and diabetes.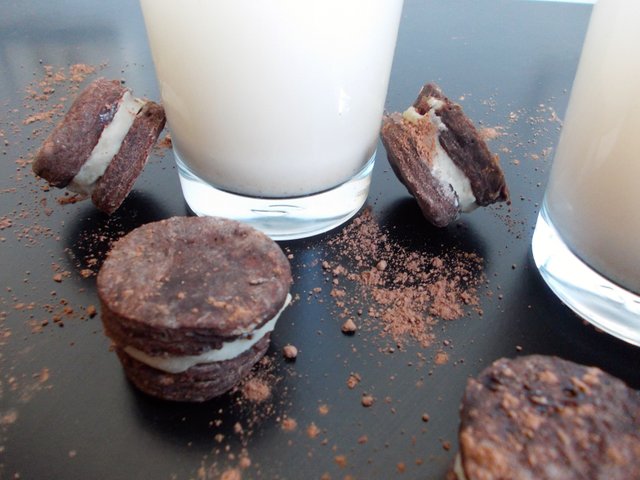 Relieves stress thanks to theobromine, which stimulates the central nervous system, is softer than caffeine, and its effect is longer.
Consumption of dark chocolate with 60 or 70% cocoa can lower the levels of bad cholesterol (LDL) and increase the good (HDL).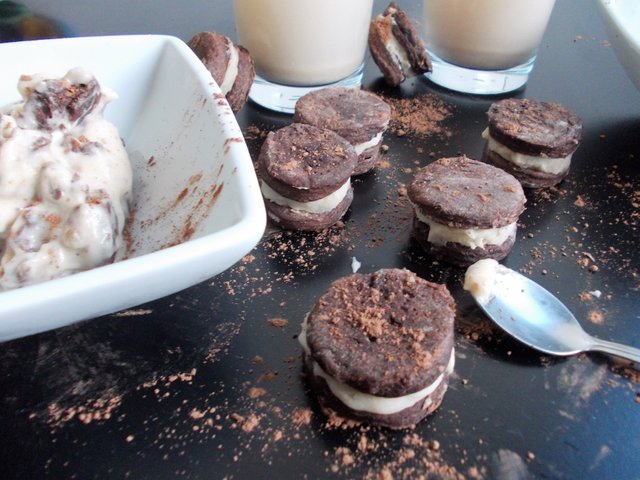 Excellent for sexual performance. Its chemicals such as phenylethylamine, anandamide, and serotonin, are neurotransmitters responsible for stimulating endorphins in the brain responsible for feelings of well-being, pleasure, euphoria and, excitement.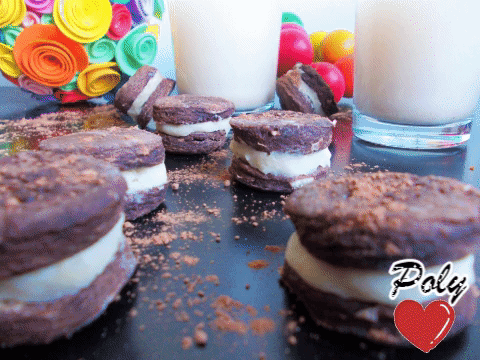 ❤ THANK YOU FOR READING ❤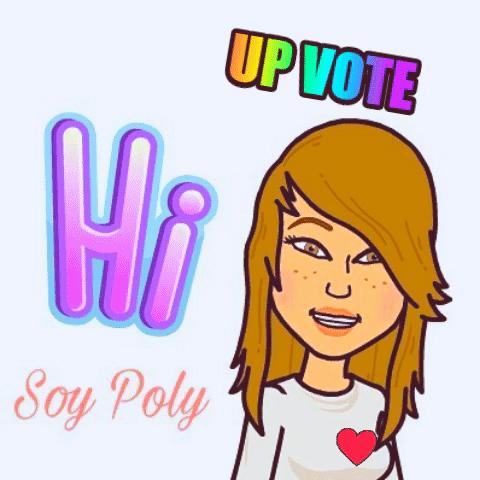 See you in a next post!
PS: That's all for today! Thanks for the support. You can leave your messages and with love, I will answer you! 💚
All the photos were taken by me with My Nikon Camera