There's nothing better than arriving at a deserted beach and just listening to the sounds of the waves to get in that relaxed state of being
With the sun shining, i'll be sunbathing and probably snoozing in seconds, this is a great way to unwind but unfortunately modern life means there's not much time for relaxing days like these.
Most people spend a lot of our lives not getting enough oxygen, particularly people who live in cities and urban areas, due breathing in recycled air or car exhaust fumes. But also many people just don't breath deep enough regularly.
A lack of oxygen in our bodies and brain means we can't function at our premium state, we are more likely to get tired and stressed.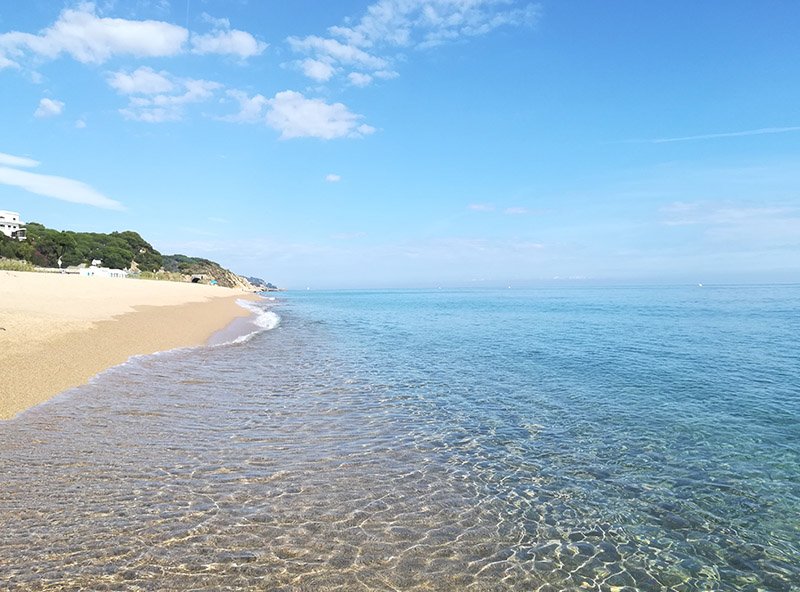 local beach 1hr away from Barcelona, peace and tranquility just one of the many reasons I moved away from the UK
Of course going to the park, walking by a river or taking a day trip to the beach is always going to be good for you
but you don't even have to leave your apartment to be able to de-stress
what if I told you, it can even by possible at your work desk, pretty much wherever you are, you can take advantage of a very simple technique that will change your life.

This is the ultimate relation technique that works in seconds... yogis use it to prepare for meditation, it can also boost your immunity, improve brain function and balance your energy.

What is it? Just some simple Pranayama - (Breathing Techniques)

which does not require much effort at all, you don't need to be physically fit or a meditation expert to do it.
It does not take up your time, you can just do a few minutes, you will feel the effects work very quickly
---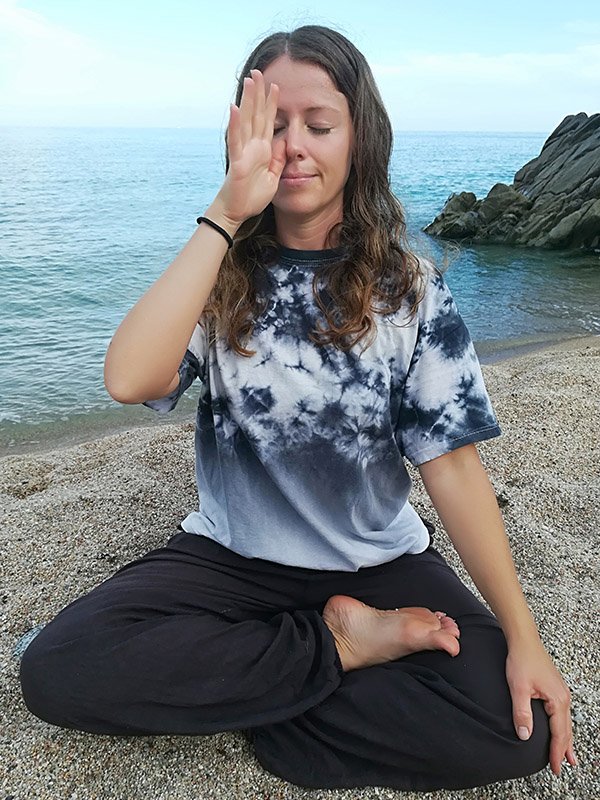 How it works
It's all about the nostrils!
The Ida energy, on the left nostril, is the moon energy: reflective, calming, cooling, female.
Ida can also be recognized as The parasympathetic system which slows you down, aids digestion, elimination, sleep cycles and more.
The right nostril is Pingala and has the energy of the sun: bright, fiery, awakening and male.
Pingala, can be recognized as The sympathetic system, the fight or flight system that charges you up in times of danger.
To get started sit comfortably preferably in easy pose (legs cross) shoulders relaxed and down, back straight
take your right hand and, and with outstretched fingers, block your right nostril by putting gentle pressure on it with your right thumb. keep the rest of your fingers straight and pointing up; the fingers act like antennas of "cosmic" energy that's all around us
With a long, slow, deep breath, gently inhale through your left nostril. You may want to hold the inhale slightly then gently, exhale long, slowly and completely out through the left nostril.
Feel all the tension and stress leave your body, keep your eyes closed and focus on the third eye or you may prefer your eyes slightly open focused on something in the distance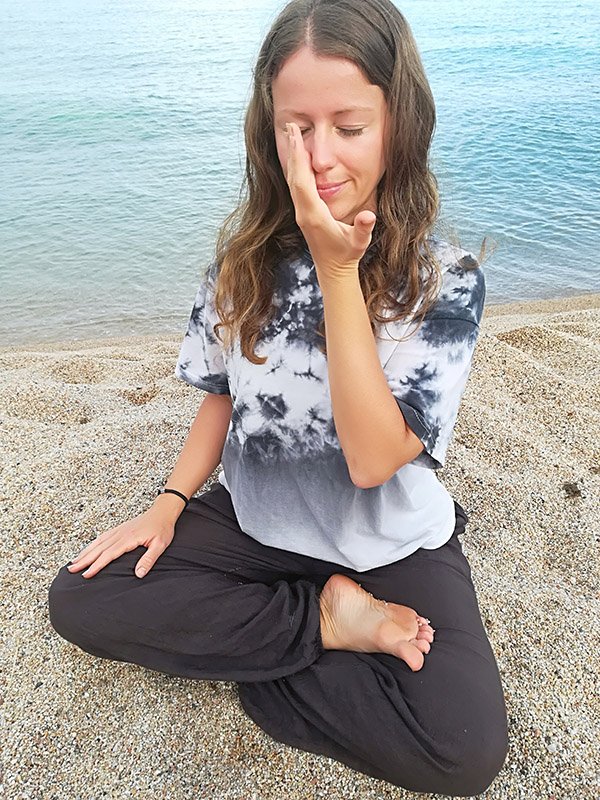 You can also try alternating breathing for a balancing effect. I like doing this one when I want to feel alert, positive, and confident but in a clam and relaxed way.

This time instead of breathing in and out of the same nostril, you instead hold the right notstil with the thumb, breath in through it hold and move the hand so you release your thumb and push your little finger on the left nostril blocking it and you breath out slowly thought the right nostril.
Then keep holding the left nostril and breath back in through the right nostril and out with the left. repeat for as long as you wish about 3 minutes is a good start.
This is for the health challenge thanks to @healthsquared, please check out the other posts in this contest for more ideas on how to de-stress your life

Let me know if you tried this breathing techniques and do you see any positive effects, any questions about it please comment
For more health, nutrition, spirituality + more @celestialcow....

switching to a plant based diet can change your life and change the world
✌️Join the food revolution now✊
All images are created by @celestialcow
Thanks for reading