On December 25th of the previous year, I mustered enough courage to post in a community blogging site. What's the big deal though? Well, for one, I have not done any blogging prior to that. What more, it's about a painful memory I have not shared with anyone up to that point. No, not even to my own family.
It took me about five days of on and off writing to put the post together. My thoughts scattered frequently as my emotions simmered. I would start writing and end up stopping, as if turning away from a gruesome scene in a movie. But for the better part of Decembers, I'm always antsy. And I thought, perhaps, I needed to set my thoughts free for once. I needed to tell it. So, I revisited a day in December of many years past.
But that post is no more. Niume, the community blogging site, had closed its doors October this year. Luckily, I managed to back-up posts before it did so. And yet, I let it sit on the hard disk instead of re-posting like most bloggers would. I'd say health got in the way but that's not all of it. I was, once more, frightened of judgement. But December is here and I couldn't leave it alone. In memory of my first post, I intended to re-post it as is. But after adding pictures and headers, I ended up cutting long sentences shorter and doing some other structural edits. Here's to hoping no judgement flies my way for it. After all, not many are fond of posts like this.
Still with me? Here it goes...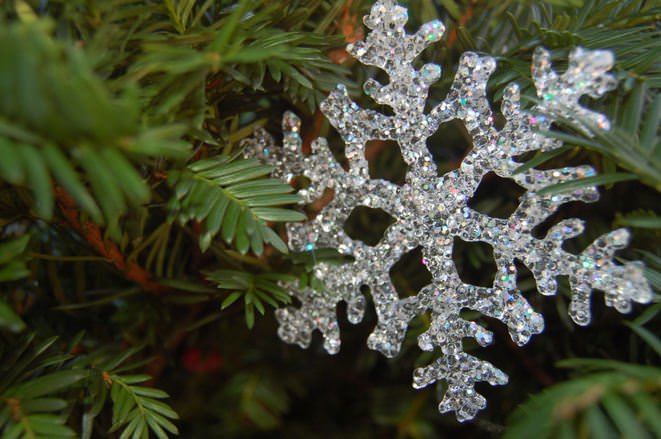 In a late afternoon of the festive season, I sat in the waiting area of a clinic as I waited for a friend.
It was not the first time. I've picked her up before whenever she could not go home on her own. I remember getting texts from her asking me. Was I busy? Could I possibly pick her up as her neurologist would not let her go home by herself? However, the first time it happened, it both worried and annoyed me. I remember thinking of how, as I sat impatiently through the traffic on my way there, she should've told me earlier so that I could've been there with her - for her.
This time, however, it was different.
As I waited for her to finish her check-up, through partially-closed lids, my eyes slowly took in the clinic. For the first time, I noticed how dull the light grayish-blue walls made the rather small waiting area. Though I did not fidget in my seat, my eyes could not focus on one thing. Years later, as I write this, I realize that I was anxious.
The door opened and my friend walked out with the doctor as they spoke of things such as schoolwork. She stood before me as they wrapped their chit-chat up. At a different time, I would have smiled and probably have given my own two cents in. Yet on that bleak afternoon, wrapped up in my black coat in an attempt to ward off the chill in the air, my face and tongue froze; I sat still as a statue. I waited patiently, silently as if I was watching from afar as the events played out in slow motion.
At last, my friend turned to me. She didn't say "we can go now" and then head for the door. Rather, she sat beside me and said, "your turn".
Time stopped crawling. Suddenly, I was back in that small waiting room. The next thing I remember, I followed the doctor to his office, weak-limbed and wondering. Could he tell me what was wrong with me? Or would I have to go through a handful of doctors before I could get a diagnosis. I briefly thought of House MD patients. They suffered through tests and many wrong diagnoses before they could get the right diagnosis for what they had.
I waited as the neurologist pored over the information sheet in front of him. My head felt heavy and I wanted to lay down and sleep; I was weary. I knew he did not take long but the moment seemed to stretch on and on. And when he finally looked up, he asked me what he could do for me. The question was simple. And yet I stumbled through my answer, struggling desperately to express myself but with little success; I could not talk, could not enunciate words properly the longer I spoke. He told me to rest. Looking at the small clock on his desk, he gave me five minutes before repeating the question. I started out almost coherently but my speech gradually worsened. Towards the end, I was slurring so badly I may as well have been speaking some alien language. But he looked thoughtful for a moment before he walked around his desk and checked my reflexes.
My face felt stiff. I watched alternately the reflex hammer and his reactions through heavy-lidded eyes, trying to guess how serious my situation was. He finally returned to his seat, asking me to sing as he looked at the small clock on his desk. I tried to smile before I began, suddenly feeling shy. But I knew it came off more as a grimace from how barely responsive my facial muscles were. A few words in and I was already unintelligible, producing deep, nasally sounds instead of a melody. But he nodded; it seemed to confirm something to him. He told me to either nod or shake my head instead to each question he asked thereafter.
Simple as it may seem, with each question, each motion, my head seemed to sink heavier against my neck. Finally, he paused, as if to ask me if he missed anything else of each symptom he confirmed. Or perhaps, at that time, he was actually merely giving me some time to brace myself.
"You have what is called Myasthenia gravis," he said.
I would never forget that line because the moment I heard it, my hands and feet gradually became cold. I struggled to keep my mind from slipping away to a memory I've tucked somewhere in my head. My stomach felt emptier than it had in the past days of having difficulty in swallowing.
I found myself asking him if it was hereditary. When he told me no, I remember the temporary relief of knowing nobody else in my family could develop it. But another question was at the fore of my mind: was I going to die? He told me not if I had the right treatment plan.
He then started explaining disorder. But my mind had already drifted away. It returned to that spacious university classroom, where my pharmacology instructor briefly discussed Myasthenia gravis and the drug edrophonium. I remember her telling us that people with the disease die from respiratory failure. She said eventually, the body runs out of receptors that are necessary for muscle contraction. And since the lungs needed to contract…
I remember the class expressing varying reactions; I told the classmate beside me how sad and scary it must be. How ironic that down the line, I was sitting in a doctor's office, driven there by the very disorder.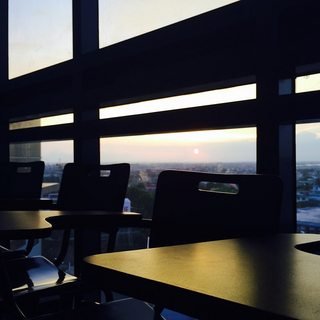 Perhaps that discussion prepared me for it. Apart from the cold hands and feet, I felt no panic, no increase in heart rate. I had no urge to cry. To this day, I cannot even tell if I was just numb then. Or perhaps I truly had an iron stomach for such things? After all, there were instances when I could be too cold, too detached. Or so some acquaintances told me a few times before.
Other more urgent thoughts soon drowned the distant memory as I considered my next action. I had to be calm about this, I remember thinking, even as my hands and feet became even colder.
How was I going to tell my parents? Should I keep it a secret? Can I manage to keep it a secret? What if something happened to me? How would they know then? But then, if I told them, they would just worry especially since I'm miles away.
"I'm still lucky," I remember suddenly saying at one point. With difficulty and frequent pauses, I managed to tell him I had looked up possible differential diagnoses beforehand. Some conditions that came up could either have me dead in a year or two or worse, less.
I do not remember much of the rest of the consult. Though I do remember his thoughtful expression as he told me to research my condition and to remember it well. Perhaps he had been considering my reaction; I suppose I will never really know.
When I left that clinic with my friend, we went to a pharmacy to have my prescription filled in. The medicine would double as an initial diagnostic test; if I improved, then it was as good as an informal confirmation of the disorder. As we stood there side by side, my hypocrisy never crossed my mind. I did my own version of what my friend did by planning to keep something like this a secret. I thought I could do it, too. Live with what I had and probably die from it without breathing a word to my family miles away.
I did have an inkling of how hard it was going to be. But I did not want them to have to worry. Apart from that, the decision was guilt-driven, too. I had waited a few months before seeing a specialist, accumulating symptoms until my functionality became impaired enough. I waited until that I could no longer pretend they did not exist. So many questions flooded my mind. Why did I get sick now? Why now when I only needed a few more months to graduate? Was this how it all ends? Was I really this powerless?
When the pharmacist handed the medicine, I held the container as tightly as I could within my weakening grip. It was going to be a long ride home and I half-anticipated and half-feared the outcome of the test. Half a dragee could potentially give me the answers or have me start all over again with more questions unanswered.
I hoped against getting any worse. The past few months were difficult enough. I wanted to be brave, to be strong on my own. I only needed the right treatment plan and the necessary information on the disorder. What I did not fully realize then was that nothing would prepare me for what was to come. Not all those academic information and few months of experience. I had no inkling of the chaotic and overwhelming emotions that come from struggling with a long-term illness. But life had more to teach my younger self...
In a late afternoon of December 2008...
I sat alone in a public transportation, wrapped up in my second-hand black coat and crammed in with many commuters. I was on my way back to my temporary home from a life-changing consult. In a city high up in the mountains, it was always cold. But even bundled up and squeezed in with so many people, it was the coldest day I have ever had.
It was the season of cheer and giving, of bright lights and even brighter spirits. On the other side of the world, the snow must have been falling - momentarily floating on the wind as if they were the petals of winter before descending to the ground to either bring joy or disaster. Come spring, they will have melted away and be gone. Those cold petals of winter, at that time, I didn't know I became one of them - had actually been for a long time.
I pulled my coat closer and stopped fighting my drooping lids. Lord, I had prayed, please let me make it through this winter.

---
Note: Click on the pictures to go to their source.
PS: Myasthenia gravis is also called Snowflake disease, hence the title :) Did anyone guess? Merry Christmas everyone!