The Harmful Parasite Living Inside of 250 Million Americans TODAY - Part 3
85-90% of Americans have a very harmful parasite living inside of them. How did it get there? Who put it there? Why is it there?
---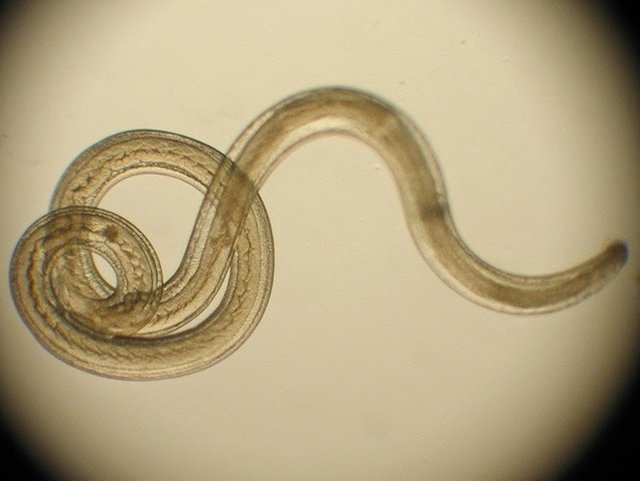 ---
Part 1 began in the year 1900 as I exposed men like Donald Rumsfeld and Dr Ancel Keys - and the key roles that they played in the Great Sugar Conspiracy. We learned that sugar is more harmful and addictive than cocaine and that scientists knew this as early 1808.
If you haven't read Part 1, please read it.
In Part 2 we discussed the Sugar Tax that is on its way to a city near you. Science knew that sugar was harmful and addictive way back n 1808. After addicting us to sugar for the last 200 years they will soon tax us for consuming the addictive drug that they addicted us to hundreds of years ago.
In Part 3 (this post) - I want to tell with you what this parasite is. I want to name it and shame it. Some of you have been waiting 6 months for Part 3 (I apologize), let's get into it.
---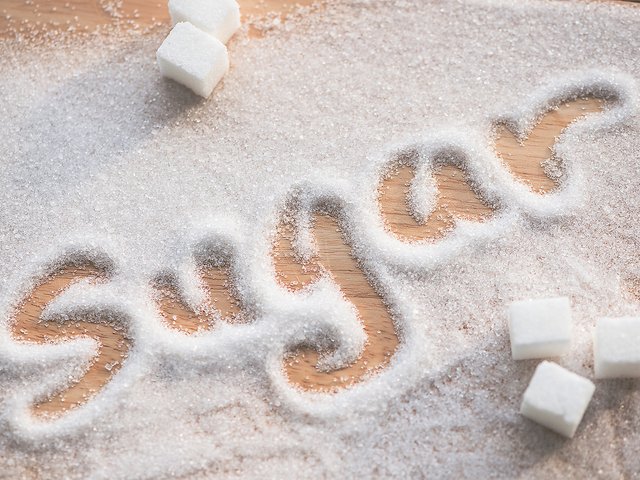 ---
So, what is the end-result of all the sugar that we consume? What are these unnatural things, and what do they do to our bodies after we choose to consume them?
Why are more people getting sick than ever before?
Why are more people suffering from obesity than ever before and why is cancer predicted to soar by 50% by the year 2020?
The answer may frighten you - as it did me.
Doctors are already saying that it could be the biggest health hazard to hit the world since cigarettes, polio, HIV or hepatitis.
In our lifetimes, this one parasite will affect more Americans than all four of these combined.
In 2005, Molecular Biologists at Rice University estimated that it was already affecting 70% of the American population.
---
What Is It?
---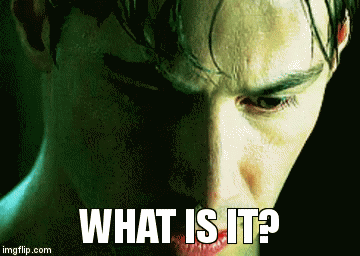 ---
It is the consequence of the unnatural elements that we've been exposed to and the deep dark secret that the food conglomerates hide from us - as we speak, they are spending millions of dollars in an attempt to sweep this parasite under the carpet and away from the collective conscience.
They have some help from the killer itself - this disease takes over your body from the inside. Most people never even know that it is there - until it's too late.
---
It Is Candida - Otherwise Known as - The Parasite!
---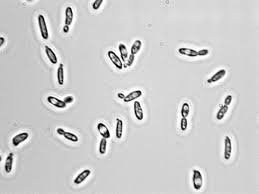 ---
Candida is a type of fungi, a single-celled member of the yeast family.
Where did it come from? Was it carried over on a boat from Africa or did it come from livestock?
Actually, no - Candida is a natural resident of your digestive tract along with 25 trillion other bacteria (yes, trillions). Some good and some bad. So long as the balance stays in order - which scientists say now is 80% good bacteria to 20% bad. The old 80/20 rule.
Your digestive and immune systems will continue to function normally (or so it seems).
But here's where the problem starts, Candida is a member of the yeast family and do you know what yeast likes to eat? You guessed it - refined sugars, artificial sweeteners and preservatives. All the things that we have slowly and consistently been added to our food supply over the last 50+ years.
Maybe you did the experiment back in science class where you put yeast on a petri dish and fed it sugar to get it to grow. That's what's happening in your stomach right now.
When you feed the Candida, it starts to breed faster and faster and faster.
Soon, it has out-numbered the good bacteria in your stomach. Then, it makes its way into your upper and lower intestine and throughout your entire gastro-intestinal (GI) tract.
Before long, it begins to expand into other parts of your body - resulting in serious medical problems that can cripple your ability to enjoy a happy life.
Fatigue, weight gain, sleeplessness, bloating and gas, irritable bowel syndrome, constipation, skin problems, fungal infections - these are just the start of the havoc that Candida can wreak on your body.
If you are suffering from any one of these symptoms - it is very likely that this parasite (candida) is to blame.
---
Antibiotics
---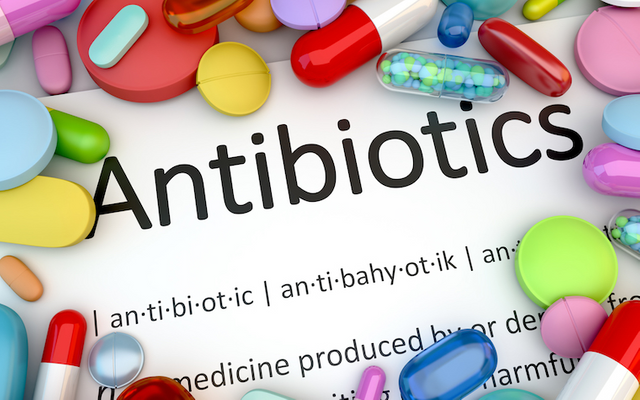 ---
When you take antibiotics, Candida growth accelerates even faster as antibiotics kills off many of the good bacteria that would otherwise keep it in check.
80% of all Americans suffer from some degree of Candida overgrowth.
Dr David Perlmutter, a personal advisor to Dr. Oz, recently stated:
Those of us who deal with this health condition in a clinical setting, are witnessing what now seems almost epidemic.
The reason Candida is so dangerous is because it directly affects your digestive system, which is the largest internal organ in your body. It's also the home of your immune system.
When your digestive tract is weakened, so is your ability to combat sickness and disease. You are now vulnerable. Your immune system is your key to longevity and good health. Left untreated, Candida will affect every area of your body and life.
Following is a list of common Candida symptoms composed by Dr. Mark Hyman, a recognized Candida authority and best-selling author of the Blood Sugar Solution.
General symptoms include:
• Chronic fatigue
• Loss of energy
• General malaise
• Decreased libido
• Sensitivity to foods, chemicals or other allergens
• Eczema
• Psoriasis
• Irritable bowel syndrome
• Toenail fungus
• Gastro-intestinal symptoms including thrush, bloating, gas, intestinal cramps, rectal itching, altered bowl function such as diarrhoea and constipation
• Yeast infections
• Frequent bladder infections
• Irritable bladder
• Hormonal complaints including menstrual irregularities such as pain or bleeding
• Pre-menstrual syndrome
• Thyroid dysfunction
• Nervous system complaints including depression, irritability, inability to concentrate
• Immune system complaints include allergies, chemical sensitivities, low immune function
---
If your past history includes chronic yeast infections, chronic antibiotic use for infection or acne, oral birth control pills or oral steroid hormones - your chances of having Candida overgrowth significantly increases.
---

---
One of the scariest things about Candida, is the way that it begins to reprogram you to crave more of the foods that it wants. It hijacks your taste buds, brain chemistry and hormones so as to make you desire foods that make it grow faster and mess you up even more (classic addiction).
Breads, sugars, refined carbs, sodas, fried foods, carb heavy foods like pizza and pasta, and of course, desserts and sweets. Do you often find yourself craving these things?
If so, it's probably not because you're a naturally unhealthy eater. It is because the bad bacteria has already taken over your body.
It's like, they're down there in your stomach yelling Feed Me as they force you to crave foods that worsen your condition, make you gain weight and make it literally painful for you to go on a diet that doesn't include them.
Candida has also been linked to many studies showing that it could be the number one cause of obesity.
As Dr's Carolyn Dean and William G Crook wrote in their 2005 book: The Yeast Connection and Women's Health:
Most women don't have even an inkling that their symptoms could be caused by yeast overgrowth in their bodies. The number of women suffering in silence, not even knowing what is really wrong and blaming themselves for failing is, I believe, literally numbered in the millions. Millions of women who can't lose weight and have no idea why!
---
Closing Thoughts
---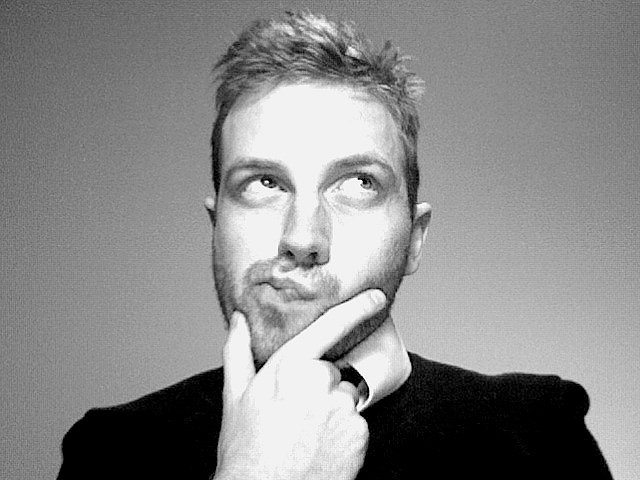 ---
Sugar is covertly killing us.
Many studies have shown that cancer cannot survive in a non-sugar environment.
You will soon be paying sugar taxes to the Gov't that addicted you to your sugar!
Sugar is often hidden in processed foods and preservatives and given fancy names on the label that are designed to disguise it from you.
Scientists have known that sugar is more addictive than cocaine since at least 1808 (over 200 years ago) - see Part 1.
Everyone should know that most cancer research is largely a fraud, and that the major cancer research organisations are derelict in their duties to the people who support them - Linus Pauling, Ph.D, two-time Nobel Prize winner and one of the founders of quantum chemistry and molecular biology.
Linus Pauling was invited to lead the chemistry division of the Manhattan Project but he refused on ethical grounds.
Science is primarily funded by Gov't and corporations - the men that fund the research control the scientific outcomes.
You won't hear about Candida in the mainstream media.
Fortunately, we have Steemit.
---
If you seek truth - please consider following me and help me to spread it.
Please consider supporting my channel and resteeming this post.
In Part 4 (my final post in this series) I will share with you what I personally do to kill, and keep this naturally occurring parasite at bay.
---
Till next time…
Love, Peace & Truth
@steemthruth