Meditation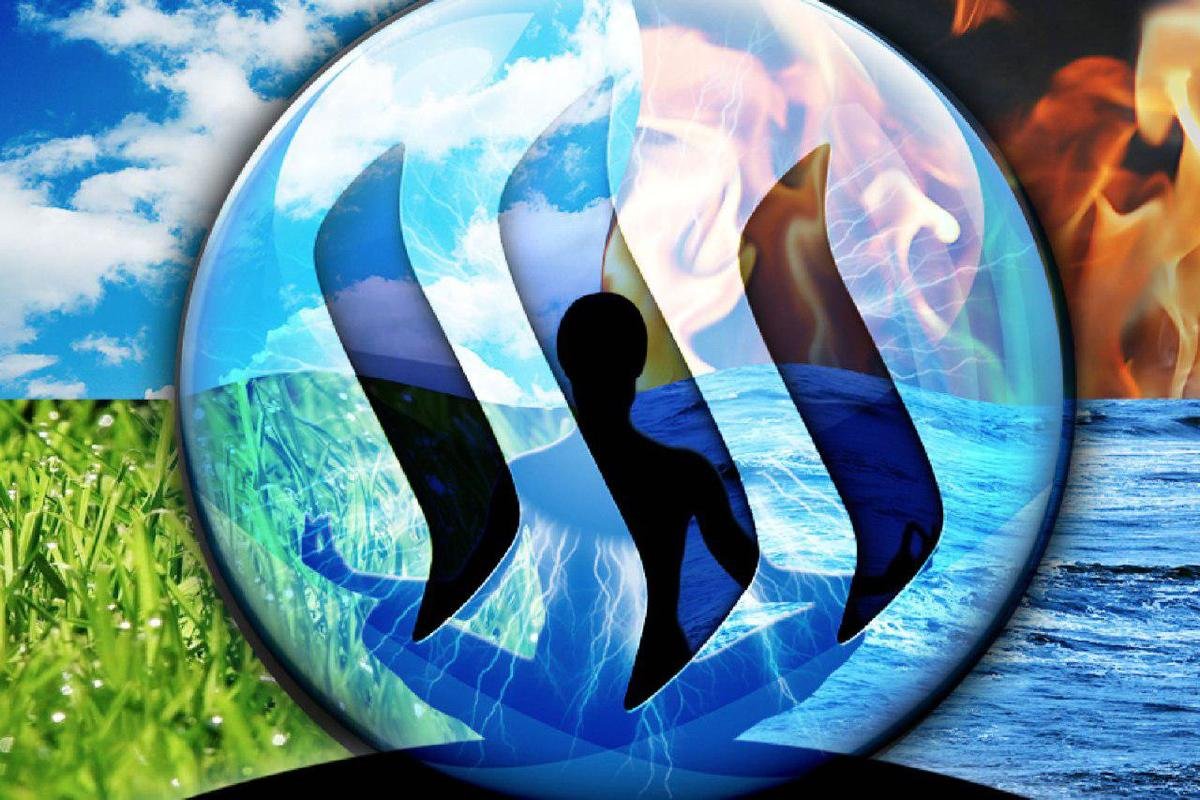 There are many different types of meditation, that differ in the positions, the way of breathing, which outcome you wish to achieve etc. I personally am practicing Zen-Meditation (Also called "Zazen"), so I'll be talking about this specific form of meditation today.
Zen-Meditation is the oldest form of meditation practiced by Masters like the Buddha, the Dalai Lama, Dogen, and many more.
First of all: What is mediation?
Meditation is a state of mind that can give you insights about your inner self, your subconscious, and can make you more aware of things you otherwise would've never thought about.
Meditation is simply being in the moment, taking some time out of your busy day to just stop and be.
And the great thing is: Everyone can do it! It's not hard to learn, and there are almost no requirements. Once you understand meditation and practice it regularly, you are much more in control of your own feelings and how to live your life. A lot of people miss this opportunity and never get to this state of conscious awareness, not knowing how much more control over their own life they could've actually had!
The Zazen I speak of is not learning meditation. It is the manifestation of ultimate reality" – Dogen Zenji
What are the benefits of meditation?
Someone once asked the Buddha skeptically, "What have you gained through meditation?"
The Buddha replied, "Nothing at all."
"Then, Blessed One, what good is it?"
"Let me tell you what I lost through meditation: sickness, anger, depression, insecurity, the burden of old age, the fear of death. That is the good of meditation, which leads to nirvana."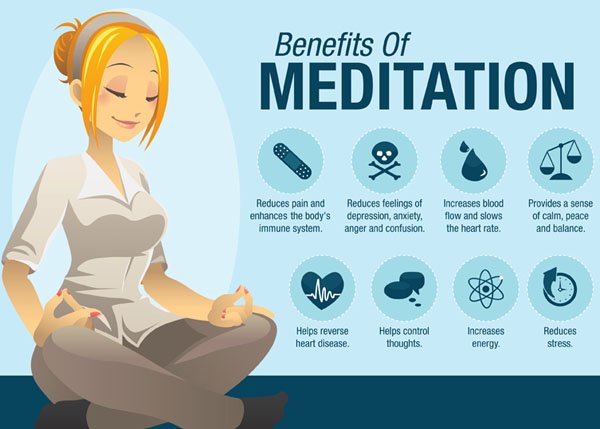 Like mentioned above, we can learn a lot about ourselves, who we are, what the nature of reality is, and get to a new state of conscious awareness, where we are able to see things (and our own problems!) from a different perspective, which helps to solve those problems altogether a lot of the time.
Other than that, meditation is actually healthy for us too!
It releases tension and stress from your body, relieves pain, improves your focus, decision making, ability to work under stress, lessens anxiety and feelings of panic, improves learning and creativity, reduces blood pressure the risk of heart diseases, improves immunity and much more!
This was only a small list of benefits from meditation! You can find a full list of 76 scientifically proven reasons here. Also, when you're in a deep meditative state, our brain releases Dopamine (one of our "Happiness Hormones"), which increases over all well-being and happiness in our life.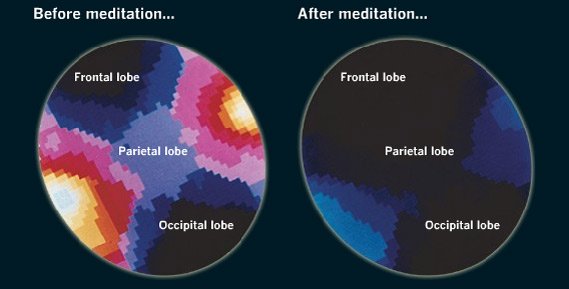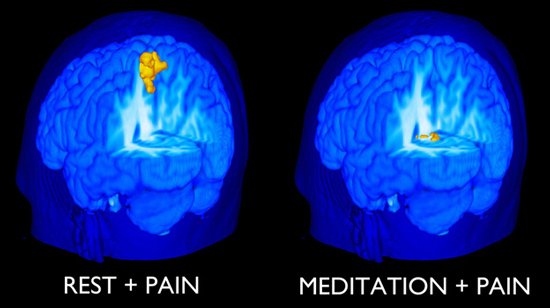 So how do I meditate?
Find a quiet place where you can be alone. It doesn't matter if it is your bedroom, your office, or even a restroom. But once you've found it, don't judge it. Anywhere is fine! Thinking about this being an "awkward place to meditate" will only throw you off.
Get in a comfortable meditation position. This could be in a laying position or sitting down – in traditional zen-meditation you should sit in a lotus position, but if you're a beginner, it's not a necessity.
Sitting cross-legged is totally fine too, resting your back comfortably against something.

Have good body posture – sit upright, have a straight back, don't slouch!
Close your eyes (don't force them shut, just let your eyelids fall down naturally) and just relax your eyes, they should be pointing downwards in about a 45 degree angle.
Bring your hands together, with the thumbs touching, and rest your hands comfortably in your lap
Start by taking 5-10 deep breaths, breathing only through your nose. This is just to keep your blood flow going.
Next is actually following a breathing pattern. (Keep in mind that there are hundreds of breathing patterns, this is just the one that I practice – if it doesn't work for you, you can easily find an alternative!)

So what I personally do is breathe in for about 3 seconds, hold my breath for 2 seconds, and then breathe out again for 3 seconds. Take care that you breathe into your stomach and not your chest. First it might be complicated to count in your head, but the more you practice, the more you will get into the rhythm naturally.
Now you slowly get into that meditative state. Some people recommend thinking about the problem you want to solve now, or repeating something like a mantra over and over.
But in traditional zen meditation, the key is to think of non-thinking. You make your mind go blank, think of nothing, and simply live in that moment.
Now you might be wondering, how do I think of nothing? We feel like our mind is always thinking of something! Well the solution is to not attach to your thoughts. It is totally natural that you get thoughts running through your mind, but simply try to let them go. It can take 10 minutes or longer if you're a beginner, but just keep on letting go all your thoughts until you reach a state of complete non-thinking. Just let your thoughts pass by.
Whatever passes through your mind, don't focus on it and don't try to suppress it. Just observe it as it comes and goes.
- Mingyur Rinpoche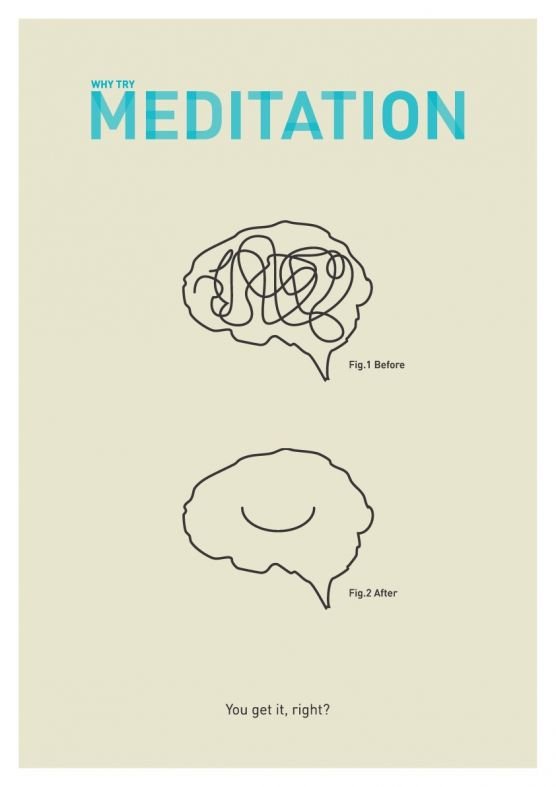 The last step is simply to let your mind flow freely. Now you have achieved your meditative state, simply live in the moment. Just be. You might actually reach the state of non-thinking without even realizing it.
Now that you have successfully meditated, you can just exit that meditative state whenever you like. There is no goal, and there is also no end point to this meditation. You've done it!
If you want, you can listen to calming music while meditating. There are lots of different videos on YouTube. Some people prefer the quiet, others like the music (I personally do, too) so decide for yourself. There are even guided meditations on YouTube.
Disclaimer: There are hundreds of different ways of meditation. If mine doesn't work for you, that's fine, you'll find another one! Also, I'm still just a student and will always be. This post is just about my personal practice and experience! If you have more information or tips about this topic, I'd be happy if you leave it in the comments and I'll inform myself more!
Topics: #medtation #health #science #brain #life #stress #buddhism #spirituality #mindfulness #zen