My Third Exercise in my 8 MASS Building Program for Shoulders!
The Standing Dumbbell Lateral Raise will be my third exercise in my 8 week MASS building program.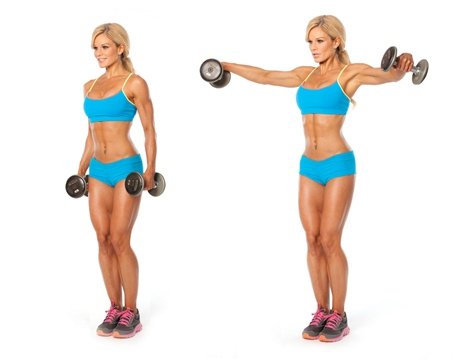 Image Source "Google Images"
How to perform them;
Grab a pair for dumbbells.
Stand with your feet about shoulder width apart and knees slightly bent.
The dumbbells should be by your sides with your palms facing your thighs (This will be your start position).
Lift the dumbbells up and out to the sides while exhaling out. Your elbows should have a slight bend in them. (Don't sway your upper body).
When your arms are parallel to the floor hold for one second then lower back to the start position. (Inhaling as you do).
Repeat the movement for the required amount of reps. I will be doing 3 sets of 6 to 8 reps.