Alfalfa field in October - making Alfalfa Green Juice
Pheeewwwww!! 
It's been three weeks already since my last post! OMG! Time flies tooooooo fast! Unfortunately I didnt have time to read your stories and your blog writings :( and I'm sure I missed a lot of good information. Plus, I had some problems with my phone and now I need to reinstall an app for steemit. What is the best app for this? What do you use? 
In Romania we're still having good weather. The temperature didnt dropped under 18 degrees in the day! And in the last days we had 23-24 degrees. Thats huge! When I was a child, at this time it was cold and rainy and I remember coming home from school and being frustrated about walking through the rain and COLD. Now all changed! What's all about? The whole world's climate is changing and this is not new, as you already knew.
That's why, I took advantage on the weather and every time I could, I would go and pick some alfalfa greens and make myself a juice. Alfalfa it's a very healthy juice and a strong one. It has some side effects too, I will write them down below but overall it is a super healthy drink. Funny thing, when my grandpa lived, he had alfalfa in a corner in his garden and every time I would go and pick some, he made a joke saying 'you know I planted this for the pigs right'? =) cause romanian people cultivate this plant as food for pigs mostly!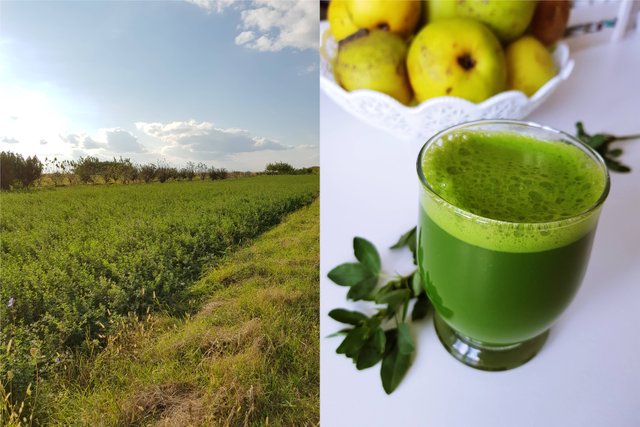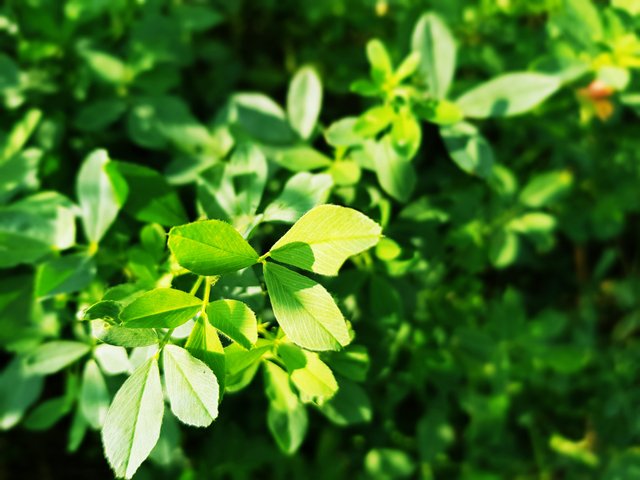 This field of alfalfa greens is 2 minutes from my home, basically its near the end of my land. Cause I live at country side, thanks God! I'm not joking, I love being here. I lived in the city which is 15 min from my place but it's not even questonable. Living in the city has some advantages, I wont deny that but thousands time I preffer living here. Plus, I drive 10 min and I'm there again. Easy peasy.  The field of alfalfa is not mine, but my neighbourgh's. He told me I can pick them to make juice as much as I want so this is exactly what I do! hihi Romanian people are good neighbourgs!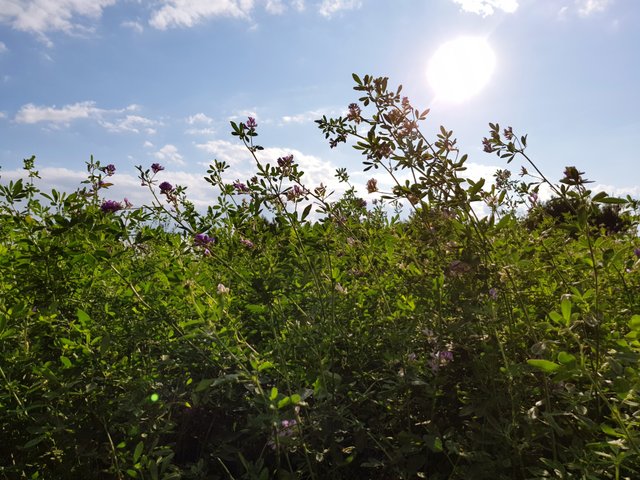 Alfalfa is similar with wheatgrass, maybe this is more familiar for some of you. @trucklife-family has a post about how she sprouts and juices wheatgrass so if you're interested, go take a look here .
Overview Information of Alfalfa
Alfalfa (also known as LUCERNE) is an herb. People use the leaves, sprouts, and seeds to make medicine.
Alfalfa is used for kidney conditions, bladder and prostate conditions, and to increase urine flow. It is also used for high cholesterol, asthma, osteoarthritis, rheumatoid arthritis, diabetes, upset stomach, and a bleeding disorder called thrombocytopenic purpura.  It was long prized for its superior content of vitamins, minerals and protein, compared to other feed sources  People also take alfalfa as a source of vitamins A, C, E, and K4; and minerals calcium, potassium, phosphorous, and iron. 
Alfalfa also has a high content of bioactive plant compounds. They include saponins, coumarins, flavonoids, phytosterols, phytoestrogens and alkaloids 
Uses & Effectiveness
(Insufficient Evidence for)
High cholesterol. Taking alfalfa seeds seems to lower total cholesterol and "bad" low-density lipoprotein (LDL) cholesterol in people with high cholesterol levels.
Kidney problems.
Bladder problems.
Prostate problems.
Asthma.
Arthritis.
Diabetes.
Upset stomach.
Other conditions.
Alfalfa has many potential health benefits, but only a few have been scientifically evaluated. It may benefit metabolic health, menopause symptoms and have antioxidant effects, but human studies are needed.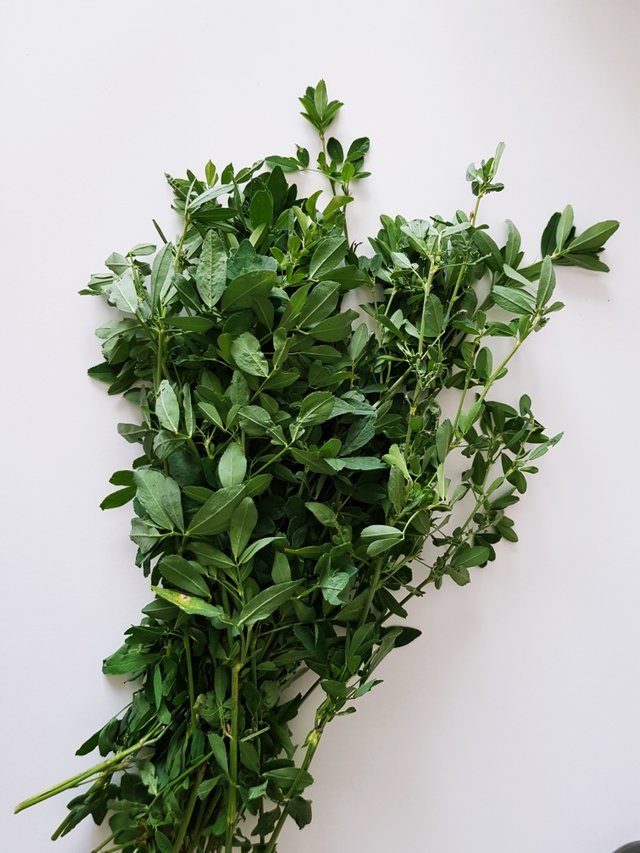 Side Fffects
Alfalfa leaves are possibly safe for most adults. However, taking alfalfa seeds long-term is likely unsafe. Alfalfa seed products may cause reactions that are similar to the autoimmune disease called lupus erythematosus. Alfalfa might also cause some people's skin to become extra sensitive to the sun.  
Special Precautions & Warnings:
Using alfalfa in amounts larger than what is commonly found in food is POSSIBLY UNSAFE during pregnancy and breast-feeding. There is some evidence that alfalfa may act like estrogen, and this might affect the pregnancy. Same is in case of  Hormone-sensitive condition such as breast cancer, uterine cancer, ovarian cancer, endometriosis, or uterine fibroids 
 Diabetes: Alfalfa might lower blood sugar levels. If you have diabetes and take alfalfa, monitor your blood sugar levels closely. 
There are also some Interactions between alfalfa supplements and other drugs. See more here.
For more Information on Alfalfa (including how to sprout alfalfa seeds), please see these two sources Source 1 and Source 2 .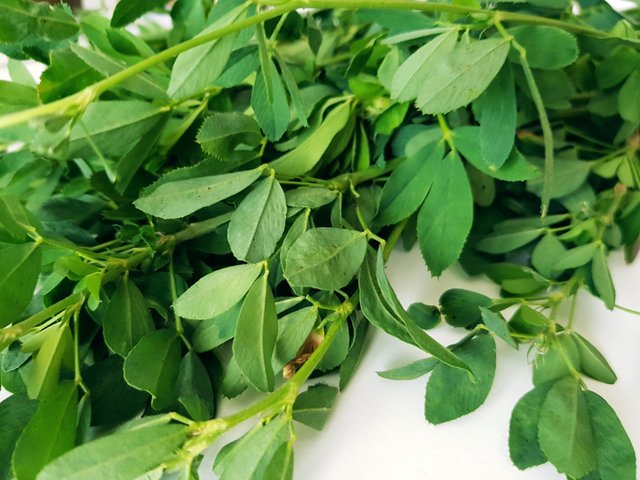 How I juice ALfalfa Greens?
There are 2 ways. The short one or the long one!
The long one is using a juicer. You know what's coming, right??! All that washing on small parts of the juicer is getting me crazy! + its keeping me busy :p
The short one is using a blender and then strain the mixture! So, when I dont have time I put all the ingredients I want in the blender, chop 'em roughly and then strain it to get all the vitamins! 
That's exactly what I did last time when I juiced Alfalfa! See here the recipe and instructions photos.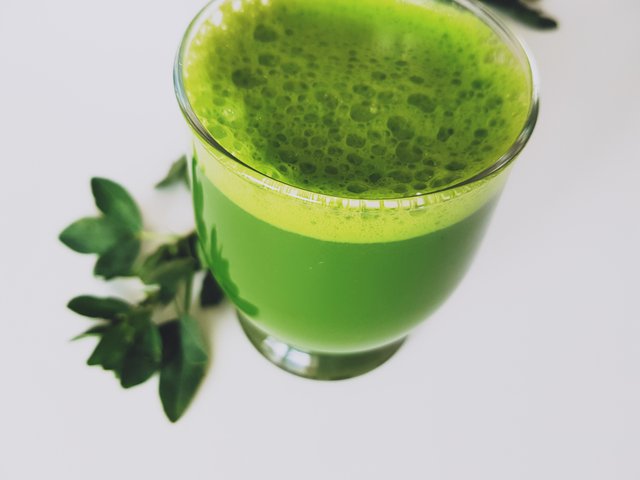 INGREDIENTS
one handful of Alfalfa greens (plant)
one handful of fresh parsley
4 apples
1 lemon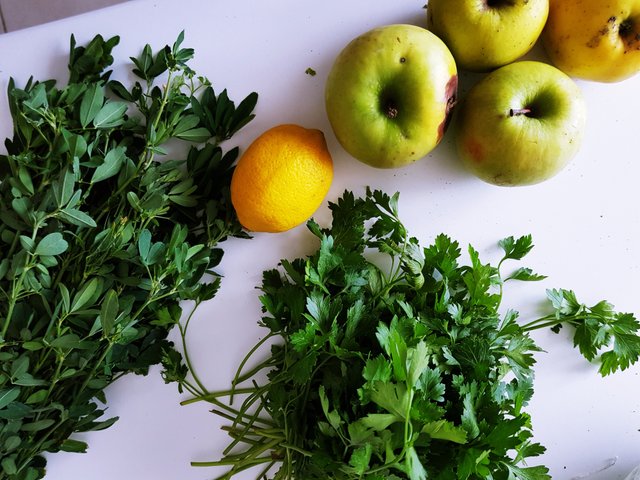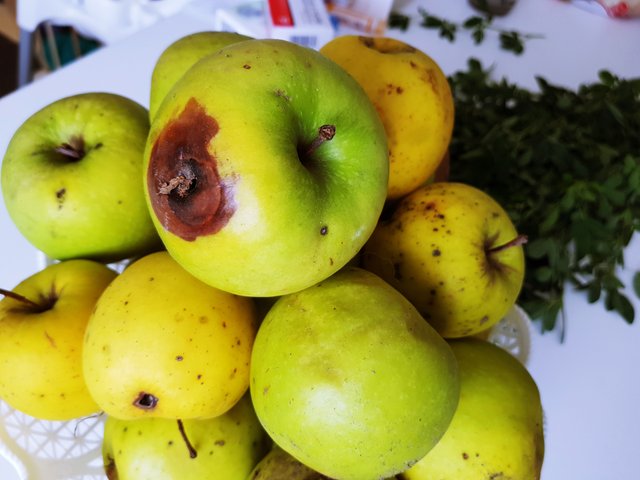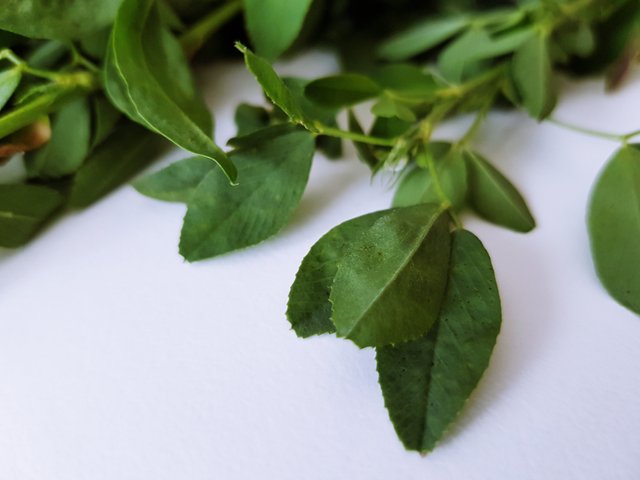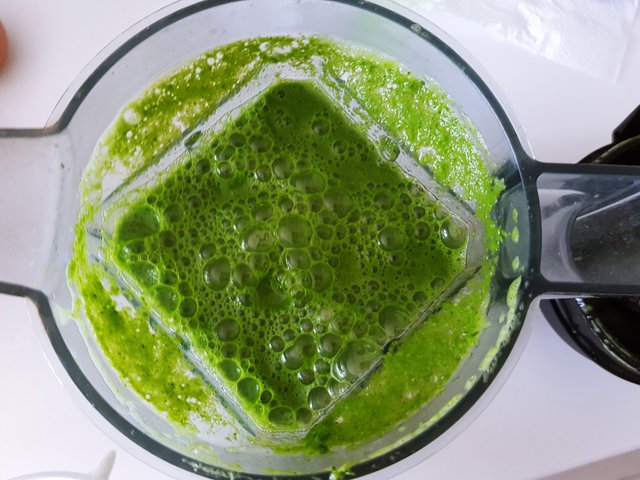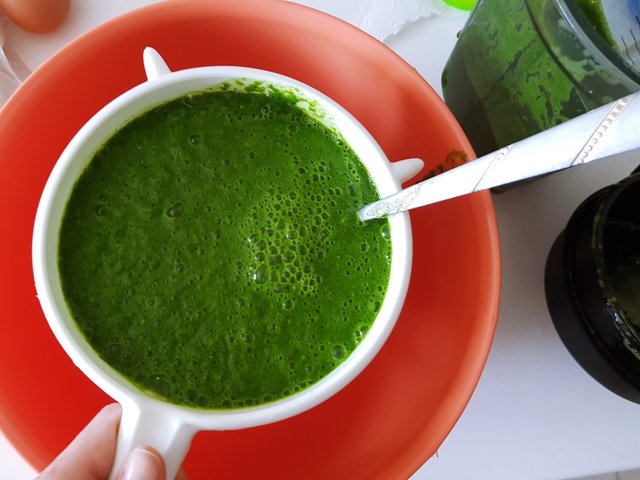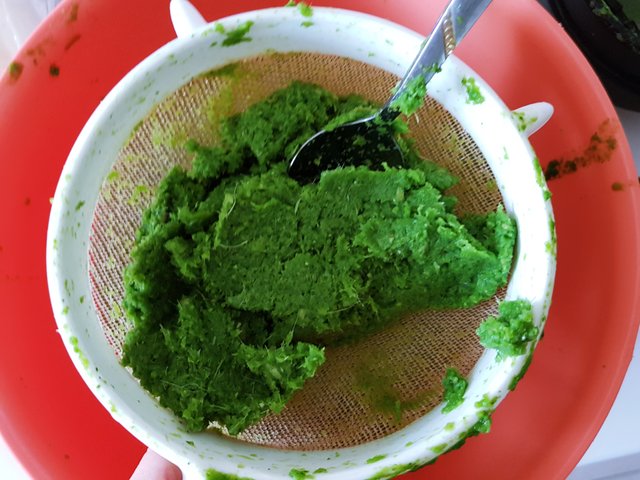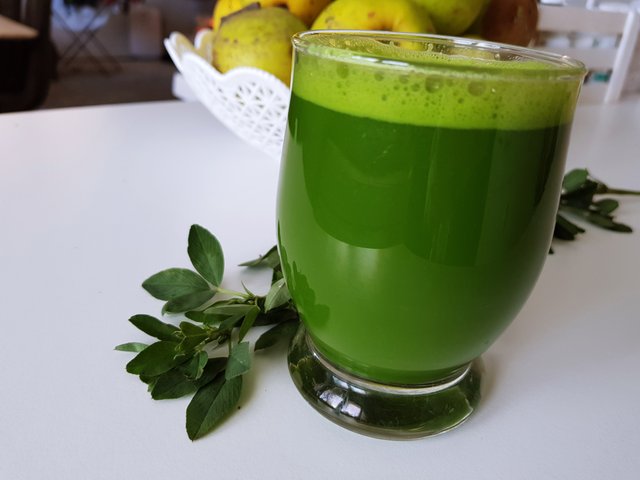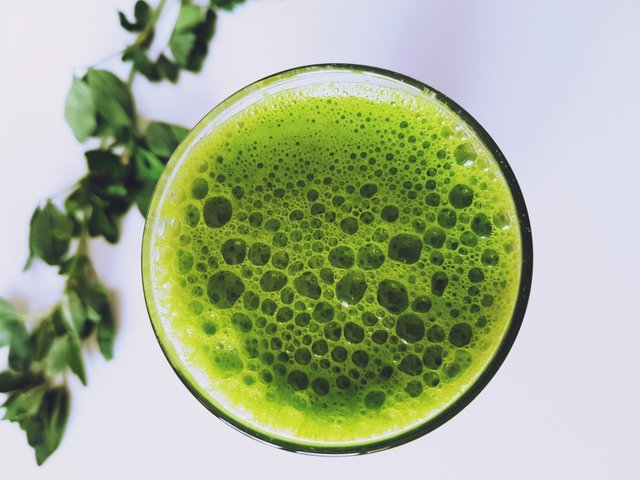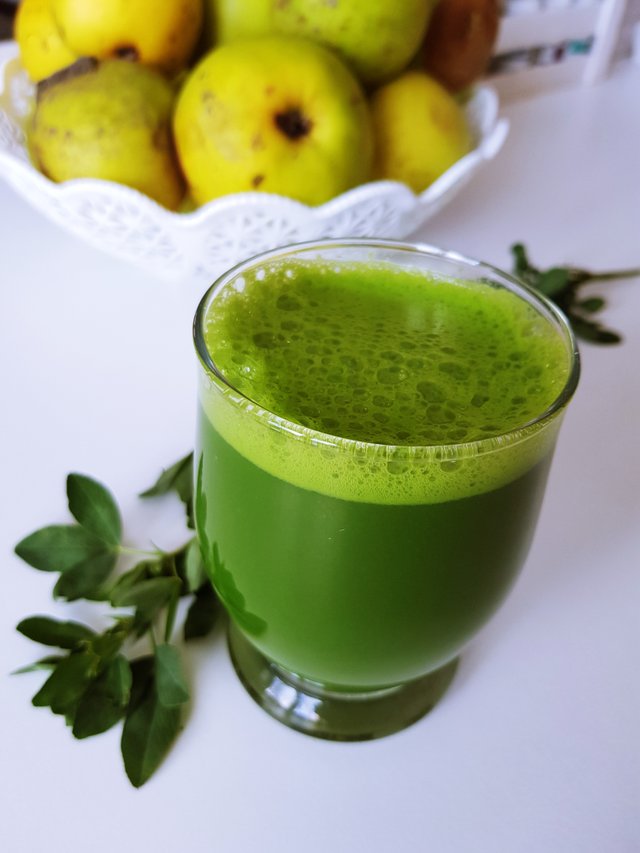 THIS IS the ALFALFA FIELD I was talking about!!!
Some of my cats are always coming with me....🐱😹🐾
💚💚💚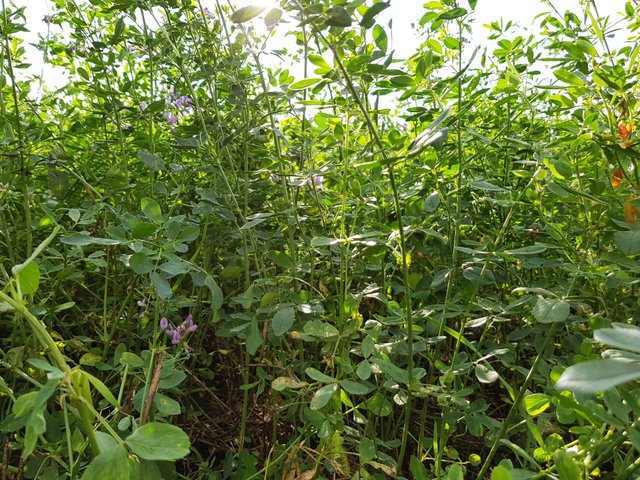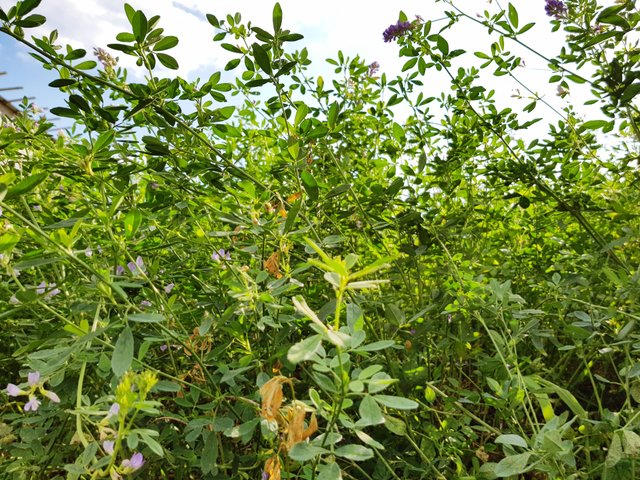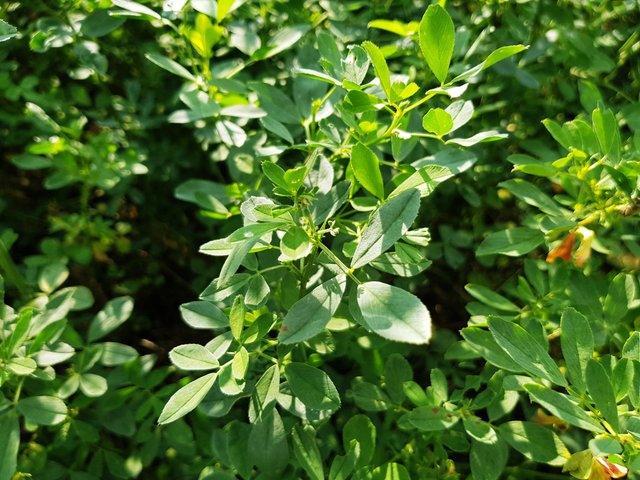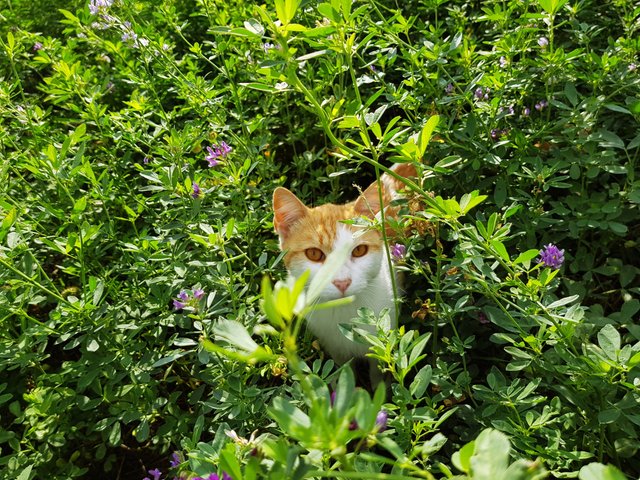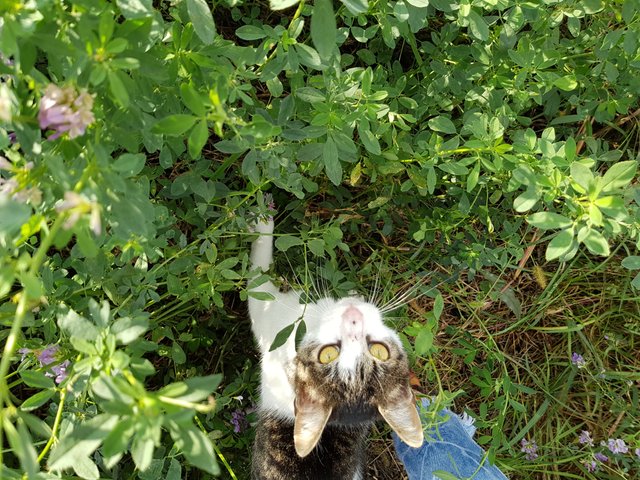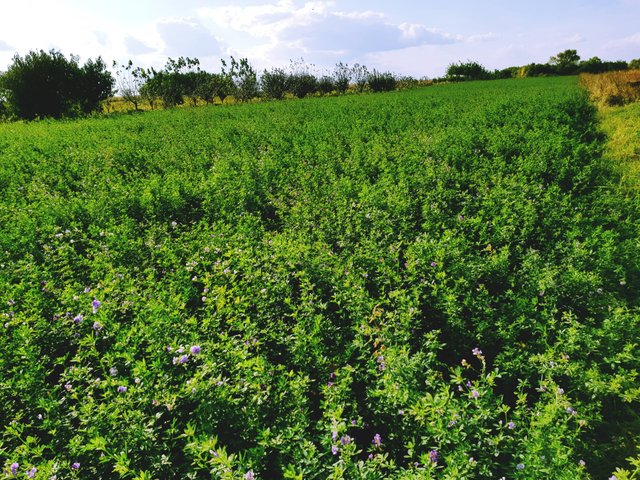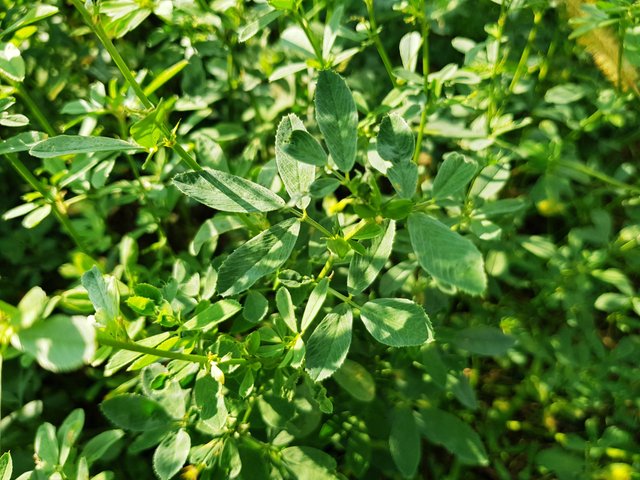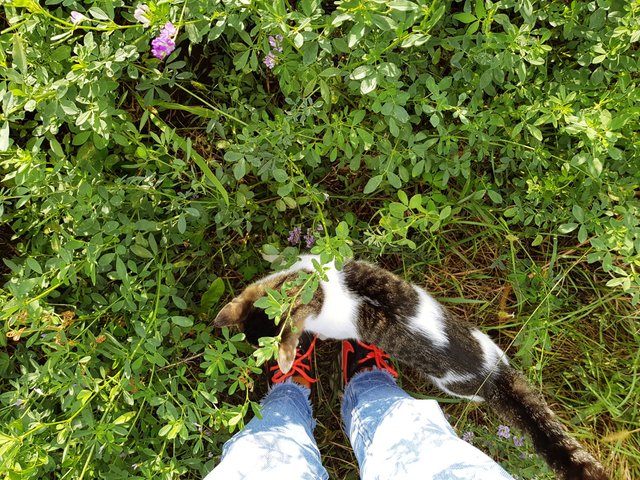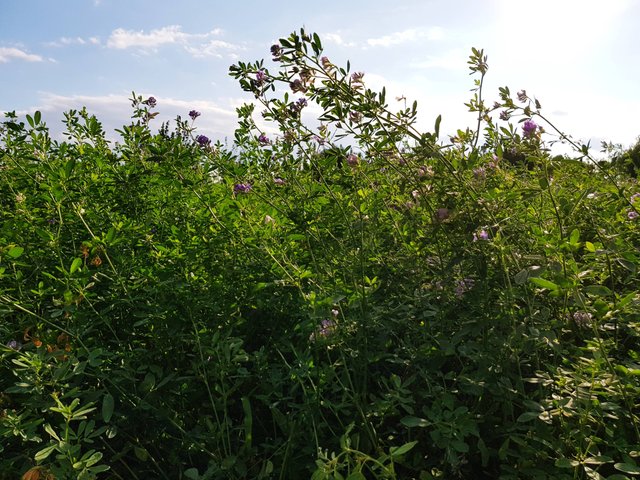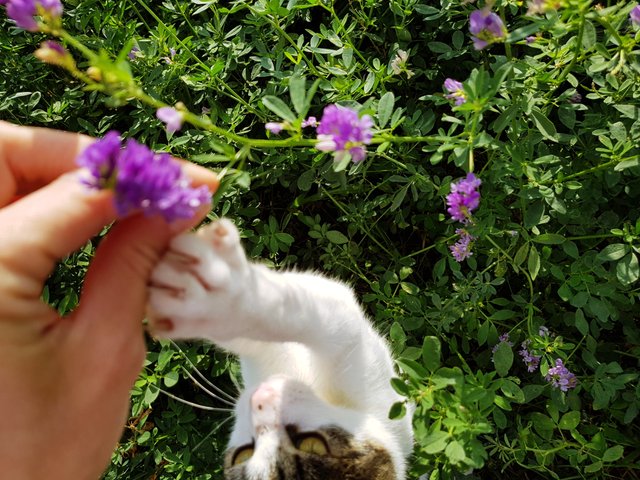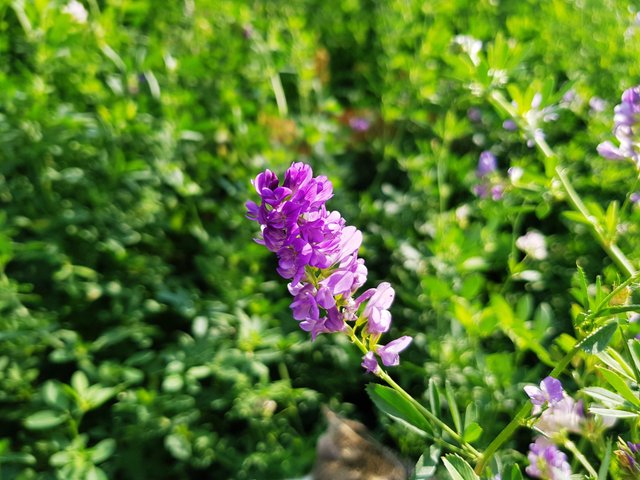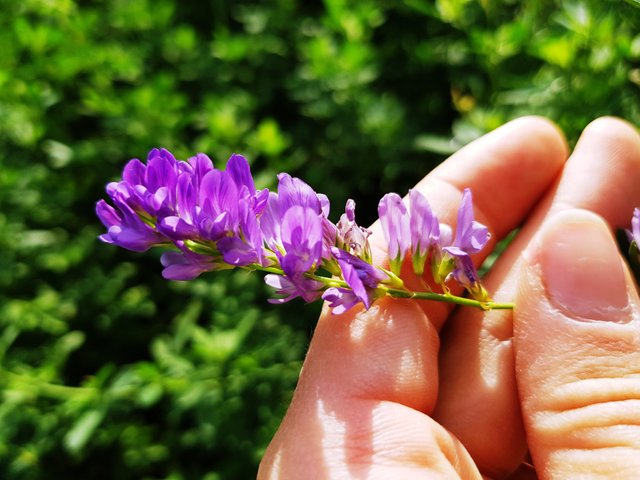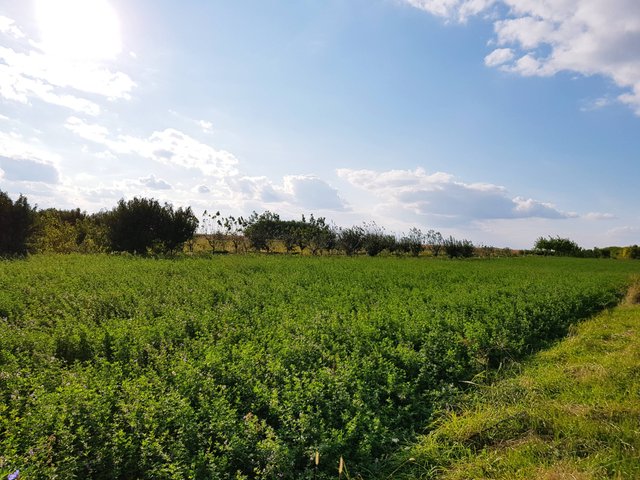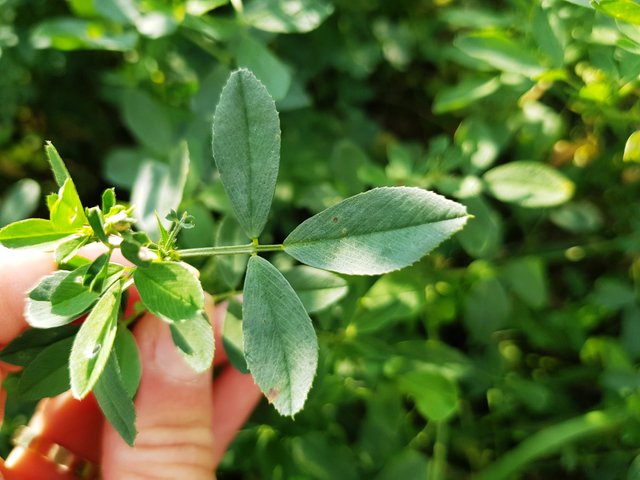 ALL CONTENT IS MINE AND ORIGINAL! ALL THESE PHOTOS WERE TAKEN WITH MY SAMSUNG S8.
If you like my work, comment, upvote and resteem! Or if you want to stay in touch with me for more delicious healthy recipes and articles on health, HIT the Follow button on my blog!
Stay healthy,
Miss Deli ❤️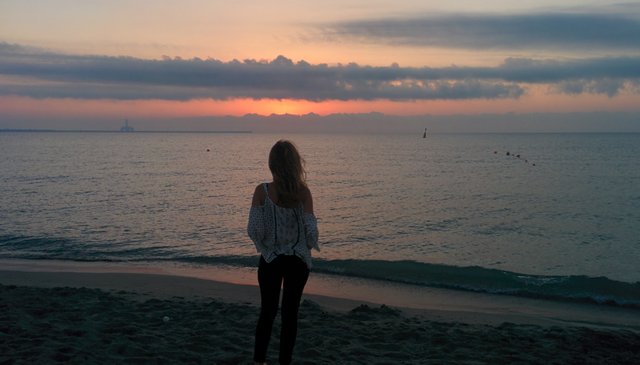 Proud member of @naturalmedicine Team.


LOTS OF NATURAL HEALING AND LOVE TO YOU ALL!! ❤️