Why I USE and Recommend - LIFE Changing Supplements for Your COMPLETE Immune/Cellular/Cardiovascular/Brain/Heart/Joint HEALTH.
I have been introduced to doTERRA and it's amazing LifeLong Vitality Supplements in 2017, and I truly must say that these incredible have changed my life and this is definitely the foundation that everyone needs in their lives to support their overall, complete wellness.
For more than 10 years now, these LifeLong Vitality supplements have been #1 product for doTERRA and that says it all. This is the foundation for doTERRA users and for a good reason. They WORK and change LIVES and the beautiful thing is that you will see the difference in the first 30 days, sometimes within a few days, really depending on a person.
You don't have to take my word for it, but at least give it a try to see it for yourself, with a 30 day 100% money back guarantee. You can send back your empty containers because doTERRA wants you to try them for at least 30 days, and if you don't like it, get your money back.
There is nothing for you to lose, but only to gain a healthy long life.
If you are using supplements or vitamins or omegas etc. and you don't see any difference in your health in your life, you are just spending money on expensive pee since 95% of all supplements/vitamins/products on the market right now are not absorbable/bioavailable and are filled with rocks and salted minerals and who knows what. Plus they have all the ingredients listed on the bottles (the more the better) in the smallest dosages that will not make any difference in your health, but as long as they are listed, which is just a way to trick people to buy their product.
I use these with my family daily because it is safe for your kids to take also, just make sure you read the labels. The beautiful thing about all doTERRA's products are 100% pure, plant-sourced which your body recognizes it and absorbs it, plus doTERRA makes the highest grade of essential oils in the market around the world.
When I stop using these because I couldn't get them for certain reasons, (which happens once in a while) I totally start feeling a huge difference in my health, in less than two weeks if not in the first week.
You will not find these in the market and in order for you to buy all the incredible vitamins, minerals, fatty acids
LifeLong Vitality Pack consists of 3 different bottles. https://www.doterra.com/CA/en/p/doterra-lifelong-vitality-pack-nhp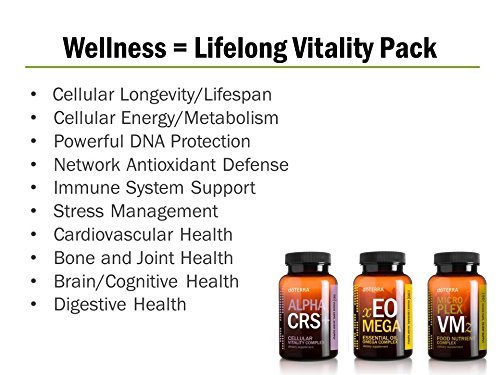 MICRO PLEX VMz - All natural, whole-food formula of bioavailable vitamins and minerals.
xEO MEGA COMPLEX - This is crucial for supporting your brain and heart health. This Omega complex is a revolutionary formula that blends Certified Pure Therapeutic Grade essential oils with natural marine and plant-sourced essential fatty acids. (Also available in vegeterian-friendly formula)
ALPHA CRS + CELLULAR VITALITY COMPLEX - Provides antioxidant protection to cellular DNA and cell structures. Supports healthy cell proliferation and lifespan. Promotes mitochondrial energy production. Supports healthy immune function. Features botanical extracts, carotenoids, and polyphenols as well as a cellular energy blend.


Please check out more about the LifeLong Vitality (LLV) pack (testimonials, ingredients etc.) in this link below:
https://media.doterra.com/us/en/brochures/lifelong-vitality.pdf
You can check out all about doTERRA essential oils here in
Source to You
and what is behind the bottle/science behind the bottle.
Hope that you enjoyed the video and if you would like to learn more about essential oils and how I use them and which ones I use, you can check my FB page
Earths Gift
or if you would like to check what doTERRA is all about and their products, you can check my
Website
.
Love
@joalvarez
.
---
Please support
@surpassinggoogle
for making this community a better place.
Here is the link to his original post, about the
#ublog
which he has created, so please check it out:
https://steemit.com/ulog/@surpassinggoogle/please-join-in-in-curating-ulog-2029-steemit-posts-on-ulog-in-the-past-few-days-we-are-reshaping-the-internet-with-freshness
---
I am a great supporter of
@familyprotection
who is working very hard to help the families stay together and this project is the most amazing project that I would suggest for everyone on this steemit community to check it out and support it and by doing it we are helping people in need who are trying to keep their kids safe from being taken away (kidnapped) by the Social Services. Here is the link
Click here
---
I am also a part of one of the most amazing projects here on steemit and that is
@gratefulvibes
project where you can also join
@gratefulvibes
Discord chat group, where we support the newcomers and just have an amazing time.
---
Thank you for visiting my post. If you like it, please don't forget to Upvote, Follow, and Resteem, it is very, very appreciated. Any suggestions are always very welcome so that I can keep improving in this community.
God Bless!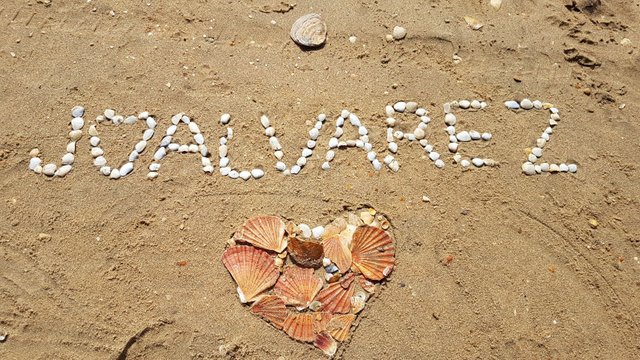 Image created by my beautiful friend
@sunnylife
.