How You Can Get 7 FREE Essential Oils??? First Time Ever "BOGO BOX"
First time ever - 🤩BOGO BOX🤩 Say What????
So doTERRA has been doing BOGO week (Buy One Get One Free), usually twice a year. That means that surprisingly doTERRA will do a week (5 days) of buy one oil and receive one oil for free/each day. We all love the BOGO's.
The only thing is that for every day (if you want to get the deal each day because you can only get the deals you want or need) you would have to pay for shipping, (which is $5.99, but it is actually free if you have your account, by doTERRA returning the $6 to your account the next month).
The other thing is that most of the time the deals would sell out, so some people were not able to get the deals (if they didn't order first thing in the morning).
And because a lot of people would want to get all the daily deals, doTERRA decided to make this awesome BOGO BOX, which is pretty much guaranteed (if you order first thing on Monday morning). You get all the deals, which is awesome and instead of buying 5 oils and getting 5 oils free, you get 7 oils free. That is crazy, if you ask me. And the beautiful thing is that you only pay for 1 shipping, which is so clever, especially during all this craziness that is going on.
Now because not everyone wants to buy the whole BOGO BOX, you can also buy your daily BOGO deals, which is actually something that I will probably pick, since I just made a big order and I have most of the oils that we would have to purchase, so I just have to wait for the other daily deals and see which oils I would need, or want.
Plus, doTERRA makes sure that they will provide us with the right oils for the right time of need. For example, because there is a lot of stress and anxiety going on right now, the two first oils that are the first BOGO (Monday) are Serenity and Balance blends, which are incredibly beneficial right now, especially if you are stressed and confused, frustrated or having trouble sleeping.
I love doTERRA, and how it always seems to amaze me and impress me with their kind hearts and how much they care for their not just customers, but for making sure we get the best health benefits, how they always try to improve and grow and mostly how they are helping the whole world get out of poverty, which is their biggest mission by helping the farmers, their communities, their families, and by helping and creating all kinds of Helping Hands Foundation projects.
I just wanted to share about this cool, new thing doTERRA is doing and if you are interested in purchasing this incredible natural medicine or learn about it more, I have put extra information about the BOGO below.
---
Monday, April 20th, you can receive 7 oils FREE (worth $240), when you purchase 5 oils for $256 CAN. (membership required)
Pay shipping ONCE.
Buying oils for the week are: Serenity, Spearmint, Citrus Bloom, Rose Touch and Frankincense Touch (not in particular order).
Free oils - Unknown (we will find out on our daily Buy One Get One Free, which are still available on daily deals/purchases with $5.99 shipping each day.
Monday BUY Serenity blend and GET Balance for FREE 😍
If you don't have a membership (25% off your orders), please let me know, so that I can help you get the best deals possible, by msg me or comment below. I'm here to help you and serve you the best way I can.
Watch the video where I explain it all and if you have any questions, please don't hesitate to ask.




You can check out all about doTERRA essential oils here in
Source to You
and what is behind the bottle/science behind the bottle.
Hope that you enjoyed the video and if you would like to learn more about essential oils and how I use them and which ones I use, you can check my FB page
Earths Gift
or if you would like to check what doTERRA is all about and their products, you can check my
Website
.
Love
@joalvarez
.
---
Please support
@surpassinggoogle
for making this community a better place.
Here is the link to his original post, about the
#ublog
which he has created, so please check it out:
https://steemit.com/ulog/@surpassinggoogle/please-join-in-in-curating-ulog-2029-steemit-posts-on-ulog-in-the-past-few-days-we-are-reshaping-the-internet-with-freshness
---
I am a great supporter of
@familyprotection
who is working very hard to help the families stay together and this project is the most amazing project that I would suggest for everyone on this steemit community to check it out and support it and by doing it we are helping people in need who are trying to keep their kids safe from being taken away (kidnapped) by the Social Services. Here is the link
Click here
---
I am also a part of one of the most amazing projects here on steemit and that is
@gratefulvibes
project where you can also join
@gratefulvibes
Discord chat group, where we support the newcomers and just have an amazing time.
---
Thank you for visiting my post. If you like it, please don't forget to Upvote, Follow, and Resteem, it is very, very appreciated. Any suggestions are always very welcome so that I can keep improving in this community.
God Bless!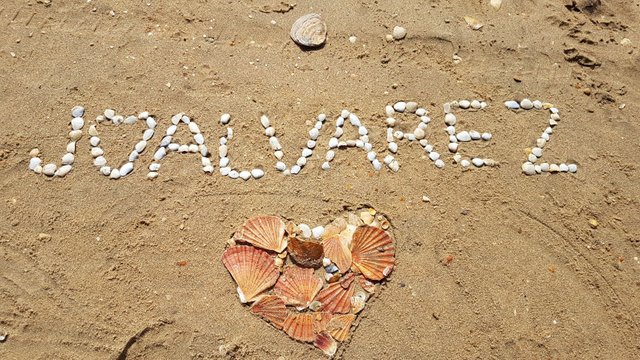 Image created by my beautiful friend
@sunnylife
.