How I use a DIFFUSER and WHY Everyone Should Have One in Their Homes.
This is how we use diffuser in my house to help us take a better care of our health during this time of health crisis.
I share some of the essential oils we use to support our immune system and to cleanse the air we breathe in our home.
Some of the Essential Oils that I use and have mentioned are:
THYME - One of the most Antioxidant Essential Oils
- Supports your immune, respiratory system
- Supports your memory and concentration
COPAIBA - Supports your immune, respiratory, nervous, digestive, cellular health, cardiovascular
system
- Soothes anxious feelings, calms the nervous system
- Antioxidant properties
Link: https://www.doterra.com/CA/en/p/copaiba-oil
EUCALYPTUS - Contains strong purifying/cleaning properties
- Calming, yet energizing properties
- One of the best supporting oils for respiratory system - opens up the airways
Link: https://www.doterra.com/CA/en/p/eucalyptus-oil
LEMON - Detoxifying properties
- Provides Vitamin C
- Purifying properties
- Energizing, uplifting properties
- Supports your immune system
Link: https://www.doterra.com/CA/en/p/lemon-oil
ONGUARD Blend - Protective Blend
- Supports healthy immune and respiratory function
- Support the body's natural antioxidant defenses
- Promotes healthy circulation
- Energizing and uplifting aroma.
Link: https://www.doterra.com/CA/en/p/on-guard-oil
BREATHE Blend (US market)/ EASY AIR (CAN market)
- Supports clear breathing and clear the airways
- Maximizes the effects of seasonal threats
Link: https://www.doterra.com/CA/en/p/easy-air-oil
FRANKINCENSE - Supports healthy cellular function
- Promotes relaxation and a balanced mood
- Boosts the immune and respiratory system
- Promotes feelings of peace, relaxation, and overall spiritual and emotional
wellness
Link: https://www.doterra.com/CA/en/p/frankincense-oil
CLOVE - Powerful antioxidant properties
- Supports cardiovascular health
Link: https://www.doterra.com/CA/en/p/clove-bud-oil
Another incredible oil I diffuse is Tea Tree oil, which I run out of.
Thank you for watching and your support is greatly appreciated.
I am not a doctor and I'm not saying these oils heal or treat diseases etc. I love sharing natural ways that I use in my household to support our overall wellbeing and I hope you found this helpful.
I strictly use doTERRA essential oils, especially when I mention taking these oils internally because I can trust fully what is in the bottle and I know using doTERRA essential oils, I will get the highest, purest and most potent health properties for my family.
I have attached the essential oils links to my website, if you would like to purchase these oils. I would strongly recommend asking me to help you get these products in the best way, the cheapest ways through the wholesale prices, so ask me how I can help you get the best deals possible. I would love to help.



Hope you enjoyed the video and that you are all keeping healthy and strong and enjoying your life to the fullest because every day is a true and the biggest blessing.
You can check out all about doTERRA essential oils here in
Source to You
and what is behind the bottle/science behind the bottle.
Hope that you enjoyed the video and if you would like to learn more about essential oils and how I use them and which ones I use, you can check my FB page
Earths Gift
or if you would like to check what doTERRA is all about and their products, you can check my
Website
.
Would love to hear about your natural remedies you use in your home.
Love
@joalvarez
.
---
Please support
@surpassinggoogle
for making this community a better place.
Here is the link to his original post, about the
#ublog
which he has created, so please check it out:
https://steemit.com/ulog/@surpassinggoogle/please-join-in-in-curating-ulog-2029-steemit-posts-on-ulog-in-the-past-few-days-we-are-reshaping-the-internet-with-freshness
---
I am a great supporter of
@familyprotection
who is working very hard to help the families stay together and this project is the most amazing project that I would suggest for everyone on this steemit community to check it out and support it and by doing it we are helping people in need who are trying to keep their kids safe from being taken away (kidnapped) by the Social Services. Here is the link
Click here
---
I am also a part of one of the most amazing projects here on steemit and that is
@gratefulvibes
project where you can also join
@gratefulvibes
Discord chat group, where we support the newcomers and just have an amazing time.
---
Thank you for visiting my post. If you like it, please don't forget to Upvote, Follow, and Resteem, it is very, very appreciated. Any suggestions are always very welcome so that I can keep improving in this community.
God Bless!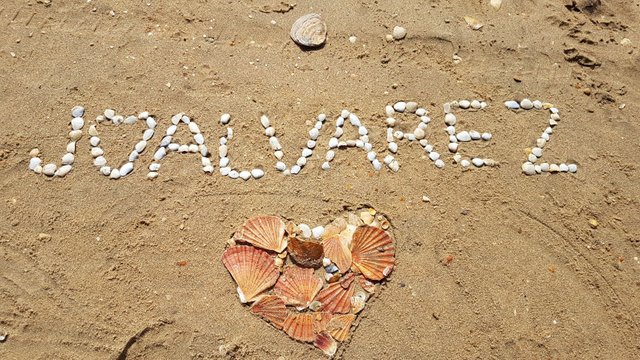 Image created by my beautiful friend
@sunnylife
.