Some fruitarians eat a diet that consists entirely of raw fruits and nothing else and can be said to practice fruitarianism in its most pure sense. 
However, the term fruitarian is more commonly used by people who eat mostly fruit, in addition to non-starchy vegetables and in some cases other raw foods like nuts, seeds and mushrooms. These are the two most established definitions of fruitarianism today.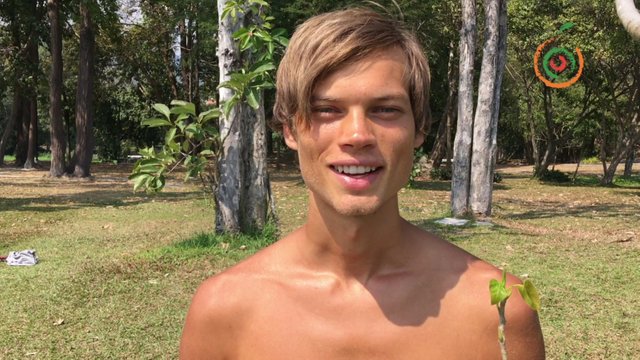 Check out the video HERE 
Wikipedia's description of the diet 
Fruitarianism (/fruːˈtɛəriənɪzəm/) is a diet that consists entirely or primarily of fruits in the botanical sense, and possibly nuts and seeds, without animal products. Fruitarianism is a subset of dietary veganism. Some people whose diet consists of 75% or more fruit consider themselves fruitarians.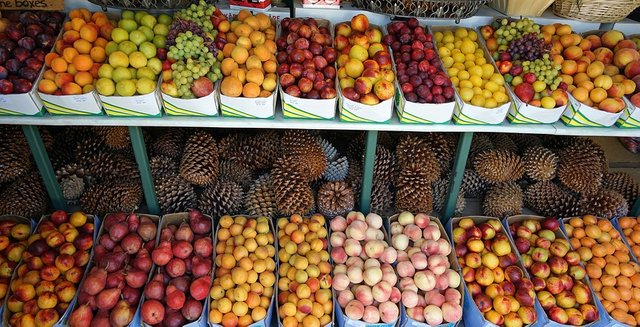 Differences between raw veganism and fruitarianism
Technically speaking, raw veganism is the correct term for a raw vegan diet that includes more than just fruit.
The feasible difference is that even non-strict fruitarians emphasize getting nearly all of their caloric intake from fruit. A fruitarian usually gives less value towards nuts and seeds. And some avoid it completely as they feel it's unnatural to eat seeds as they contain future plants. When it comes down to nuts they are very hard to obtain in their raw natural state. Some nuts are marketed to be raw, but this is rarely the case. Nuts are usually avoided or used very sparingly.
In contrast, raw veganism usually requires more preparation using dehydrators to make crackers and making replications of cooked dishes like pasta, soups and much more. This is especially in the foreground of the raw gourmet movement where there can be said to be an overconsumption of fats, because of the large quantity of oils, nuts, seeds and avocados being used. 
A low-fat raw vegan diet is to be recommended because of it's more appropriate caloric ratio, this makes it more similar to fruitarianism, as low-fat usually means less use of nuts, oils and seeds. 
A fruitarian diet emphasizes simplicity; it's normal to eat one fruit at a time until satisfaction and to eat it as it is, with minimal preparation. The use of oil, sugar, salt, spices and other additives are usually viewed as unnecessary since fruit tastes complete as it is. 
Well-known fruitarians 
Mahatma Gandhi,  "During five years of a purely fruitarian life I never felt weak, nor did I suffer from any disease". 
Arnold Ehret, author of several books on diet, detoxification, fruitarianism and fasting
Steve Jobs, experimented with fruitarianism which influenced his company name "Apple" 
"Although man has included meat in his diet for thousands of years, his anatomy, and physiology, and the chemistry of his digestive juices, are still unmistakably those of a frugivorous animal." ― Herbert M. Shelton, Food and Feeding
Any thoughts about the fruitarian diet? Did you ever hear about it before reading this post? Do you agree with Herbert Shelton that we are frugivores? 
I greatly appreciate upvotes and reesteems so more people can get to know about this alternative diet. Follow me for more in-depth posts about fruitarianism and other health-related, environmental and ethical topics. 
Read more here