[Blood-type-A Elimination Diet] Day's 7, 8 & 9 - Eating at the Renaissance Festival and other adventures
On day 7, I woke up at 7, got the girls ready and rushed them to school. When I returned home at 8:15 to work, I felt hungry and needed something quick and easy.
Watermelon is both quick and easy.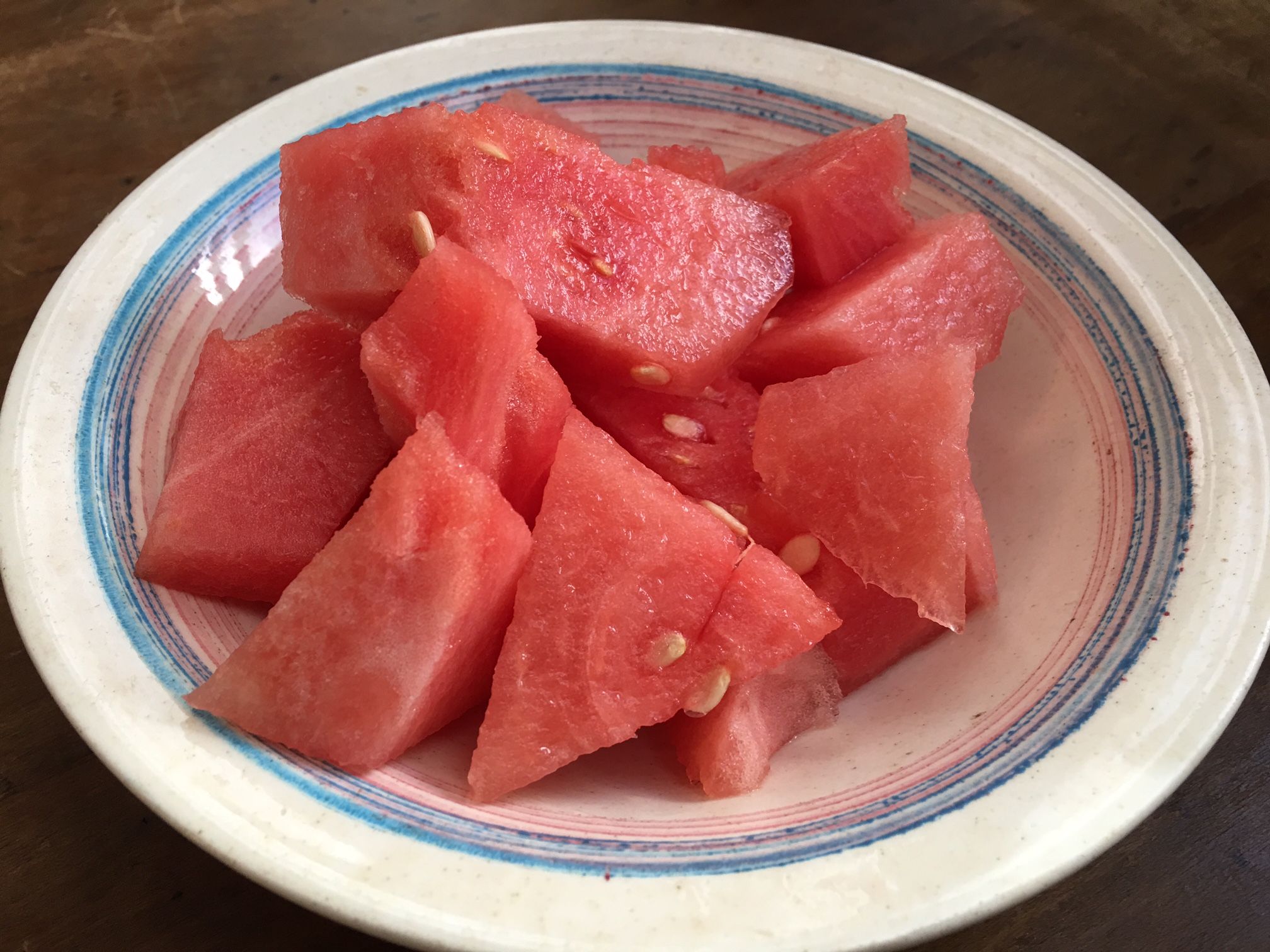 An hour or two later it was time for something a little more substantial. Oatmeal with almond milk, maple syrup and walnuts is my new go-to.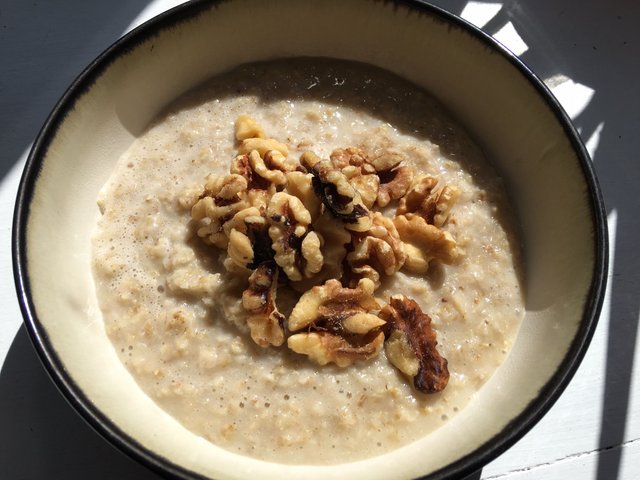 Since I've been loving avocado rolls on this diet and still had the ingredients I decided to have that for lunch. However, the rice became much drier than it should have in the fridge. It made me wonder if omitting the vinegar had anything to do with it. My roll-job was a bit of a mess due to the rice not being quite sticky enough so I had a messy sushi burrito. Still yum. Missing my aspartame ginger though. 😢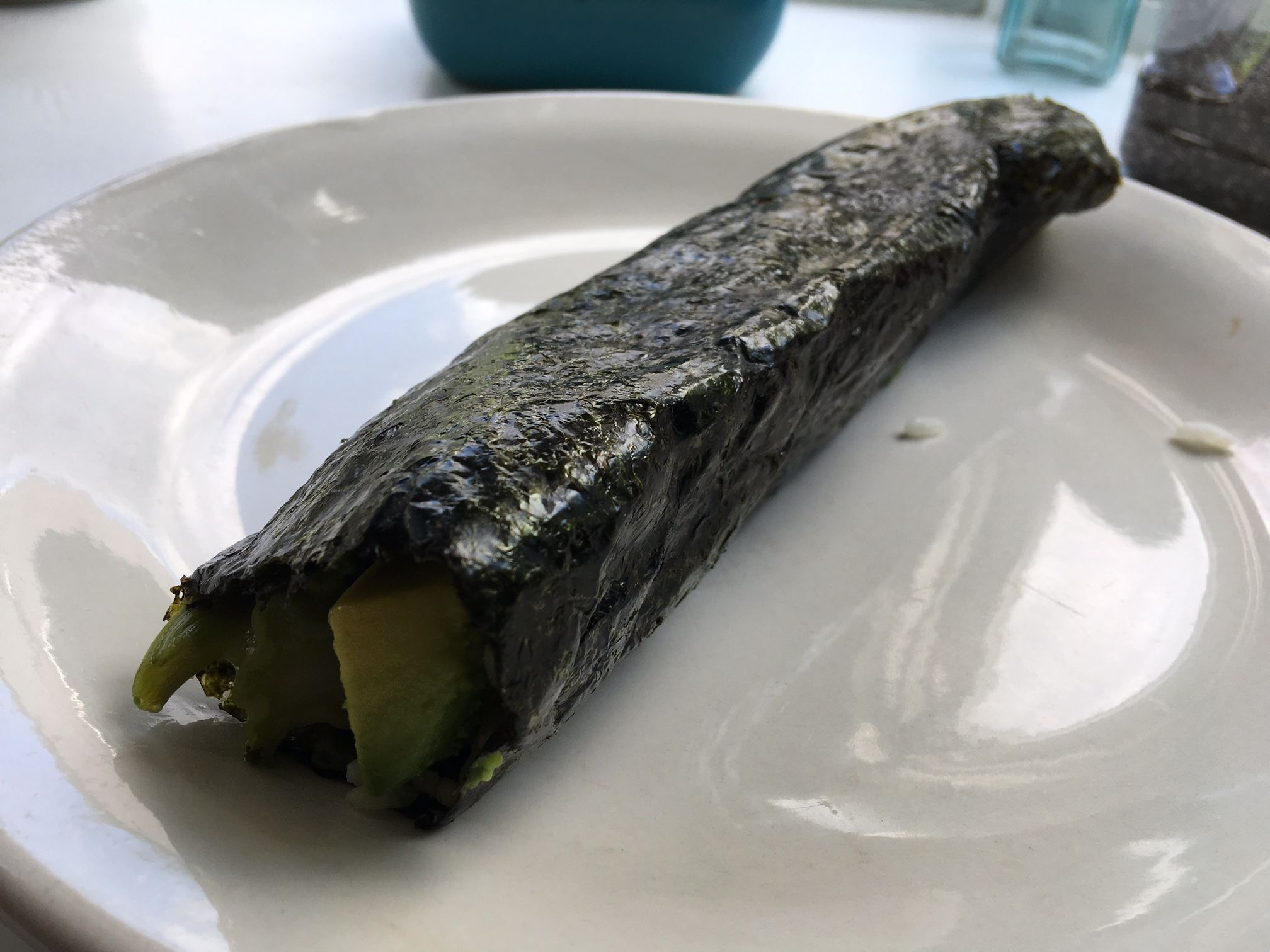 I needed a boost mid-afternoon and made a delicious pineapple, carrot, ginger, spinach smoothie. It tastes better than it looks.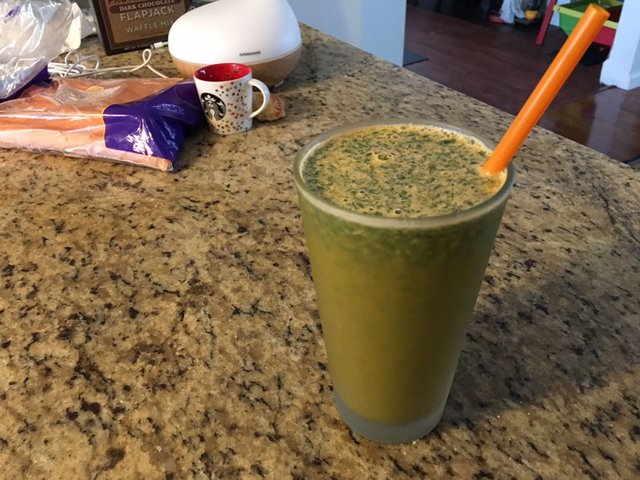 While I made soup for dinner, my oldest and I snacked on more watermelon.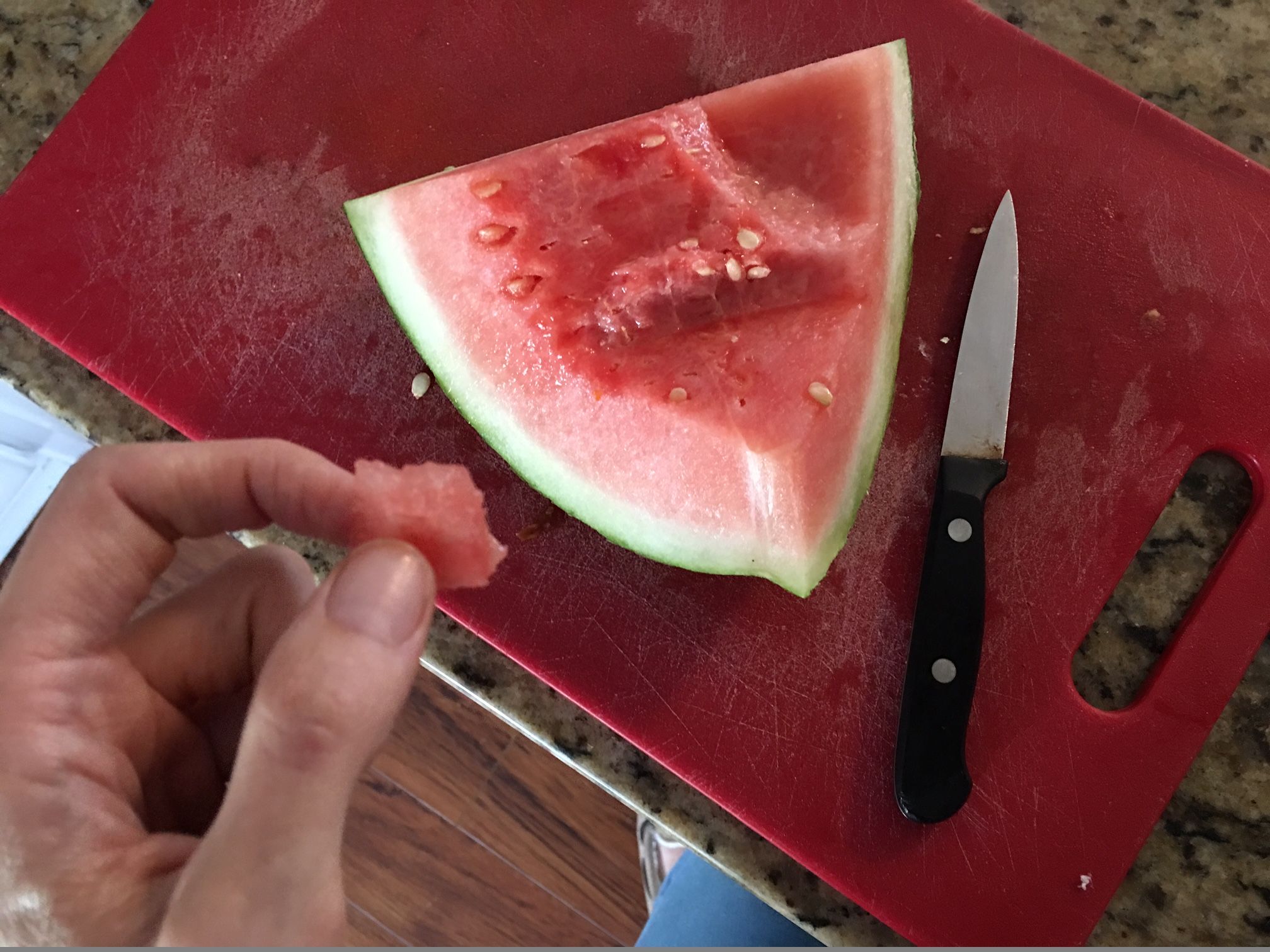 The girls had chicken soup for dinner. I made myself lentil soup. Pretty simple to do: onion, carrot, celery and lentils boiled in vegetable broth for 30 minutes. I liked lentil soup even before I decided to be blood-type A compliant and vegan for 40 days. The thing I'm realizing I loved best about lentil soup, though, is the bread and butter I'd eat with it. I had to settle for avocado on this night to liven the experience up a bit.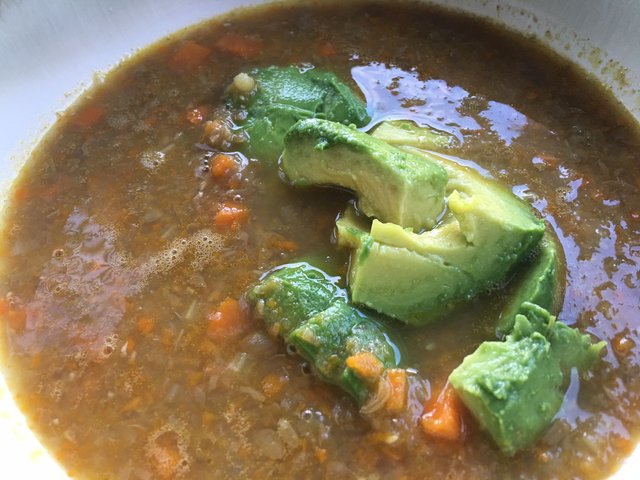 Day 9
This was to be one of my first full mornings away from home so I had to do a little prepping. I was dropping my youngest off with my parents so I could do yardwork for my grandmother. Once I got the kids ready and my oldest to school I prepared oatmeal for the road.
Oatmeal, almond milk, maple syrup, pecans.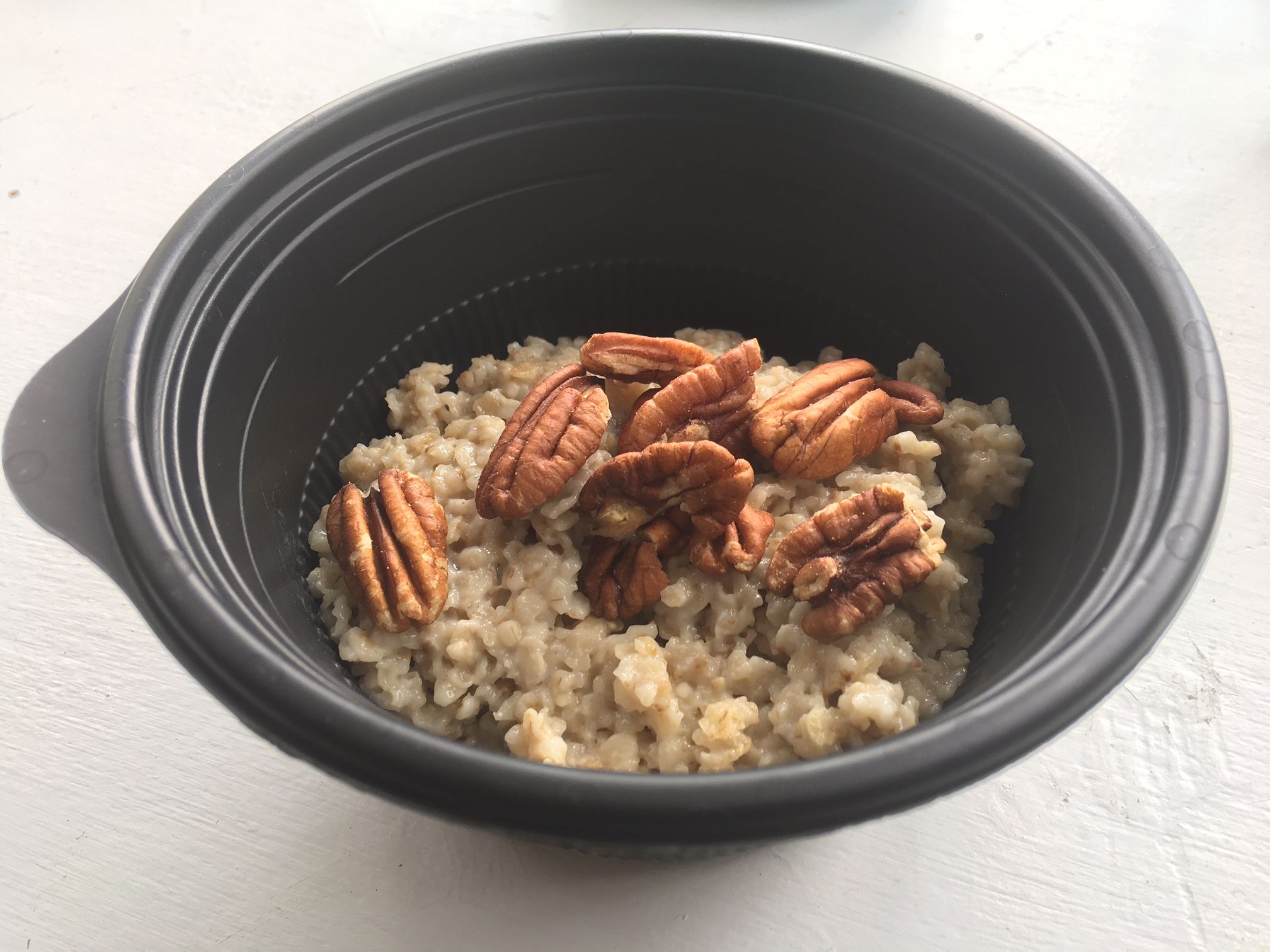 Lunch was a bit of left over lentil soup, a couple apples and a pecan pie LaraBar. And guess what?! I had no desperate, hangry freak outs while I was away from home.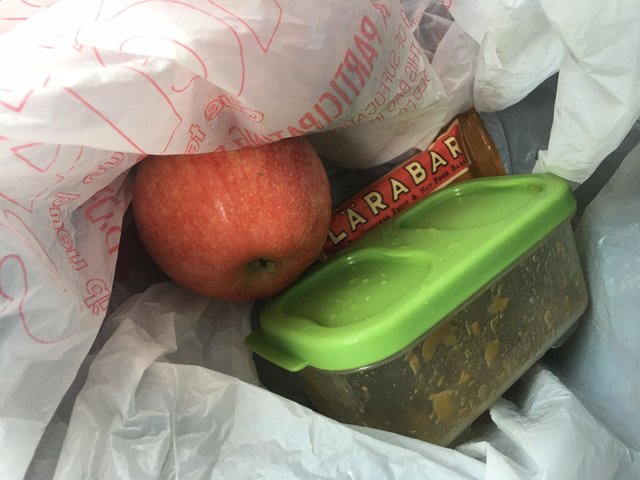 I WAS ready for a little snack though when we made it back home so I went with watermelon. This one is SO sweet. I learned how to pick the good ones this year. 🍉😍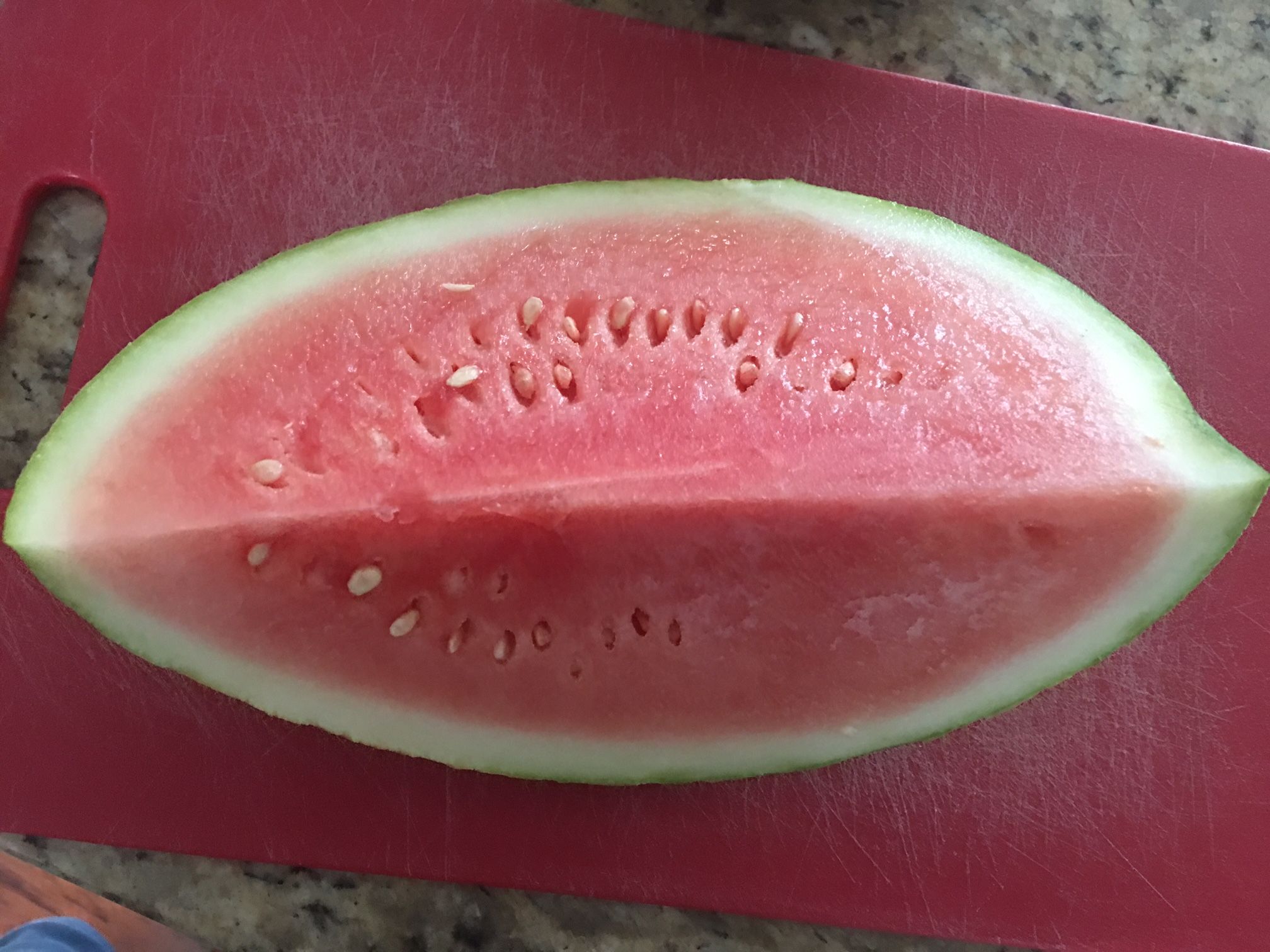 Dinner took a bit more work than I've been accustomed to. I roasted broccoli and boiled lentil pasta which is easy enough. It's the vegan alfredo sauce that was a bit of a process. I'm happy to say it was worth it though. I boiled onions and garlic down in vegetable broth until there was no more liquid, just sweet, flavorful onions. Then I tossed it in a blender with almonds, nutritional yeast and more veggie broth and voila! Alfredo! The blogger said even her husband couldn't tell the difference between this and "the real thing". I can definitely tell the difference but that's okay. It didn't stop me from wanting to drink it through a straw.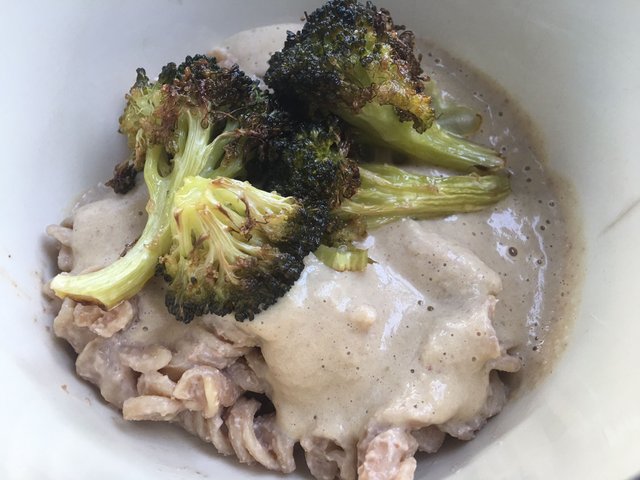 I had several more helpings after this.
Day 10
This day was going to be my greatest challenge yet. ALL DAY at the Renaissance Festival. I had to prep big-time.
Surprise! Oatmeal for breakfast.

I had left over sauce from the night before so I boiled more lentil pasta and mixed it in with roasted asparagus. It kept me from swooning so hard over the delicious soup bowls I was missing out on.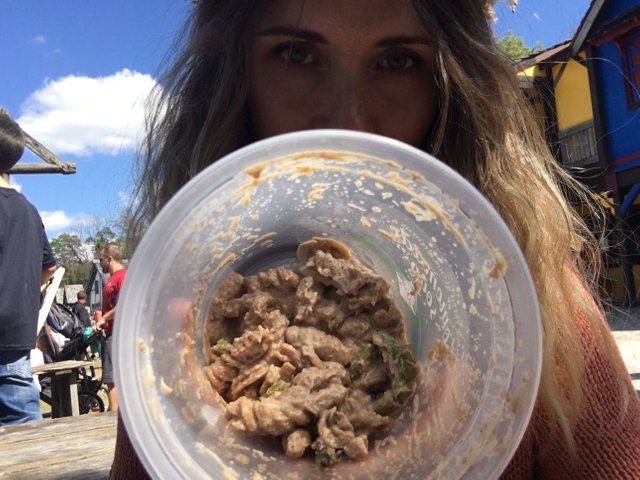 My 9 year old is clearly enjoying not being on the same diet.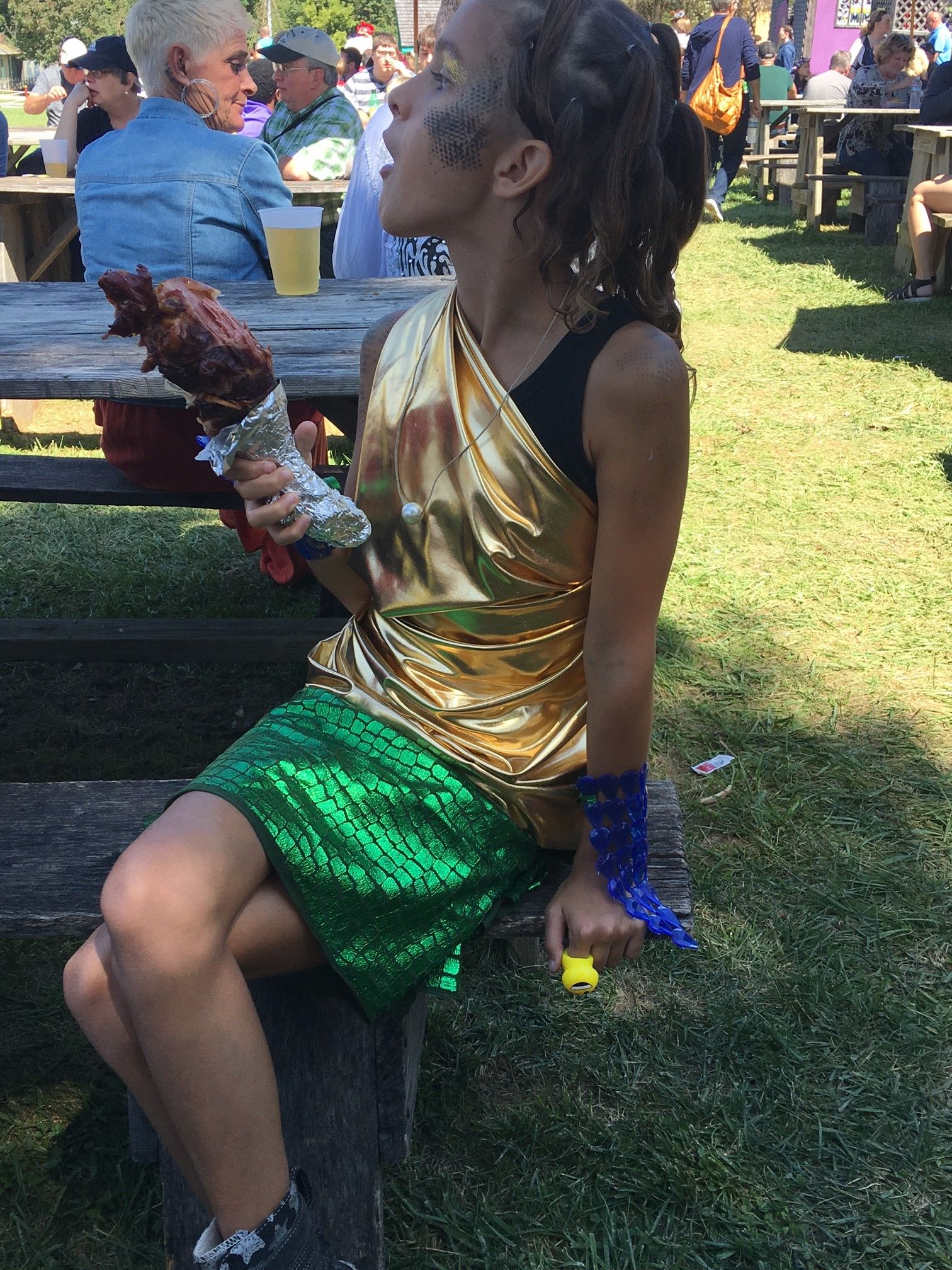 So is my youngest and her dad. This brownie sundae was hard to watch. 😧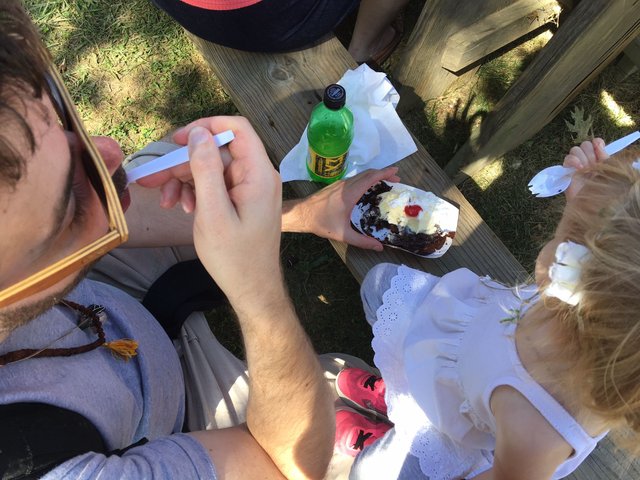 Staying strong.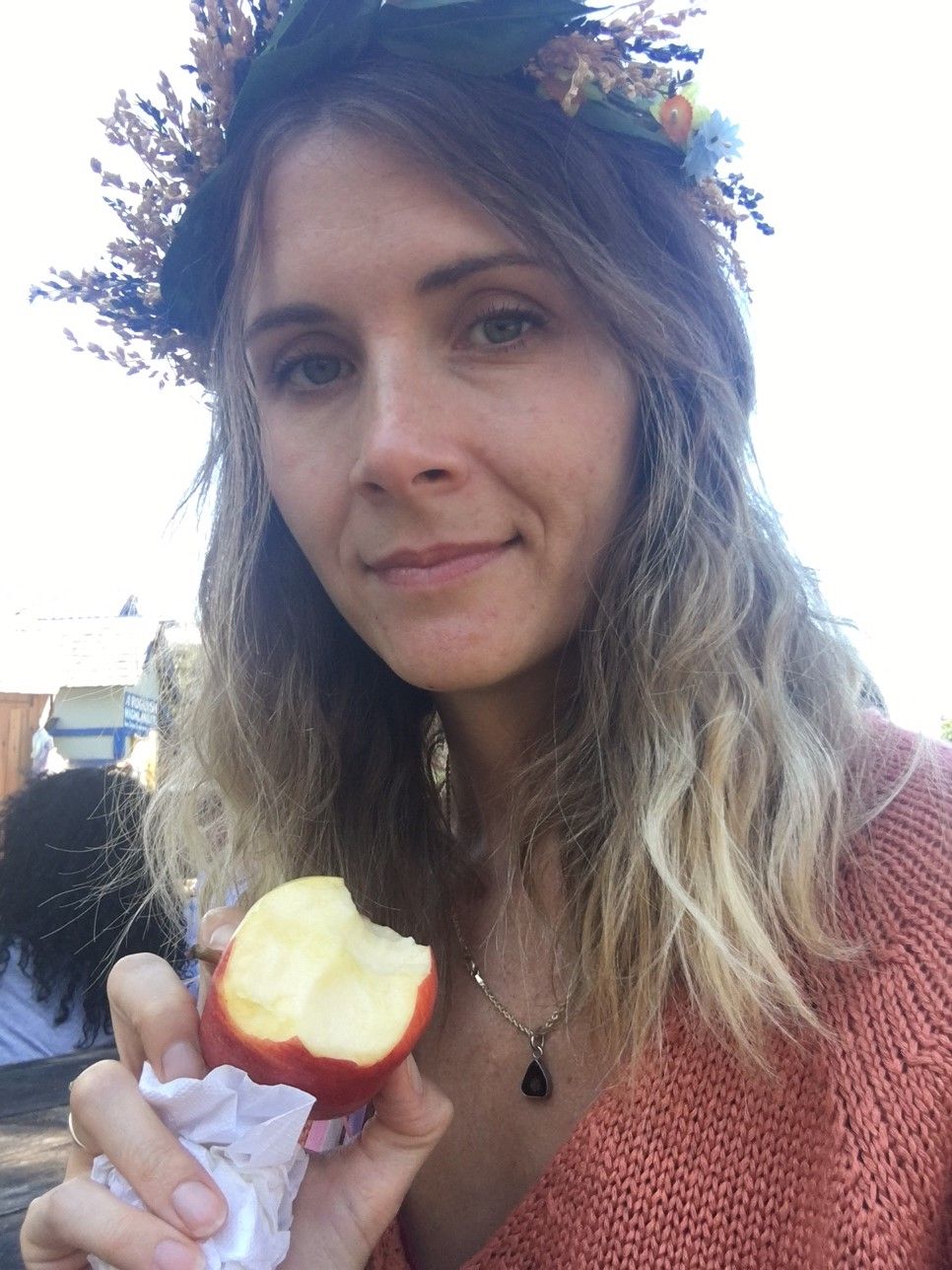 Still strong.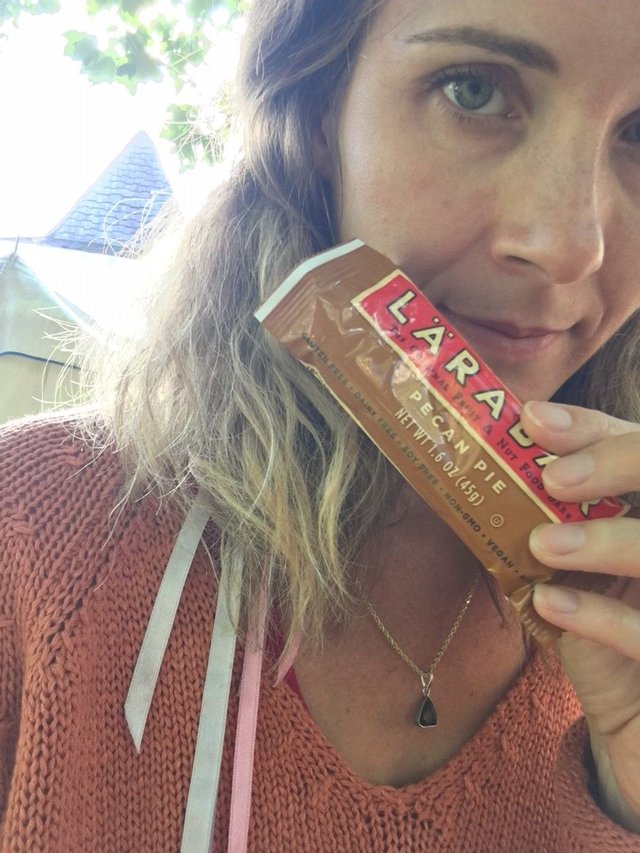 She begged me for two years to get one of these dragons. Her mission is finally accomplished.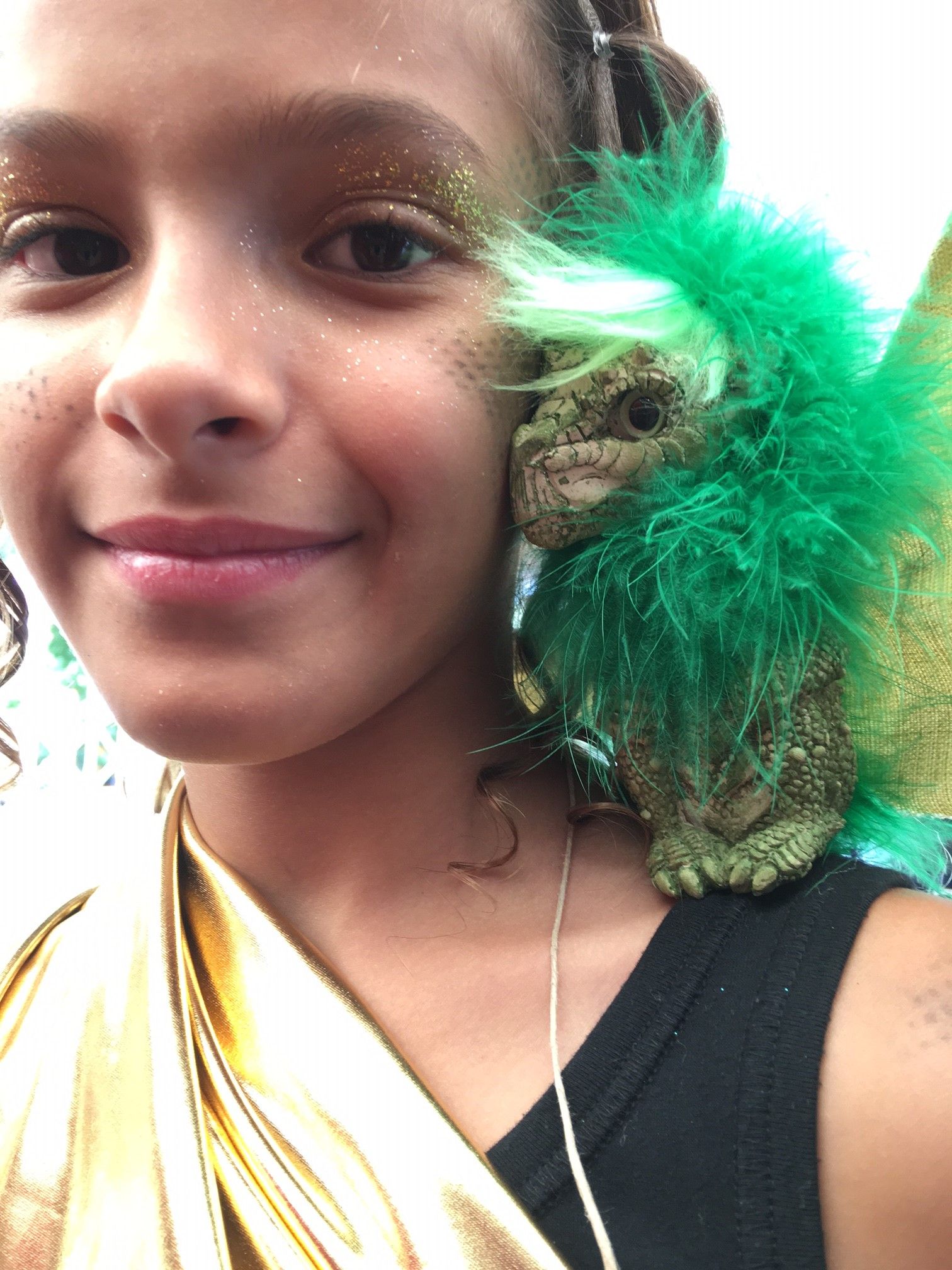 Here is the dragon peddler with his happy customers.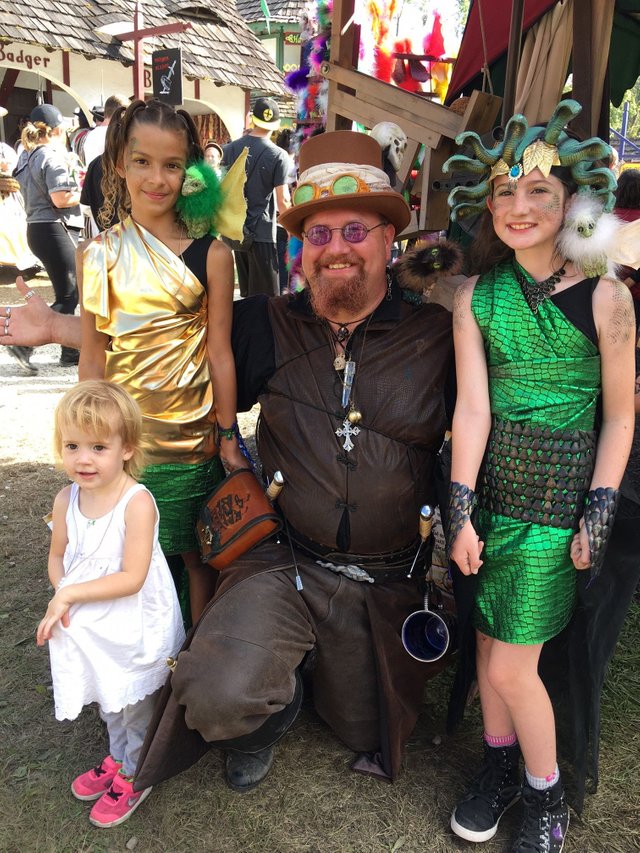 Alright I finally caved and got something that didn't feel too "bad". Type-A people, apparently, do not have chocolate as an "avoid" food so I decided it wasn't cheating if I got chocolate covered strawberries. What I didn't know was that the strawberries were frozen. That greatly detracted from what would have been a highly enjoyable treat. I maybe shared two strawberries with my little and then passed this off to someone else in our group.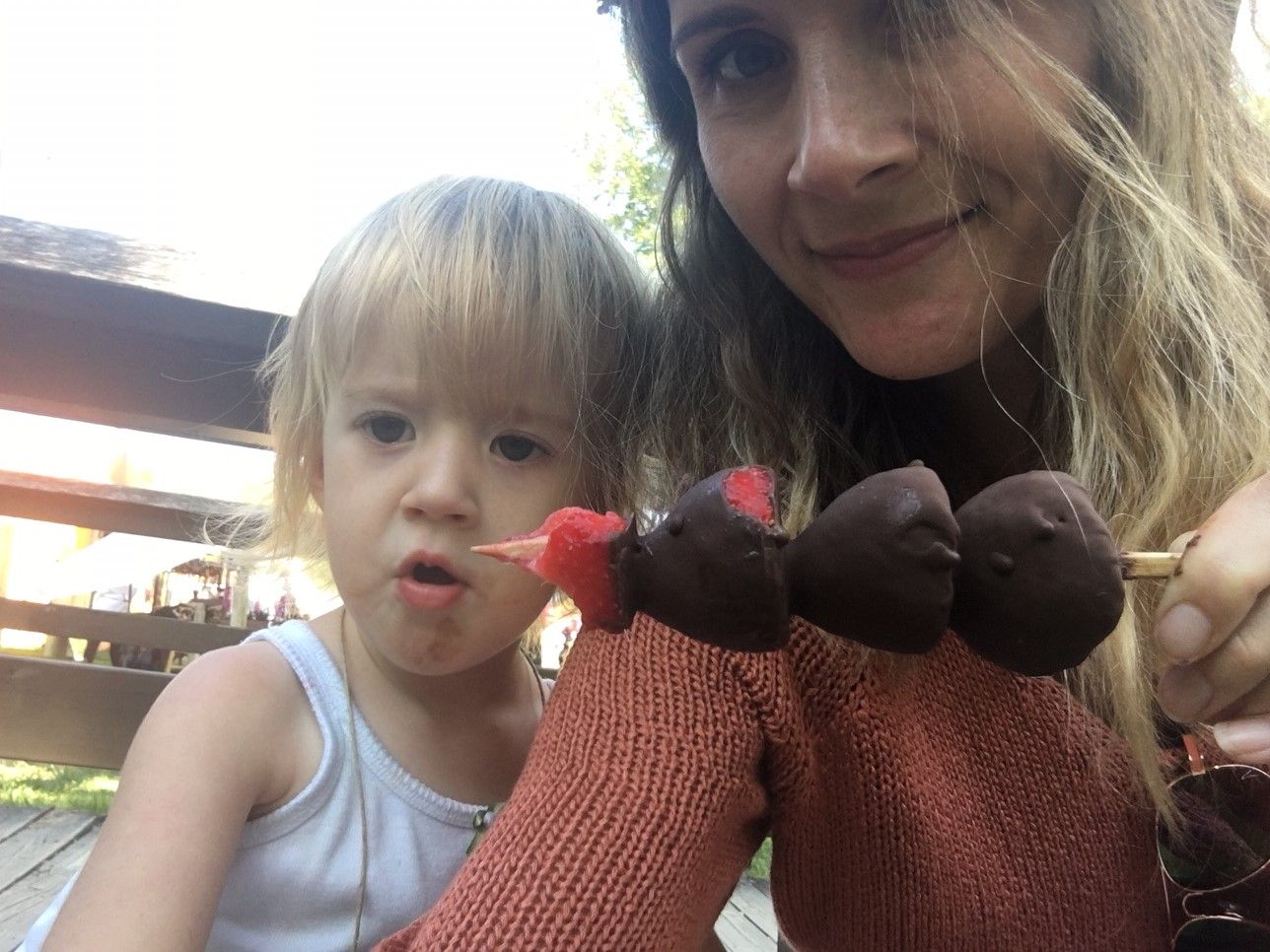 I'm already looking forward to Thanksgiving when I will eat ALL THE THINGS. Red meat and pork will actually be easy to stay away from and I intend to, but everything else is fair game.
Thanks for reading!
Off to day 10...