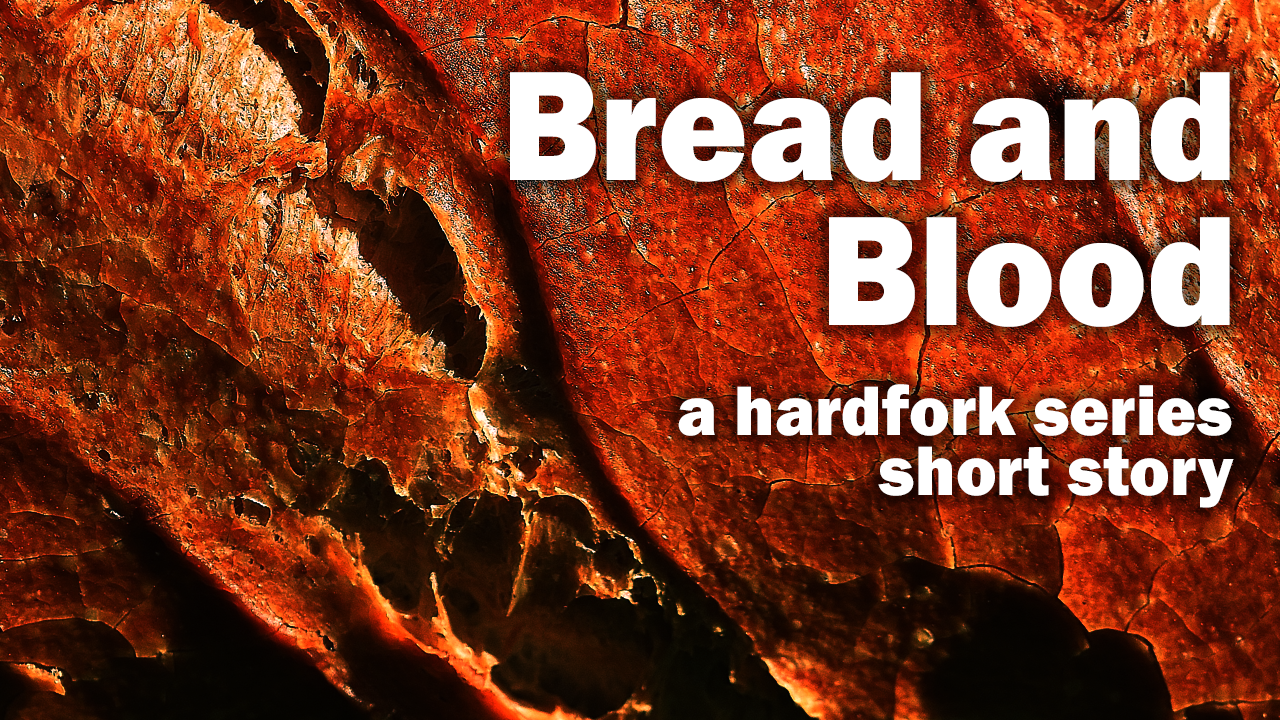 ---
"Out of bread," I mumbled to myself, gazing into the small coldbox embedded in the wall. Out of everything, really. The chamber certainly wasn't shy about showing off how completely bare it was.
I dreaded these days. It meant I had to shop for food, or at least what passed for food in this foul city. The bread here was the worst possible stuff you could buy, and the most disgusting thing you could put in your mouth. Except for everything else, of course, which was far worse.
Nobody could pay for real food anymore unless they had fat chitcards. The synthetic, poorly shaped sludgenuggets were all the rest of us had. Choose your own adventure. I typically chose bread.
(story preview only)
---


This is an entry for the Hardfork Series contest
Image Credit for title image. Edited by @negativer
Thank you to the great folks at the Writers Block on Discord. Great community of writers there, helping each other get better at what they enjoy doing.