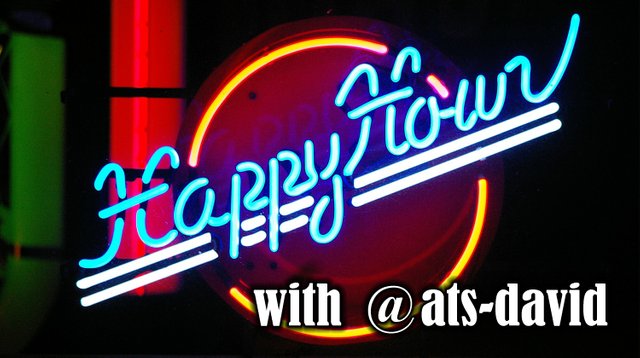 Welcome back to the legendary Happy Hour with @ats-david!
We've had a long absence since the last Happy Hour and I couldn't think of a better time to breathe some life back into the positivity movement here on the Steem blockchain!
What's that? You've never heard of this world-renowned event called Happy Hour with @ats-david? Have you been living in a deep-Amazon Jungle village for the past year? Have you been stranded on a deserted Pacific island? Have you been brooding in the toxic halls of popular, self-serving Discord communities?
Well, it's time for you to see the light, lift your spirits (or drink some), and turn that filthy frown upside-down!
The
Happy Hour with @ats-david
is about positivity and stuff, but the best part is...
It lasts for a full 24 hours!
This happy hour of mine will be all about being positive, since it has gained so much popularity in recent times. Positivity movements, plastic smiles, endless compliments, sunshine and rainbows, puppies and kittens...you know the drill. But what does that have to do with me?
Well, this post will serve as my contribution to the roses-and-butterflies-and-baby-seals perspective of life. And here's how it works:
1. Leave me a comment about any topic you want to discuss or about anything for which you would like a compliment.
Possible topics could be Donald Trump, recent volcanic eruptions, Bitcoin or STEEM prices, celebrity gossip, your new hairdo, flatbread recipes, or your summer vacation.
2. I will do my best to respond with something positive.
And that's it. Enjoy!
*Please note that if you do not receive a response from me, it's likely that I could not find something positive to say.
---
I look forward to soaking you all in my rays of sunshine!
---