@BernieSanders a month ago wrote about the problem with Dmania - It is a service on the Steem network that supports people who steal content. It can not be so bad after all, @ned supports them.
Well, that's a joke.
The interesting thing is that on Steem a very good article about eg physics earns $2 while stolen meme gets $50. Steal memes, earn millions.
I was wondering how to fight all the pathologies at Steem - Dmania, Dtube, Dlive. I do not know how to fight with Dtube and Dlive, but making a system to detect plagiarisms should be easy.
This is the reason why the "Filemon" project was created.
What is Filemon?
Filemon is basically a collection of three projects that together create a system to detect plagiarism:
Filemon (engine) gets the last entry from Dmania (Created) and sends it to various services specializing in searching for similar images.
Intinte Abstergo is an original engine to detect plagiarism written in PHP. It is based on a database from Quickmeme and Dmania (any photo that is not detected by Abstergo as plagiarism is added to the database)
Filemon (web interface), parses data from database and displays as a simple HTML table.
How does this work?
Filemon (engine) gets the last entry from Dmania (Created) and extracts json_metadata. From there it reads the value of image (this is the link to the meme). Then the link is sent to sites such as Saucenao and Yandex. Values (0 for lack of plagiarism, 1 for possible plagiarism) are stored in variables. The file is then downloaded to the Intinte Abstergo engine, which modifies it and compares it with its database.
If the Intinte Abstergo engine detects plagiarism, it returns 1. If it does not detect it returns 0 and adds the image to its database.
Then all data is sent to the database, which is then available for the Filemon interface.
Is the project necessary?
83% of memes in Dmania are stolen. They earn various salaries - from a few cents to tens of dollars. A problem arises because creators creating their content from scratch get smaller upvote than if they stole it from the internet. The reason is that Steem is seen not as a good platform for content creation, but as a system that rewards thieves for being smarter than others who want to really build a platform.
Dmania (amongst others) is a disastrous project for the entire Steem ecosystem and if we don't take the right steps, the whole platform can fall.
Are memes bad?
No, many people like memes and I believe they should be on Steem. But only original memes (created by users from scratch) should receive earnings. The remaining memes should not be monetized because the work put into their release is very small if it exists at all.
I care about quality. If we want people to use Steem, they must feel rewarded and supported. If my goal was to do Reward Pool Rape, I could earn a lot from Dmania.
My goal
My goal is to find an agreement in the Steem community. Many people are mad at the current situation in "decentralized" services (dmania, dtube, dlive). Very many of the content posted to the Steem blockchain is stolen, and official bots give very high prizes for them. The developers treat this as making money than creating networks and I am not surprised. In a week they earn more than the average content creator in half a year. Easy money.
Of course, I can easily convert the bot to flag plagiarisms (eg when two bots report them) or add a comment.
Statistics
Do you need a delegation?
For now, no (because I didn't implement comment / flag option).
But if you can, write to @fervi on steem.chat, that you would like to delegate Steem Power, if necessary, I will write to you.
Name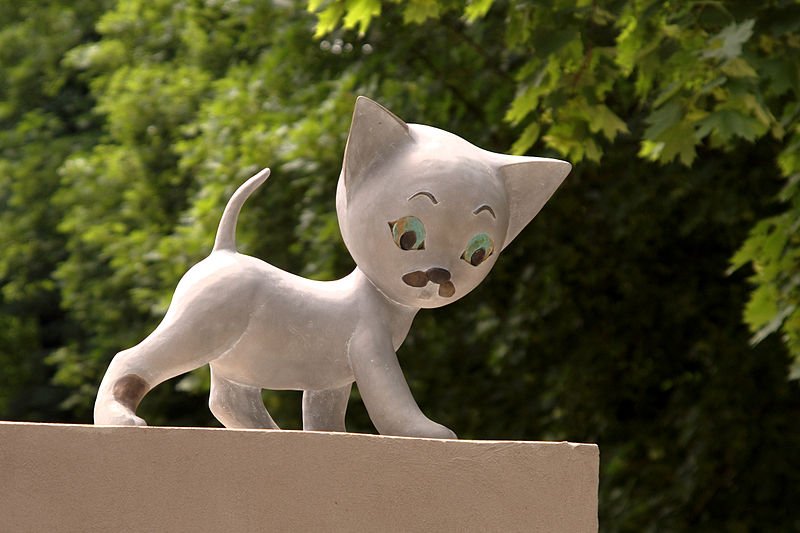 The name refers to the famous "Filemon" cat in Poland, which was the main character of cartoons and animated films for children.
Photo author: Maciek Szostek (Wikipedia; GNU FDL 1.2)
---
Posted on Utopian.io - Rewarding Open Source Contributors
---