I spend some more time on designing the backside of what I formerly called the gridcoin coin. But as @vortac noted it looks more like a casino chip. So that's the name I will use from now on. This is the result: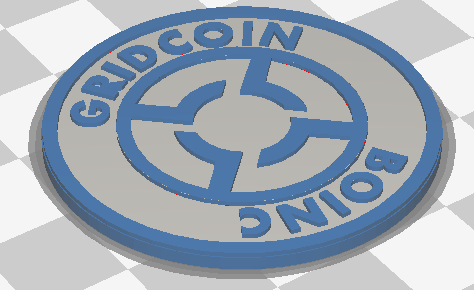 The BOINC logo cost me some time. I had to start over because my first attempt ended up looking like a swastika. Not exactly the thing I want the chip to be associated with. For some stupid devilish reason I only saw the issue when the design was almost done.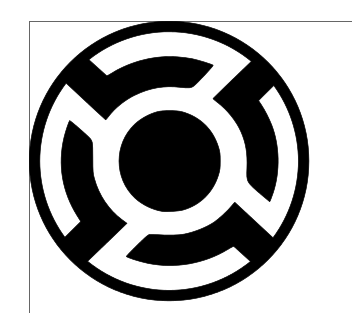 I took inspiration from a previous design by @joshoeah. I adapted it a bit to a level of detail I think the printer is capable of printing. The chip has a diameter of 40mm and the text might be stretching too much.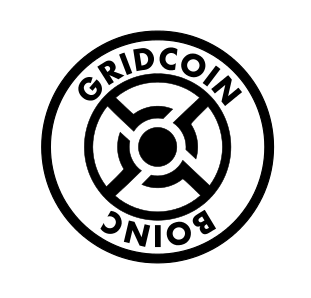 While I'm at it I'm also investigating to print two colors. To do this I need to make two different designs. One for each color. For this design I'm using a white cylinder and wrap the design around it. The outer part looks like this from above: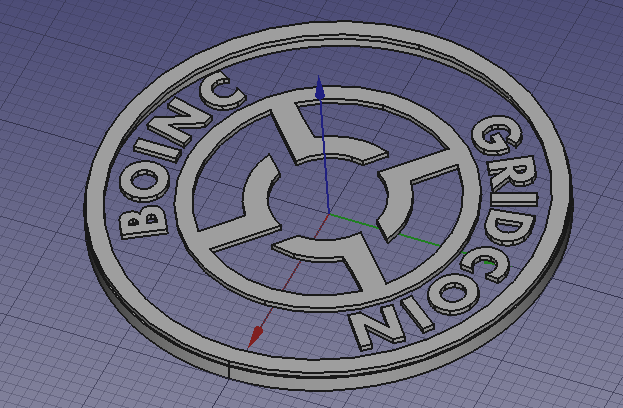 And from beneath: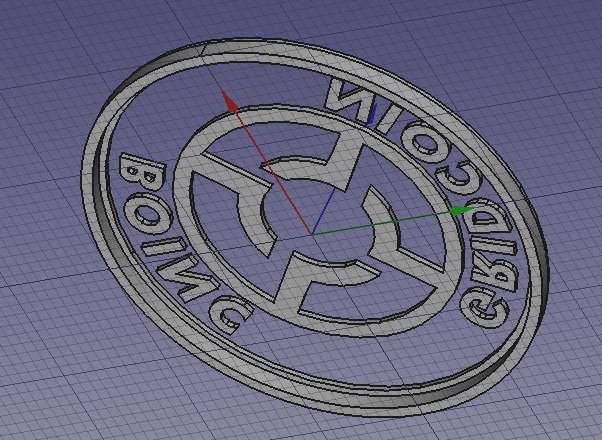 The printer has two extruders and prints the two colors layer by layer. The result should look like this: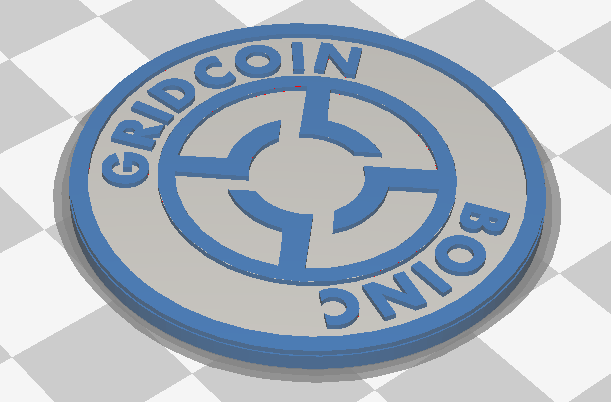 I'll have to experiment with the settings and see how well the printer handles the details. A next idea is to print a chip where the blue is not in relief but has white in between it. I have no idea what will look best. The advantage would be that I can print front and back in one go. Let's see where it goes.
As allways: all input appreciated!

Proud minnow, eager to grow.