This time I really did not know when to stop and I think I'm done with BOINCstats. 😁


You can track now not only a user... track a single team or even a host!
And if that wouldn't be enough...
Views for best ten days and last then days for the given user/team/host CPID!
And the projects view shows now the week/month column.
Downloadable from DeviantArt:
http://fav.me/dc5kcz5
(you'll also find there detailed descriptions and changelogs)
(Downloadlink on the top right)
All you'll need is my skin from DeviantArt and Rainmeter already installed!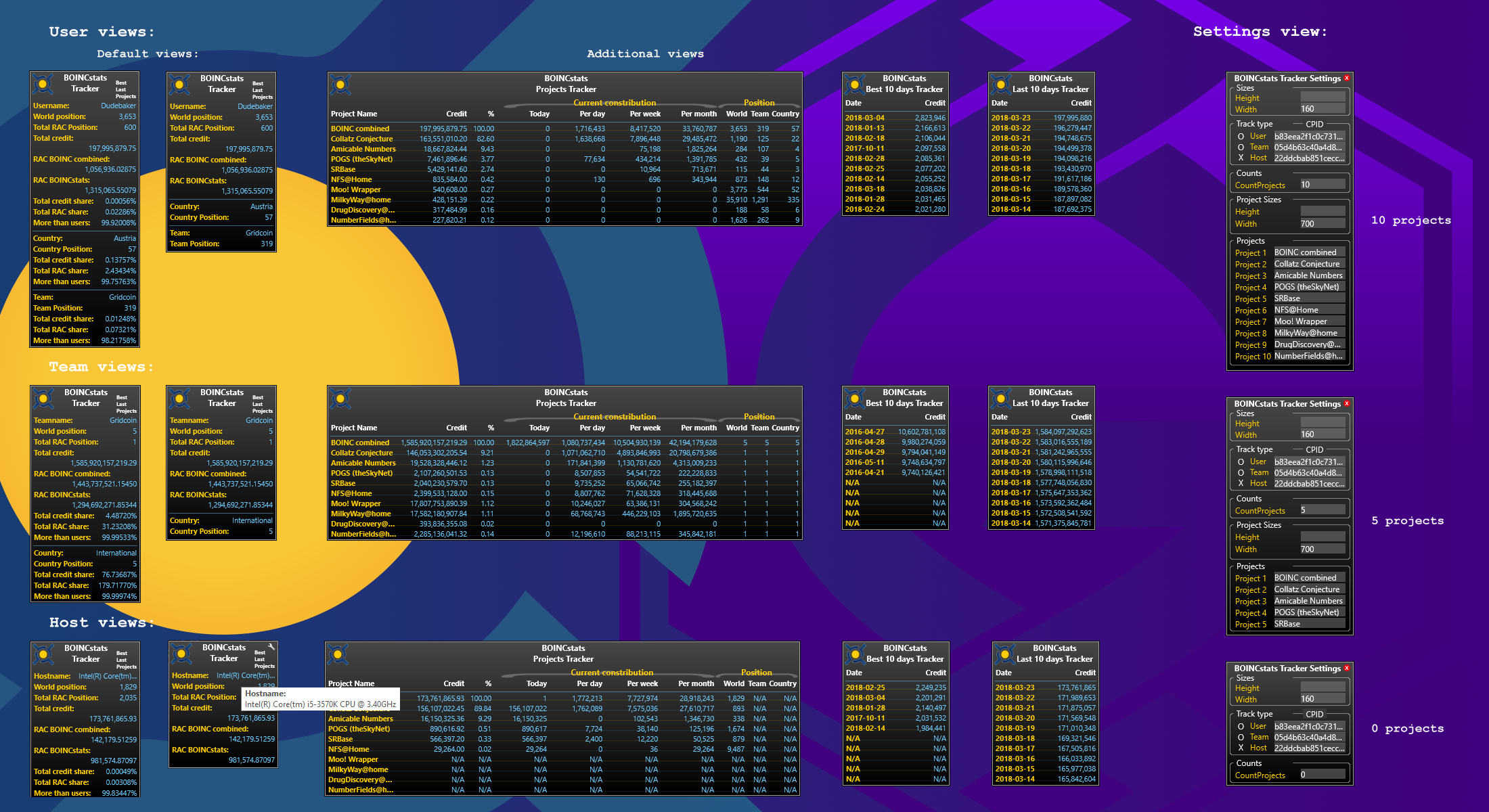 As usual my use case for these rainmeter skins: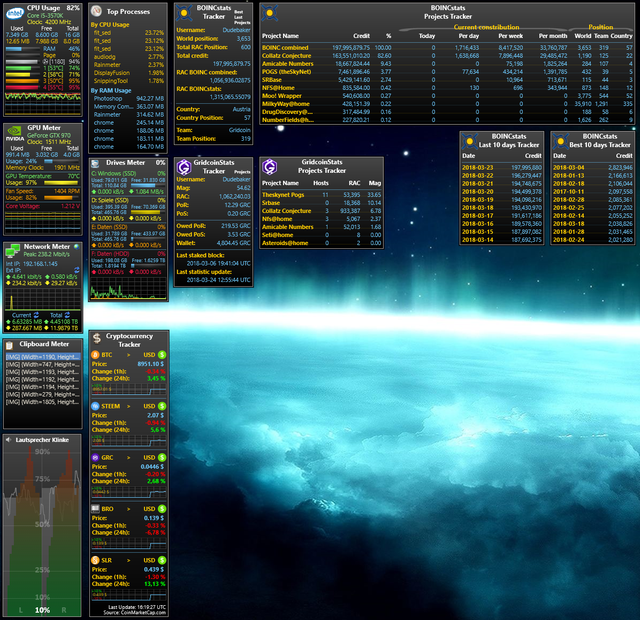 Feedback welcome! 😋
Previous Post about my skins including the crypto currency tracker:
https://steemit.com/gridcoin/@dudebaker/update-boincstats-gridcoinstats-tracker-now-with-projects-view
https://steemit.com/gridcoin/@dudebaker/cryptocurrency-tracker-boincstats-tracker-and-gridcoinstats-tracker-for-rainmete