This post is all about making Lea feel appreciated and sharing some nice stories, so grab some popcorn and buckle up.
---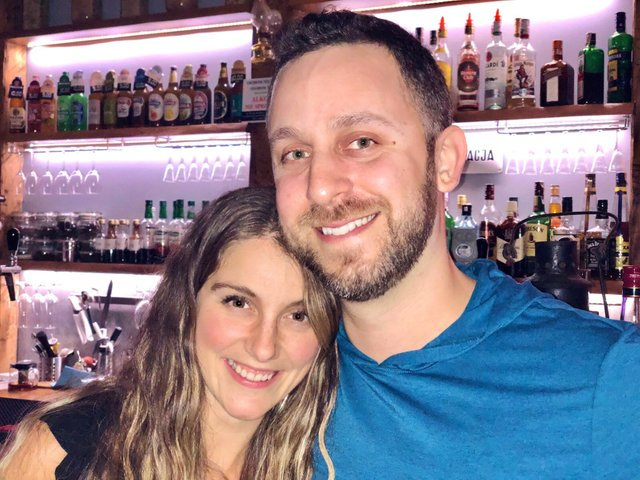 This pic was taken just after we finally met in person in Poland after building a nice friendship in the prior 16 months. I hadn't fully shown my face before this, so Lea wasn't sure what I looked like when I walked up, but there was an instant comfort level when she realized it was me. Posting this pic to give up my privacy to say thank you then was a necessity, and is worth posting again.
---
To warm up, here's a list of things that come to mind fairly easily when I think about what makes Lea the most valuable Steemian on the planet. I may know her more than most here, but none of these will be a surprise for those who have wisely made the effort to get to know her.
The One And Only Lea In A Nutshell:
Overflowing with ambition and positivity.
Selfless.
Genuine and caring.
Ethical and honest.
Proactive and enthusiastic.
Religiously respectful and polite.
Highly intelligent and well-spoken.
Thoughtful and generous.
Engaging and supportive.
Multi-talented/diverse (blogging legend, creative, organized, social, soft skills, public speaking, marketing, multi-tasking, project management, music, dance, comedy, fashion, photography, etc.).
A relentlessly consistent high quality content creator.
A model Steem ambassador.
Works smarter, not harder.
Avoids unhealthy politics and conflict.
Drama-free.
Loyal and resilient.
Relationship driven.
Willing to listen.
Understanding.
Constructive.
Balanced.
Approachable.
Not greedy in the slightest.
Sense of humor.
Healthy mind and body.
A sweet, classy woman with a good heart (best for last).
---
Background:
I've known Lea from well before her vlogging days, so watching her development has been a joy.
Come to think of it, development seems like an understatement. I'll rephrase her continuous improvement across the board as her own personal bull run.
I honestly don't know how she does it while juggling a full-time job and relationship, but that just means that I need to try to learn more from her. We all can. She's supremely dedicated to her craft and growing our Steem community via productive channels. She's a rare breed. I truly admire her talents and am lucky to know her.
I'm also particularly proud of Lea because she's built herself up from a crypto and blogging newb into an indisputable powerhouse on Steem. She's learned so much about tech, communication, vlogging, media editing, musicianship, how to best reach her audience, and how to navigate the ecosystem in both a healthy and sustainable way. There aren't many case studies like this who've earned as much Steem and respect as she has in the recent crypto climate...
Lea and I have been pretty close since we both hopped on Steem with bright eyes around August 2017, so I've literally seen her progress with every post and step along the way. She's a perfect example that the Steem blockchain is not just a platform for basic social media, investment, gaming or profiteering as many seem to see it. She's clearly proven it to be the springboard for success and personal growth it was intended to be for those who seize the opportunity and push themselves to achieve success. The best part is that Lea has laid out the roadmap for everyone to succeed if we really want to.
At this point, I can easily see Lea presenting or working for Steemit, Steem, or general blockchain conferences around the world. Soon enough, she'll be able to earn income for her time, and pave a new career path for herself. She's really that good and will get even better. Every word she speaks is genuine, engaging, geared for her audience, and believable. Her enthusiasm and sincerity is infectious. There's nothing about her that feels untrustworthy, and that allows her to passively command respect from others without even trying. It's all natural!
---
Austin Business:
The conference in Austin was the second time I've seen Lea in person (which felt completely natural again), but it was the first time I saw her present to a live audience. Witnessing her business prowess in person was thoroughly impressive. I actually couldn't look at her much when she was speaking because I was trying to hold back a smile of pride at how much she's grown. She's either worked her ass off to get that good, which her causal vlogs don't always capture, or she's simply a natural to change gears with ease. Either way, her presentation and public speaking skills are top notch and a huge asset for the Steem community for years to come.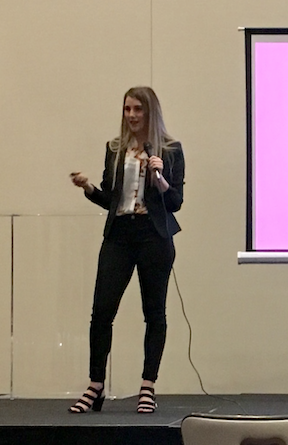 Her first presentation.
An overachiever, she had more to share, as she and her sister held a live Steem Sister Show. She even dropped a shocking "dry" out-of-character sexual joke on the crowd that had everyone laughing.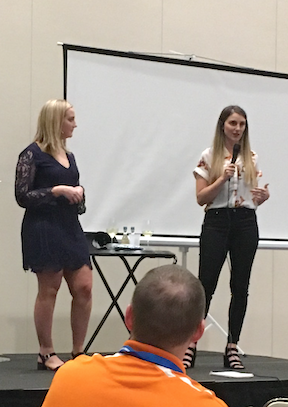 Live Steem Sister Show with trademark wine and prize giveaways. I distributed all of the raffle tickets to help however I could.
---
Austin Social:
In true Lea form, she was singing and dancing at karaoke night (without pulling me with her for bonus points)...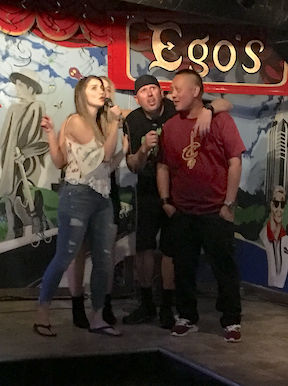 ...and elegantly dancing away with locals and Steemians at the two-step music bar. She's a gifted dancer.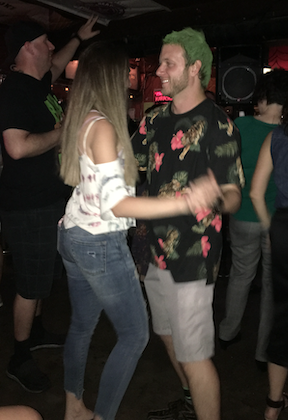 @daveonarrival with green hulk hair.
She also went thrifting with me and found these amazing shoes with built-in fishnets...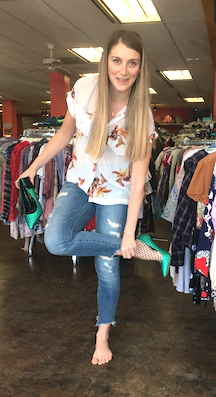 It was nice spending time at the house and out around Austin over BBQ, tacos, cocktails, etc.. I made her breakfast twice via cheese and veggie omelets for the entire crew in the Steem house.
Take your pick: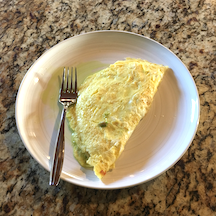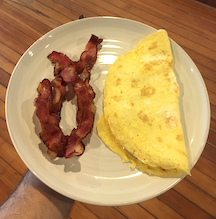 We also had a nice walk in the wrong direction to a bar late at night, but doubling back wasn't too bad when in good company. She filled me in on some of her life plans, which I'm not sure I would've ever guessed, but that just makes her more of a badass.
---
Bigger Picture & Powerful Claims:
While I see many people trying to extract value and wealth from the Steem blockchain, from within the blockchain, Lea is COMPLETELY the opposite.
Lea is a one way street for "adding value" to the chain, by being herself, building marketing programs, engaging her followers who adore her, and consistently giving back. She's full of endless energy, creativity, and commitment. She's also rather brilliant!

I'll go one more step in saying that Lea is one of the most valuable pieces of the blockchain itself. (Feel free to nod in agreement.)

I also feel that she's done more good BY HERSELF in her tenure, than THOUSANDS of active Steemians combined. This sounds ridiculous, but I bet 99% of you will find yourself agreeing with this.
---
Smaller Picture:
Lea is 99.99% of the reason I stuck with Steem after repeatedly losing faith before SteemFest last year. In all of her wisdom, she felt that I'd be revived by dropping thousands of dollars to go to a foreign country where I felt the Steemians didn't appreciate me. She dropped Easter Eggs in her videos and posts for me to encourage me to come, sent texts and personal emails, and maybe some subliminal messages. She convinced me to go at the last minute, and it was one my most memorable life experiences. She was more than right and I owe her for all of the other friends I made from the trip and since. (P.S. @punchline and @aussieninja also helped push me over the edge.)
Lea is mainly why I hung around before then as well, because she gave me religious support and engagement on my posts, most lost on the Steem sea floor. Others did too, but not like she did. During impossibly hard times with my Dad and Mom (and even my only pet), she was right there with support. That was immensely important for me outside of Steem during fragile times. When my drum video or thrifting/upcycling posts were goose eggs, she was also kind enough to leave her mark so it didn't feel like my passion was completely unseen.
At this point, Steem is already a win for the friendships I've made on and outside of the chain, but if it does all really work out big time, she's the key for me still being involved and for whatever contributions I ultimately make.
Therefore, I owe her an enormous I.O.U..
---
Closing Remarks:
If you don't actively support Lea, please do. She's the best of the best. Taking care of her is akin to taking care of Steem's future for all I'm concerned. @coruscate: follow her now!

Creating content at her level takes a lot of time, regardless of how efficient she gets. Please let her know that you appreciate her devotion to giving the Steem blockchain the highest quality marketing/model Steemian content we could ever ask for. All new adopters who want to vlog or build on Steem should see her work and learn about her story.

I promised her I'd try to get her a delegation from Steemit, Inc., so @ned and @andrarchy, please consider giving this gal a bigger platform to do nothing but good with, whether its on her main account or the @steemonboarding account so they can grow/fund that pivotal initiative. I couldn't be more biased, but giving her more power to influence and grow her marketing prowess seems like a rather wise investment to me!
---
Lastly...
What makes Lea the most special is that she's simply a wonderful person inside and out, with drive and passion, class and charm, without a single mean bone in her body. The rest sort of just falls into place as it should...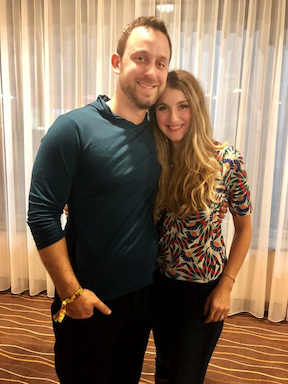 ---
For those who don't know what Coruscate means:
v. to exhibit sparkling virtuosity (light bulb go off yet?)
Thank YOU, Lea!
Matt
"heart emoji"
---
Do yourself a favor and check out a collab video of us playing the flute/drums for a Steem-themed Game Of Thrones song cover.
Previous Thank You Posts From Austin So You Can Feel Like You Were There: