For the 200th post on street art, I'm happy to talk about 2019 Under Pressure that took place this weekend (7-11 August), street-art festival in Montreal. I did a walk this morning to see the completed murals... Great stuff as always.
We begin this series with the Crazy Apes Crew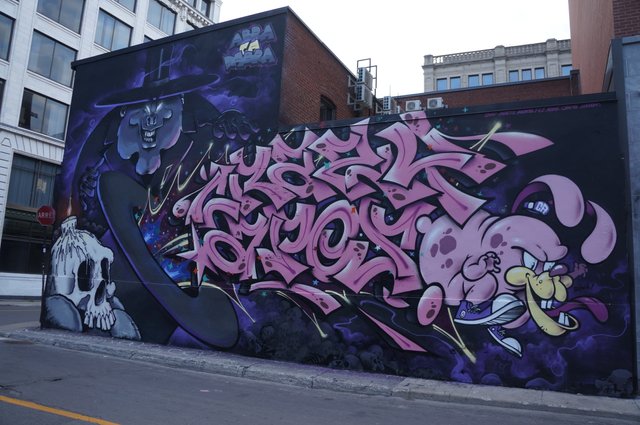 WHERE

On rue Sainte Catherine, Montreal.
Position on Google Maps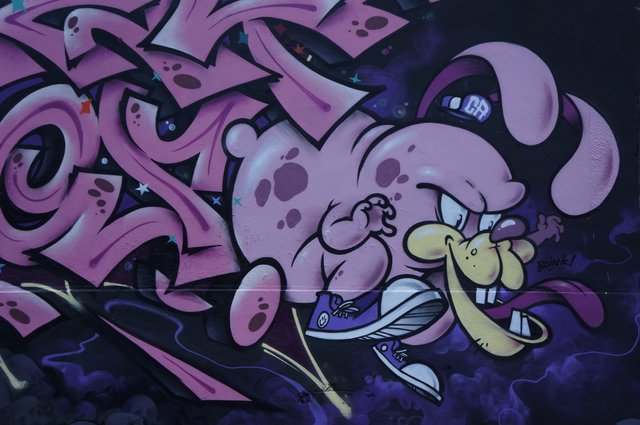 WHO

All the artists who done this Abracadabra mural are part of the Crazy Apes Crew :
Very cool and the lettering is stunning, nope ?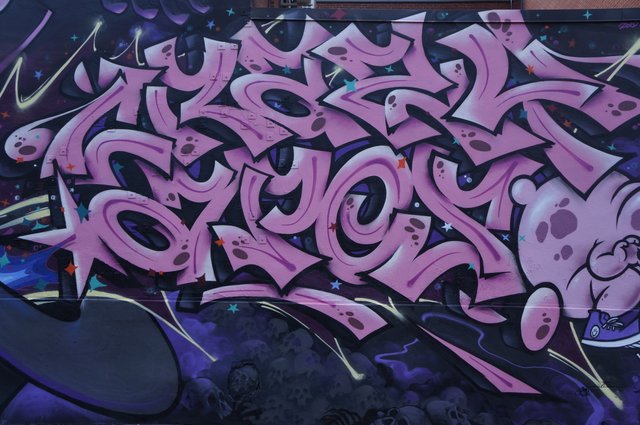 WHEN

Sources

On Instagram :
Crazy Apes Crew
Korb
Fez
Havok
Crane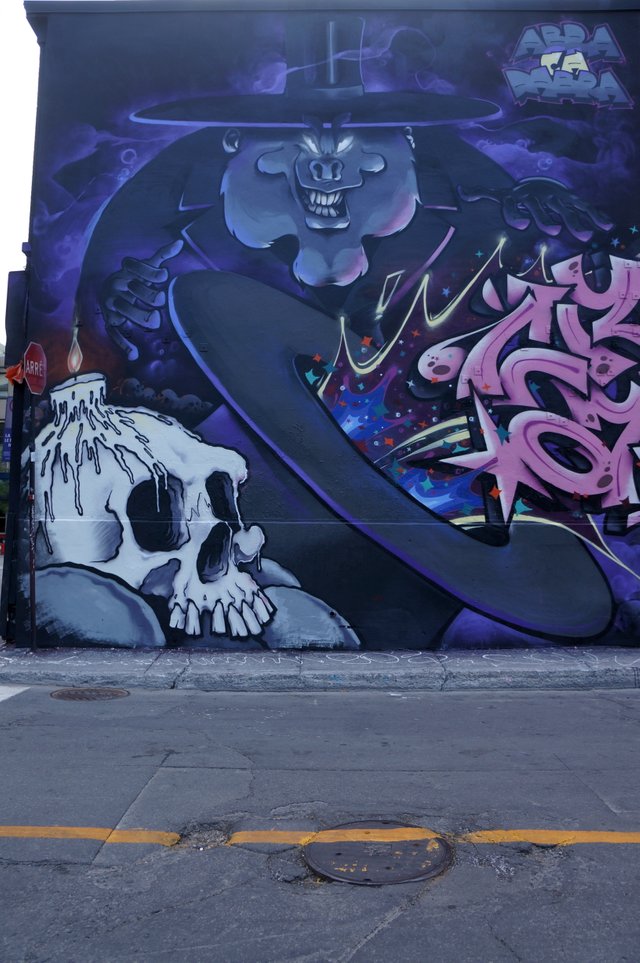 My Old Posts about Street Art

#199 Melsa Montagne, Montreal
#198 Most Known, Porto
#197 Starchild Stela, Montreal
#196 Writing, Porto
#195 Stare & Tchug, Montreal