Don't work harder… work more effectively! Good things come to those who get their act together!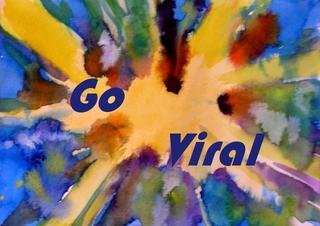 Think Smart:
Before you were just cruising along, aimlessly! If you keep doing the same old things, day in and day out, you will get nowhere… period! Your life will never change for the better. 
Be prepared to go down a different `pathway' in life. And experience things you never thought possible before. 
Expand the way you think.
Change the way you look at life. Look at things in a different way. Look for the little hidden `gems' in your life. 
Read, listen and observe things more carefully. Think deeply to what is been said and written. You will be surprised what new concepts and facts you will come across. 
Do research on a regular undertaking. You will find exploring theories will open up new avenues of thought that you can use to improve your life. Perhaps something you can blog about. 
Knowledge is lost,
…Unless you gather that knowledge into your `store house`! So be resourceful: 
Every time you come across some interesting facts write them down and file them according to their theme topic. 
At any time you need particular facts you can browse through what you have already and do some revision. That's having things at your fingertips when you want them, they are right there. 
That also goes for photos and pictures you think suits what you do. For instance, if you like painting wildlife you will collect and keep images on lions and elephants, etc in a wildlife file. And when you have to paint a lion, you will have some visual aids to help you. 
Collect cartoons of funny jokes or funny cute things pets do. Years ago I did that, but because my scrapbook was so good, it disappeared! Someone must have thought they would like to keep it! But if you keep cartoons, you start to think and write in wacky ways and people really enjoy your posts. 
Knowledge is useless,
…Unless you use it and do something worthwhile with it. Don't let what you have learnt, go to waste. 
Make others feel cleaver too:
The whole point of you blogging, is to make people feel they are learning and benefiting from something. Whether it's something new or perhaps just a funny joke they can tell others about. 
It isn't just men that have egos! We all want to feel special in our own right. So it's important that we give of our best when writing and posting our blogs. 
Think smart, to write smart stuff!
If you write up your blogs long before they are needed, you can check them over again before posting. 
When you check, delete unnecessary words. Sometimes less said, is better said!  
Shorter sentences are more direct, therefore easier and quicker to understand. 
What's more, short sentences move the story along at a quicker pace, giving the reader the feeling of action and adventure. 
This also eliminates unnecessary garbage. Where possible get straight to the point, with the smart stuff. 
Act smart, be orderly:
Put your `ducks in a row'! Prepare and line up your blogs far in advance, for the weeks ahead. 
So you don't have to panic or worry if you have to be away or have shopping to do or whatever. You'll have something lined up and ready to post at a moment's notice. 
It cuts out unnecessary fuss and prevents waste of time. Your energy and time must be put into what really counts.