🏆 #GooglyPrize 👀 This Week's Winners - Issue No. 116.4444 💪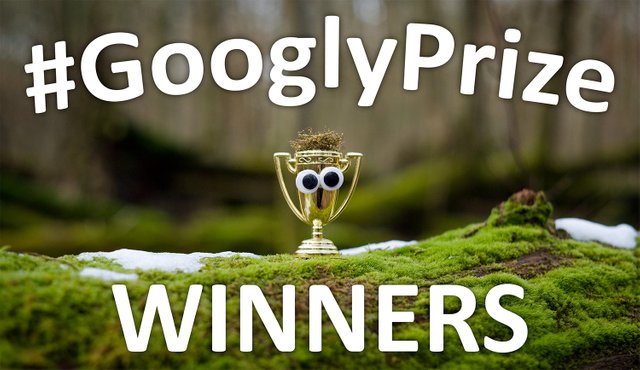 Phew... we're still decentralized!!
I almost thought we had lost our home!
These are some turbulent days on our beloved STEEM blockchain, our decentralized virtual home, the only place on the internet where we get to own what we create and share while we can prosper and grow our stake as individuals and as a self-owned community governed by a transparent mechanism and voluntary participation.
For a moment there I thought we might have lost this place, but alas, no, the community has rallied and the chain's governance, despite showing some obvious weaknesses, has prevailed and secured the decentralized nature of this ecosystem! At least for now...
It is still too early to celebrate!
This is a very crucial point in the history of STEEM itself, but also for the delegated proof of stake (DPoS) blockchain governance model at large. And you are a part of that.
If you still haven't done so, please check your witness votes to make sure that you vote for the kind of STEEM you want to see going forward!
If you've been living under a rock and are unsure what's going on, I don't blame you, it's quite confusing, but let me give you a hint:
CHECK THE WITNESS RANKING ON STEEMPEAK
All the witnesses you see running version 0.22.5 (

) are in fact all just brand new accounts created under centralized control of Justin Sun's team. If more than 17 of these get into the top-20 spots, these could ultimately be used to enforce changes on the network without any reconciliation with the community.
Witnesses running 0.22.0, 0.22.1 or 0.22.4444 are the real individuals running nodes to keep this blockchain operational and decentrally distributed. The four 4s are really just a symbol of protest against Sun's power grab.
Do you want the future governed by a single entity interested in nothing but hype and profit or do you want to live on a chain that stays decentralized and governed by the community itself?
Your vote matters!
   ... ugh... I never thought I'd ever say that
I know you're not here for politics and usually I try to stay as far away from that as possible, but right now I feel our future here is at stake and I do see no googly future on a centralized assimilated SNORT chain...
It's been quite a while... so let's finally just get into some prizes and some cool #GooglyEyes already!
---
The Prize Pool:
carried over from last week
0.007 SBD, 4.031 STEEM,
5.696PAL, 18.4803 CCC and 4.19124 PHOTO
in liquid funds
and an available delegation of 560.274 SP
plus
100% of all rewards on last week's winner announcement:
1.291 SBD, 0.000 STEEM, 5.618 SP
7.519 PAL, 23.8304 CCC, 7.53071 PHOTO
PAL, CCC and PHOTO pay their rewards in 50/50 staked and liquid tokens
only the liquid amounts, available for immediate prize-payouts, are noted above
staked tribe-rewards in equal amounts have been added to @googlyeyes' stake
you are welcome to join the discussion on how these funds should be used
share your thoughts on the Planet Googly Discord
adding up to:
💰
1.298 SBD, 4.031 STEEM,
13.215 PAL, 42.3107 CCC and 11.72195 PHOTO
in the liquid prize-pool
60% will be given out today, 40% will be carried over into next round!
1st - 30% | 2nd - 20% | 3rd - 10%
and
565.892 SP for delegations!
delegation prizes are exclusive to winners with low stake and good voting manners
 
 
Need more details and numbers about the Prize-Pool? There's a whole spreadheet for you!
---
As always, friends and family on the Planet Googly discord had the opportunity to pick up to three personal favorites from all valid entries made under the #googlyeyes tag since our last winners were announced. Three entries with the most votes win the show.
qualifying posts were submitted by:
@fiberfrau, @prostosun, @bucipuci,
@steemean, @marpa and @marblely
today's guest judges were:
@brittandjosie, @bucipuci, @drakernoise,
@hazel420, @isnogud, @jamethiel and @saboin
guest judges can never ever vote for their own entries
drumroll please...
🥁 HERE ARE OUR WINNERS: 🥁
🥉 Today's 3rd winner is: 🥉
@prostosun with
"Googlyduck"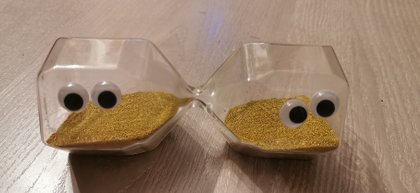 *Yeah, time keeps passing so quickly... like golden grains of thought in a duck's googly head. That totally makes sense! At least to me! *
🥈 The 2nd winner is: 🥈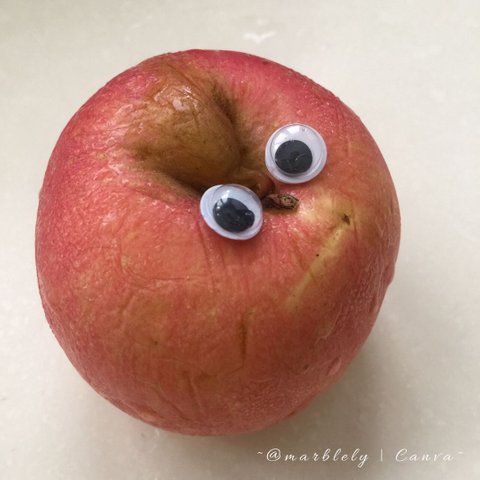 And when life gives you lemons you'll take a bite of the sour apple. That face is kind what I must have looked like when I noticed 20 sock-puppets have entered the consensus.
🥇 And Our Grand Winner is: 🥇
@steemean with
"Rocky faces on the beach"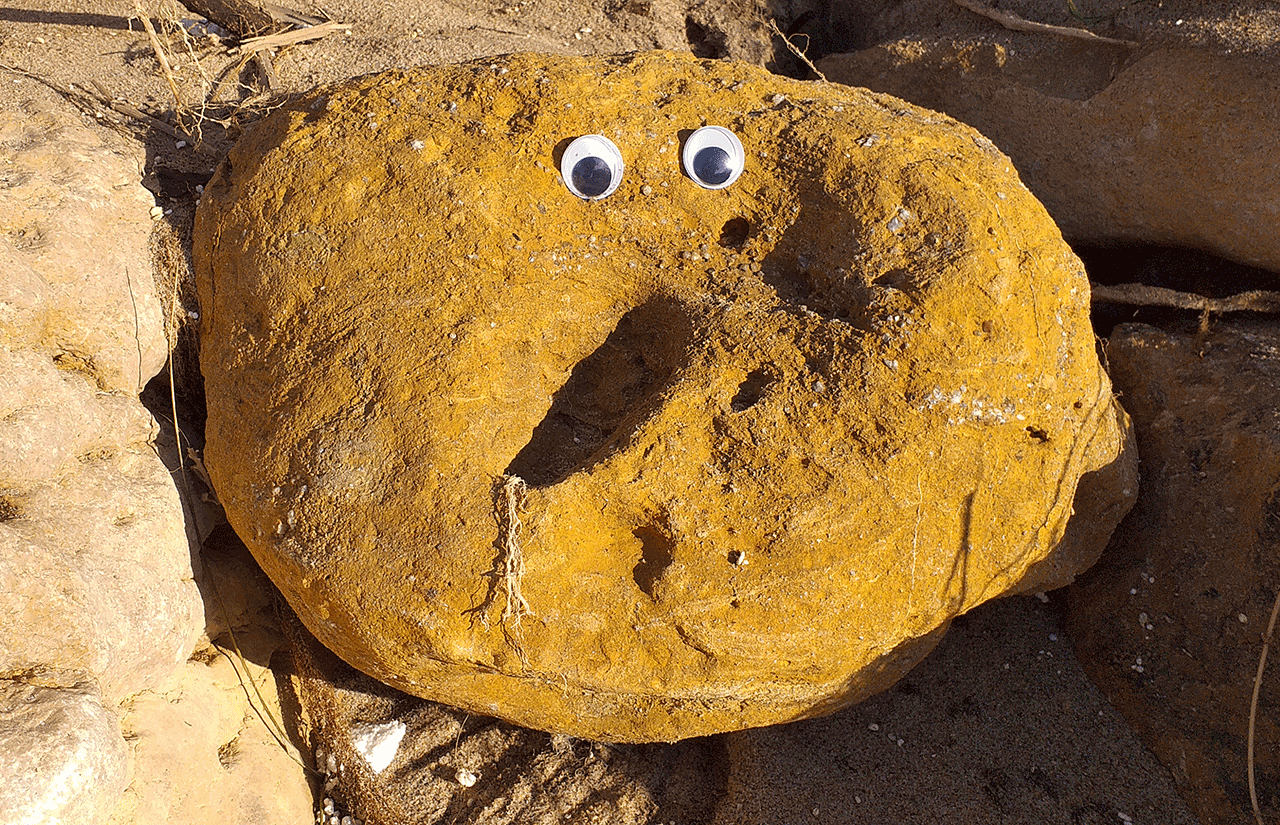 But for now, we stand solid as a rock. There was only just a little wobble. Kudos to Jimbo, another GRAND WINNER yet again. Onward to the future!
aaaaand
another drumroll, please
🥁 the Googly-Delegation-Winners are: 🥁
you will receive delegations worth
282.946, 169.767 and 113.178 SP
for at least 9 days.
All of today's winners qualify for their delegation prizes, none of them is filthy rich already and definitely none of them is self-voting too much either. We'll do the regular 50/30/20 split for the delegation pool.
---
prizes are being awarded every 7-8 days
who am I kidding, though, might be two weeks again ;)
No-Conditions Policy:
No mandatory resteems, upvotes or follows are required!
just:
- get some #GooglyEyes -
- stick them onto something -
- take some pictures -
- make a post with the tag #googlyeyes -
- and it must be one of the 1st five tags -
- post original content and don't spam -
- this is a creative contest and not a lottery -
- show us something special and post with passion -
More Winners Every Week!
The prize-pool for the next issue already contains:
liquid funds of 0.519 SBD, 1.612 STEEM,
5.287 PAL, 16.9244 CCC and 4.68879 PHOTO
and 573.587 SP for delegations
and
as always,
100% of ALL rewards on THIS POST!
Want to learn more about this contest? Read:
A brief History, some Updates and a few Tips for Winning
Have more questions or just want to hang out? Join:
Planet Googly on Discord
---
bonus image: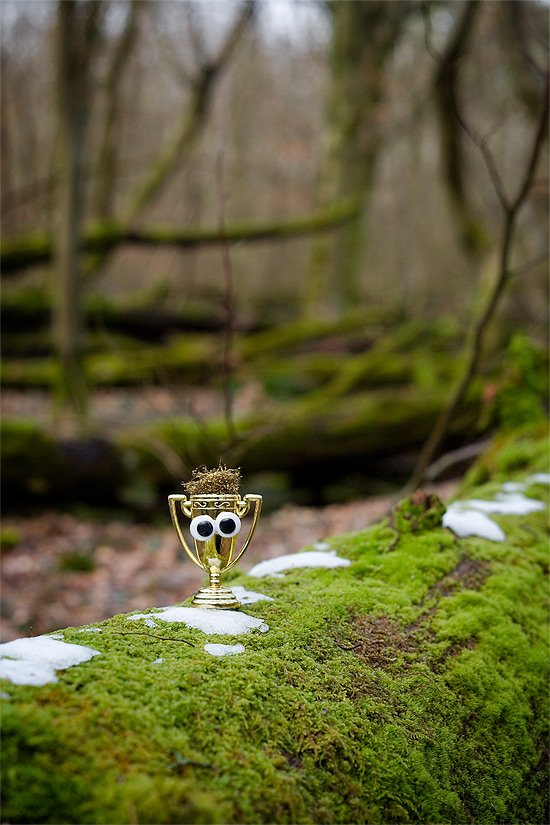 I don't know if you noticed: that's actually a brand new @googlyprize
---
My special appreciation goes to our googly patrons:
@krystle, @ausbitbank, @reggaemuffin and @drakos!
They have been bootstrapping this contest with their ongoing support!
@ausbitbank & @drakos are also running as witnesses,
show them some love by giving them your approval!
More shoutouts go to @perepilichnyy, @smallearth, @gungunkrishu, @ew-and-patterns, @schlees, @dobartim, @sbi-booster, @thecryptodrive, @kamikaze, @droida, @steemean, @farm-mom, @megadrive, @steemseph, @saboin, @mathowl, @charlie777pt, @phoenixwren, @jasonbu, @ewkaw, @johannpiber, @yea-zoo, @ninahaskin, @satren, @arcange, @bossel, @marblely, @qwerrie, @schlunior, @drakernoise, @yeaho, @insaneworks, @shasta, @prostosun, @penderis, @krakonos, @healthdear, @bashadow, @lordvdr, @yoogyart, @schlooster, @sparkesy43, @monster-one, @cryptomancer, @apsu, @father2b, @artemisa7, @xcountytravelers, @okkiedot, @bubbleburst, @thedailysneak, @bucipuci, @marty-art, @hazel420, @josephsavage, @borbina, @pixelfan, @glitterbooster, @gweern, @passion-fruit, @fortune-master, @schlank, @robofox, @yo-yo, @wallvater, @marblesz, @steemeow, @sharelovenothate, @brickmanbrad, @mvanhauten, @lukasmining, @iovoccae, @steemlandia, @shadowmask, @omstavan, @madlenfox, @newbiegames, @thomasgift, @misschance, @i-c-e, @soundworks, @oopsie-poopsie, @nako1337, @sneakyninja, @steem.dach, @alinabarbu, @raphaelle, @retard-gamer-de, @techken, @reversehitler88, @hero777, @ikarus56, @pixresteemer, @pal-isaria, @isaria-ccc, @mblain, @filebot, @rockface, @schnitte, @tokengesture, @linkerstinker, @canhoch, @nurah, @paradoxtma, @capx, @toni.ccc, @trust187, @iedot, @rmsfitness, @arsadulislam, @orbo, @kingnosa, @johannpiber.pal, @zedpal, @toni.pal, @jesusj1, @creavoter, @filipino, @laissez-faire, @mohaaking, @shahabudin, @changeangels, @atomicannie and @vaccinusveritas for upvoting last week's announcement and thereby helping to fund this awesome award!!
---
everything is better with #GooglyEyes
Your upvote on this post is funding next week's prize!