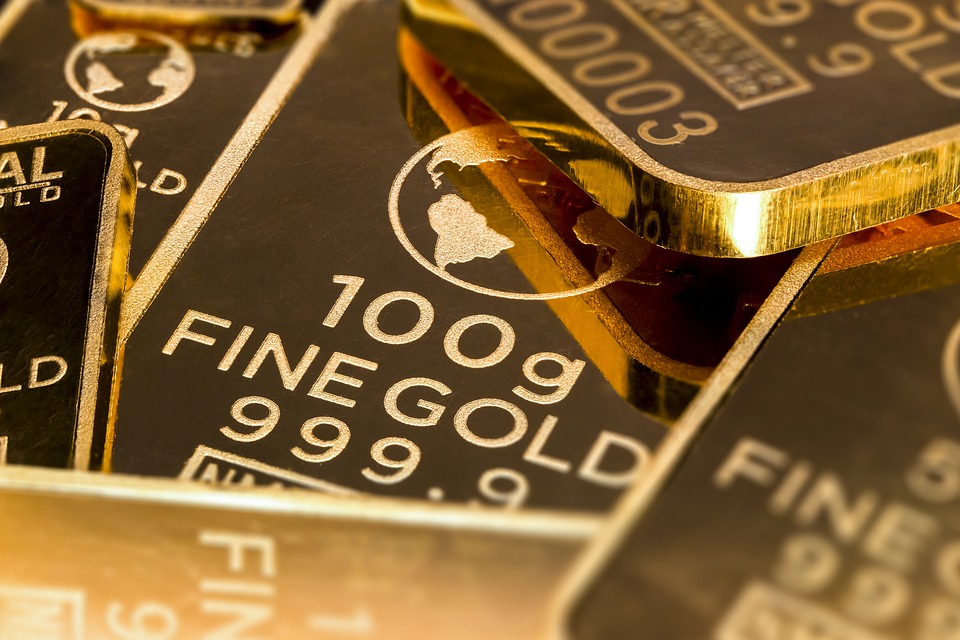 IS GOLD ABOUT TO TAKE OFF?
I have been bullish on precious metals for over 2 years now, especially gold and silver. I made a big mistake last year as I got greedy and bought a lot of gold and silver through borrowing money and I was margin called when everything turned around after Trump won the election. I predicted that Trump would win but what I failed to predict was what would happen after the election. I don't think I was the only one caught by surprise but anyway, looking at the chart now, you can see the price testing a major trend line again. The big question is whether this is it or whether it's going to have another dip.
ARE WE GOING TO SEE ANOTHER DIP?
There may or may not be another dip but if there is, I honestly doubt to see gold trade below $1200.00. It will most likely bounce off the green line and will most definitely break through the orange line this time. Once it breaks above the orange line, it's going to skyrocket in my opinion. I believe it's going to see new highs above $3000.00 before it pulls back. The rally to $3000.00+ could be very quick and fast due to the price suppression, and manipulations to suppress the price would come back in once everyone starts to think that the governments can't suppress the price anymore.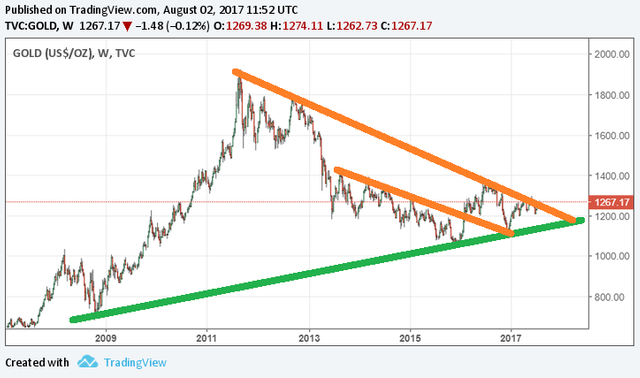 GOLD AND SILVER MINERS
As I said above, I have lost heaps of my savings for going extremely bullish on gold and silver in 2015 and basically using a lot of margin/leverage. I also had bought into some miners without margin/leverage, some of which are down from where I entered but I still have them and I'm going to keep them because I believe that miners have seen their bottom and they're going to absolutely explode sooner or later. I might write a post later and talk about a few of miners that I hold at the moment and why everyone should buy and hold some gold and silver stocks. I'm hoping that the profit I shall make from miners in the near future would wipe off the massive amount of money that I lost last year.
MR. OPINIONATED!
Please be advised that trading stocks and metals comes with a high risk and any opinions, research or other information contained in my posts is provided as a general market commentary and opinion only, and does not in any shape or form constitute investment advice. I will not accept liability for any loss or damage including, without limitation, to any loss of profit which may arise directly or indirectly from use of or reliance on such information.
WHAT SAY YOU?
If you like this post, please consider giving it an upvote and/or a resteem as that will encourage me to post and share more stuff like this. Also, please don't forget to let me know what you think below. I won't be able to reply to every single comment, but I promise that I will read them all!
---